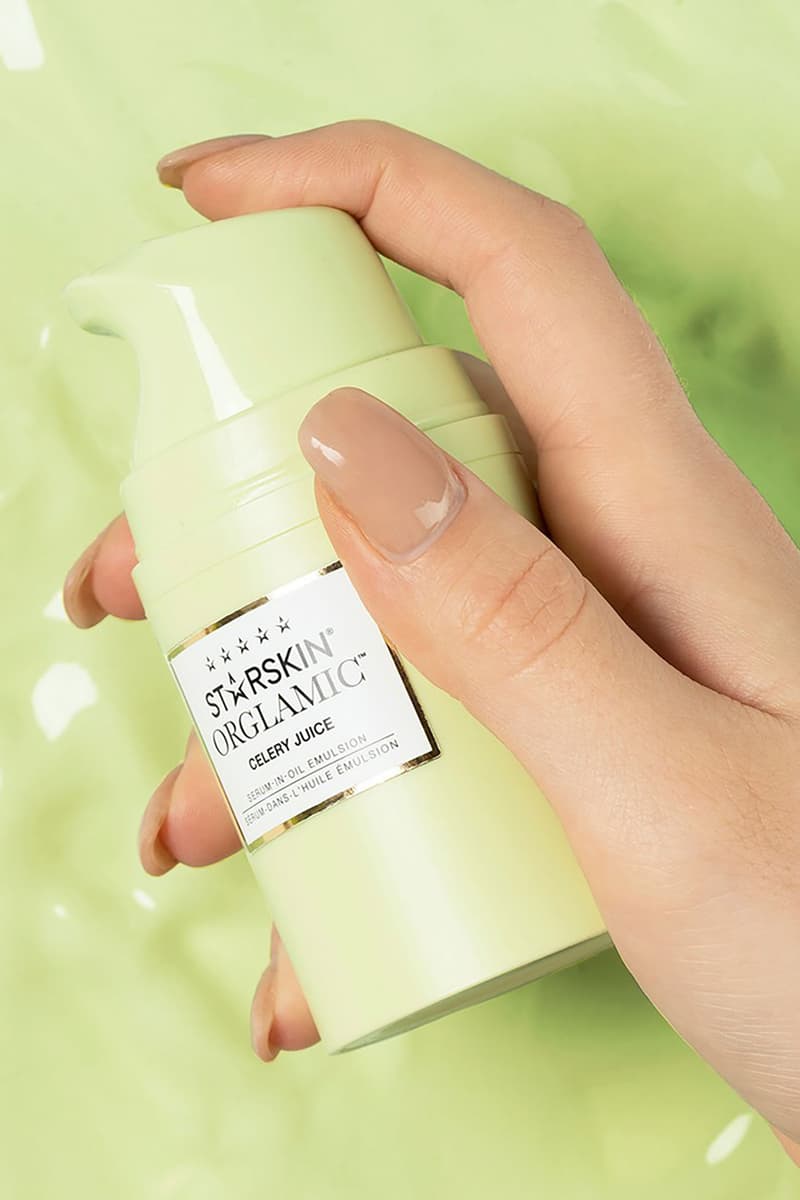 I'm Not a Fan of Veggies, but This Celery Juice-Infused Serum Changed My Mind
A lockdown skincare essential.
Beauty
I'm Not a Fan of Veggies, but This Celery Juice-Infused Serum Changed My Mind
A lockdown skincare essential.
The one thing I've learned from the multiple lockdowns of 2020 and 2021 is the importance of taking care of my skin. Ever since the pandemic started, I've found that using moisturizer alone just isn't enough to keep my complexion hydrated throughout the day, especially during the winter season. Thankfully, I came across a serum-oil hybrid from STARSKIN.
A first-time user of the brand, I had no idea what to expect from the Orglamic Celery Juice Serum-in-Oil Emulsion. However, based on the reviews and the fact that the label's formulas are 100% clean, the product seemed promising. Uniting the repair of an oil with the power of a serum, this offering has become an essential addition to my collection.
Continue reading for why this week's Editor's Pick will continue to be a part of my daily skincare regime.
WHAT IS IT: STARSKIN Orglamic Celery Juice Serum-In-Oil Emulsion
WHY IT'S WORTH THE HYPE: I started using the all-in-one treatment back in December and it's safe to say I'm pleased with the results. The star ingredient of this serum-oil is 50% pure celery juice, which acts as a strong natural purifier. The vegetable is also packed with minerals, amino acids, and anti-inflammatory vitamins A, C and K. Providing extra hydration and nourishment are the natural actives such as nettle leaf, eggplant and elderflower. For those wondering what it feels like on the skin, it has a subtle tacky consistency to it, almost similar to a moisturizer. It also comes with a refreshing scent, which makes me feel like I'm getting a facial from a spa.
After cleansing my face in the morning, I apply niacinamide first before the green-toned serum-in-oil. I then seal everything with my hydrating gel moisturizer. I noticed that after a week or two of using the STARSKIN product religiously, the dry patch on the corner of my right eye subsided, becoming the only serum capable of doing that the past year since it developed. That was the moment I knew that this was the formula for me. I've been using the product ever since and I'm almost at the end of my first bottle — this calls for a restock.
WHERE YOU CAN FIND IT: Priced at $58.32 USD, the Orglamic Celery Juice Serum-In-Oil Emulsion is available at STARSKIN's website.
Share this article