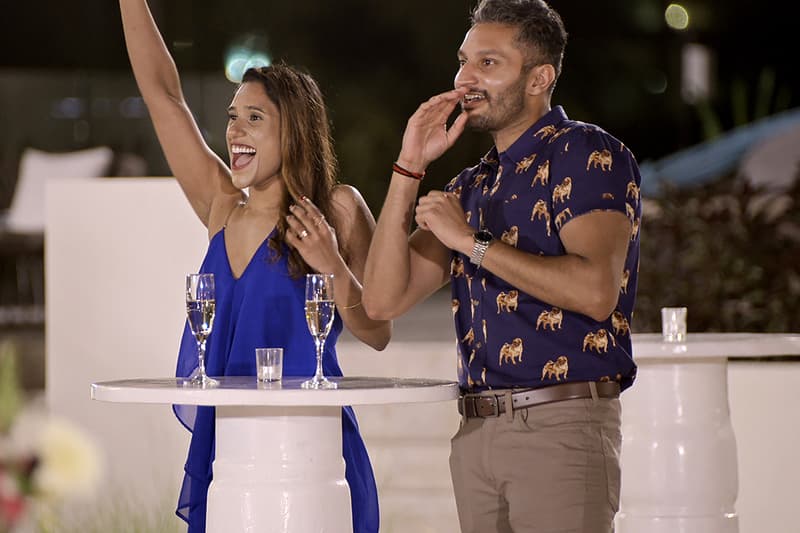 Film & TV
'Love Is Blind's Deepti Says "It's a Better Vibe Without Shake"
The cast member does not hold back.
'Love Is Blind's Deepti Says "It's a Better Vibe Without Shake"
The cast member does not hold back.
The ladies of Love is Blind Season 2 recently sat down with HYPEBAE and spilled all the tea about the drama. After binge-watching and falling in love with (almost) every storyline, viewers were shocked to see the wedding episode end in a few failed relationships. By far, a fan favorite is the moment when Deepti Vempati rejected a lover who's unsure of her — at the altar.
In our interview, Deepti reflected on the moment that Shake, her fiancé from the show, told his mother how unsure he was of her. In his words, "I just don't feel that animalistic attraction." His mother looked at him in confusion and uttered the words that make every viewer gasp in agreement: "She doesn't deserve someone who gives her even half a percent less [of her worth]."
When asked how it felt to witness that moment, Deepti's eyes drifted off, smiling as she replied, "It was so epic … to call her son out and just have my back, was just everything. It was such a beautiful moment to witness."
Deepti shared that she tried to remain friends with Shake after the failed wedding, but she quickly noticed that no matter where the two went, at least one person despised Shake. She shared that constantly having to defend him was a major red flag. "I think it's just a better vibe without him … I wish him the best, but we have to go our separate paths," Deepti admitted.
During the show's reunion, Shake attempted to defend himself, but might have made things worse. "Love is not purely blind to me," he shared in reference to claims that he's better off dating in the real world. The show's co-host Nick Lachey told him that he seems like he prefers the physicality that comes with conventional dating, and that maybe this show wasn't best for him. His response? "I want it to be partially blind. I want it to be Love Is Blurry."
Check out a preview of the reunion episode below.
Deepti confronts Shake for the first time since hearing what he said behind her back on Love is Blind.

The Love is Blind Season 2 Reunion is now on Netflix pic.twitter.com/mYfonewKK4

— Netflix (@netflix) March 4, 2022
Share this article