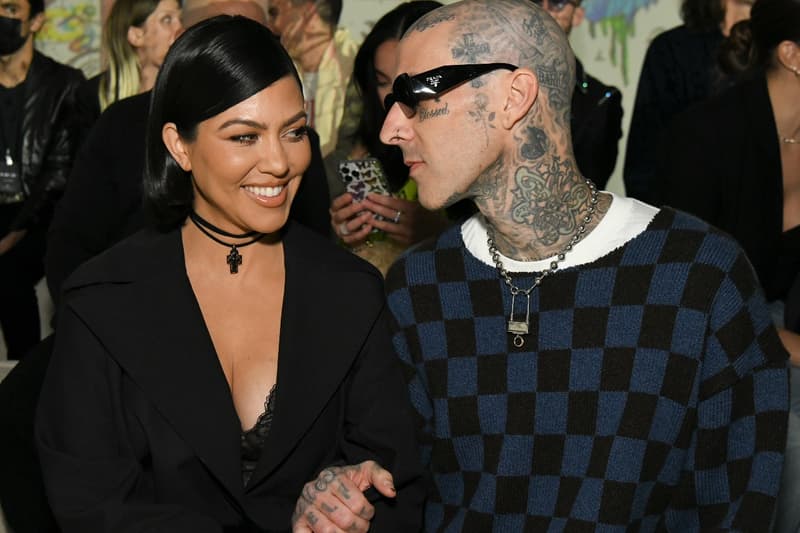 Sex & Dating
Kourtney Kardashian Reveals Her Sex Fast With Travis Barker Helped Their Relationship
As a result of the Ayurvedic cleanse.
Kourtney Kardashian Reveals Her Sex Fast With Travis Barker Helped Their Relationship
As a result of the Ayurvedic cleanse.
Kourtney Kardashian opened up how she and fiancé Travis Barker both partook in the Ayurvedic cleanse, which included a sex fast.
"Oh my God, it was crazy," the Poosh founder told Bustle for her new cover story. "But it actually it made everything better." According to Johns Hopkins Medicine, the cleanse "encourages certain lifestyle interventions and natural therapies to regain a balance between the body, mind, spirit, and the environment."
Kardashian added, "Like, if you can't have caffeine, when you have your first matcha, it's so good."
In addition to Barker, Kardashian also spoke about her relationship with her sisters and how it's improved since filming Keeping Up With the Kardashians. "Shooting our show, it became a really toxic environment at the end for me," Kardashian said. "I would fight with my sisters. There was, like, just a lot going on. And even for me personally, I wasn't in the happiest place. I felt like I was being almost a character. "'This is Kourtney, and she's in a bad mood, so even though she was laughing really at lunch, we're going to cut out the laughing and let's only use the annoying comment that she said.'"
After KUWTK wrapped up, the famous family had a year to themselves, which made a difference. "Having the break shifted the mindset with my sisters," Kardashian said. "When you're doing that [show] every single day, you don't have the space to take a break and be like, 'Wait, we actually love each other.'"
Fans can expect to see the Kardashians and Barker on Hulu's The Kardashians, which premieres on April 14.
Share this article