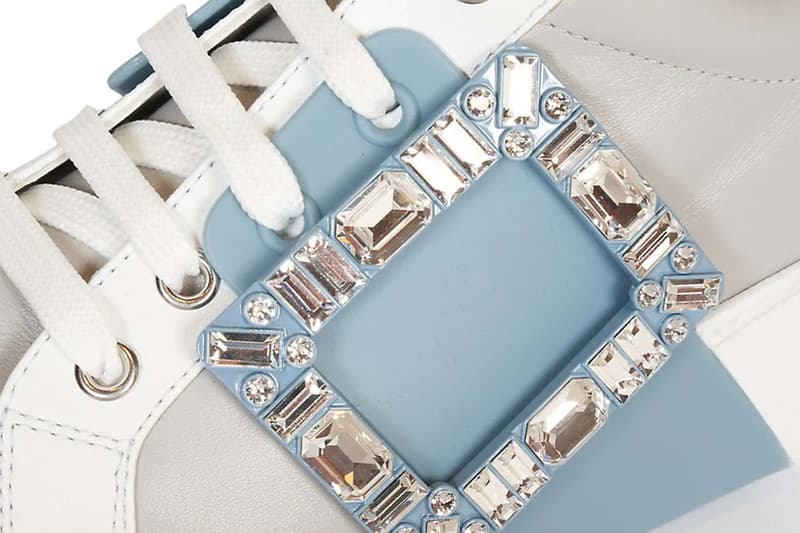 Footwear
4 Ways Sneaker Lovers Can Channel TikTok's Coquette Aesthetic
Kicks for hopeless romantics.
4 Ways Sneaker Lovers Can Channel TikTok's Coquette Aesthetic
Kicks for hopeless romantics.
TikTok has proven to be a hot bed of emerging fashion trends. From fairycore grunge to indie sleaze, Gen Z is embracing micro trends and pushing the boundaries of self-expression.
Enter coquette, a romantic aesthetic that encompasses all things feminine, frilly and dainty. Think pastels, mini skirts, corsets and knit sets. While coquette lovers typically opt for chunky Mary Janes, there are definitely sneakers that fit the bill. From Chloé's lace-covered platform design to Roger Vivier's Cinderella-esque crystal sneaker, read on for four kicks inspired by the coquette trend.
Valentino Rose Edition Sneaker
Price: $980 USD
Where to Buy: Valentino
Chloé Lauren Lace Sneaker
Price: $495 USD
Where to Buy: Chloé
Roger Vivier Viv' Skate Strass Buckle Leather Sneaker
Price: $1,395 USD
Where to Buy: Roger Vivier and luxury retailers like Saks Fifth Avenue
Prada Double Wheel Sequin Sneaker
Price: $1,050 USD
Where to Buy: Prada
Share this article