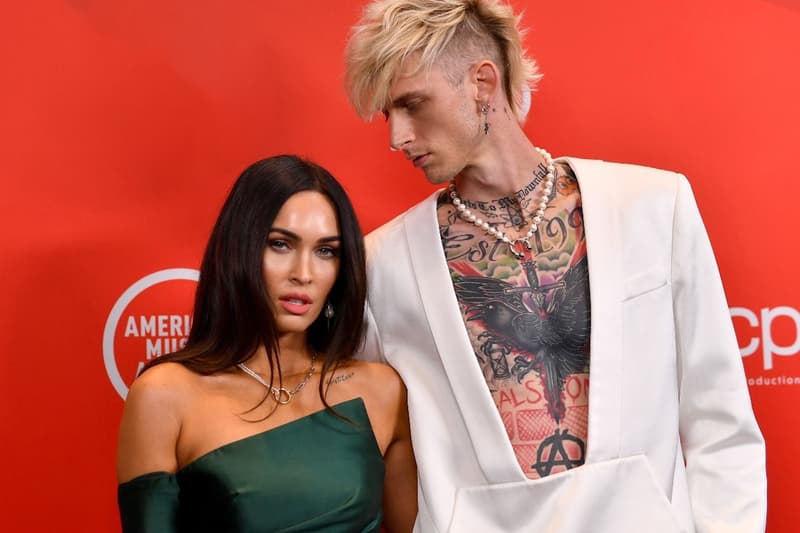 Entertainment
Machine Gun Kelly on Healing His "Intense" Relationship With Megan Fox
"I think we were in a dangerous place," the musician admits.
Machine Gun Kelly on Healing His "Intense" Relationship With Megan Fox
"I think we were in a dangerous place," the musician admits.
During a new interview on The Howard Stern Show, Machine Gun Kelly opened up about his relationship with Megan Fox. The pop-punk singer got candid about his track "Sid & Nancy" and how it relates to his fiancé.
"Do you think you have a death wish?" the radio host asked MGK, whose birth name is Colson Baker. "That was actually a text that Megan had sent me, it was something along the lines of 'if we have to live a life where we have to see each other with different people, then we should just go out murder/suicide,'" the singer responded.
His answer is referring to the song, which features the following lyrics: "Once we met, I cannot love someone again/ Cut my chest, gave you my heart and soul."
"5150," in addition to "Twin Flame," is also inspired by his relationship with Fox, and it was the first song Baker wrote for his new album, Mainstream Sellout. The track includes the following plea in the lyrics: "Leave, leave me now/ Please, please, save yourself/ Leave, leave, me now/ Before I hurt someone else."
"At the time, yeah, I think we were in a dangerous place … What led us to search for healing in ways of, like, the plant medicine, ayahuasca," he disclosed.
He added, "This is the first true intense relationship that I've been in." MGK has also began therapy to deal with unresolved childhood trauma.
Mainstream Sellout is available on all music streaming platforms.
Share this article