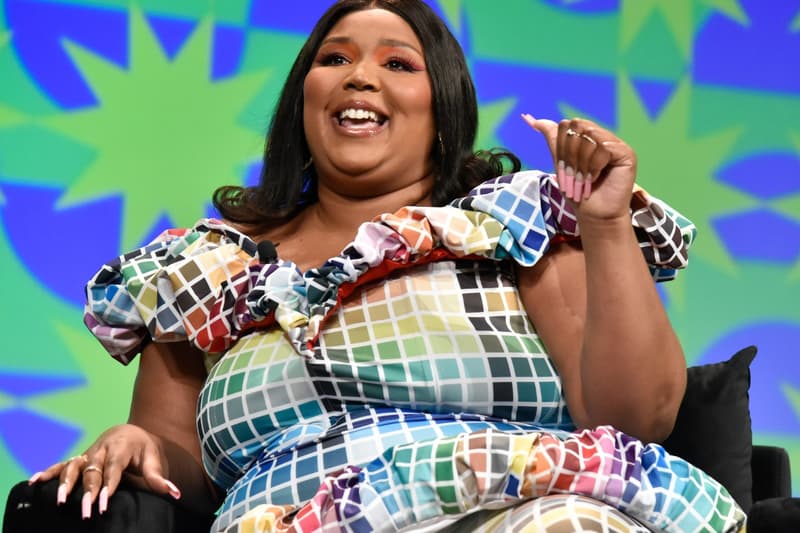 Beauty
Lizzo Shows off Her New Cheeky Celebratory Butt Tattoo
Which she got in honor of her new shapewear brand, YITTY.
Lizzo Shows off Her New Cheeky Celebratory Butt Tattoo
Which she got in honor of her new shapewear brand, YITTY.
For the launch of her new size-inclusive shapewear brand, YITTY, Lizzo is celebrating with some new ink located on her butt.
"This is a dream five years in the making … Introducing @YITTY: Shapewear you can wear underwear, overwear, anywhere. For every damn body. 6X to XS. Are you ready for the YITTY LIBERATION? Coming soon," she captioned an Instagram post in which she displayed the ink.
The "Truth Hurts" singer previously teased the temporary tattoo in an Instagram video, which she used to promote the shapewear brand as well as her music. "I can't wait to show y'all my new ass tattoo," she captioned the clip. "Until then, pre-save my new song 'About Damn Time.'"
Lizzo used her own personal experiences to create YITTY. "I felt that I was constantly being told through TV and magazines that my body wasn't good enough," she said in a press release. "And, in order to be considered 'acceptable,' I had to inflict some sort of pain upon it to fit into an archetype of beauty. Because of this, I've been wearing shapewear for a long time, maybe since I was in fifth or sixth grade. Instead of thinking about size in this linear way, we're thinking about it on a spectrum where everyone is included. Everyone's size is just their size. It's not high, it's not low. It's not big, it's not small. It's just your size."
YITTY launches on April 12. Check out Lizzo's butt ink in the posts below.
View this post on Instagram
View this post on Instagram
---
Share this article