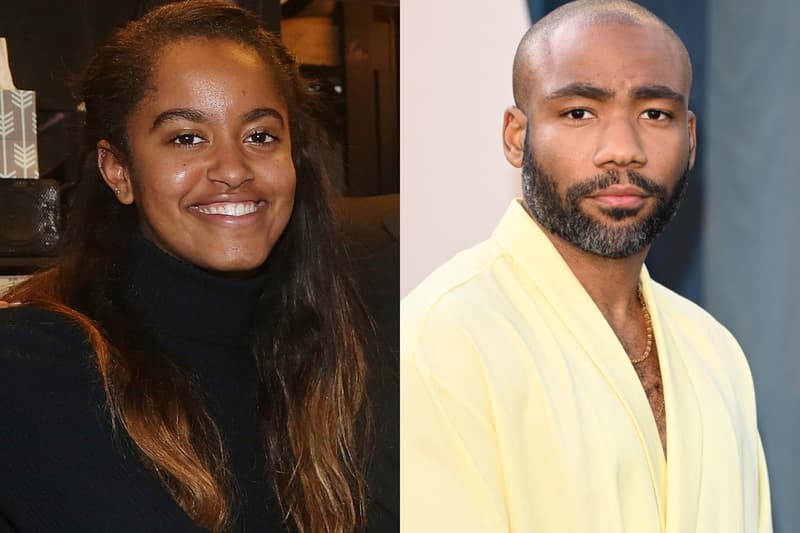 Film & TV
Malia Obama Joins Donald Glover's New Amazon Series as a Writer
"Her writing style is great," says the actor-slash-musician.
Malia Obama Joins Donald Glover's New Amazon Series as a Writer
"Her writing style is great," says the actor-slash-musician.
Malia Obama has joined Donald Glover's upcoming Amazon series as a writer, which the actor can't help but rave about.
"She's just like, an amazingly talented person," Childish Gambino told Vanity Fair during the season 3 premiere of Atlanta at the Hollywood Forever Cemetery in Los Angeles. "She's really focused, and she's working really hard."
He added, "I feel like she's just somebody who's gonna have really good things coming soon. Her writing style is great."
However, despite being talented, she's not exempt from constructive criticism. According to Stephen Glover, Donald's younger brother and fellow Atlanta writer and executive producer, they've "hurt her feelings." He said, "We can't be easy on her just because she's the [former] president's daughter. Nah, she's very down to earth and cool. So, it's not a problem at all. She has a lot of good ideas. She's great. She's just a regular person like everybody else."
Stephen added, "Donald always says perspective is important, and people with different perspectives are important for a writers room. And for sure, she definitely has a unique perspective on everything. So we wanted to hear her stories and have her work with us. Listening to her stories and having her involved really gave us a lot of good ideas."
The former first daughter has worked various internships, such as for the HBO show Girls, The Weinstein Company and Extant, since graduating from Harvard in 2021 where she obtained a Bachelor of Arts degree in Visual and Environmental Studies.
Stay tuned for updates about the forthcoming Amazon series.
---
Share this article