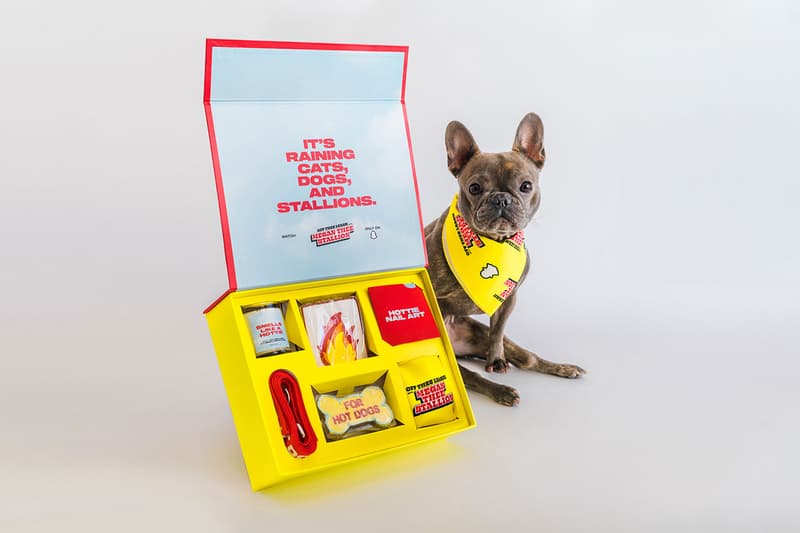 Film & TV
Megan Thee Stallion Celebrates New Snapchat Show With an Exclusive Giveaway
Calling all Hotties and their Hot Dogs.
Megan Thee Stallion Celebrates New Snapchat Show With an Exclusive Giveaway
Calling all Hotties and their Hot Dogs.
With the release of Megan Thee Stallion's new Snap Original series, Off Thee Leash With Megan Thee Stallion, the "Good News" artist is giving her fans, A.K.A. Hotties, a closer look into her dog-mom lifestyle. In addition to the series release, the rapper has another surprise in store for Hotties and their Hot Dogs in the form of an exclusive giveaway. As part of it, Megan will be giving away limited-edition kits for both fans and their canine companions.
With this giveaway, Hot Girl Meg is celebrating the release of her new series where she gathers some of her celebrity friends and their furry kids on the Hot Girl Ranch for some fun in the sun the western-way.
View this post on Instagram
For those lucky enough to receive the pet and Megan-approved kit, winners will find nail art, a scented candles, sweet treats along with dog treats, leash set and a bandana for your furry friend.
To win the limited-edition kit follow the rules of the U.S. based giveaway on our social media platforms. Winners of the giveaway will be announced on March 11.
Share this article