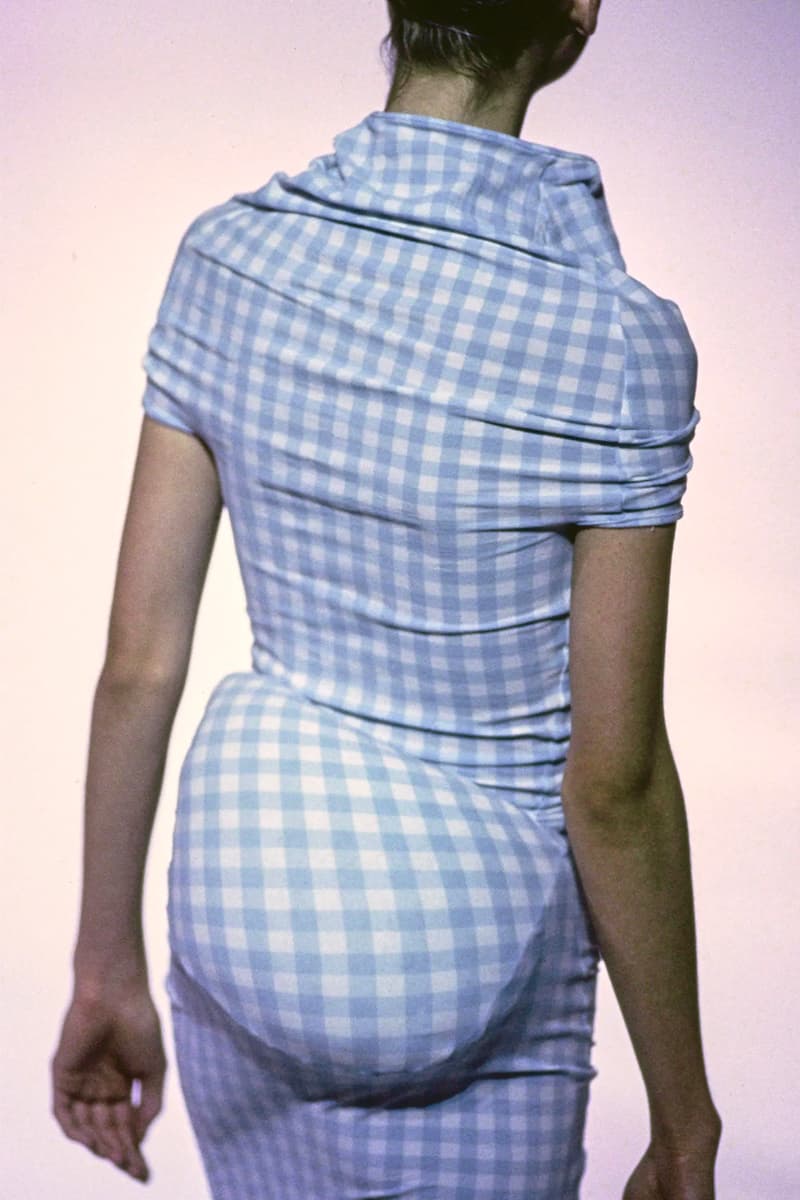 The Most Subversive Designs by COMME des GARÇONS' Rei Kawakubo
She's your favorite designers' favorite designer.
Fashion
The Most Subversive Designs by COMME des GARÇONS' Rei Kawakubo
She's your favorite designers' favorite designer.
Rei Kawakubo, the mind behind COMME des GARÇONS, is one of the few designers that loathes being grouped into the norms of the fashion industry. Unlike most designers who studied fashion, the Japanese designer studied fine arts and aesthetics. Throughout her career, she gladly made statements that placed herself outside of the fashion narrative as a way to allow true creative freedom — so we suspect. Kawakubo is not one who enjoys describing her work or even speaking with journalists, as she urges them to figure out the story behind her work on their own. She is quite literally the epitome of "the girls that get it, get it." And if you don't, well, she's certainly not going to give a journalist the 411 to help break it down for you.
My favorite element of Kawakubo's creativity is that she's simply anti — anti-everything — and how fitting that she later styled Rihanna for the 2017 Met Gala. Most describe her work as subversive and in direct conflict with the norms of the fashion industry. Throughout the decades Kawakubo has designed, her work has always been deemed ahead of its time. She seems to reinvent herself each season along with each CdG collection, as they are all different, yet equally confusing.
I have to admit, I'm probably the exact reason Kawakubo despises journalists. When I first came across her work, it took me about two weeks to really understand what on earth I was looking at. Her Met exhibition titled "Rei Kawakubo/COMME des GARÇONS: Art of the In-Between" held some of her most notable work and was set in the format of a maze. A member of the team shared that "you're encouraged to experience it, at your own pace, in your own route," and that's exactly the journey I went on to appreciate her work. Finally understanding her work was like being let in on a juicy secret that was hidden in plain sight all along.
In one of her rare interviews with Elle in 2016, she was asked if she identified as an anarchist and revealed a caveat of the way of living. "In the sense that anarchy equals freedom, yes," she answers. "Anarchy means freedom, but it also means chaos." What a lovely way to describe her art.
 Rei Kawakubo is quite literally the epitome of "the girls that get it, get it."
Kawakubo's Spring/Summer 1997 collection for CdG, also referred to as "lumps and bumps," challenged feminine beauty norms while seemingly accentuating them. She included aspects that would otherwise be seen as repulsive — for example, a diaper booty on a dress — while keeping the nipples visible. This was one of the moments that made me feel like the designer's work was meant to confuse us, because that seems like a surefire way to get people to think critically. If we follow the theme that fashion is self-expression, the purpose of Kawakubo's work is to make you question what the hell is going on.
In her Fall/Winter 2008 collection, Kawakubo shared her version of the "COMME des GARÇONS bad taste." She explained that "there's value in bad taste," and clearly, she's right. Although the theme of the show was tied into "trashiness," as Vogue called it, there were elements that made me take notes. For example, the models had fishnets tightly snug to their faces, detailed ornate heart designs on their clothing and animal print fuzzy bucket hats. In modern terms, it was a maximalist Pinterest board gone haywire.
While Kawakubo has contributed immensely to the fashion world's out-of-the-box thinking, she does not feel that she has reached her final form. "For me, I haven't succeeded in any way whatsoever. Every time before a collection, I say, 'I don't want it to come out. I want to cancel it. It's not good. I haven't achieved anything,'" she told Elle. It's hard to think of what else Kawakubo could create to set her apart from the pack, but knowing her, she'll surprise us soon.
Here are a few of Kawakubo's designs that reminded the fashion industry that she's indeed not your average designer.
Spring/Summer 1997
Fall/Winter 2015
Fall/Winter 2016
Fall/Winter 2017
Fall/Winter 2018
Share this article