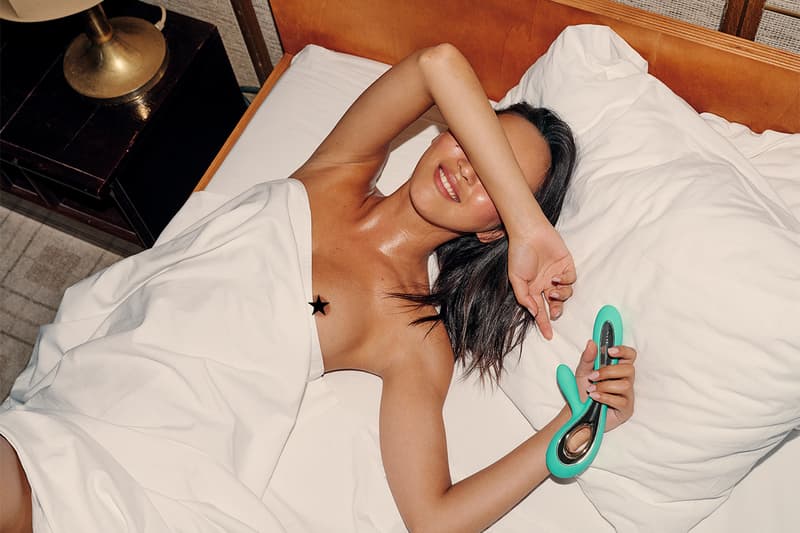 Sex & Dating
7 Tips for Spring Cleaning Your Sex Drawer
Toys, lubes, intentions — and new vibrator recommendations, of course.
7 Tips for Spring Cleaning Your Sex Drawer
Toys, lubes, intentions — and new vibrator recommendations, of course.
It's springtime which means it's time to deep clean your home — including your sex drawer. Given that most people hide their sex drawer and keep it discrete, it's natural to forget to take care of all of your toys and tools.
Here are five tips for cleaning your sex drawer and some sexual wellness tips:
1. Wash all of your sex toys
Cleaning sex toys doesn't get enough hype. Break that bad habit and thoroughly wash your toys with warm water and mild soap. Pat them dry using a paper towel, and you're all set.
2. Throw out all jelly toys and worn-out toys
Anything made out of a jelly material has to go. Airborne bacteria and lint get trapped on surfaces, which is very unsanitary. Not even a thorough wash can cleanse these materials, so it's best to part ways.
3. Refresh condoms
Check the expiration date on your packs of condoms and see if it's time to switch them out. If your condoms tend to spread loose and cause disarray in your sex drawer, try purchasing Lovability's cute condom tin.
4. Lube check
Lubricants are great to have on hand so if you don't have any left by spring cleaning time — add that to the list. Some people don't think to use lube because they don't struggle with being wet but newsflash — lube is a great enhancer for anyone. When choosing lube, don't get duped by flavors and colors. Always use an odorless, flavorless, paraben-free option.
5. Get tested for STIs
Getting tested should be prioritized in between every new sexual partner. It's also a great practice to go every three months if you and your sexual partners aren't having sex with anyone outside of each other.
6. Set new sex and intimacy intentions for the season
Just as you might set new intentions at the top of each month, you should do the same with sexual wellness. It's always great to keep tabs on what you enjoy, what you'd like to try and what your boundaries are. Take it a step further and make a new sex bucket list for this spring season.
7. Reward yourself with new toys
LELO is an intimate lifestyle brand determined to close the orgasm gap. If you love clitoral stimulation, try the Sona 2. If you're a penetration with a side-of-clit-stimulation type person, try the brand's bestselling Soraya Wave. Pro tip: don't forget to unplug sex toys after they're fully charged, as charging for too long can shorten their lifespans.
Share this article