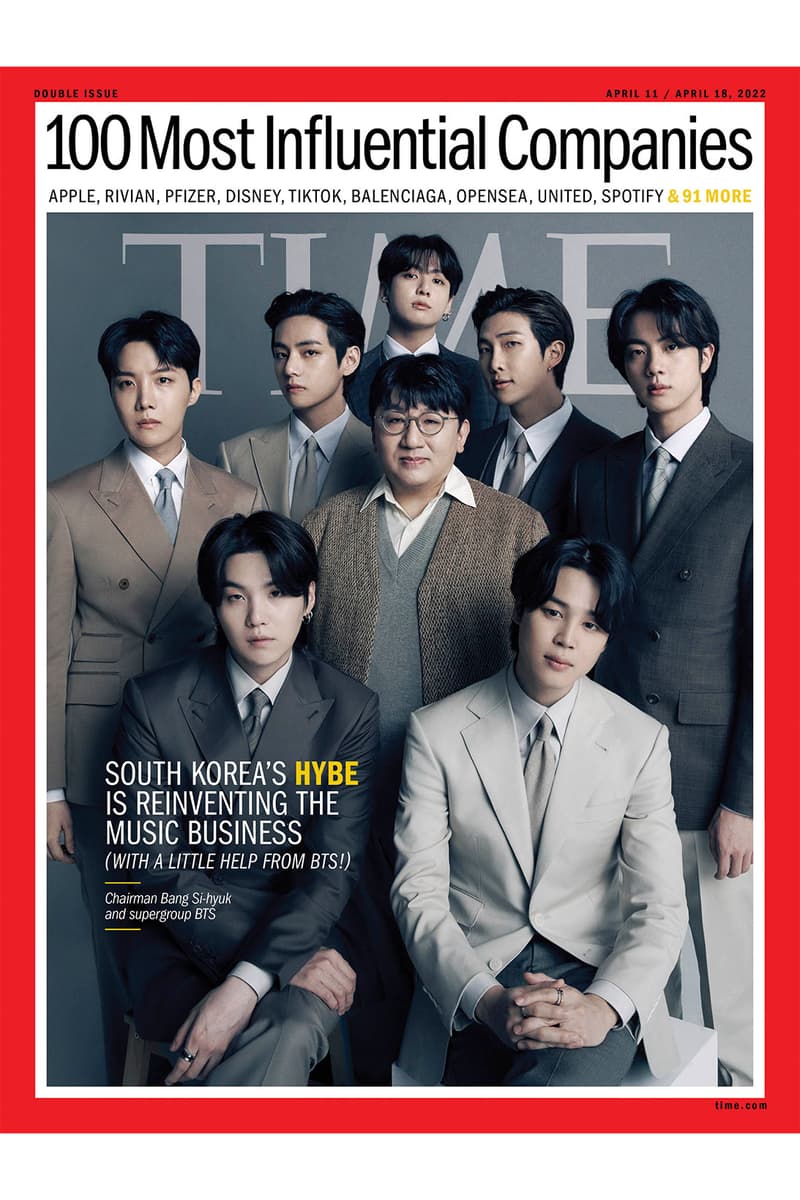 1 of 3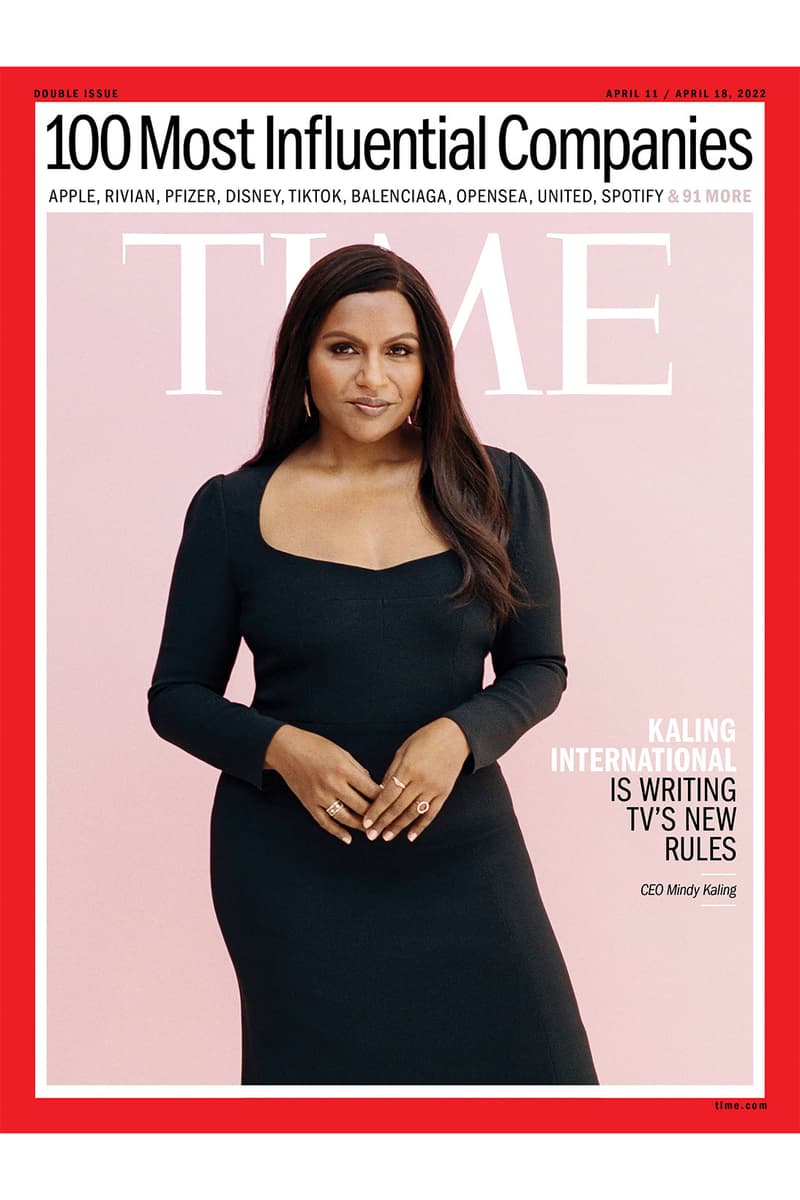 2 of 3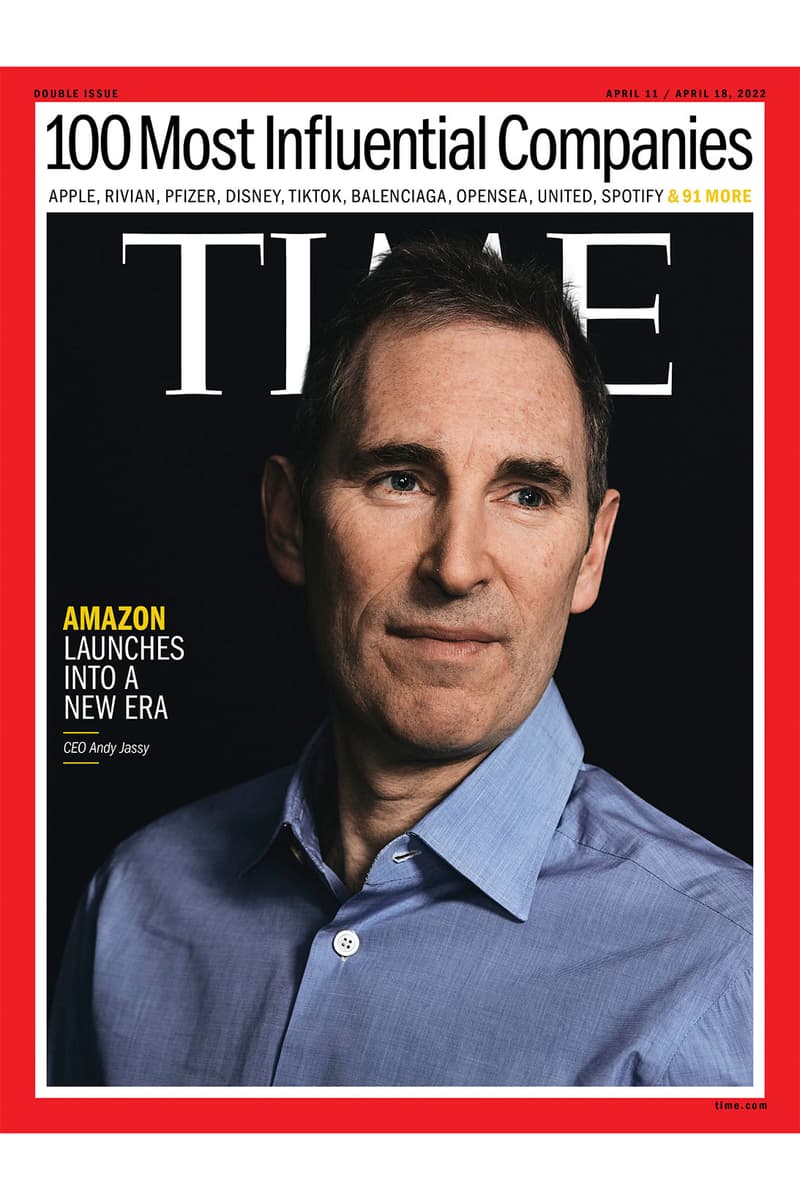 3 of 3
Culture
HYBE Corporation, Balenciaga and SKIMS Among 'TIME's 100 Most Influential Companies
See the full list here.
HYBE Corporation, Balenciaga and SKIMS Among 'TIME's 100 Most Influential Companies
See the full list here.
TIME has unveiled its list of 100 Most Influential Companies to highlight "businesses making an extraordinary impact around the world."
The roster features names from diverse fields, including HYBE Corporation, the company behind BTS that went public in 2020. The septet took one of the three TIME covers, along with the  K-pop company's founder Bang Si-hyuk. "The music industry is losing quite a lot in the value chain. I feel the music industry should be making a lot more money and their value as a service should be recognized more… In a lot of cases, people just do things because that's the way things have been. I have a hard time accepting that… And so in running a company, I always try to focus on: Why are we doing this?" Bang spoke about the structure of his company.
Other highlights include Balenciaga, which saw immense growth since enlisting Demna as its creative director. "Luxury powerhouse Balenciaga is not only reflecting the cultural zeitgeist, it's also driving it. The Georgian designer known simply as Demna last year showed the fashion house's first couture collection in 50 years, and broke convention by producing virtual Fortnite apparel and a real-life Simpsons collection," the magazine writes, further citing Demna's "disruptive approach to design" as the driving force to the fashion house's growth. Kim Kardashian's shapewear brand SKIMS was also featured in the list. The label is described to "reinvent intimate apparel with an eye toward body-type inclusivity."
See the full TIME100 Most Influential Companies list down below. You can head to TIME's website to read more about each company.
Airbnb
Alaska Airlines
Allbirds
Alphabet
Amazon
AMC Entertainment Holdings
Apple
Astroscale
Athletic Brewing Company
Axiom Space
Balenciaga
Be Rooted
Bicycle Health
Biobot Analytics
BlocPower
BYD Co. Ltd
Calm
Capital One
Climeworks
Contemporary Amperex Technology Co. Ltd.
Curaleaf
Disney
Divvy Homes
DoorDash
Engine No. 1
EV Connect
Fading West
Flexport
Flock Freight
FOLX Health
Ford
GoodRx
GoTo Group
Grammarly
Green Mountain Power
Guild Education
HOK
HYBE
IBM
Impossible Foods
IonQ
Joro
Kaling International
Kami
Klarna
Maersk
Meta
Microsoft
Moderna
Modulate
National Football League
Netflix
Nextdoor
NoTraffic
NSO Group
Nubank
Nvidia
Nykaa
OpenAI
OpenSea
Opibus
Orsted
Oxford Nanopore Technologies
Patagonia
Paxful
Peanut
Perfect Day
Pfizer
Pigeonly
Rec Room
Reddit
Redwood Materials
Rendever
Revolut
Rivian
Shein
SKIMS
SoFi
Sonder
Sony
Sotheby's
SpinLaunch
Spotify
Starry
Supergoop!
The Pinkfong Company
The Sandbox
Thrive Market
TikTok
Together Labs
Too Good To Go
Trek Bicycle
Twiga Foods
United Airlines
UPS
Upwork
Walgreens
Walmart
Wonderschool
Wyze
Share this article