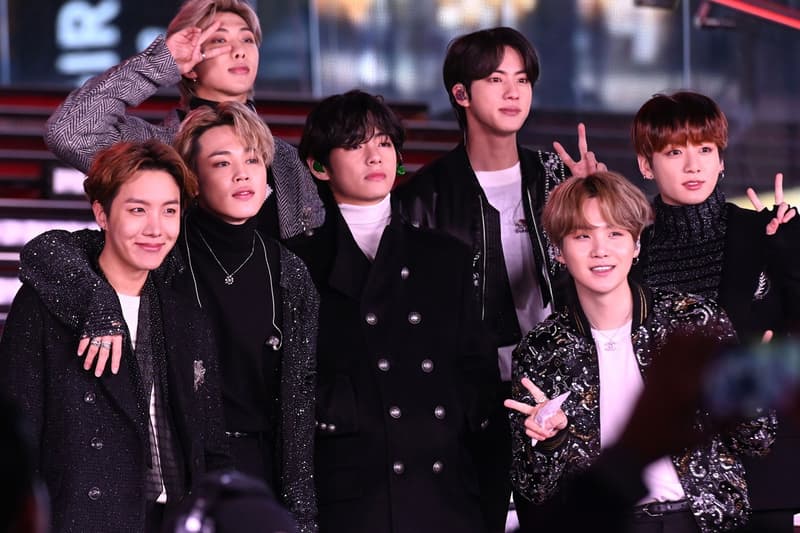 Music
BTS Members Receive Big Hit Entertainment Stocks as Company Prepares for IPO
Each singer now owns 68,385 shares.
BTS Members Receive Big Hit Entertainment Stocks as Company Prepares for IPO
Each singer now owns 68,385 shares.
A few weeks after Big Hit Entertainment announced its upcoming initial public offering (IPO), the company's CEO Bang Sihyuk has reportedly given shares to each member of K-pop group, BTS. As long as registration with the Financial Services Commission goes as planned, each artist will reportedly receive roughly $7.7 million USD.
With 68,385 shares allocated to each member, Big Hit Entertainment filed for its IPO earlier today with each share worth up to $113 USD, according to Bloomberg's Sam Kim. Bang remains the largest shareholder of the company at 43.44 percent, while mobile gaming giant Netmarble holds 25 percent. According to the filing, Big Hit is planning to raise up to ₩962.6 billion KRW (approximately $811 million USD) with newly-issued shares at around ₩105,000 KRW (approximately $88 USD) to ₩135,000 KRW (approximately $114 USD).
In an announcement, the company shared that with BTS members becoming shareholders, it hopes to build a stronger relationship with its artists.The news doesn't come too big of a surprise seeing that BTS has become a global phenomenon in recent years, taking home multiple trophies at the 2020 MTV VMAs most recently.
---
Share this article