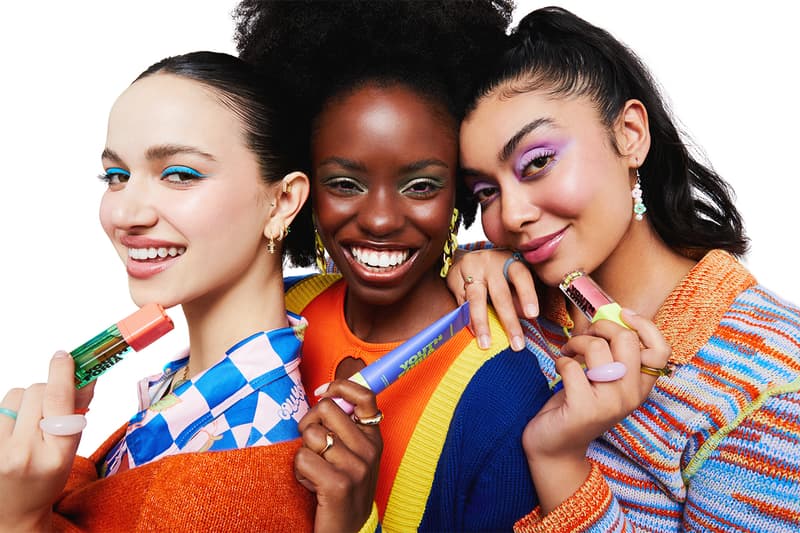 Home
13 Women-Owned Lifestyle Brands To Support All Year Round
From color-changing blush to candles, celebrate Women's History Month in style.
13 Women-Owned Lifestyle Brands To Support All Year Round
From color-changing blush to candles, celebrate Women's History Month in style.
While March may be coming to a close and along with it, Women's History Month, it is always a good idea to support women-owned brands 365 days of the year. Though women on average earn at least 30 cents less to every dollar a man makes, even less if they are a woman of color, women drive up to 80% of shopping decisions, so it's important to put our money where it matters and back in the hands of those driving the culture. One way to support women all year round is by shopping with women-owned and led businesses from beauty brands to sustainable fashion labels, which is why we're spotlighting 13 trailblazing female-founded companies we love for Women's History Month, with the help of Shopify who kindly introduced us to a few brands.
Celebrate women's ingenuity and inventiveness this season with Youthforia's innovative BYO Blush, which not only adapts to the wearer's individual skin tone, but can also be slept in — a first for makeup. Superzero also leads the pack with its creative solid shampoo and conditioner bars, while Arq provides beautifully and ethically made undergarments for the woman who loves to lounge.
Continue reading to discover more women-owned brands to love.
Created with everyone in the family in mind, Abigail Quist founded Arq to provide the most comfortable and colorful underwear for adults and kids, so moms can move with their children in style. Sourced from certified organic as well as deadstock materials, Arq is made with Mother Earth in mind.
On a mission to offer high-quality ingredients to enthusiastic foodies and seasoned chefs, Brightland founder Aishwarya Iyer draws inspiration from her South Indian salt-farming ancestors, presenting olive oil, small batch vinegar and raw, unfiltered honey harvested from the California soil and sun.
Manhattan-based brand Coming Soon New York is easily an aesthetic Instagram-favorite as founders Helena Barquet and Fabiana Faria fill their lovely furniture design and gift shop with truly unique objects and trinkets created by emerging designers. Our personal favorite is the Bathing Lady dish, perfect as a catch-all or decor.
Maximalist mastermind Ellen Van Dusen effortlessly elevates the bathroom with colorful and vibrant-patterned hand towels that are soft to the touch. Dusen Dusen is the ideal female-founded home brand to add color to your space, as it also features bright bedding for humans and our furry family as well as kitchen accessories.
Founded by travel and lifestyle expert Teri Johnson, Harlem Candle Company blends Johnson's love of sweet smells, Harlem's rich culture and the soulful spirit of jazz in the form of luxury votives. The Dream candle is a lovely and gentle blend of relaxing lavender and crisp linen, perfect for winding down after a long day.
Tenderly made with self-care and well-being front of mind, esthetician and formulator Lesley Thornton created KLUR to bring ethical, clean and inclusive skin care to a truly diverse array of skin types and ethnicities. Formulated with highly effective and ultra-gentle ingredients like papaya extract and green tea leaf water, KLUR is a skincare shelf staple.
AAPI-owned sustainable LEZÉ The Label adds a dose of comfort and fun to the workday with its '90s and early aughts aesthetic. Its super cozy apparel is comfortable enough to be worn at your desk or in bed, while the brand's ultra-soft pajamas collection, which is crafted from beech trees, is the ultimate sustainable sleeping set.
Re-launched by Carrie Barber in 2021, celeb-favorite cosmetics brand MAKE Beauty provides highly pigmented products with clean color formulas, utilizing sustainable botanical materials and skin-compatible synthetics to ensure high performance. Its latest launch includes the bestselling Sculpting Brow Gel, which boasts advanced polymers for lasting definition and hold, a brow pencil with a chiseled lead tip and a Sculpting Brow Tint for achieving the perfect brows.
Naturium founder Susan Yara puts the health of your skin as the body care brand nourishes your complexion from head to toe with its abundance of hydrating and soothing products, from the Glow Getter Multi-Oil Hydrating Body Wash to the Phyto-Glow Lip Balm. With meticulously crafted formulations at an affordable price, Naturium is certain to be a skincare essential.
Re-launched by veteran lifestyle and fashion influencer Chriselle Lim, PHLUR leads the beauty industry into the future as its one of the first fragrance brands to make a commitment to fully disclose the ingredient profile of its products and is dedicated to mindfully formulating and responsibly sourcing its intoxicating perfumes, a practice that is not required in the industry today. Lim's go-to scent is MISSING PERSON, a lovely floral musk fragrance filled with white musk, sparkling orange blossom and floral jasmine.
Founded by body-positive model and advocate Iskra Lawrence, Saltair is designed to care for your skin while you move through the day, reinvigorating and nourishing the skin and senses with a wide array of exotic botanicals and advanced ingredients, making a daily ritual of self-care accessible to all.
Revolutionizing body care items by transforming them into solids to cut down on packaging and waste, Superzero, which is co-founded by Dr. Conny Wittke, not only offers shampoo and conditioner bars, but provides ultra-hydrating body bars filled with skin-soothing squalane and relaxing reishi and camphor.
Truly one of a kind, AAPI-owned Youthforia is changing makeup for the better with its product formulations that can be slept in. Created by the ingenious Fiona Co Chan, the Gen-Z favorite beauty brand's star item, the BYO Blush, arrives in a translucent green shade, but once applied adapts to the skin tone, leaving a unique blush shade all your own.
Share this article