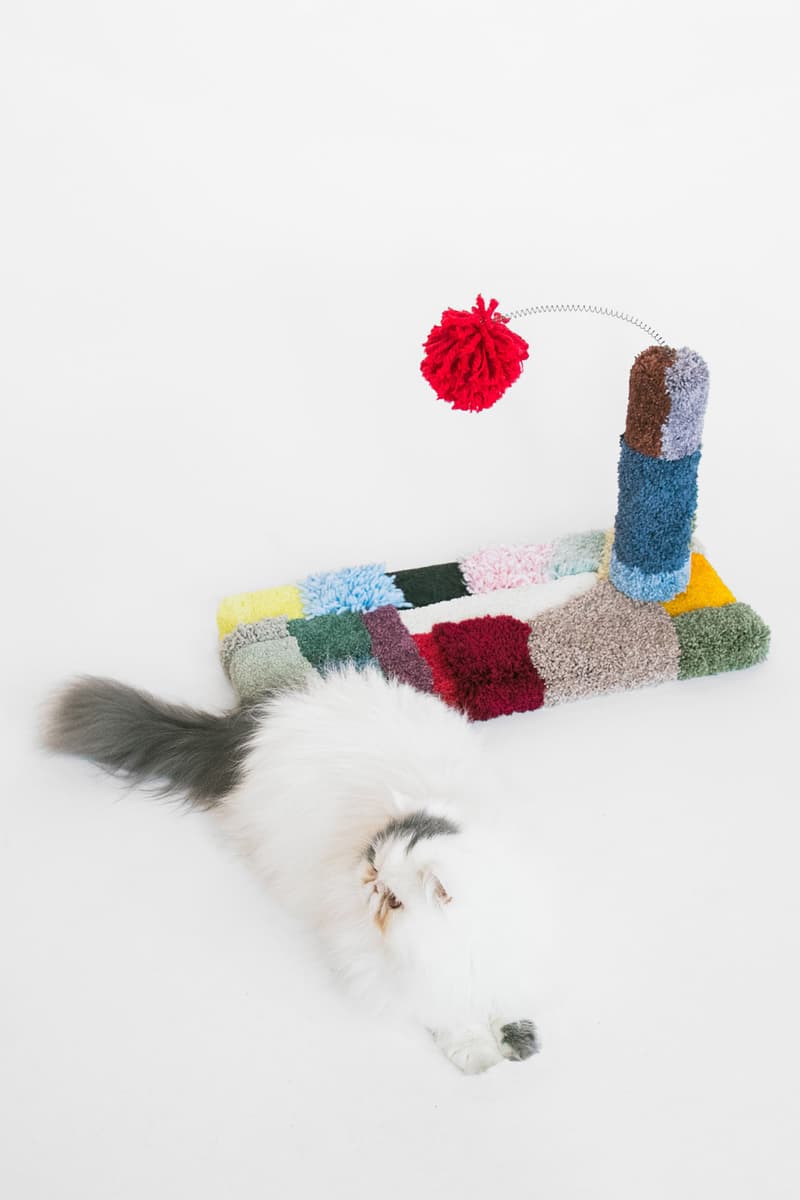 8 Brands Making Stylish (And Fun) Pet Furniture for Dogs and Cats
Home upgrades for your furry friends.
Home
8 Brands Making Stylish (And Fun) Pet Furniture for Dogs and Cats
Home upgrades for your furry friends.
With so much time spent indoors, now is the perfect time to redecorate your home, including that cozy little nook for your pets. Whether you're looking for a scratching post for your cat or a new bed for your dog, design studios and companies like Portland's CAT HAUS and New York City's Dusen Dusen offer stylish — and more importantly, fun and playful — designs that you and your furry friends will enjoy. Read on for eight brands that are making some of the chicest pet furniture on the market, and while you're at it, check out our favorite dog clothing and accessory brands.
For more things to do with your fur baby, here are 10 TikTok challenges you can try together at home this National Pet Month.
A brand developed by Hong Kong-based Studio RYTE, CATSSUP has created a compact and adaptive cat furniture system ideal for small apartments. Deconstructing the traditional cat tree, the space-saving design comes in the form of cloud-shaped resting platforms and detachable scratching posts that can be clamped onto tables and shelves. You can even attach a dangling ball to the lounging platforms, a clever design feature that your feline friend will certainly appreciate.
For those who're interested, these products will be launching in May. Sign up for the brand's newsletter for any further updates.
Like works of art, CAT HAUS' unconventional cat towers are all handmade by the brand's founder Lora B. in Portland, Oregon. Whether pre-constructed or custom-made, her designs are created with style and sustainability in mind. Covered in rainbow-colored, patchwork carpets (or black and white if you prefer a monochrome palette), each "cat haus" is meant to be loved by your pet and slowly wear away over time. In an effort to reduce waste, the brand offers replacement parts so pet owners can easily reassemble their cats' sanctuary.
A one-stop shop for cat owners, Cat Person offers treats, meal plans, toys and other accessories that are purrfect for your pets. Available in different color combinations, its sleek Canopy Bed looks great in any modern home. A versatile design, the circular bed can be adjusted to form a little roof or a cushiony back, depending on your cat's preference.
What we also love are the shipper boxes that Cat Person's products are delivered in. Inspired by cats' curious obsession with boxes, the cardboard packaging is thoughtfully designed with whimsical graphics and delightful slogans, making it a cute space for your kitties to explore, lounge and play in.
If you're someone who gravitates toward colorful homeware, look no further than Brooklyn-based label Dusen Dusen. Known for her vibrant-hued original prints, the brand's designer Ellen Van Dusen — a dog owner herself — has adorned the dog beds of her home goods line in bold, color-blocked patterns that will instantly liven up your abode.
From a chic wooden bed for dogs, to an accent table designed with a small hammock for cats to take naps in, Polish company Labbvenn offers a range of furniture pieces that pets and their "hoomans" will love. The brand also makes blankets and cushions for you and your pets' snuggling needs.
Catering to design-savvy pet owners, German label MiaCara creates pet furniture, toys and accessories that will seamlessly blend in with any tasteful home. Our favorite pieces from the company include its modern-looking, wall-mounted scratch panel, its minimalist cat tree as well as its wicker dog basket.
Nice Digs is another dog accessory company making your pups' lives a little more brightly colored and attractive. From designs printed with unique patterns, to velvet styles that come with built-in blankets, the brand's made-in-Australia dog beds are cozy and en vogue.
Hailing from Okawa City in Fukuoka, Japanese company Tateno has designed the cutest miniature wooden furniture for cats. Scaled down from the brand's original, human-size designs, the Clank Sofa and Raffine Bed for cats are crafted by artisans using quality wood and fabric. In particular, the bed arrives with an itty-bitty nightstand with a small drawer, perfect for your cat to store its secret stash of treats (if your pet can figure out how to open the drawer, that is).
Share this article