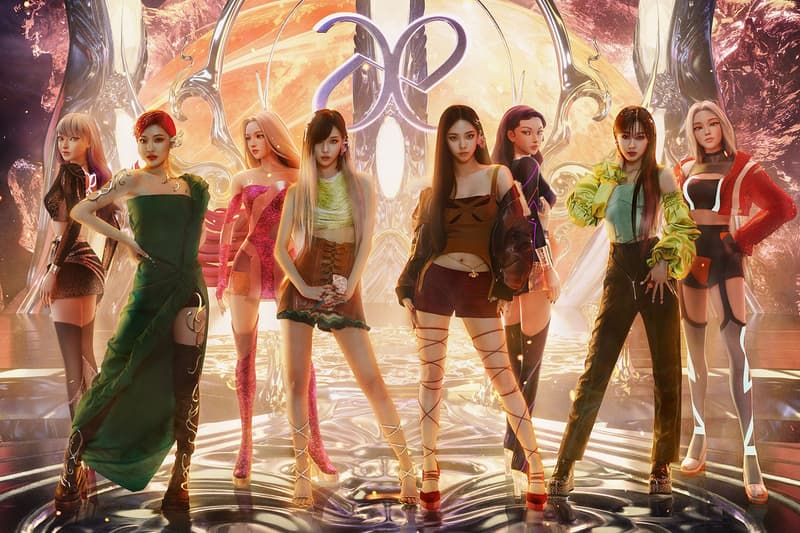 Music
From Grimes' AI Girl Group to Virtual Hybrid K-Pop Rookie aespa, 5 Music Acts of the Future
Trailblazing groups that are bridging music and technology.
From Grimes' AI Girl Group to Virtual Hybrid K-Pop Rookie aespa, 5 Music Acts of the Future
Trailblazing groups that are bridging music and technology.
With the metaverse and AI being some of the hottest topics in art, fashion and more, we're seeing the influence in the music space as well. From Riot Games' K-pop group K/DA to virtual hybrid quartet aespa, we've rounded up a list of music acts that are incorporating futuristic elements into their music and branding.
SM Entertainment's aespa is comprised of four human members, who each have a digital counterpart that connects them to a larger universe dubbed "KWANGYA." Meanwhile, K/DA is a group featuring characters from the video game League of Legends. We're also spotlighting NPC, Grimes' AI girl group, as well as ETERN!TY, a group entirely comprised of AI musicians created using deep-real technology.
Continue scrolling to learn about the five music groups bridging music and technology.
aespa made their debut in 2020 as a "virtual hybrid" K-pop group. The music act is comprised of four human members — NINGNING, KARINA, WINTER and GISELLE — who each connect to their digital counterparts through a mobile portal called SYNK. Together, the eight individuals venture through "KWANGYA," which is a larger universe created by SM Entertainment.
K/DA is Riot Games' virtual K-pop group comprised of League of Legends characters Ahri, Akali, Kai'Sa and Evelynn. The digital music act has teamed up with musicians like Kim Petras, Madison Beer, (G)I-DLE, Wolftyla and more to release their tracks such as "POP/STARS" and their EP ALL OUT. In addition to releasing music, the quartet has performed on-stage at opening ceremonies for the League of Legends World Championship, and has also dipped their toes in the fashion space with everything from a UNIQLO collab to modeling for fashion drops.
NPC
NPC is an AI girl group created by Grimes in partnership with Chris Lake. According to the "Shinigami Eyes" artist, the music act features an "infinite" number of members and serves as "a vehicle for experimentation in new technologies as they become available such as generative characters and music, different types of animation, AI-assisted art as well as spiritual technology in that Grimes can create as other people in order to reduce the psychic pain of being in the public eye." It's described to be able to "do all the things humans cannot" and will "eventually be playable, customizable, and able to cater to each individual listener's unique desires."
ETERN!TY is an all-AI K-pop group created by tech company PULSE9 using deep-real technology, which is similar to deepfake. The group is comprised of 11 virtual members, who might creep viewers out by how realistic they look. Each digital avatar was selected through an online competition where fans voted their favorites out of 101 AI musicians. The characters are built based on data collected from the past 20 years of K-pop, with each member having a different look and personality, just like a real person would.
Boy band P1Harmony announced their entry into the metaverse in late 2021. They introduced their very own virtual universe "+WORLD," a place where an "individual's most unique quality of personal characteristic gets interpreted into a supernatural ability," as described in press releases.
---
Share this article