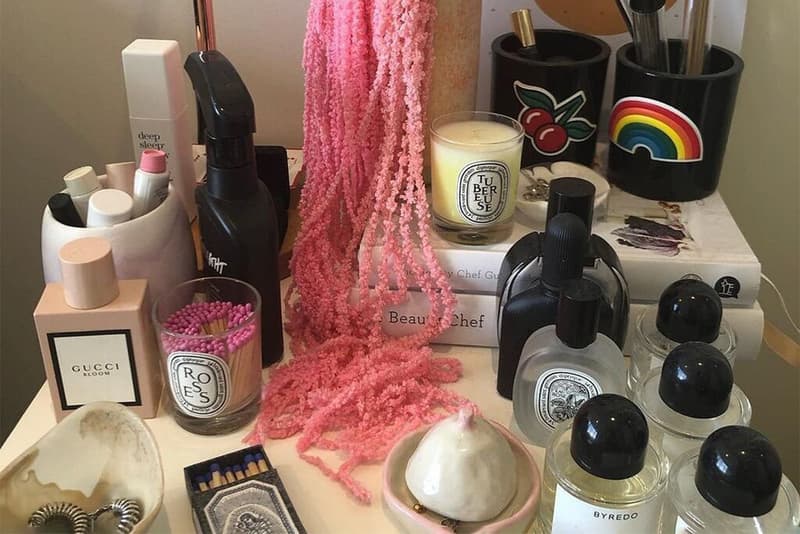 Beauty
Here Are the Best Spring Perfumes for Each Zodiac Sign
Based on your sun sign's personality and preferences.
Here Are the Best Spring Perfumes for Each Zodiac Sign
Based on your sun sign's personality and preferences.
Finding your signature fragrance is hard work. It can take hours of testing samples at stores or even years of trial and error before you can narrow in on what smells like you. Even then, choosing just one takes time, too. However, have you tried picking your signature scent based on your zodiac sign? We're here to guide you towards finding an ideal scent, based on your sun sign's personality and preferences.
If you're a Capricorn, be sure to check out our 2022 predictions for your zodiac sign.
Earth signs: Virgo, Taurus, Capricorn — Nature-based, woodsy, peppery notes.
Virgo: Maison Louis Marie "No.04 Bois de Balincourt"
Maison Louis Marie's "No.04" features notes of cinnamon sandalwood, amberwood and vetiver. This scent is perfect for this grounded earth sign.
Taurus: Byredo "Rose Of No Man's Land"
With the rose being the signature flower of Taurus, "Rose of No Man's Land" represents a passion for love, sensualism, beauty and the finer things of life. The Bull will be naturally drawn to Byredo's red roses.
Capricorn: Henry Rose "Dark Is Night" Eau de Parfum
"Dark Is Night" by Henry Rose features vanilla, woody patchouli and crisp apple notes, making this mysterious fragrance the embodiment of the Taurus earth sign.
Water Signs: Cancer, Scorpio, Pisces — Aquatic, clean notes.
Cancer: Glossier "You" Eau de Parfum
The Moon child changes moods frequently. Due to their constantly changing lunar phases, they will find comfort in this fragrance by Glossier that smells like your "most unique you."
Scorpio: Maison Margiela Replica "Lazy Sunday Morning"
Scorpios live for high achievement. This Maison Margiela scent billows you into such a validating feeling of accomplishment after finally cleaning out your dirty laundry bin, and having a pile of fresh T-shirts for the week. The smell of a short-lived joy is perfect for this sign.
Pisces: Tom Ford "Neroli Portofino Acqua"
Imagine being on a boat off of the Amalfi Coast in Italy. This is where Tom Ford's aquatic fragrance takes you. Infused with notes of citrus and amber, the fragrance will make you feel like you're along the Italian Riviera, a perfectly apt and emotive journey for the Pisces earth sign.
Air Signs: Gemini, Libra, Aquarius — Light and clean florals, with subtle woody notes.
Gemini: Frédéric Malle "Carnal Flower"
Known for passion and duality, "Carnal Flower" is a perfect name for the air sign, Gemini. This fragrance features a heady blend of orange blossom, tuberose and jasmine, combining to be an intoxicating scent for the twin.
Libra: Viktor & Rolf "Flowerbomb"
Viktor & Rolf's iconic "Flowerbomb" fragrance suits the sign of Libra well. As Libras are known to be part spicy and part sweet, this scent packs a blend of sweet peppery floral notes, such as cattleya orchid, jasmine and vanilla.
Aquarius: Byredo "Flowerhead"
As one of Byredo's most exotic floral fragrances, "Flowerhead" is the standard scent for Aquarius. With an invigorating blend of rose, lingonberry and Sicilian lemon, anyone inhaling this scent will be whisked away onto their air cloud of floral bliss.
Fire signs: Aries, Leo, Sagittarius — Warm, spicy, strong presenting.
Aries: YSL Beauty "Black Opium"
An unwavering fire sign, Aries likes this spicy, seductively warm fragrance from YSL Beauty. Infused with black coffee, white flowers and vanilla, this scent gives the fire sign of Aries an adrenaline rush.
Leo: Maison Margiela Replica "By the Fireplace" 
A Leo is always on the quest to try something new, but they'll go back to where they're most comfortable and what feels like home. Maison Margiela Replica's "By the Fireplace" is the scent that gives off warm accords to ground the wind of the Leo, with notes of clove oil, chestnut accords and vanilla.
Sagittarius: Tom Ford Beauty "Lost Cherry"
Tom Ford Beauty's "Lost Cherry" is a bold, and sultry fragrance that explains the Sagittarius sign in its entirety. The notes of the scent are Turkish rose, black cherry and bitter almonds, making you a "fruit waiting to be eaten" as Tom Ford himself would describe.
Share this article