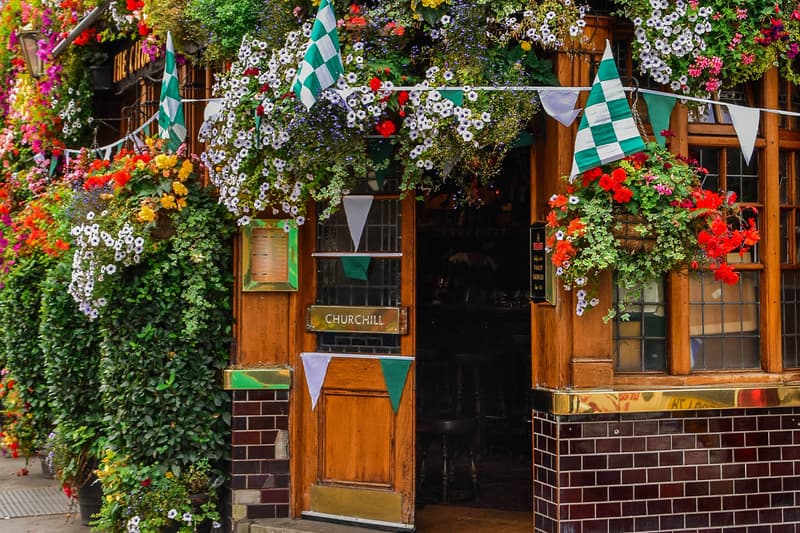 10 Date-Worthy Locations in London You Must Experience
Crafted by dating app experts.
London-based dating app, Inner Circle, has put together a "Good Date Guide" of the best date night spots in London. With the help of dating experts and the app's users, its created a chemistry calculation that lets you know how stimulating users found the restaurant's experience to be.
David Vermeulen, the founder of Inner Circle, shared that COVID-19 encouraged a necessary change in the dating pool and that the "Good Date Guide" is the perfect match for that change.
Whether you're traveling to London and plan on dating when you arrive or you're already living in London and want a new, creative date idea, this guide is for you.
These are the Inner Circle's top choices along with a chemistry calculation:
This restaurant translates directly to "in the dark" and plunges daters into total darkness, heightening the senses and bringing down barriers for daters.
Experience stunning nineteenth-century statues and water features, paired with classic Italian drinks you can enjoy at the garden cafe.
This location features a sunny beer garden and craft ale brewed at the pub.
Get competitive with an out-of-this-world gaming experience laced with moonshine racing, VR booths and retro arcade games.
Visit the luxury, marble venue featuring Venetian small plates at the heart of the West End.
This cozy and casual location is perfect for an intimate date with lovers who have already broken through the awkward stage of dating.
In a nod to the singles' favourite dates involving an activity, Draughts serves up board games, fun for daters looking for something different.
Incredible 360-degree skyline views of London, in a treehouse setting, with a just-as-impressive drinks menu.
"Beautiful yet unpretentious" – panellists rated Feya for its interiors and great coffee selection.
A historic listed building formerly graced by Mick Jagger and Oscar Wilde, today the venue is one of the top ten date spots in London.
Share this article