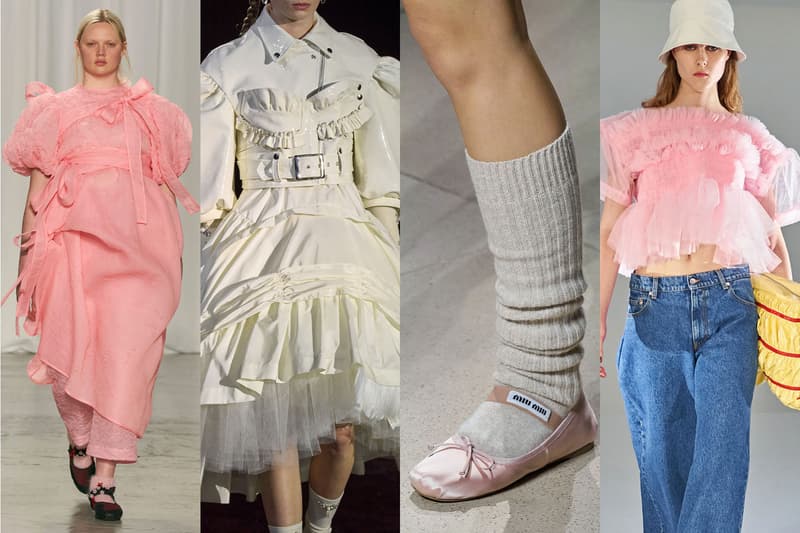 Fashion
5 Ways To Wear the Viral Balletcore Trend
Incorporate tulle and ruffles into your wardrobe this season.
5 Ways To Wear the Viral Balletcore Trend
Incorporate tulle and ruffles into your wardrobe this season.
Defined by tulle skirts, corsets, sheer fabrics, flats and more, the balletcore aesthetic is one of the latest fashion trends to sweep TikTok. As the world slowly opens up, we're putting away our sweats and loungewear, opting for dressy garments and accessories instead.
In the latest installment of Hypebae's Style Guide, we're exploring the different ways to wear the balletcore trend. If you're new to this aesthetic, a great place to start is to use monochrome palettes or incorporate small details into your everyday wardrobe. Some of our favorite designers that perfectly fit this look are Simone Rocha, Cecilie Bahnsen, SHUSHU/TONG, Miu Miu, Noir Kei Ninomiya and Molly Goddard.
Continue scrolling to see five different ways to wear the balletcore trend.
Ballet Chic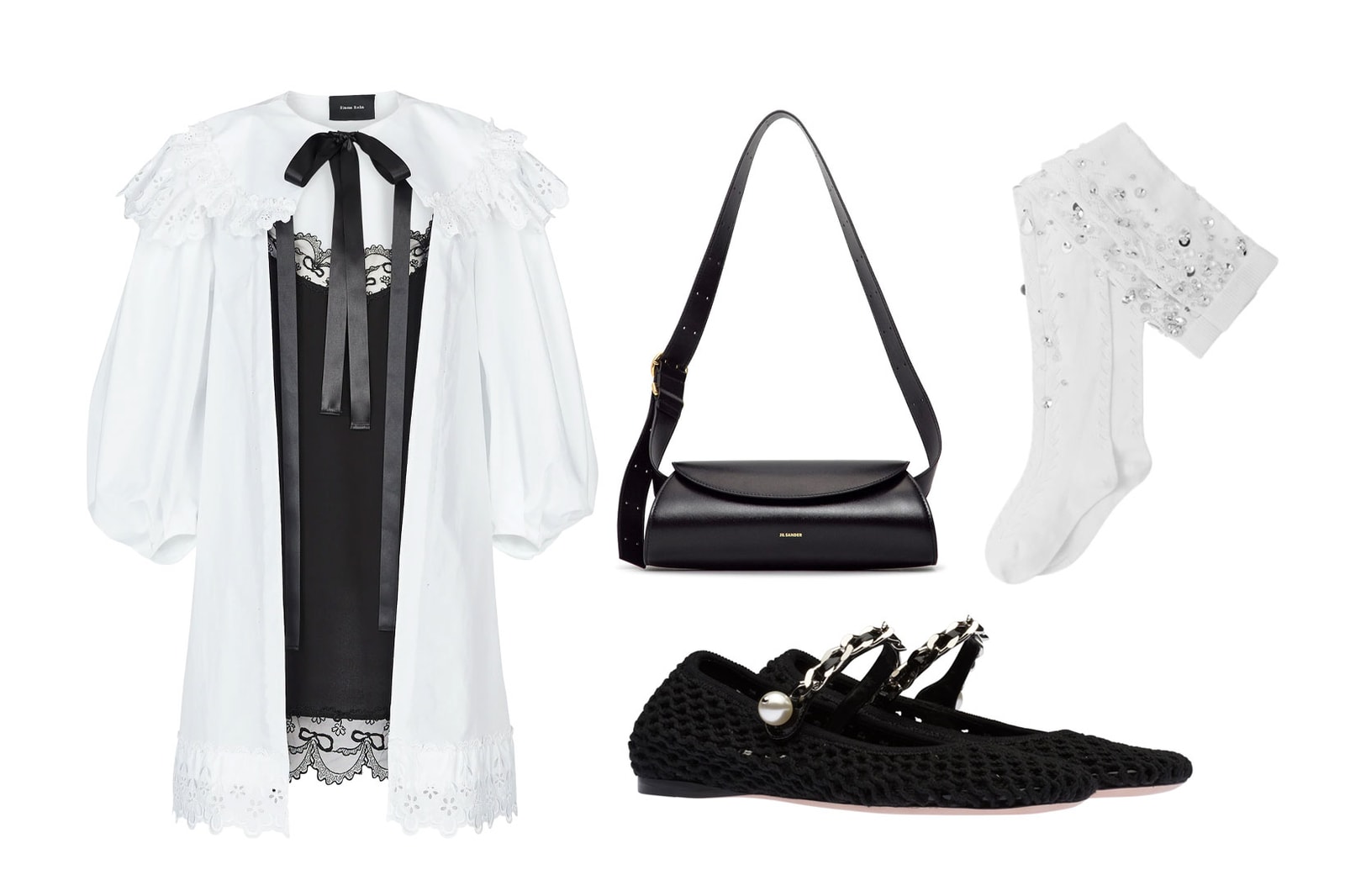 The balletcore trend isn't all about pink, pastel colors. Keep your ballet-inspired look simple and chic with a black-and-white palette. Here, we're styling Simone Rocha's dress with Miu Miu's sparkly cotton socks and ballerina flats. The look is complete with a sleek Jil Sander handbag.
Tulle All Over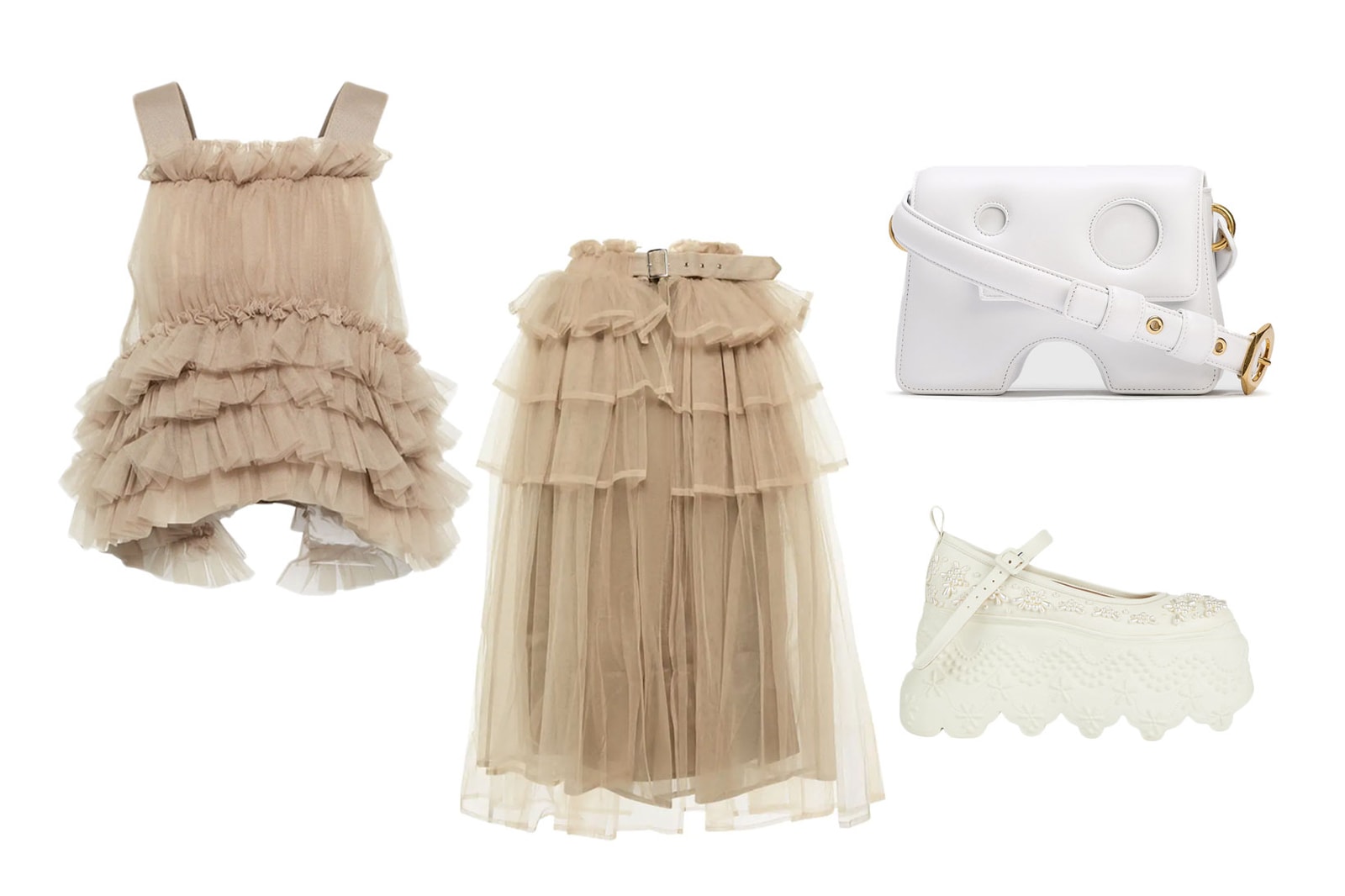 This outfit doesn't need many accessories because the garments are a statement on their own. Noir Kei Ninomiya's tulle top and midi skirt are peak balletcore with ruffle details. The ensemble is finished off with Simone Rocha's adorable platform shoes and Off-White™'s Burrow Bag in white.
Street-Ready Ballerina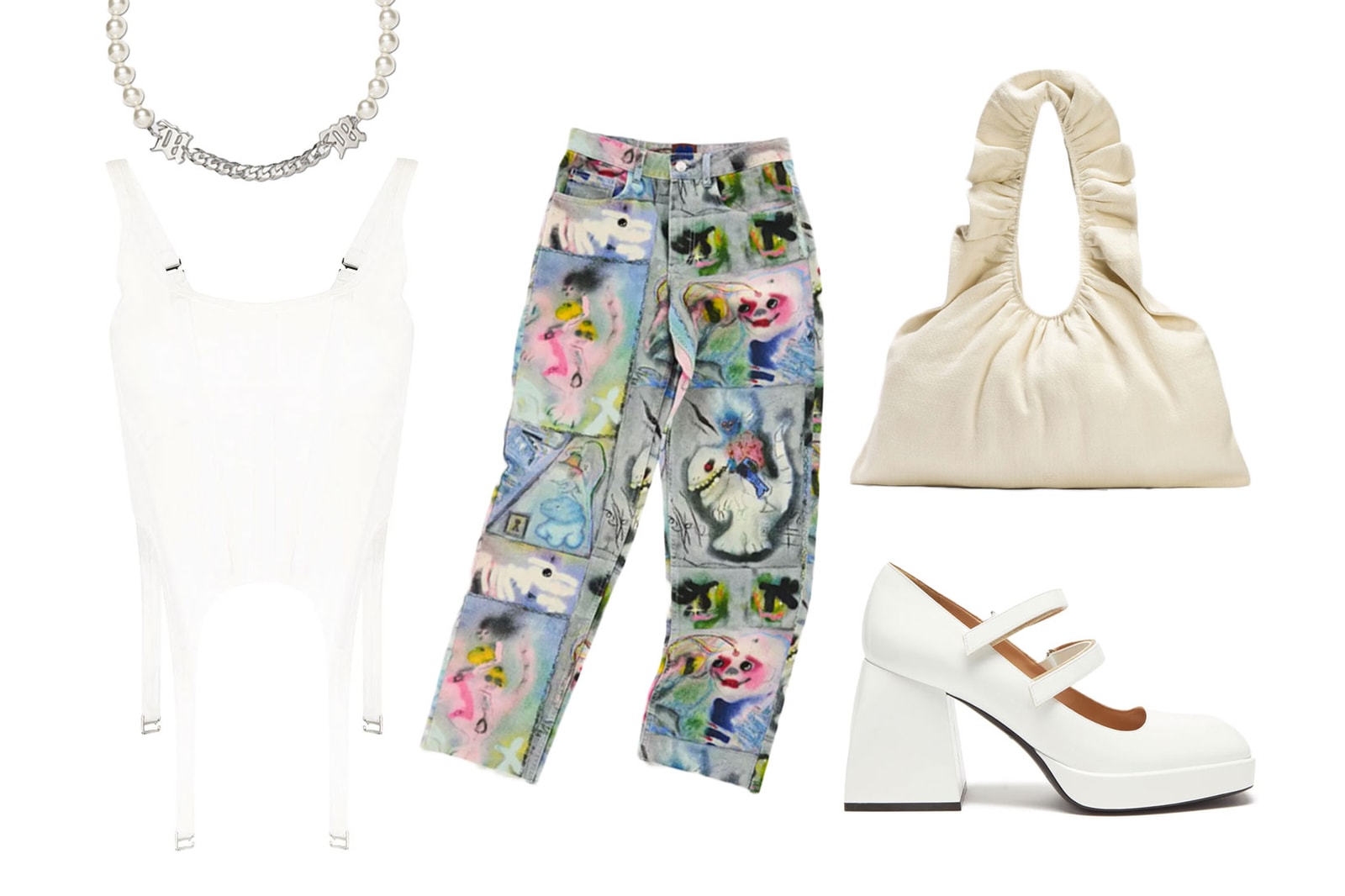 We've built a ballet-influenced outfit around Heaven by Marc Jacobs' colorful jeans. The denim pants are styled with Dion Lee's corset top along with Recto's tote bag featuring ruffled details. Nodaleto's chunky Bulla Babies complete this ensemble.
Pop of Lilac Purple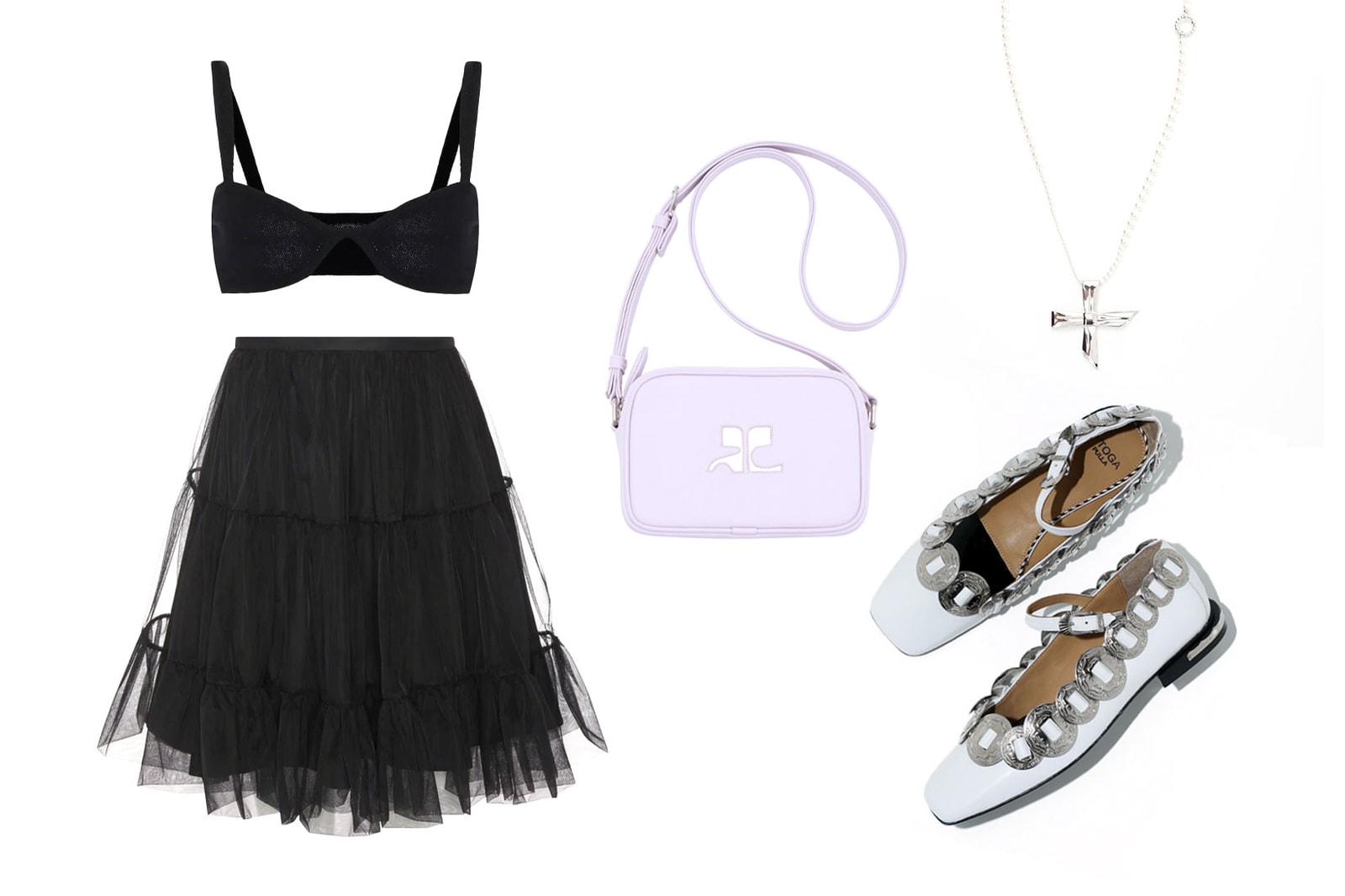 We're keeping it simple for this all-black look featuring Molly Goddard's tulle skirt and Khaite's knit bralette. To add a bit of personality, we're pairing this look with TOGA ARCHIVES' flats embellished with metal adornments, as well as SHUSHU/TONG's pearl necklace. Courrèges' lilac crossbody bag finishes off the fit with a pop of color.
Casual in Ruffles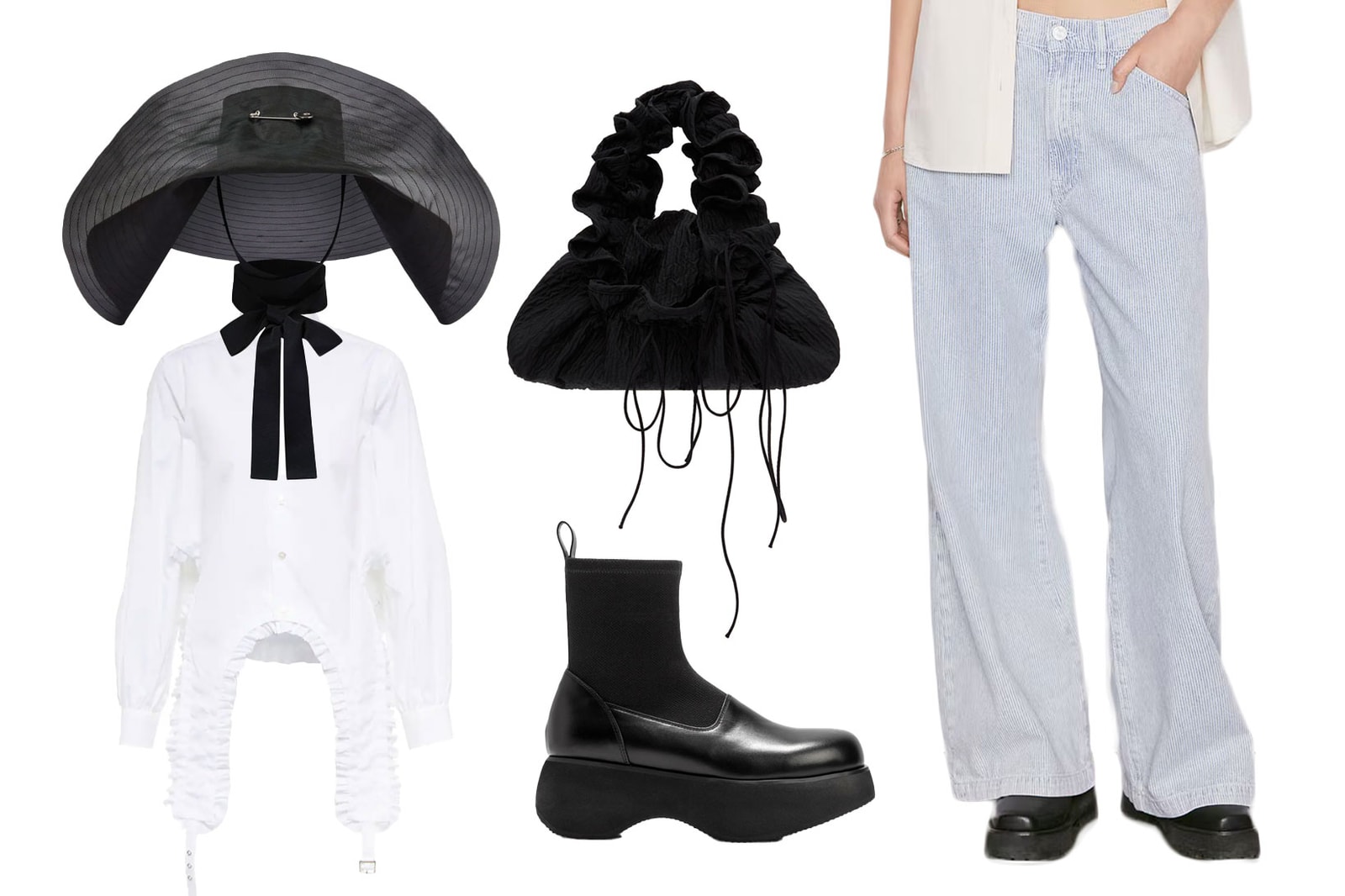 While the balletcore might seem to be dominated with tulle skirts, it's okay to repurpose small details to match your personal style. Here, we're wearing Noir Kei Ninomiya's ruffle-trimmed cotton shrit with FRAME's baggy striped jeans and TheOpen Product's platform boots. For accessories, we've included Dilara Findikoglu's full brim hat and Cecilie Bahnsen's Fryd bag.
Share this article