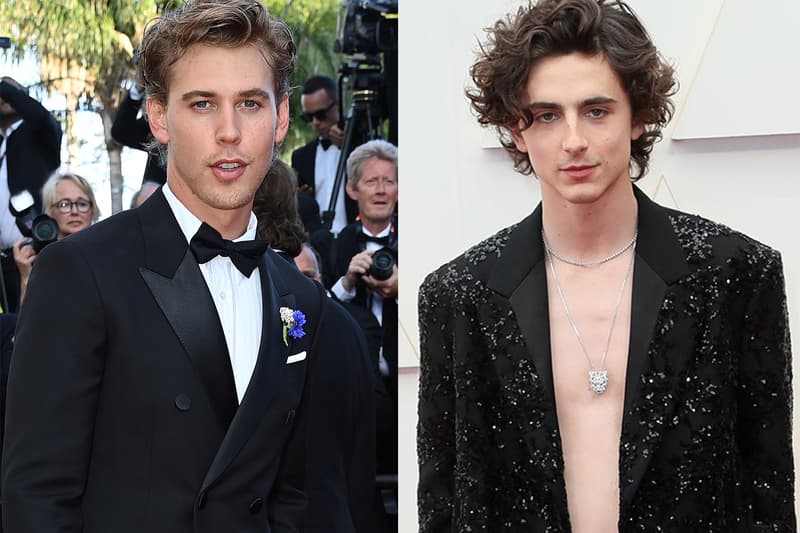 Film & TV
Austin Butler to Star Alongside Timothée Chalamet in 'Dune: Part 2'
Set to take on the role of Feyd-Rautha.
Austin Butler to Star Alongside Timothée Chalamet in 'Dune: Part 2'
Set to take on the role of Feyd-Rautha.
Austin Butler has confirmed that he has been cast in Dune: Part 2. 
The actor told The New York Times that he has commenced his training for intense knife-fighting to prepare for his role as Feyd-Rautha. The aforementioned character is Baron Harkonnen's (Stellan Skarsgard) — the leader of House Atreides — favorite nephew and "Beast" Rabban's (Dave Bautista) brother.
"It's gonna be intense," director Denis Villeneuve said during an event. "I cannot say nothing about the movie — I don't like to talk about projects as I am doing them — but it's probably going to be the biggest challenge of my career, again, because it's even more complex than Part 1." Speaking to Variety, Villeneuve shared: "For Zendaya, I will say Part 1 was a promise. I know that we saw a glimpse of her in Part 1, but in Part 2, she'll have a prominent part. We will follow Timothée and Zendaya on their adventures in the desert. That's the thing that excited me most about going back to Arrakis is to spend time with those characters again."
Dune: Part 2 will premiere on October 20, 2023. Stay tuned while we wait for more details to surface.
Share this article