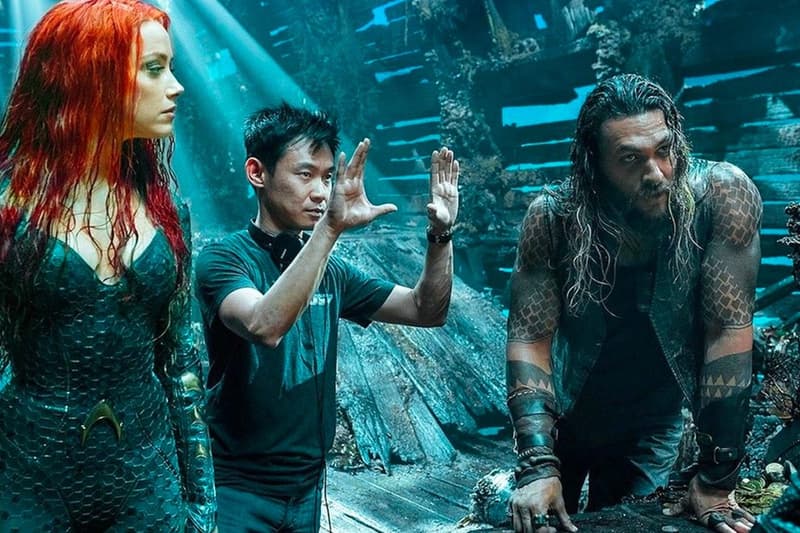 Film & TV
Jason Momoa Is Apparently a Big Reason as to Why Amber Heard Kept Her Role in 'Aquaman 2'
Who do you believe?
Jason Momoa Is Apparently a Big Reason as to Why Amber Heard Kept Her Role in 'Aquaman 2'
Who do you believe?
It's been reported that Amber Heard kept her role in the Aquaman sequel thanks to Jason Momoa and film director James Wan, who were determined she'd stay.
During the defamation trial between Heard and Johnny Depp, President of DC Films, Walter Hamada, testified in a pre-recorded disposition that Heard was almost let go from the film because there was no chemistry between her and Momoa. "The chemistry wasn't there … This one was more difficult because of lack of chemistry between the two," he said. Heard's agent, Jessica Kovacevic, also backed up this claim. However, on Monday, Kathryn Arnold stated that both Momoa and Wan were "committed to her" and "adamant" that she star in the film.
According to Heard, though, Warner Bros. "didn't want to include" in the latest Aquaman film because of her scandalous divorce from Depp. She stated she had to fight to remain in the film. "I fought to keep my job, and the biggest movie opportunity I had to date [with] Justice League with the option to [star in] Aquaman," Heard said on the stand. "I had to fight really hard to stay in Justice League because that was the time of the divorce."
Aquaman and the Lost Kingdom is slated to hit theaters in 2023.
Share this article