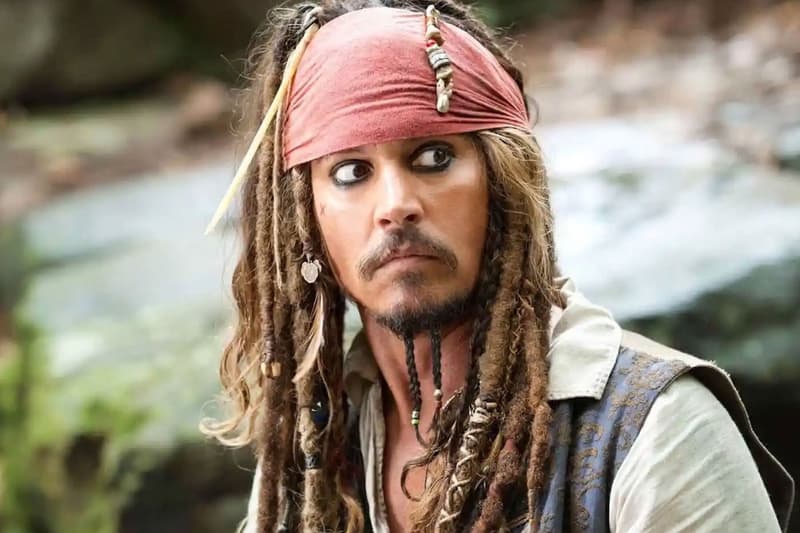 Film & TV
Johnny Depp Is Completely Done With the 'Pirates of the Caribbean' Franchise
"Nothing on this earth" can get him to reprise his role of Jack Sparrow.
Johnny Depp Is Completely Done With the 'Pirates of the Caribbean' Franchise
"Nothing on this earth" can get him to reprise his role of Jack Sparrow.
Amid Johnny Depp and Amber Heard's defamation trial, the Pirates of Caribbean star has revealed he will never return to the franchise.
Disney dropped the actor from the sixth installment days after his ex-wife's op-ed was published in 2018. However, even if Disney were to change its mind and want Depp back, he's set on not returning.
"If Disney came to you with $300 million (USD) and a million alpacas, nothing on this earth would get you to go back and work with Disney on a Pirates of the Caribbean film? Correct?" Heard's attorney Ben Rottenborn asked Depp, who confirmed he no longer wants to reprise his role of Captain Jack Sparrow. "That is true, Mr. Rottenborn," Depp responded.
When Rottenborn asked about a Daily Mail article from 2018 that claimed he was "out as Jack Sparrow," Depp admitted that although he was "not aware," it "doesn't surprise" him. "Two years had gone by of constant worldwide talk about me being this wife beater," he continued. "So I'm sure that Disney was trying to cut ties to be safe. The #MeToo movement was in full swing at that point."
Depp also shared that he believed his career was "done" after Heard made those allegations against him. "Once that happened, I lost then," he said. "No matter the outcome of this trial, I'll carry that for the rest of my days … I'm suing her over defamation and the various falsities that she used to bring my life to an end."
Stay tuned for more news on Depp and Heard's trial.
Share this article