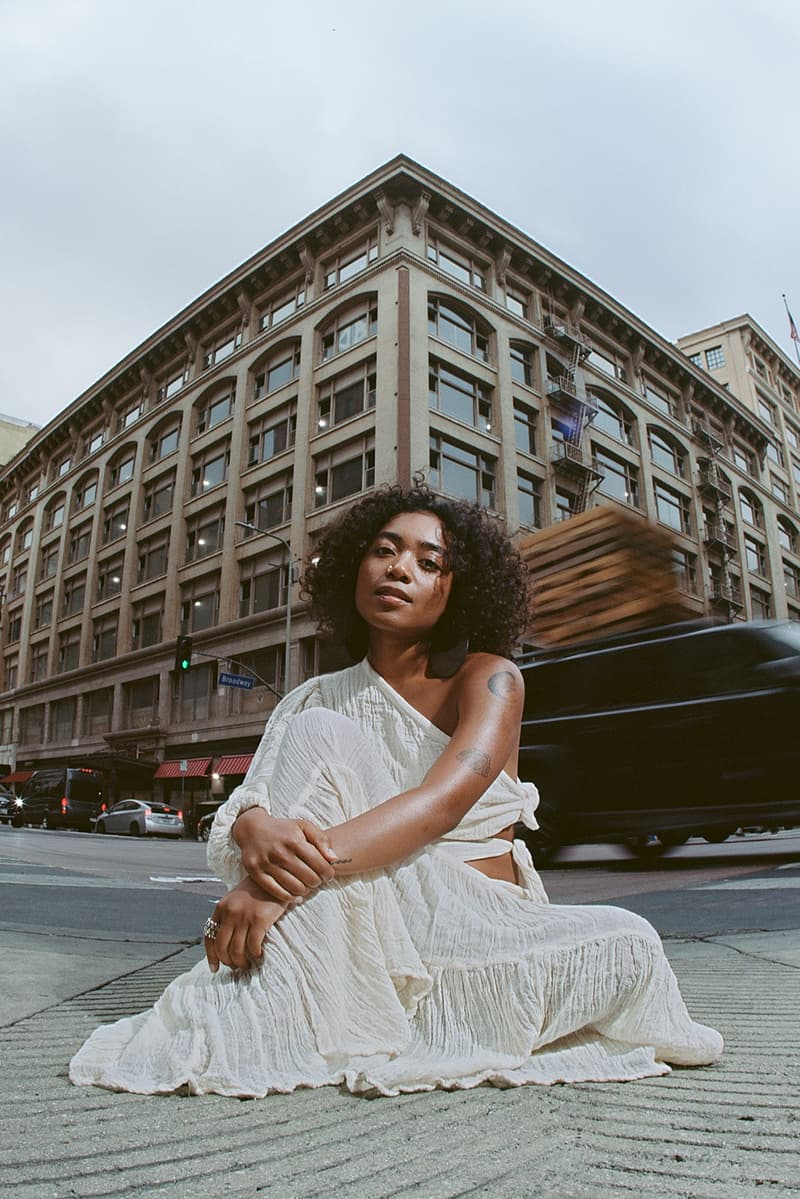 Best Music of May: UMI, Tate McRae, Mahalia and More
Start building a new summer playlist with our top picks of the month.
Music
Best Music of May: UMI, Tate McRae, Mahalia and More
Start building a new summer playlist with our top picks of the month.
Summer is right around the corner and that means it's time to refresh your playlist with a slew of new chart-topping tracks. From Harry Styles' "As It Was" from his latest album Harry's House to Remi Wolf's contagious single "Michael," we've gathered the best music releases from the month of May for you to jam out to. Whether you're looking for something to listen to in the shower or during your commute, our list below has got you covered.
Scroll down to discover which albums and tracks made our list.
Harry Styles – Harry's House
Harry Styles' highly anticipated album, Harry's House, is comprised of 13 tracks, including his chart-topping hit "As It Was" and "Boyfriends," which he performed for the first time at Coachella 2022. On creating the record, the artist explained to Zane Lowe on Apple Music 1 that this project is more electronic. "It's also so much more intimate to me. And so much more intimately made," he said. "This is my favorite album at the moment, and I love it so much."
Remi Wolf – "Michael"
"Michael," the lead single of Remi Wolf's debut album, Juno, is a ballad that serves as a change of pace to Wolf's vibrant personality and spotlights her artistry's potential. "When I was writing 'Michael,' I was just free-styling and letting words fall out. The meaning has come to me now after a couple of months," Wolf shared. "The song paints a picture of a manic and obsessed woman who craves the high she gets from Michael's attention and is willing to delve deep into a masochistic toxic pit to get it."
Gareth T. – to be honest
Hong Kong-based R&B artist Gareth T. dropped his debut album titled to be honest via Warner Music Hong Kong. The nine-track LP is described as an "authentic autobiography of the last two years of his life, from meeting and being in a relationship with the current girlfriend moon tang, to signing to a major label, to his relationship with his family and friends."
Yumi Nu – Hajime
Alt-R&B songstress Yumi Nu's debut EP Hajime is comprised of six tracks that represent the artist's self-actualization of deconstructing the confines of race, body image, religion and more. "Hajime in Japanese means 'the beginning.' I thought it was a fitting word to title my EP that because it's my debut project as Yumi Nu," she expressed in a press release. "I've grown so much as a songwriter and artist since the beginning and this project simultaneously feels like the start for me, while also an accumulation of everything I've learned and who I've become."
spill tab – "Splinter"
French-Korean-American singer spill tab's new track, "Splinter," is filled with paired-back vocals and lush harmonies. According to the artist, the alt-pop song is inspired by early '00s rom-com end credits. "I made 'Splinter' with my friends Wyatt and Austin, who absolutely smashed it. It's a bit depressing lyrically but I love having those visuals layered over the crunchy drums and guitars."
Tate McRae – i used to think i could fly
Tate McRae is getting ready for her U.K./Irish tour on June 12 and fans can expect to witness the artist perform her new hits from her debut album, i used to think i could fly. "she's all i wanna be" and "chaotic" in particular are climbing the U.K. Singles Top 40 Chart along with her previous "feel like shit."
Mahalia – Letter To Ur Ex
Mahalia is finally back with new music. Her latest EP, Letter To Ur Ex, includes five tracks that pay tribute to all types of exes. "Whether that be an ex-partner. An ex of a new partner. An ex version of oneself. It is an EP of letters dedicated to all the different people and different stages of my life during these last two years. Real stories and real diary entries," Mahalia said.
Ylona Garcia – "Vibin"
Following her hit single "Entertain Me," Filipino-Australian singer, songwriter and multi-instrumentalist Ylona Garcia has returned with new material via PARADISE RISING/88rising Music. Showcasing her vulnerable side, "Vibin" captures Garcia's artistic side and where she plans to go sonically. The single also touches upon meeting someone new and going with the flow.
UMI – Forest in the City
Prior to the release of Forest in the City, UMI set her intention to infuse her love and spirit into her work to inspire her fans. Marking this her first full-length effort, the album took four years to complete, with UMI in charge of songwriting, production and creative direction alongside her trusted collaborators. ​
Ed Sheeran – "One Life"
First heard on 2019 rom-com Yesterday, Ed Sheeran's "One Life" is finally available on all streaming platforms. A perfect tune to serenade your loved one, the track showcases the artist's roots and highlights his signature raspy yet soothing vocals.
---
Share this article