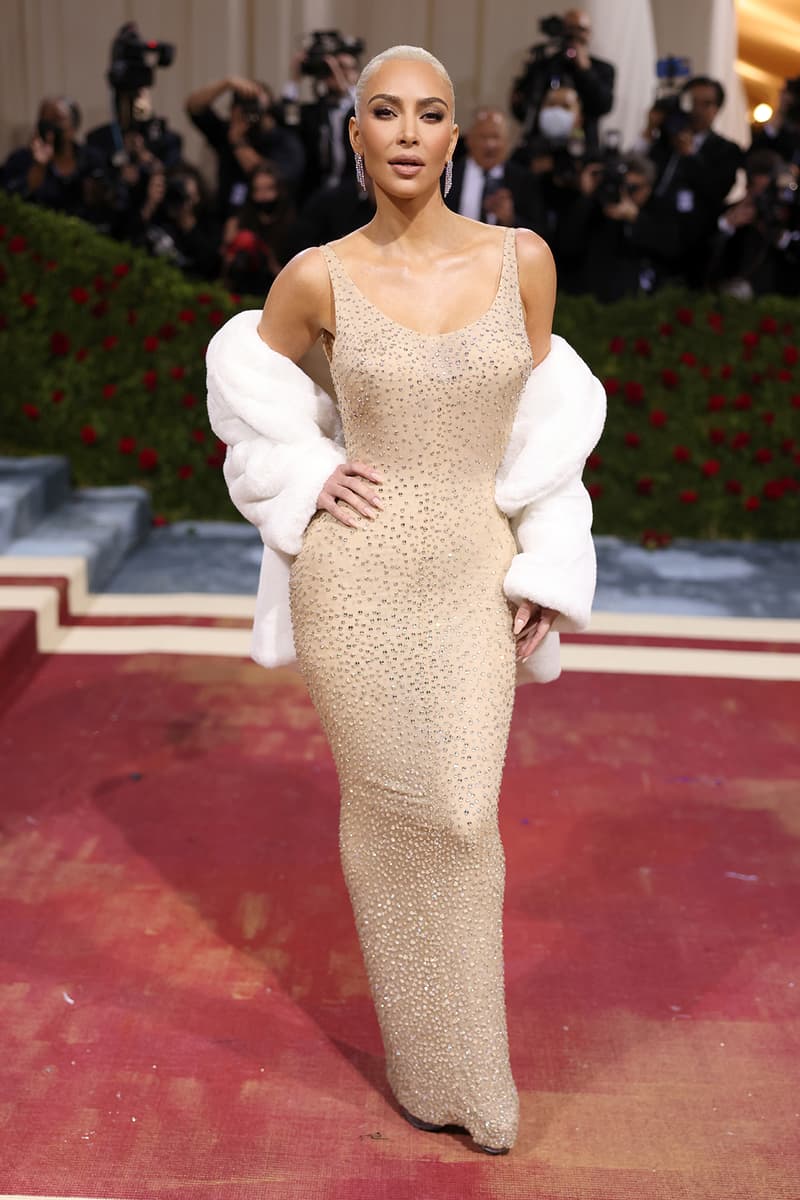 1 of 3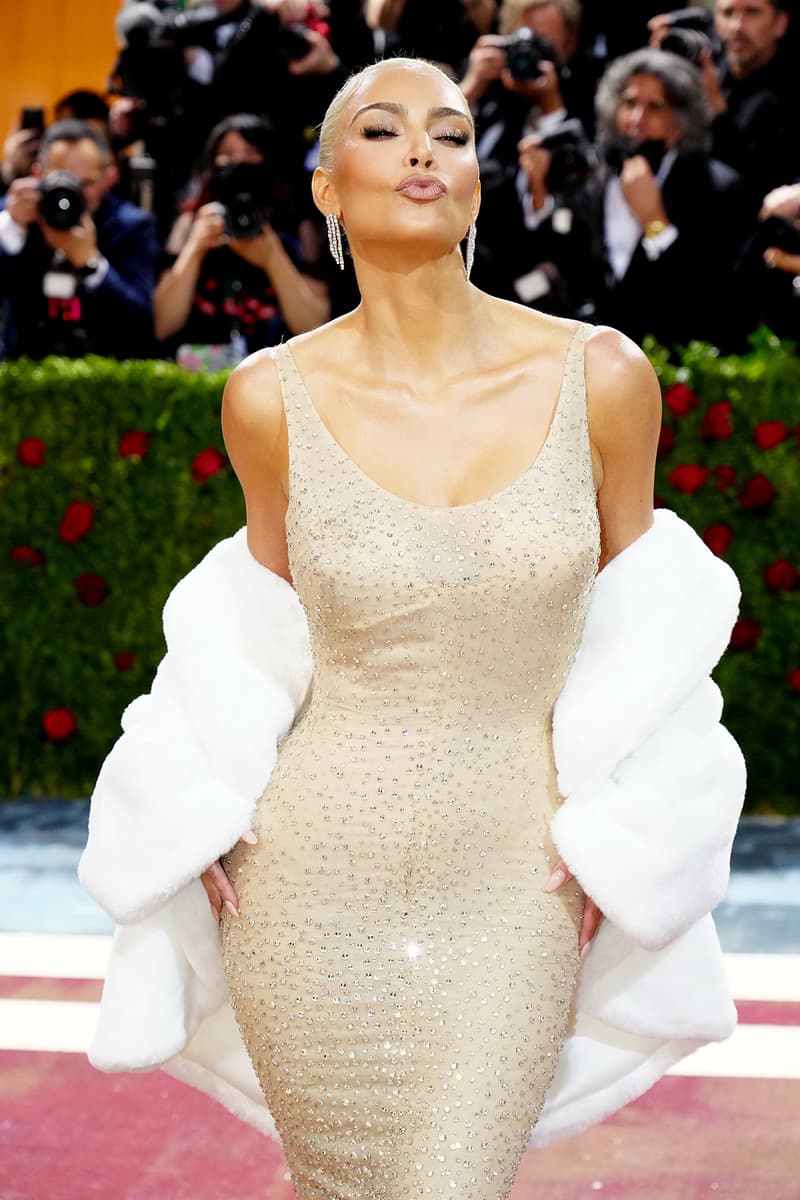 2 of 3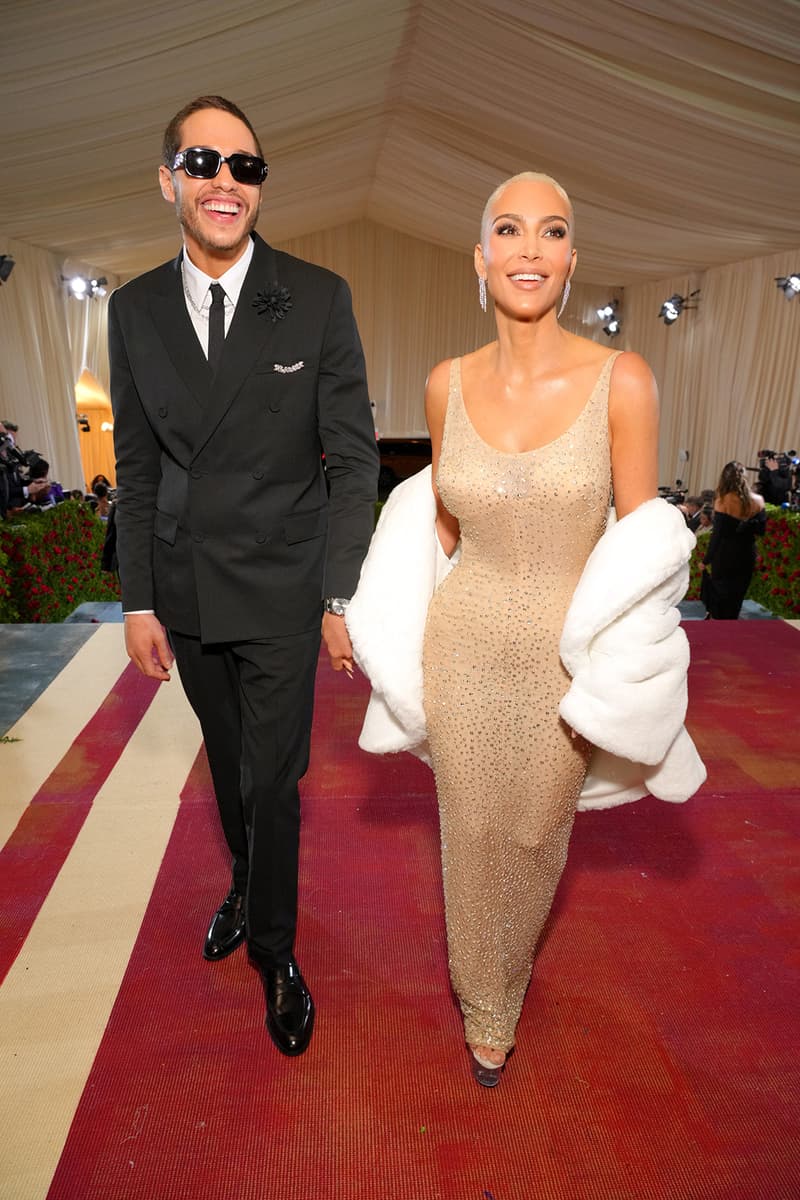 3 of 3
Fashion
Kim Kardashian Attends 2022 Met Gala in Iconic Marilyn Monroe Dress
The reality star had the piece shipped on a private plane from Florida for her fitting.
Kim Kardashian Attends 2022 Met Gala in Iconic Marilyn Monroe Dress
The reality star had the piece shipped on a private plane from Florida for her fitting.
All five Kardashian-Jenner sisters made an appearance at the 2022 Met Gala on May 2. However, there was one member of the family whose outfit stood out among the rest.
Kim Kardashian stepped onto the red carpet in Marilyn Monroe's original 60-year-old dress by Jean Louis, which the late actor wore in 1962 while she sang "Happy Birthday Mr. President" to John F. Kennedy. Speaking to Vogue, Kardashian shared that she had to shed 16 pounds in three weeks in order for her to fit into the silhouette. "It was such a challenge," she said. "It was like a role. I was determined to fit."
The SKIMS founder revealed that she shipped the dress on a private plane from Ripley's Believe It Or Not Museum in Orlando, Florida. "The dress was transported by guards and I had to wear gloves to try it on," Kardashian explained. "I always thought she was extremely curvy. I imagined I might be smaller in some places where she was bigger and bigger in places where she was smaller. So when it didn't fit me I wanted to cry because it can't be altered at all."
After discovering that the only way to wear the dress was to lose weight, Kardashian had to follow a strict routine. "I would wear a sauna suit twice a day, run on the treadmill, completely cut out all sugar and all carbs, and just eat the cleanest veggies and protein," she said. "I didn't starve myself, but I was so strict."
The reality star completed her look with blonde hair and a white shawl. Meanwhile, her boyfriend Pete Davidson donned a Dior suit, sunglasses and black dress shoes.
Take a closer look at Kardashian's Marilyn Monroe-inspired ensemble above. In case you missed it, here are the best-dressed stars from the 2022 Met Gala.
Share this article