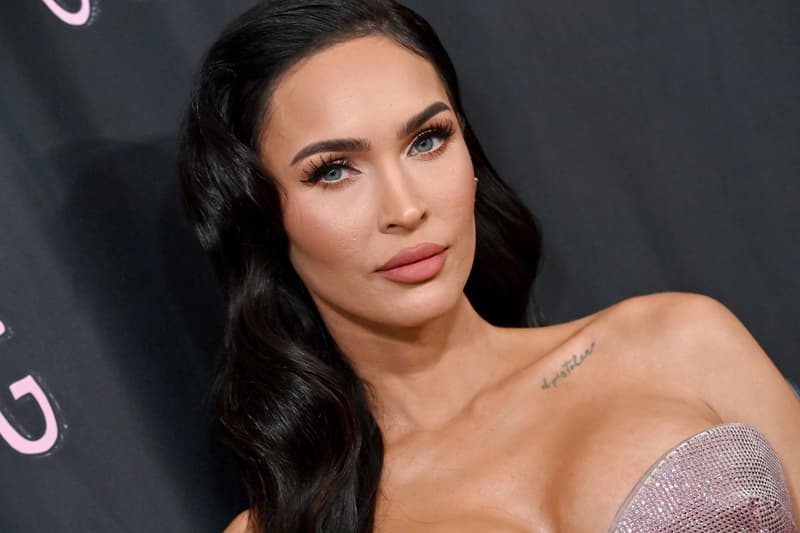 Megan Fox Reveals the Reason Why She Doesn't Like To Wear Her Hair Up
She's one of us.
Megan Fox is sort of like the rest of us. The Jennifer's Body star revealed why she's not a fan of updos, and the reason makes her easy to relate to.
Fox took to Instagram recently to share a few photos in which she's wearing a see-through baby blue ensemble accessorized with matching heels and a bun. "This look was from a couple of weeks ago when I was doing Good Mourning press," she captioned the post. "I never wear my hair up because my head is the size of a tiny edamame bean but this happened and we're all okay. Baby steps."
This isn't the first time Fox publicly talks about her insecurities. For her joint British GQ interview with Machine Gun Kelly in October 2021, Fox revealed she sometimes struggles with her body image.
"I have body dysmorphia. I have a lot of deep insecurities," the actor said. "We may look at somebody and think, 'That person's so beautiful. Their life must be so easy.' They most likely don't feel that way about themselves."
Additionally, Fox has opened up about feeling uncomfortable with how the world perceives her. "I had always known that I was smart, so it was weird to have that one thing taken away from me now that I'm famous," Fox previously told CR Fashion Book. "When I was growing up, being smart was the only thing that I felt was a strong suit for me. I never resonated with being pretty or being popular, I was none of those things."
She continued, "All of these other reasons that people recognize me, all of which I don't resonate with or believe, and then to have the one thing that I do believe about myself be taken away, has been very challenging."
Check out Fox rocking her hair up in the photos below.
View this post on Instagram
---
Share this article