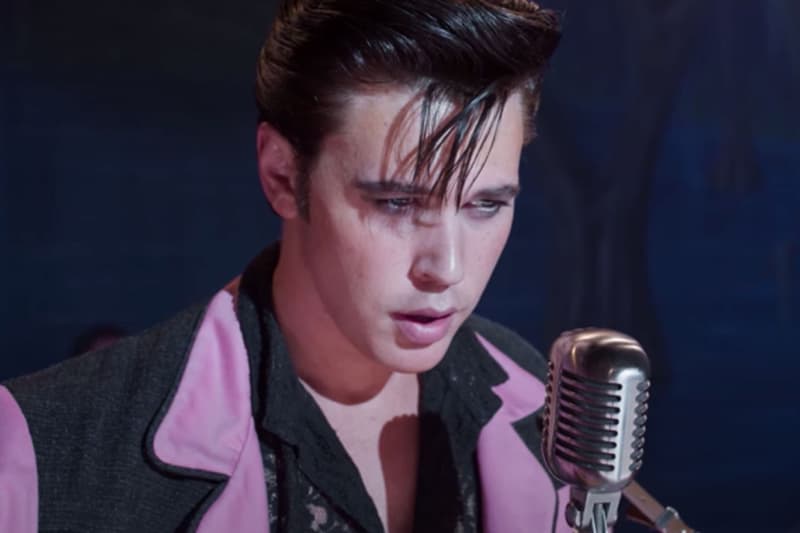 Film & TV
'Elvis' Director Baz Luhrmann Comments on Austin Butler's Voice Change Since Filming the Movie
The actor sounds completely different before and after filming the biopic.
'Elvis' Director Baz Luhrmann Comments on Austin Butler's Voice Change Since Filming the Movie
The actor sounds completely different before and after filming the biopic.
If you're an Austin Butler fan, then you may have noticed the change his voice has gone through before and after filming Elvis. Baz Luhrmann, who directed the biopic about Elvis Presley, portrayed by Butler, defended the actor, claiming his voice change is expected after deeply studying and imitating the late icon for over two years.
"Now, look, you also can't work on lowering your voice, a tone, for two, nearly three, years. It sticks with you," Lurhman told The Wrap. "My voice, when I started directing, there was a video of me, a career video went up and I went, 'Hi, my name's Baz Luhrmann, I'm the director of Strictly Ballroom. Like that's how I spoke back then. I mean three years is nearly how long you spent in high school. So yeah, his voice is like that. I think he's going to have to do some other role that is as completely absorbing for him to recalibrate. But I mean the Austin Butler, I think, that was in the Disney shows doesn't exist anymore. He's gone through so much in life."
Butler has gotten some backlash over his voice change with some fans claiming the way he sounds now isn't authentic. However, he revealed that certain things "can trigger it," such as seeing Elvis' name or being reminded of him in someway. "That was the voice I spoke in for two years. It was so habitual," Butler told Yahoo! Australia earlier this month. "You get done and you kinda don't remember what your natural voice is."
Butler didn't just just talk like Presley for the film, he also sang like him. "Austin sings all of the young Elvis in the movie," Luhrmann confirmed in an Instagram video of Butler jamming out.
Fortunately, Butler's new deep tone has paid off because he's received rave reviews for his portrayal of the King of Rock 'n' Roll.
Check out Butler singing like Presley below and catch him in Elvis, currently in theaters.
View this post on Instagram
---
Share this article