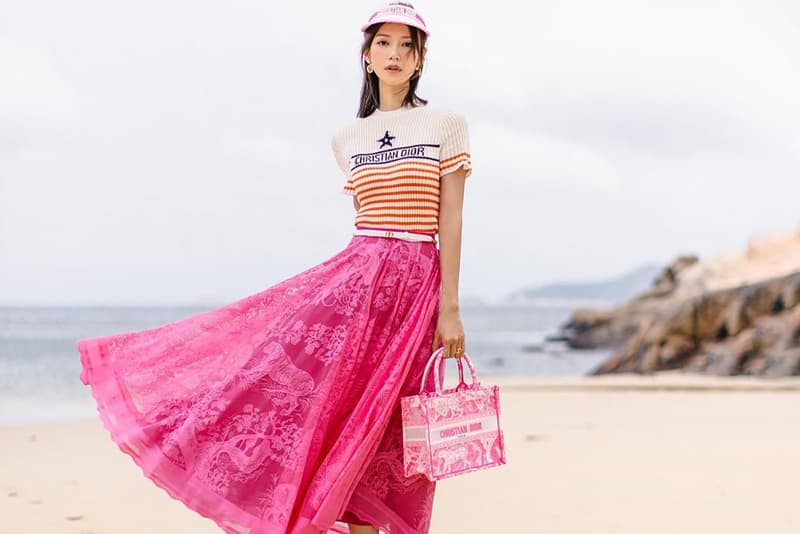 Fashion
Dior Sets Sails for Spain for Cruise 2023 Show
The brand finds inspiration in the city of Seville.
Dior Sets Sails for Spain for Cruise 2023 Show
The brand finds inspiration in the city of Seville.
Luxury brand Dior presents its Cruise 2023 collection on June 16, taking us through the city of Seville, Spain for its latest capsule of garments.
Motivated by the work of Valencian plastic artist Maria Angeles Vila Tortosa, the newest offering from the fashion house merges the city's rich history with its designs, promising a show filled with high-octane music and provocative art. Tortosa calls designer Maria Grazia Chiuri's method "a powerful cocktail," as she takes in the "local traditions wherever she goes" to deliver an unforgettable display.
Inspired by the bold and revolutionary spirit of flamenco dancer Carmen Amaya, Chiuri and Tortosa's artistic collaboration resulted in an intervention of urban art with the traditional high-brow fashion show. One of the first women to popularize dancing in pants, Amaya's legacy serves as the backdrop for Dior's newest collection, reminding the audience of the matriarchy's fortitude.
The Dior Cruise 2023 collection will available to watch through a live stream at 4:15 EST below.
Share this article