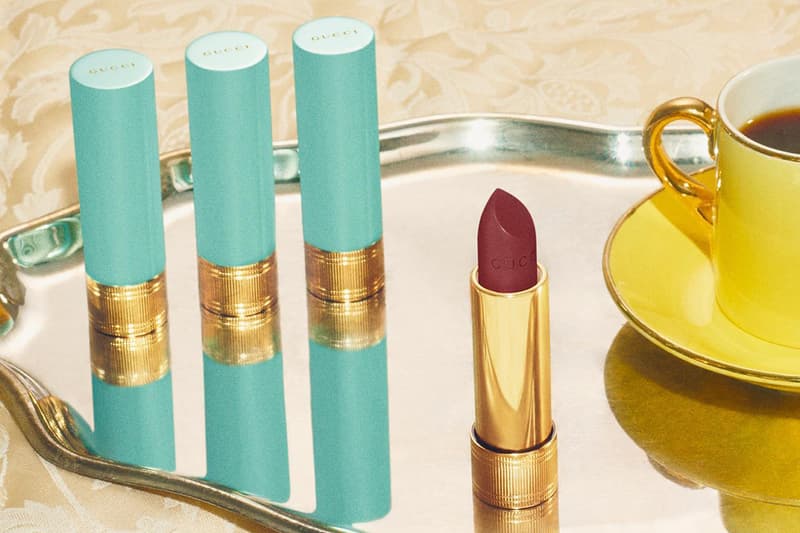 I Splurged on Gucci Beauty's $42 USD Lip Balm – Here's Why It's Worth It
Treat yourself.
Once in a while, I treat myself to a few luxury beauty products to see if their quality lives up to the hype. A long-time user and fan of Gucci Beauty, I decided to test out the brand's lip balm — also known as the Baume à Lèvres — for my no makeup-makeup days.
Just to provide a bit of a backstory for those wondering why I'm raving about a lip balm, I have an unhealthy habit of peeling my lips when I'm either stressed or bored. No matter how many times I try to remind myself to not peel the skin off of my lips, I just can't seem to stop. As a result, I'm always in need of a good lip balm and I stay away from liquid matte lipsticks.
Since using Gucci Beauty's lip balm, I've noticed that my lips have been peeling less, despite my bad habit. It also makes a great base for my lipsticks when I do decide to go full glam.
Read on to learn more about why this $42 USD lip balm is worth investing in.
WHAT IS IT: Gucci Beauty Baume à Lèvres Lip Balm in "1 Joslyn Clair"
WHY IT'S WORTH THE HYPE: The lip balm's shades — clear "1 Joslyn Clair," mauve "5 Ester Rosewood," coral pink "2 No More Orchids," red-pink "3 René Pink" and plum "4 Penelope Plum" — are inspired by iconic Hollywood movies and characters from the gilded era. I opted for "1 Joslyn Clair" just so that I could also layer and blend it to create new colors with other lippies in my collection. However, I typically use it on its own on a daily basis.
Upon application, my lips are instantly hydrated and are left with a natural-looking glow. The transparent formula enhances the natural smoothness and texture of my lips and provides a soft, comfortable feel throughout the day. What I especially love about this balm is the packaging. The product arrives in a luxe tube dressed in a bright turquoise hue — reminiscent of Tiffany blue. The balm itself is encased in a gold-toned applicator, resulting in a vintage-inspired design.
Overall, if you suffer from chapped lips like me and want to splurge on a quality lip balm, try the Baume à Lèvres yourself and witness the magic happen in a matter of weeks.
WHERE YOU CAN FIND IT: Priced at $42 USD, you can purchase the Baume à Lèvres Lip Balm via Gucci Beauty's website.
Share this article