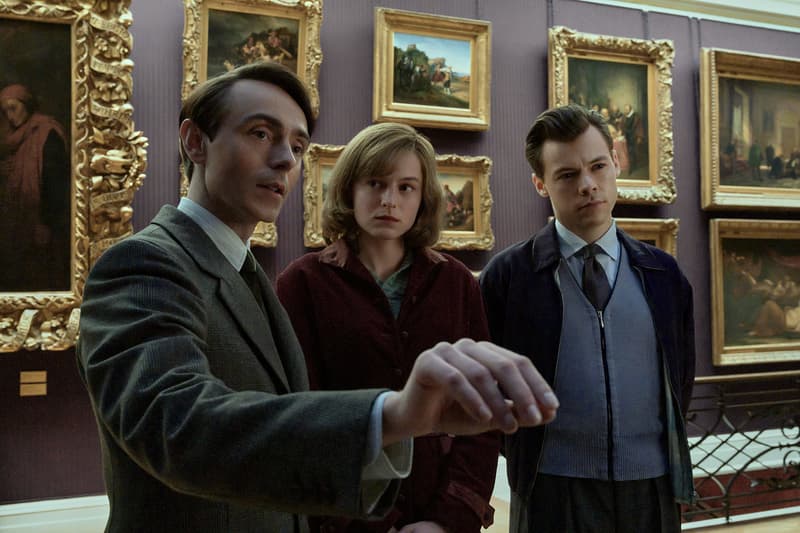 Film & TV
Harry Styles' 'The Policeman' Has an Official Premiere Date
Take a first look at the upcoming film here.
Harry Styles' 'The Policeman' Has an Official Premiere Date
Take a first look at the upcoming film here.
Amazon Prime Video has finally announced the release date of its highly-anticipated gay drama, My Policeman, starring Harry Styles.
The film is based on Bethan Roberts' novel of the same name, which takes place in Brighton in the '50s. The plot centers on a police officer named Tom Burgess (Styles) who makes a connection with schoolteacher Marion Taylor (Emma Corrin). However, after Tom encounters museum curator Patrick Hazlewood (David Dawson), he becomes torn between both love interests.
"We thought it would be wonderful to do a film like this and at least have some people in it who could speak to an experience that was authentic for themselves," director Michael Grandage told Vanity Fair. "The whole point of Tom is that he is a character who is confused. It's made more problematic by the fact that he's a policeman, and he's in a career that is about upholding the law. And the law in the country at the time is about everything he feels — the complexity of it is something that whoever was going to play younger Tom and older Tom needed to somehow understand and absorb," Grandage added.
My Policeman will premiere in the U.S. and U.K. first on October 21, and will be available to stream on Prime Video worldwide on November 4.
View this post on Instagram
---
Share this article