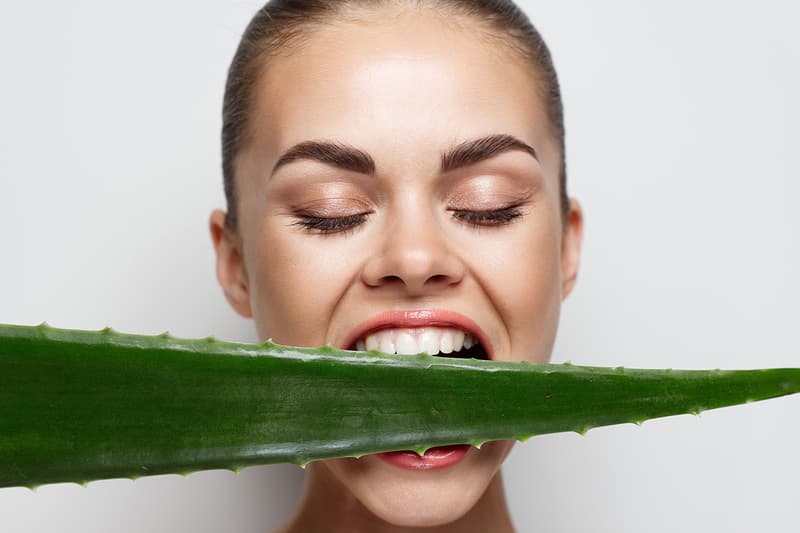 Beauty
Sunburnt? TikTok Has the Cure for Instant Relief: a Personal Aloe Vera Plant
But please don't forget to wear your SPF.
Sunburnt? TikTok Has the Cure for Instant Relief: a Personal Aloe Vera Plant
But please don't forget to wear your SPF.
Summer is in full effect, so skin conditions from sun exposure are bound to become a regular thing. We know that wearing sunscreen may not always be at the top of your mind, and should you find yourself victim to inevitable sunburns, TikTok has a sound advice for you: Buy yourself an Aloe vera plant.
With the hashtag #aloevera amassing over two billion views on the platform, the plant that has been used since the early days in North Africa is enjoying a well-earned viral moment as BeautyTokers are exclaiming that this will be the cure and the relief to your sunburns. Aloe has been used as a medicinal treatment for thousands of years and can be applied topically or orally, all contingent on the results you need.
Typically, you'd want to use any gel-based products as they're essential for moisturizing and can act as an aide for any injury or lesion. Many use the gel from a fresh aloe plant directly from the fridge to serve as a serum or hydrating mask. As it pertains to skin and sun care, the golden rule overall before you rely on using this plant is to make sure you're taking the necessary steps to protect yourself as taking preventative measures is always better than finding a cure.
If you find yourself needing a guide on how to use the plant for your skincare needs, catch a few videos below.
---
Share this article