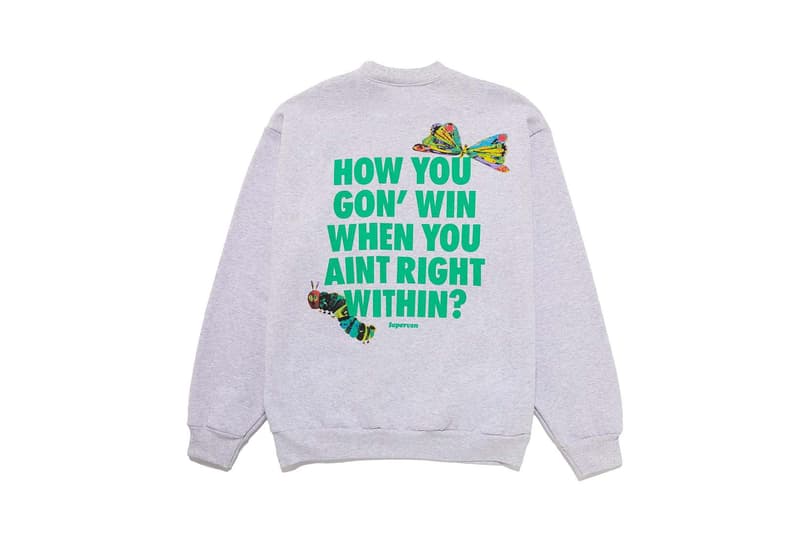 1 of 2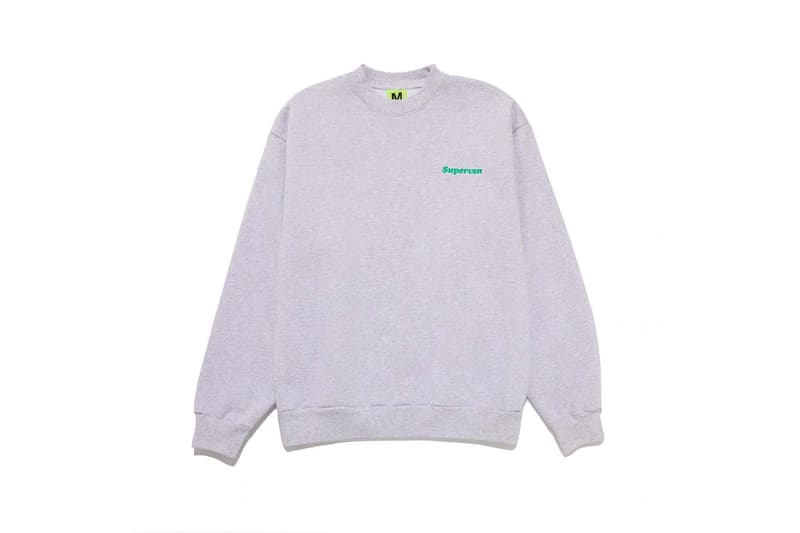 2 of 2
Add to Cart: Supervsn Studios "How You Gon Win" Crewneck
"…uh uh, come again."
Los Angeles-based brand Supervsn Studios has the unique ability of delivering thought-provoking messages through product in a way that truly resonates. From its Black Panther camp shirt to its array of Apple-inspired "Thinking Different" apparel, the vision — pun intended — is one to evoke thought, community and creativity.
For its latest drop, Supervsn Studios references an iconic line from Lauryn Hill's "Doo Wop (That Thing)" where she asks, "How you gon' win when you ain't right within? Uh uh, come again."
The quote lands on the reverse of a now sold-out tee and a heather gray crewneck sweatshirt. Additional caterpillar and butterfly graphics inspired by Eric Carle's The Very Hungry Caterpillar land on the back, underscoring the message of transformation.
Shop the "How You Gon Win" crewneck via Supervsn Studios for $148 USD.
---
Share this article