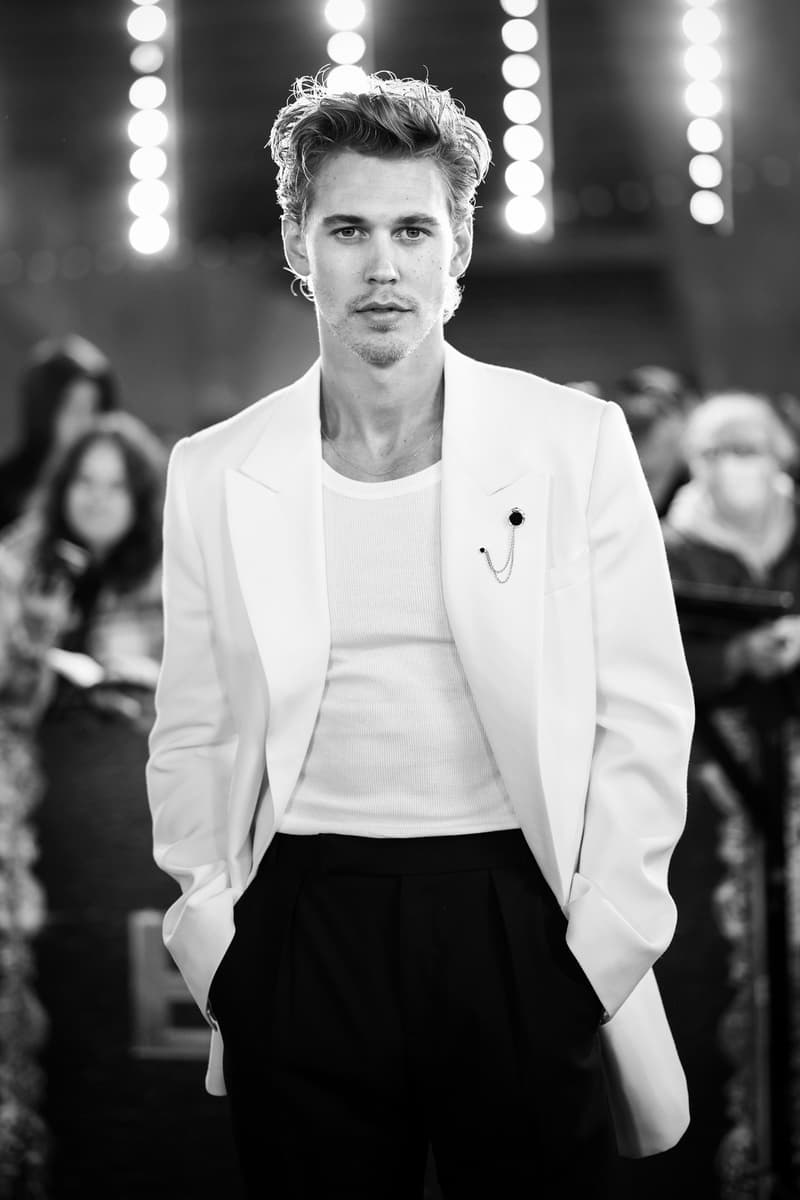 5 Things You Didn't Know About Hollywood's Latest Breakout Star Austin Butler
From his humble beginnings on Nickelodeon to starring in 'Elvis.'
Entertainment
5 Things You Didn't Know About Hollywood's Latest Breakout Star Austin Butler
From his humble beginnings on Nickelodeon to starring in 'Elvis.'
Austin Butler has become one of Hollywood's most talked-about actors of 2022. The 30-year-old is starring in Warner Bros. Pictures' Elvis, playing Elvis Presley, which has garnered a lot of positive attention since its theater premiere on June 24. Butler is taking the world by storm, especially considering his portrayal of the King of Rock 'n' Roll is his breakout role. As a result, his fandom drastically grew overnight. Keep scrolling to learn more about Butler.
1. What is Butler's birthplace, zodiac sign and height?
Butler was born and raised in California. His birthday is August 17, which makes his sun sign Leo. He is 6 feet tall (just like Presley), according to IMDb.
2. What has he previously acted in?
Butler has made several appearances on both Nickelodeon and the Disney Channel. He was cast on Zoey 101 on two different occasions; he first guest-starred as a character named Danifer. Then, he played James Garrett, who was Logan (Matthew Underwood) and Michael (Christopher Massey)'s roommate. Butler also made guest appearances on Ned's Declassified School Survival Guide, iCarly, Wizards of Waverly Place and Hannah Montana. Other more adult roles include Switched at Birth, The Bling Ring, The Carrie Diaries, The Shannara Chronicles and Once Upon a Time in… Hollywood.
3. How did he get started in acting?
It all started thanks to his stepbrother, who was scouted at the Orange County Fair. Butler accompanied him to the audition. Then, he was spontaneously asked if he also wanted to try out for the part. "I don't know what came over me that day 'cause I was so shy but I said 'yeah' and then it turned out it was a background talent agent," Butler said during a recent interview on The Kelly Clarkson Show. "So it got you into doing extra work on Nickelodeon shows and stuff. And that's what got me into it."
4. Does he sing in Elvis?
Butler does indeed sing in the film, which depicts Presley's career over the course of 20 years. However, Butler only sings as young Elvis because the original recordings weren't of great quality so they couldn't be used. For older Elvis, Butler and Presley's voices were blended. To listen to Butler sing, check out the Elvis soundtrack, available on all streaming platforms. Butler sings "Baby, Let's Play House," "Hound Dog," "Trouble" and part of "Vegas Rehearsal / That's All Right."
5. Why did Butler's voice recently change?
Elvis took longer than expected to make because the COVID-19 pandemic slowed down filming, which means Butler was actively using the extra time to practice his singing and talking to best mimic the late singer. After over 2 years of speaking like him (he was cast for the role in 2019), the deeper tone of voice has become his new norm. "I keep asking people, 'Is this my voice?' Because this feels like my real voice," he told Entertainment Tonight. "When you live with something for two years and you do nothing else, you can't help that it becomes a fiber of your being."
Elvis is currently playing in theaters.
Share this article