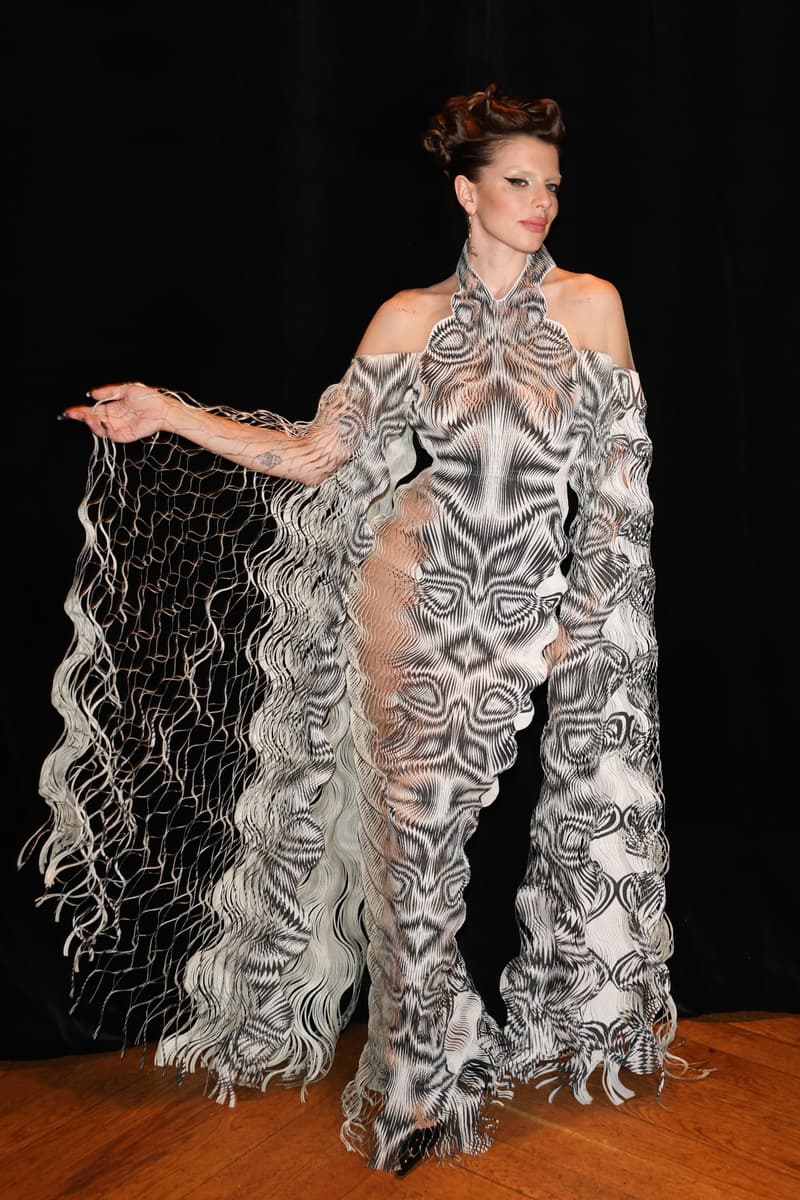 1 of 2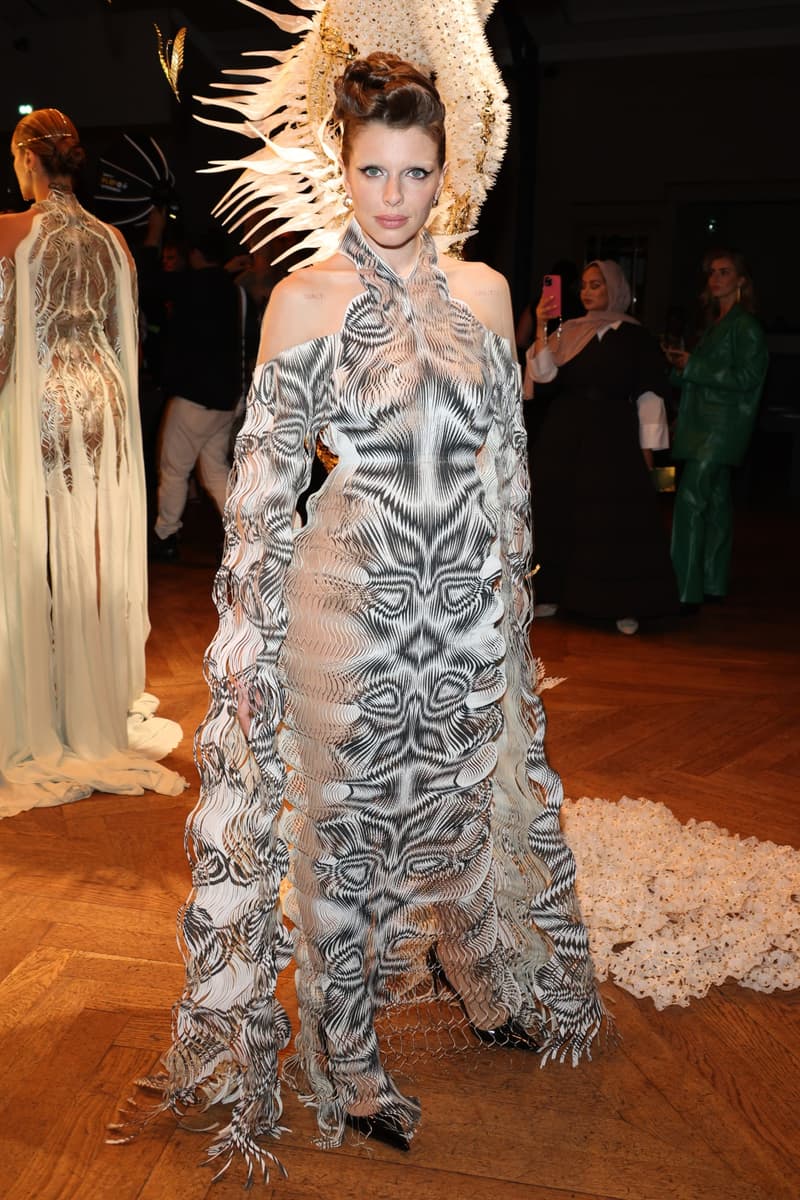 2 of 2
Fashion
Julia Fox Returns to Paris in a Bold, Trippy Dress for Couture Week
She accessorized the look with bleached eyebrows.
Julia Fox Returns to Paris in a Bold, Trippy Dress for Couture Week
She accessorized the look with bleached eyebrows.
You can always expect Julia Fox to rock a one-of-a-kind look, and she did just that at the Iris van Herpen Haute Couture Fall/Winter 2022 show in Paris for Fashion Week.
The Uncut Gems star rocked a trippy gown by the designer that featured pleats that gave off an optical illusion. To complete the quirky look, Fox sported a pompadour-like updo and bleached eyebrows.
Besides her sense of style, Fox is known for her blunt honesty. In June, she took to social media to reveal she specifically stepped out in hopes that paparazzi would capture photos of her. "Decided to walk to increase the chances of being papped cuz the world needs this look," she wrote on an Instagram Story at the time. "You're welcome."
She later explained her strategy. "Well, I mean, you pick and choose," she told PEOPLE. "Sometimes the paparazzi get me, and I look like s–t, you know? If they're gonna get me, I might as well make the best of it. I feel like I'm doing a service. I'm providing a service … a visual service."
All her looks are a visual service, to be honest. Check out photos of her trippy gown from Couture Week above.
Share this article