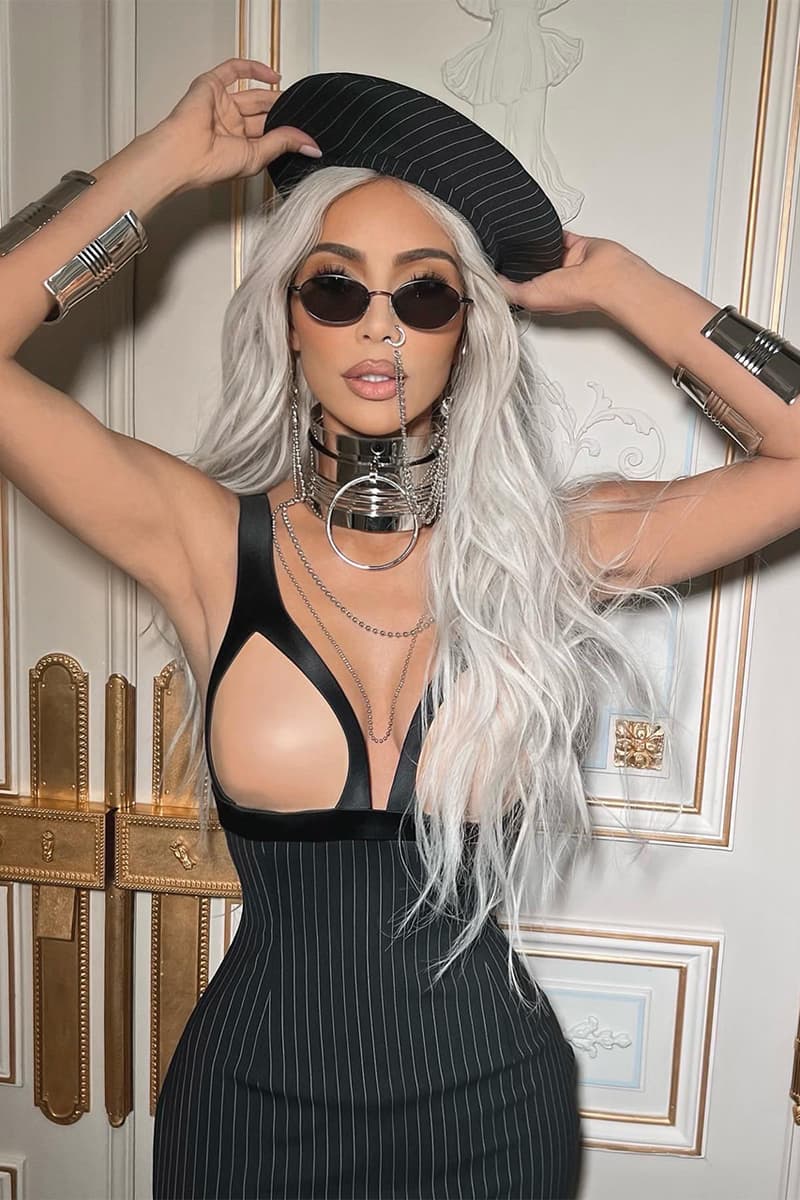 Is Kim Kardashian's Nose Ring Cultural Appropriation?
How far can haute couture go?
Kim Kardashian and North West dominated style-wise at this year's Paris Haute Couture Week. Social media's favorite look from the mother-daughter duo took center stage at the Jean Paul Gaultier show, where they opted for coordinated pinstripe ensembles and matching nose rings chains. The style of the SKIMS founder's nose ring, which closely resembles a popular accessory in India, begs the question — is this cultural appropriation?
Nose rings, specifically the nath, which includes the chain, bear significant cultural meaning as they are connected to symbols of fertility and marriage. The ancient Ayurvedic text, Sushruta Samhita attributes numerous health benefits to nose piercings, while several Indian families have adopted the act as a religious tradition to honor the goddess of marriage Parvati.
It's unlikely, and unnecessary, that Kardashian's nose ring carries any meaning. What may push this towards cultural appropriation is its context. For years, our society has demanded that both people of color and immigrants assimilate to a standard Anglo-Saxon way of dressing, ostracizing other cultures' garments. Desi women go to great lengths to reclaim a culture that has been made fun of and bastardized, so to witness a celebrity of non-Indian heritage borrow someone else's custom is problematic. When a person who does not or has not experienced the discrimination a group faces, but is able to use their privilege to make a piece of the group's culture trendy is the moment when cultural appropriation occurs.
While some might say this fashion choice may help to lessen the stigma, in many ways, it is another example of the Kardashians benefiting from culture co-opting.
---
Share this article