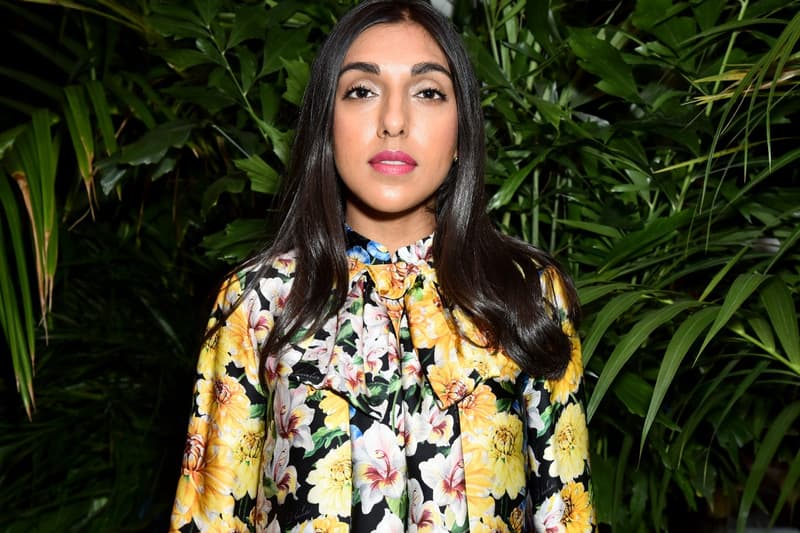 Culture
Rupi Kaur Shares Tips on Writing and Personal Growth in Upcoming Book 'Healing Through Words'
Perfect for writers or anyone looking to self-reflect.
Rupi Kaur Shares Tips on Writing and Personal Growth in Upcoming Book 'Healing Through Words'
Perfect for writers or anyone looking to self-reflect.
If you're a fan of Rupi Kaur's work, then you may find yourself asking how she always finds a way to eloquently express what so many of us have experienced. Luckily, the poet's next book, Healing Through Words, will cover everything from her writing process to advice on how to get to know yourself better and grow.
Kaur, who is best known for her poetry in Milk and Honey, The Sun and Her Flowers and Home Body, took to social media to share a video in which she gives her readers the inside scoop on what to expect from the forthcoming project.
"All of my other books I wrote for me, Healing Through Words I wrote for you," she said in the clip. "You're always asking me about my writing process, how to overcome writer's block, my tools, tips and tricks and within Healing Through Words, I share all of my secrets."
She continued, "With over 65 writing exercises based on the themes of Milk and Honey, I hope to take you all on an endless journey of self-exploration. This book isn't just for writers. It's for everyone looking to reflect, process and grow from personal experiences. It's for anyone who wants to add writing into their practice of self-care."
Healing Through Words is expected to drop on September 27. You can pre-order the book on Kaur's official website.
Check out the video and posts below for more on Healing Through Words.
View this post on Instagram
View this post on Instagram
View this post on Instagram
---
Share this article