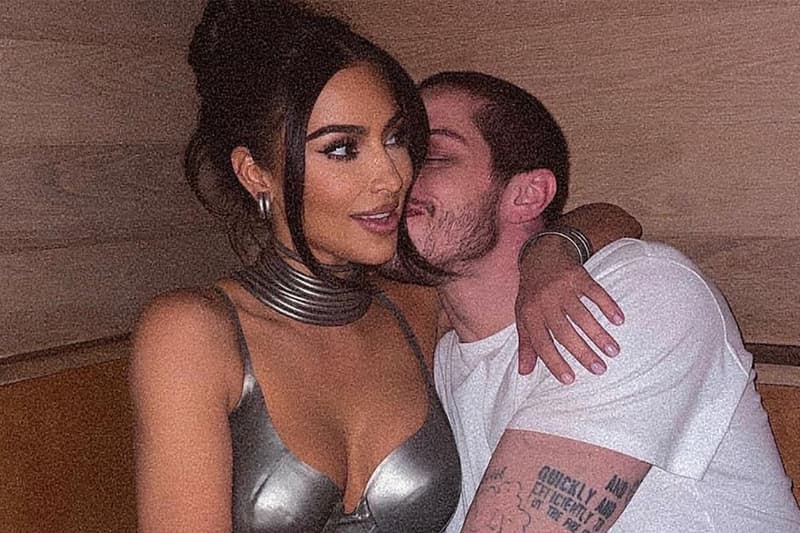 Sex & Dating
Is Dating Younger Men Becoming the New Norm?
Because Tinder is having a cougar moment right now.
Is Dating Younger Men Becoming the New Norm?
Because Tinder is having a cougar moment right now.
Although Kim Kardashian did once have a 72-day marriage, we think it's safe to say we were all surprised when she confirmed her suspected relationship with Pete Davidson, a man 13 years her junior. Among the many reasons why this relationship would confuse people, was the age difference. The relationship reveal sparked the conversation of age gap relationships — but they're not new. In just the past few years we've seen Priyanka Chopra and Nick Jonas tie the knot, as well as Britney Spears and Sam Asghari. With that being said, why are female-led age gap relationships such a huge ordeal?
According to a poll conducted by research company Ipsos, 70 percent of Americans think it's acceptable for a man to date a significantly younger woman. But when asked about older women dating younger men, the percentage drops to 56 percent.
Clearly, people find cougar relationships to be an issue, but a recent study led by Tinder revealed that age is not a defining factor for many singles on their platform. Mentions "of 'seeking a younger man' have increased by 70 percent," shared a representative in a press release. Not only that, but "nearly half of female Tinder members globally have matched with a younger man in the past month."
One possibility for disapproval is that most people do not think of older women as sexual beings who need pleasure. Dating young men as an older woman defies social norms that view men as the dominant, bread-winning counterpart. But as our society evolves, gender roles and norms are becoming outdated, which could normalize cougar relationships.
Dr. Sarah E. Hill, a sex and dating expert for the dating app Cougar Life, has an interesting take on the confusion.
"Research finds that we tend to stigmatize others' dating behavior when it might threaten our own. In this case, young single women might be stigmatizing female-led age gap relationships to try to minimize the competition. They're decreasing the odds that their older counterparts will go after the men they would like to date themselves. Or, if they believe that those who date younger men are only looking for sex, they could see this as threatening their own ability to find an emotionally invested partner or keep their current partner from straying."
The discomfort with this relationship style could also be due to predatory concerns like control and grooming. For example, Pete Davidson openly branding himself with Kardashian's name made people uncomfortable. Another example is an open couple, Andi and Dave, that shared their story with Mel Magazine. Dave is eight years younger than Andi and according to her, "he was immature and had no idea what he wanted in life," until she met him and basically bossed his life up. Within two years of their marriage, he became the CIO of the company he worked at hourly. Andi shared with the publication: "I like younger men because they're trainable… meaning they haven't been ruined by bad sex yet. I like their stamina and desire — they're so anxious to please and so in awe of older women." Stories like these can play on the concerns others have, while for others, this can inspire them to form their own open-minded, yet stable relationships.
Ultimately, how you feel about the topic is subjective but love is love, as long as the relationship is between consensual adults and there's no predatory behavior involved. As Dr. Hill said: "People with 10, 20 or more years between them can experience genuine romantic connections the same way people closer in age can. Just because heterosexual women are expected by society to form relationships with men who are older and more established than they are themselves, this doesn't mean they should – or will. Times have changed and so have women."
---
Share this article