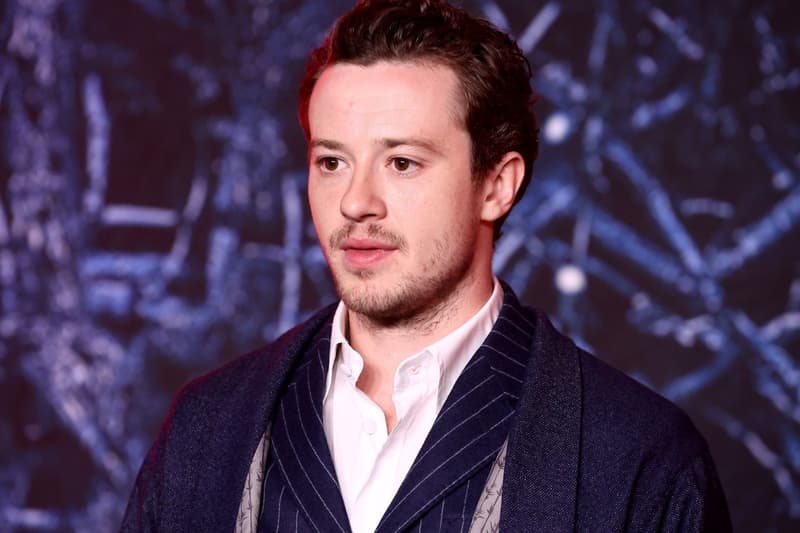 Entertainment
5 Things You Didn't Know About 'Stranger Things' Instant Fan-Favorite Star Joseph Quinn
Fun facts about the actor who brought Eddie Munson to life.
5 Things You Didn't Know About 'Stranger Things' Instant Fan-Favorite Star Joseph Quinn
Fun facts about the actor who brought Eddie Munson to life.
If you've watched Season 4 of Stranger Things, chances are you're now a fan of Joseph Quinn, who portrays the beloved character Eddie Munson. Avid fans of the show can't help but admire the 29-year-old for bringing such a special character to life; Eddie is charismatic, relatable and effortlessly cool. Thanks to the show, viewers got to know Eddie, but if you're curious about the man who plays him, keep scrolling to learn more about Quinn.
What is Quinn's birthplace, zodiac sign and height?
Quinn was born and raised in England. His birthday is May 15, making him a Taurus. He's reportedly 5 feet 10 inches tall.
What has he previously acted in?
Though Quinn is best known for playing Eddie on Stranger Things, he does have previous acting experience, mostly on British TV. Some acting roles include Game of Thrones, Dickensian, Howards End, Catherine the Great, Les Misérables and Strike.
Where did Quinn study acting?
The actor attended London Academy of Music and Dramatic Art, which he graduated from in 2015.
How does he feel about his character Eddie on Stranger Things?
Though Quinn hopes Eddie could somehow return in Season 5, he's content with how his character was portrayed. "I think there's a great beginning, there's a great middle and a great end for the character," Quinn told RadioTimes.com.
He continued, "And as an actor you want characters with those kinds of arcs. So whilst it would have been great to come back for another season and get together with all those lovely people again, I think it was a brilliantly realized ending for a brilliantly written character."
Does Quinn really play the guitar?
Yes, he does. In fact, he learned when he was young. "I was trying to be realistic with kind of what I could do," Quinn told the outlet. "Like I've been playing [guitar] since I was a kid but I'm no virtuoso. So I had most of the song down, but for the solo, we had to fly someone, a black belt metal guitarist, in to help with that. The rest of it? I had a stab at it, yeah."
To catch more of Quinn as Eddie, watch Season 4 of Stranger Things, currently streaming on Netflix.
---
Share this article