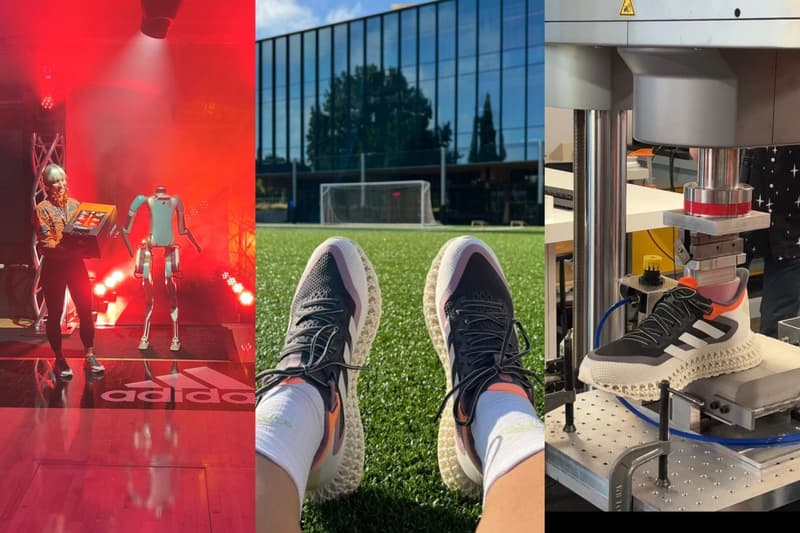 Footwear
I Went to Portland, Oregon to Meet the adidas 4DFWD 2 and Here's What Happened
The 3D printed sneaker gets improvements for its second round.
I Went to Portland, Oregon to Meet the adidas 4DFWD 2 and Here's What Happened
The 3D printed sneaker gets improvements for its second round.
adidas opened its Portland campus to a small group of journalists from around the world to introduce the second iteration of the 4DFWD runner. From campus tours to one-on-one interviews with the creatives behind the silhouette, the immersive experience offered a behind-the-scenes look at how adidas plans to use 3D printing to make the world's best running sneakers and lifestyle silhouettes. Follow along for an editor's journey into the latest from Three Stripes.
DAY 1
The three-day event kicked off with a rooftop dinner and drinks where introductions were made and some early gifting took place. Writers from various sneaker and running-centric outlets mingled to talk shop and get some early questions in to reps from the brand.
DAY 2
After a welcome by president of adidas North America Rupert Campbell, MIT physics professor Peko Hosoi kicked off the day with an in-depth description of the 4DFWD's focus — to transform vertical pressure into forward motion.
What started as a handmade sample became the foundation for a partnership with Carbon, a 3D printing company that after numerous rounds of testing was able to create a lattice pattern biased for propulsion. Unlike typical foam soles created with molds, the use of 3D printing allows for precise cushioning based on key areas of the foot, recalibrated for shoe size and the correlated approximate weight. We were given small samples of the midsole to see how the unique pattern was biased toward forward movement, a feature you can actually feel when wearing.
After a cameo from adidas' robot buddy Digit, we were invited into the rarely-seen Innovation Lab to see how the 4DFWD 2 was created and tested before heading off for a full campus tour.
DAY 3
After a warmup on adidas BOOST-infused soccer field, the team put the 4DFWD 2 to the test on the streets of Portland. The shoe itself is a thoughtful improvement on the first 4DFWD released in 2021. Adidas took feedback from wearers, adding more grip underfoot thanks to Continental rubber, bringing breathable Primeknit to the upper, widening the toe box, and adding a redesigned heel counter for stability.
The adidas FDWRD 2 releases September 1 via adidas in two men's and two women's colorways. The running sneaker will carry a $200 USD price tag.
---
Share this article