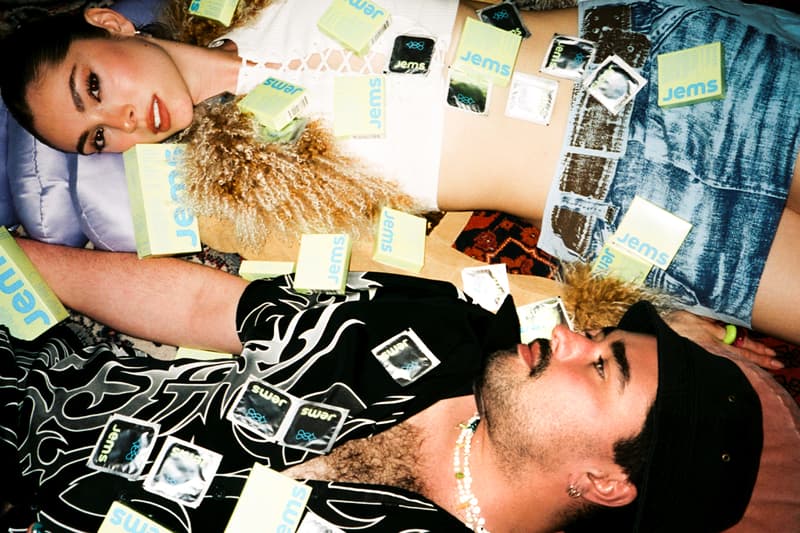 Sex & Dating
Meet Jems, the Natural Condom Sensitive Femmes Are Swearing By
Tune in for more on the company disrupting the toxic condom industry.
Meet Jems, the Natural Condom Sensitive Femmes Are Swearing By
Tune in for more on the company disrupting the toxic condom industry.
Jems, a new condom brand, is addressing an issue the sex industry has gotten away with for far too long.
If you've ever been in a toxic relationship, you know the worst thing about it is the toxicity that trickles into every aspect of your life. The sex industry, historically led by men and toxic masculinity, has its own toxic underbelly. Unfortunately, this has led to a culture of contraception that markets condoms to the alpha male type — cue cringe TikTok's now — and high-risk birth control to femmes. That's where Jems comes in.
Jems is leading a new safe sex movement that people of all identities can resonate with. It's one of the first to ditch heteronormative, exclusive language while also removing toxic products.
But Jems isn't just slapping inclusive language on sh-tty latex condoms. Unlike other condom brands, "Jems are free of potentially harmful ingredients such as parabens, paraffins, talc, benzocaine, nonoxynol-9, glycerine, cetyl alcohol and spermicide." Jems are made of latex and silicone-based lubricant — nothing more.
View this post on Instagram
To further extend its mission, the brand also hosts a platform that discusses sex education to "challenge a toxic industry and outdated notions around sex and sexuality."
Shop Jems condoms on its website and explore the  "Just in Case" Condom Case for pleasure on the go.
---
Share this article