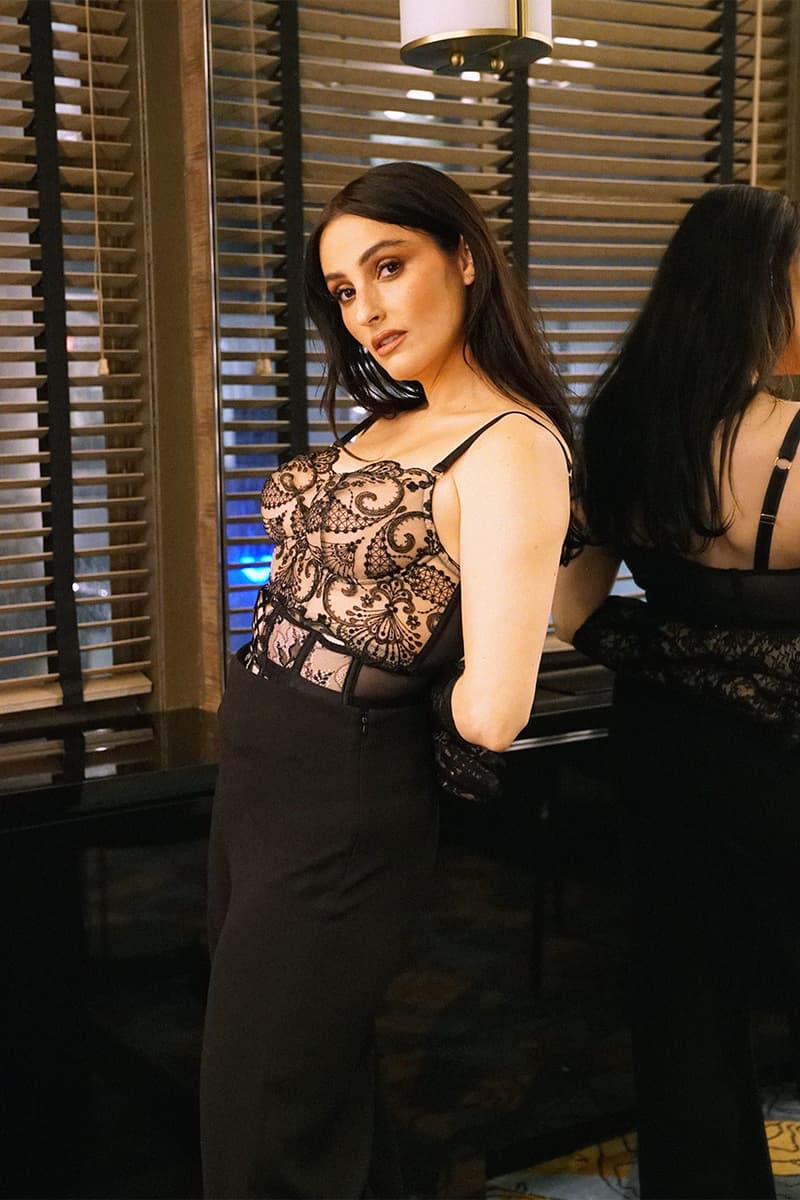 EXCLUSIVE: Banks Discusses Her New Album 'Serpentina' With Hypebae
Your favorite sad girl is back.
Music
EXCLUSIVE: Banks Discusses Her New Album 'Serpentina' With Hypebae
Your favorite sad girl is back.
With the release of her new fourth album, Serpentina, Banks is certainly shedding her skin. The California-born artist returns to the stage with a familiar moody collection of songs, but with a newfound spirit. Recovering from a chronic illness diagnosis and a fractured spine, the electro-pop singer-songwriter channeled her emotions into the evocative 13 track album.
While she may be one of the industry's enigmatic artists, Banks does not skimp on baring her most vulnerable and raw self through her music. Kicking off her latest work with a song inspired by Nina Simone's "Please Don't Let Me Be Misunderstood," the 34-year-old singer completely transforms the classic jazz single into a delightfully disruptive expression of loneliness and isolation. The entire album delivers a heavy dose of infectious beats and lyrics that'll undoubtedly have fans dancing along to moody lyrics either declaring love is dead or confessing the impact of undying bonds. "Holding Back" offers Sunday church-ready choir vocals, showcasing Banks' artistry and pumping listeners up with an absolutely euphoric energy.
One thing is clear and that is Banks is back with a vengeance. Hypebae catches up with the dark indie artist who recently played at Radio City Music Hall for all the details on her creative process and what's next for her.
Continue scrolling to read more.
You played Radio City last week and mentioned that's the biggest venue you've ever headlined at, what was that experience like and what did it mean to you?
It's not so much about the size of the venue. It's more about the weight that the venue holds. Even before I knew anything about the music industry, I knew what Radio City Music Hall was. Seeing my name on the marquee was really emotional for me. It felt like a really big moment for me in my career and I'm just really grateful and proud.
You've released four albums and gone on several tours, what would you say you're most proud of within your career?
Just making music and staying with it. I'm proud of myself for believing in myself as much as I have. Because you can't get to where I am without believing in yourself.
You recently released your fourth album "Serpentina", what was that creative process like and where did you draw inspiration from?
The creative process was really interesting because it was mostly out of my house during quarantine. I ended up having to just make a studio at my house because I missed making music so much. Previously, I would write music at my house, but I wouldn't actually record it there. I got really good at engineering, vocal producing and producing in general on my own. It was just really a gift and a blessing and truly liberating. In terms of where I got my inspiration from, it's just my life. Everything is always taken from my life.
Who did you grow up listening to and what kind of influence did they have on the music you make?
I grew up listening to every kind of music honestly. Everything from the Dixie Chicks to Tracy Chapman, to Lauryn Hill,Peter Gabriel, James Taylor and Ben Harper — so many different artists. All of them, I've known since I was little and what connected with me the most was just soul. When you can hear someone's real heart in music, I prefer soul to a trained voice.
Who would you say is your dream collaboration?
This is such a hard question. I am always asked this question and I have such a hard time answering because there are so many brilliant artists. I don't really have one dream collaboration to be honest. My dream collaboration is really just someone who I have that music soulmate energy with. It's kind of like dating, it can catch you off guard sometimes when you really connect with somebody musically.
And lastly, what's next for you?
Probably just playing a bunch of festivals, touring more, making more music, making more visuals. Everything fun and inspiring.
---
Share this article