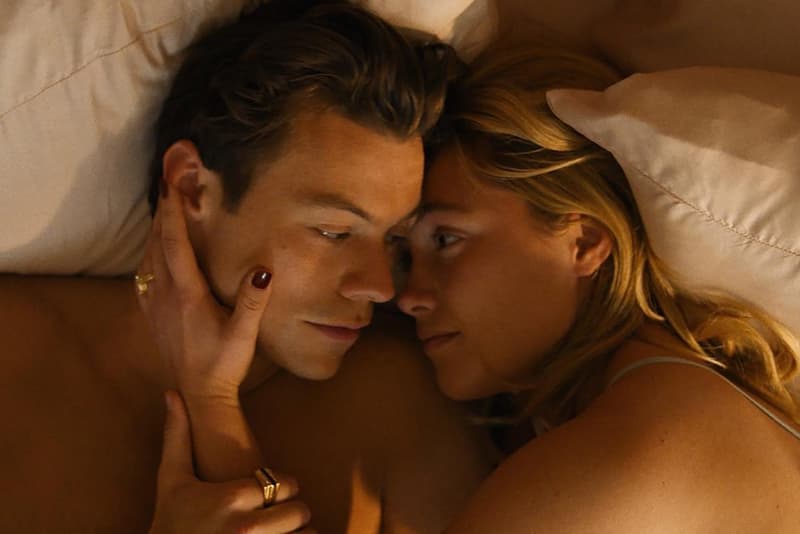 Music
It Took Harry Styles 5 Minutes To Write the Theme Song for 'Don't Worry Darling'
The tune is described to be "both sweet and creepy."
It Took Harry Styles 5 Minutes To Write the Theme Song for 'Don't Worry Darling'
The tune is described to be "both sweet and creepy."
Harry Styles, who has taken on two leading roles in the upcoming movies My Policeman and Don't Worry Darling, has also written a key song for the latter directed by Olivia Wilde.
The "As It Was" musician plays Jack in the psychological thriller, starring alongside Florence Pugh who portrays his wife, Alice. In the film, Alice is heard humming a "trigger song" that serves as the theme track of the entire movie.
Wilde told Variety in a recent interview that it only took Styles five minutes to write the tune. "In prep, Harry called me and said, 'What's the trigger song? Like, what's the melody?' I said, 'I don't know. I'm going to different writers to write it. Do you have anything in mind?' And he said, 'I'll think about it.'" She further explained, "Five minutes later, he sent me a demo from his piano, and it was what ended up in the film. He called me and said, 'What about this?' And I was like, 'Yeah, that's it. That's it. And that's really insane that you did that in five minutes.'"
Styles added: "I wanted something that could be both sweet and creepy, entirely dependent on the context… I remember first playing it on the piano, and it had a sort of homemade nursery rhyme feel to it. Applied to the different moments in the film, I think it takes on a couple of different lives — I hope."
Watch the latest trailer for Don't Worry Darling below. The movie hits theaters on September 23.
Share this article