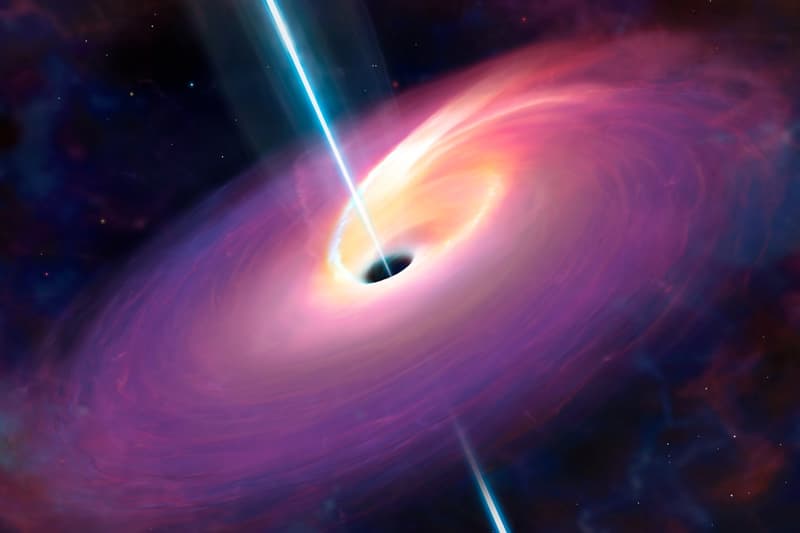 Culture
Here's What a Black Hole 200 Million Light-Years Away Sounds Like, According to NASA
The eerie sound is out of this world — literally.
Here's What a Black Hole 200 Million Light-Years Away Sounds Like, According to NASA
The eerie sound is out of this world — literally.
Thanks to NASA's latest discovery, we now finally know what a black hole sounds like.
NASA Exoplanets, which is "the NASA team looking for planets and life beyond our solar system" took to their official Twitter account to share the haunting audio of a black hole. "The misconception that there is no sound in space originates because most space is a vacuum, providing no way for sound waves to travel," read the tweet. "A galaxy cluster has so much gas that we've picked up actual sound. Here it's amplified, and mixed with other data, to hear a black hole!"
What exactly is a black hole? According to a NASA report, "A black hole is a place in space where gravity pulls so much that even light can not get out. The gravity is so strong because matter has been squeezed into a tiny space. This can happen when a star is dying. Because no light can get out, people can't see black holes. They are invisible. Space telescopes with special tools can help find black holes. The special tools can see how stars that are very close to black holes act differently than other stars."
Another recent finding by NASA are new images of the Milky Way's biggest planet: Jupiter. The space government agency shared two photos, which perfectly display Jupiter's moons, distant galaxies, rings and the famous Great Red Spot, which actually appears white.
For more on Jupiter, click here and to listen to the sound of a black hole, check out the audio below.
The misconception that there is no sound in space originates because most space is a ~vacuum, providing no way for sound waves to travel. A galaxy cluster has so much gas that we've picked up actual sound. Here it's amplified, and mixed with other data, to hear a black hole! pic.twitter.com/RobcZs7F9e

— NASA Exoplanets (@NASAExoplanets) August 21, 2022
---
Share this article