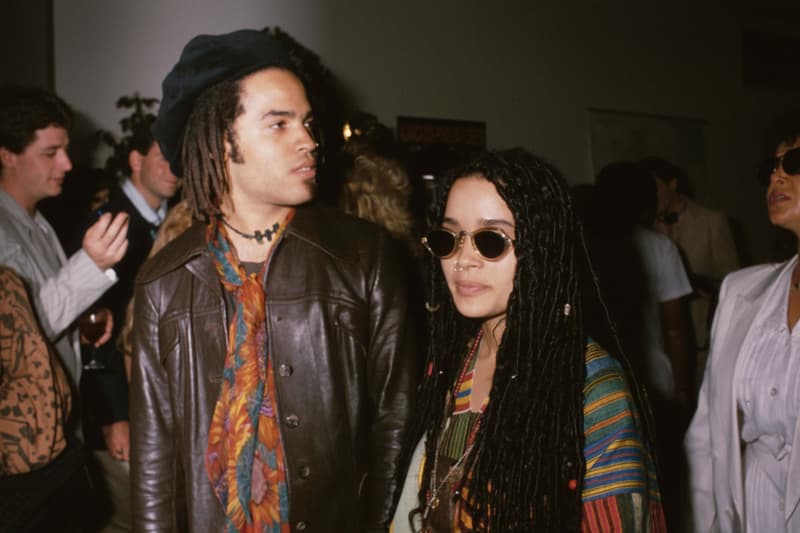 TikTok Witchcore Is Fall's Biggest Trend
They tried to burn us.
With the air feeling a bit crisper and the leaves starting to stir, the season is ripe for witchcore. The slightly spooky aesthetic is the latest fashion niche to hit TikTok, though its origins predate the app.
Channeling '90ss Lisa Bonet and the white witch herself, Stevie Nicks, the romantic yet grungy style — which is also known as whimsigoth — is the perfect look for fall. Comprised of dark, earthy tones in the form of oversized button-downs and tattered dresses, the aesthetic taps into nature's color palette, signaling a deeper connection to the divine, While the label and fascination with The Craft's wardrobe is relatively new, its resurgence has cosmic timing. The overturn of Roe v. Wade has undoubtedly lit a fire in the hearts of many and replicating the outfits of history's powerful female outcasts can endow the wearer with a magical spirit of invincibility. Let's not forget that Lana Del Rey put a hex on Donald Trump.
Lovers of nostalgia will certainly take comfort in the fact the the trend favors vintage garments, though with crystals and manifestation rituals becoming commonplace, it's hard not to see the symbolic and sartorial weight witchcore carries. Dressing up as the women who have been burned at the hand of a puritanical and patriarchal system hits a little too hard when one in three women have lost access to abortion.
To mimic the Salem-inspired style, grab all the flowy maxi skirts and lacy tops you can find. Paired with sturdy boots, dark small sunglasses and a spacious tote carrying baby's breath and wolf's bane completes the look. Don't forget your broom and spell book.
Take a look at a prime example of the whimsigoth trend below from TikToker Stephanie Cook.
---
Share this article