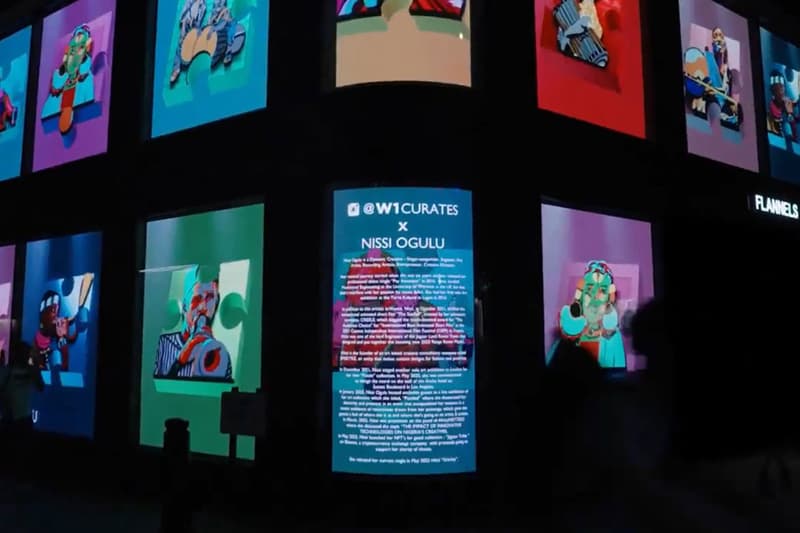 Art & Design
Nissi Ogulu's FLANNELS Exhibition Explores Africa's Rich Cultural Heritage
Inspired by the music of Nigeria.
Nissi Ogulu's FLANNELS Exhibition Explores Africa's Rich Cultural Heritage
Inspired by the music of Nigeria.
Multidisciplinary creative Nissi Ogulu has teamed up with FLANNELS for an all-new digital art exhibition dubbed Jigsaw Tribe.
Created in collaboration with W1 Curates, the exhibition features a collection of unique pieces exploring the musical heritage of Africa. Showcased through animated instruments, each one explores a different facet of Africa's rich music scene, represented as a puzzle piece.
"This collection — my artistic take on Africa's vibrant music tradition and showcasing it to the world — depicts the music heritage of my home country Nigeria, through traditional instruments. It warms my heart to say that each art piece has been transformed into a puzzle, forming a connection and larger pattern of meaning and significance," says Ogulu in a press release.
The artist describes her main goal as "to take you across the continent to discover hand-crafted musical instruments, in all their colourful glory, that may not be known to the rest of the world." She adds that "These pieces also reflect the music tradition of Africa, with its amazing sounds, in a hyper-contemporary and animated artistic expression."
Ogulu's exhibition is the precursor to Maxim Zhestkov's digital showcase, taking place the following day.
The Jigsaw Tribe exhibition is on at FLANNELS London till August 19.
---
Share this article