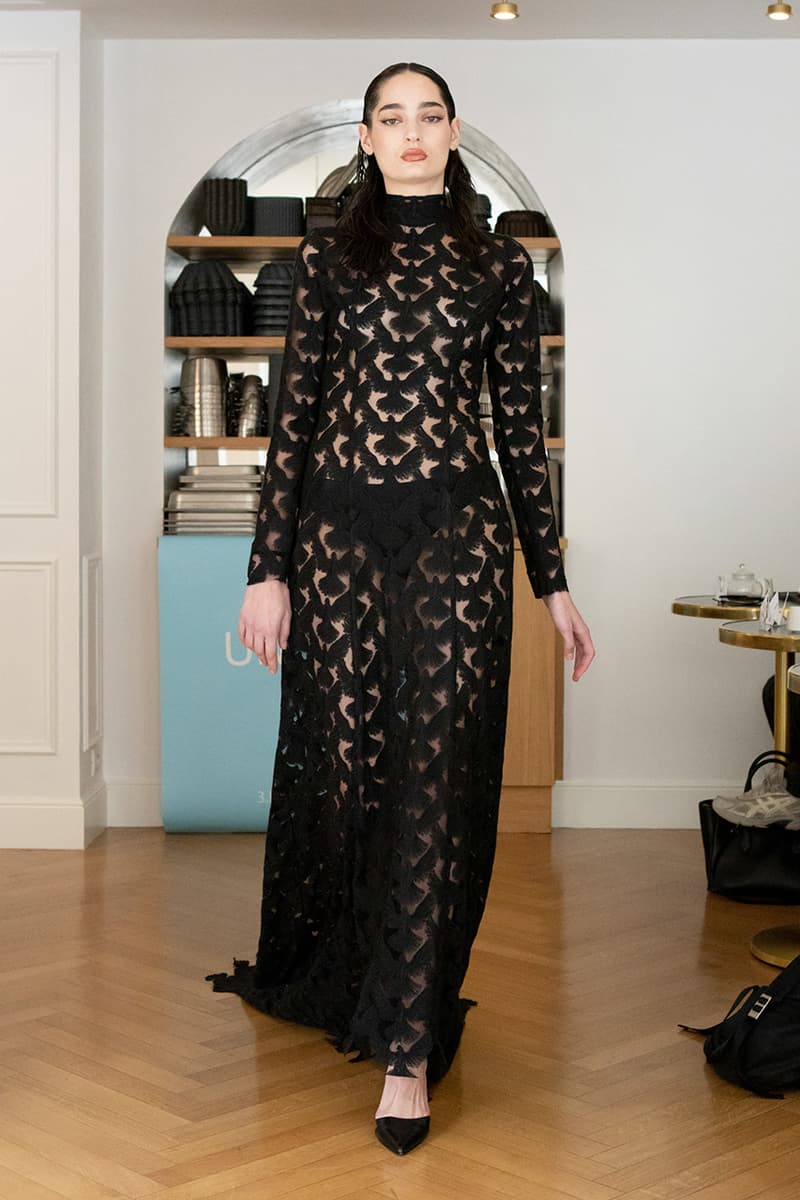 1 of 22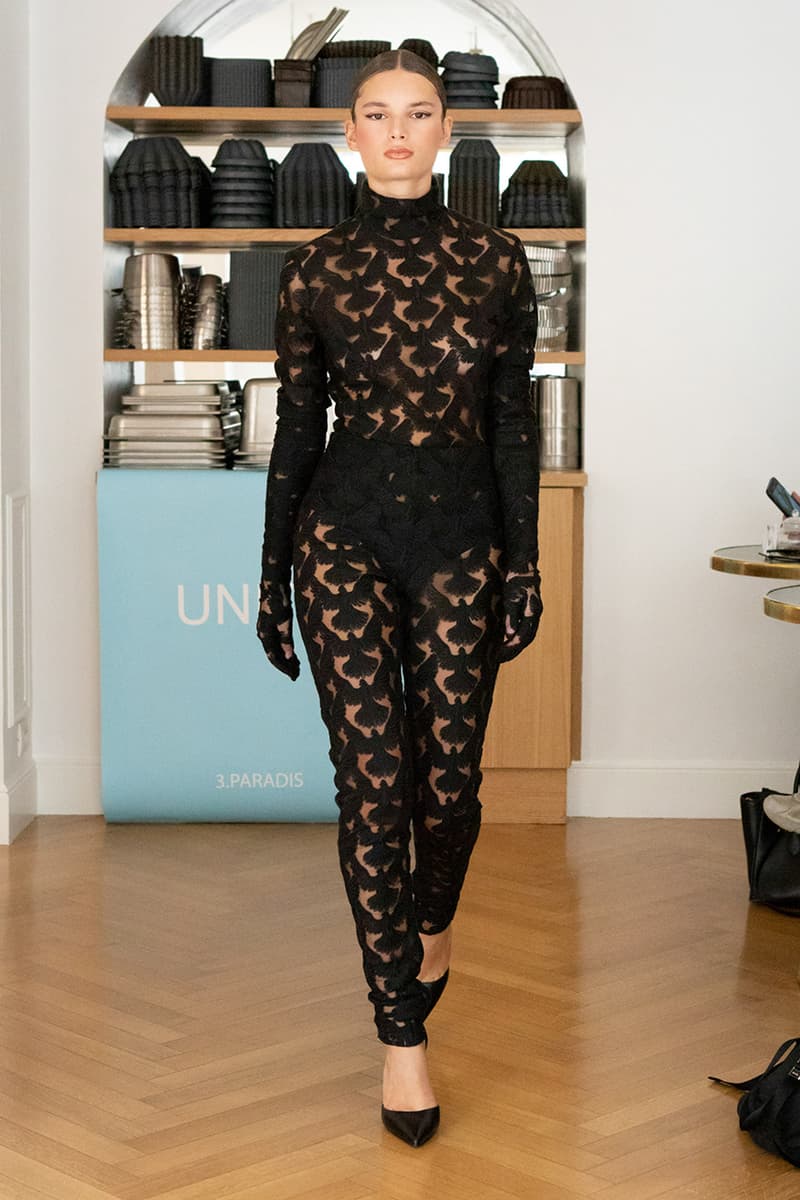 2 of 22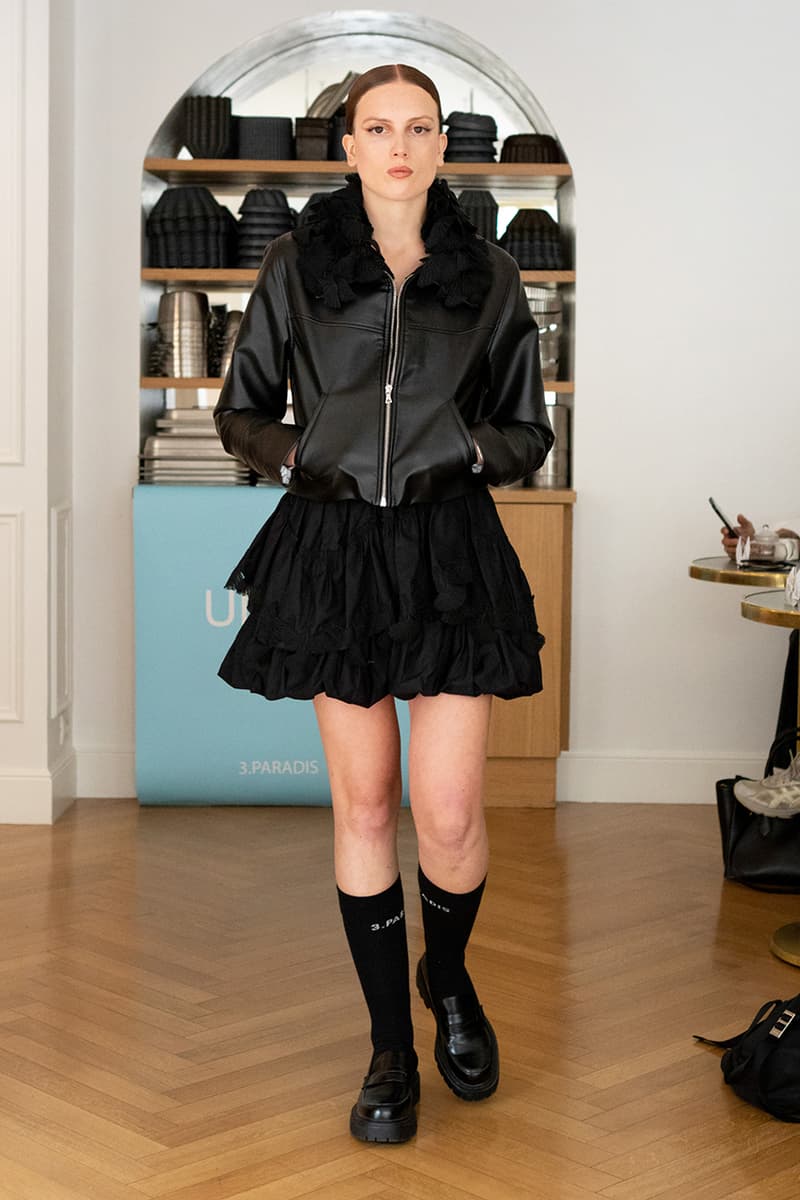 3 of 22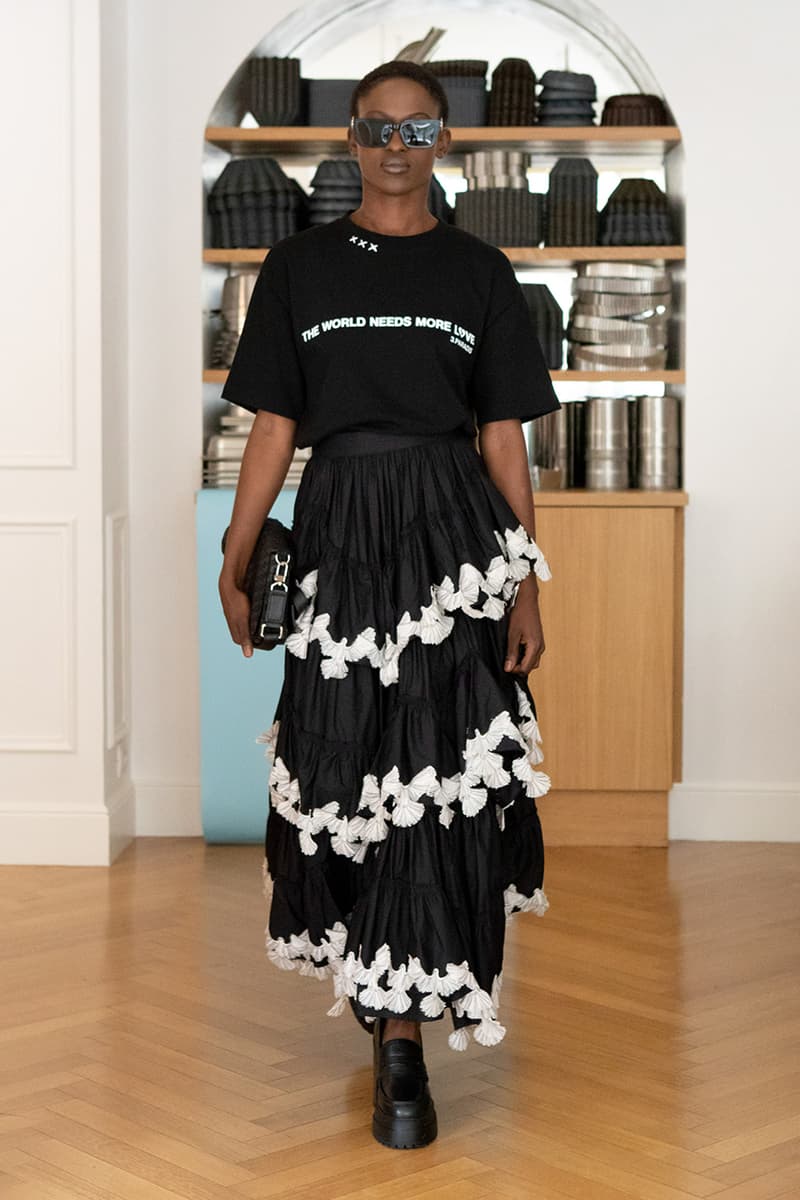 4 of 22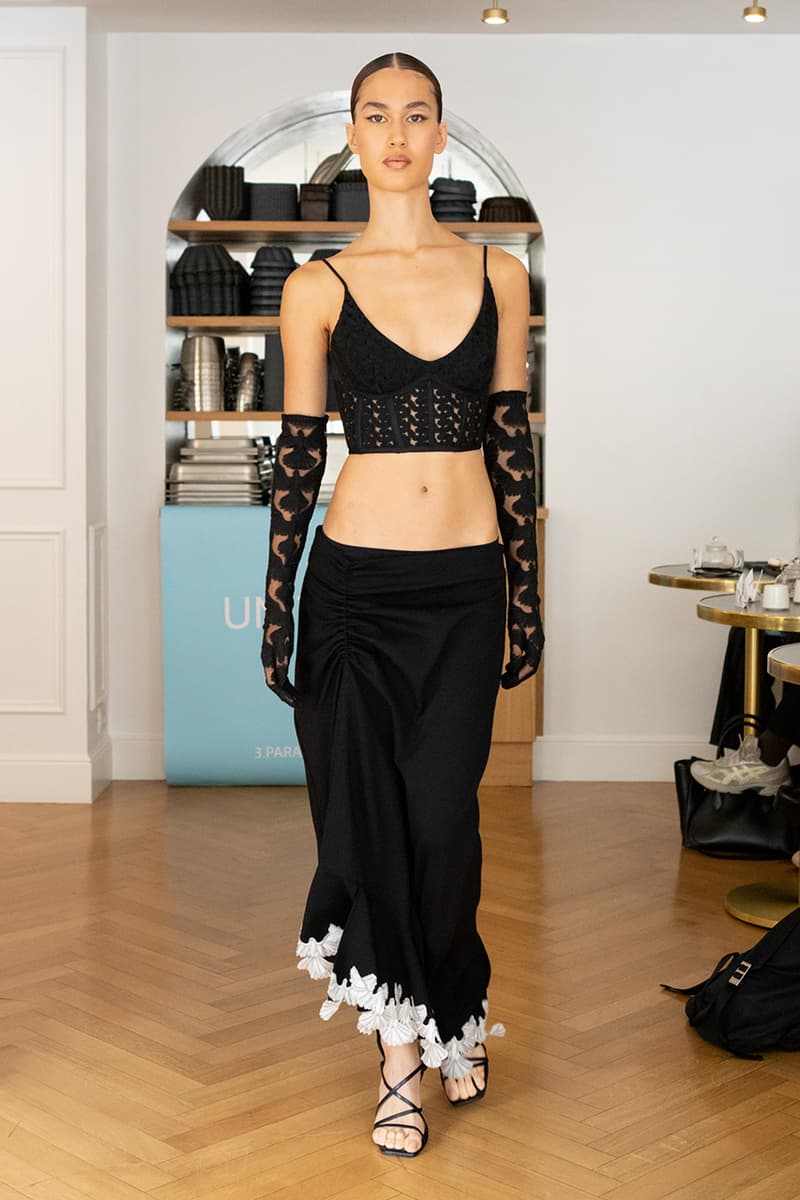 5 of 22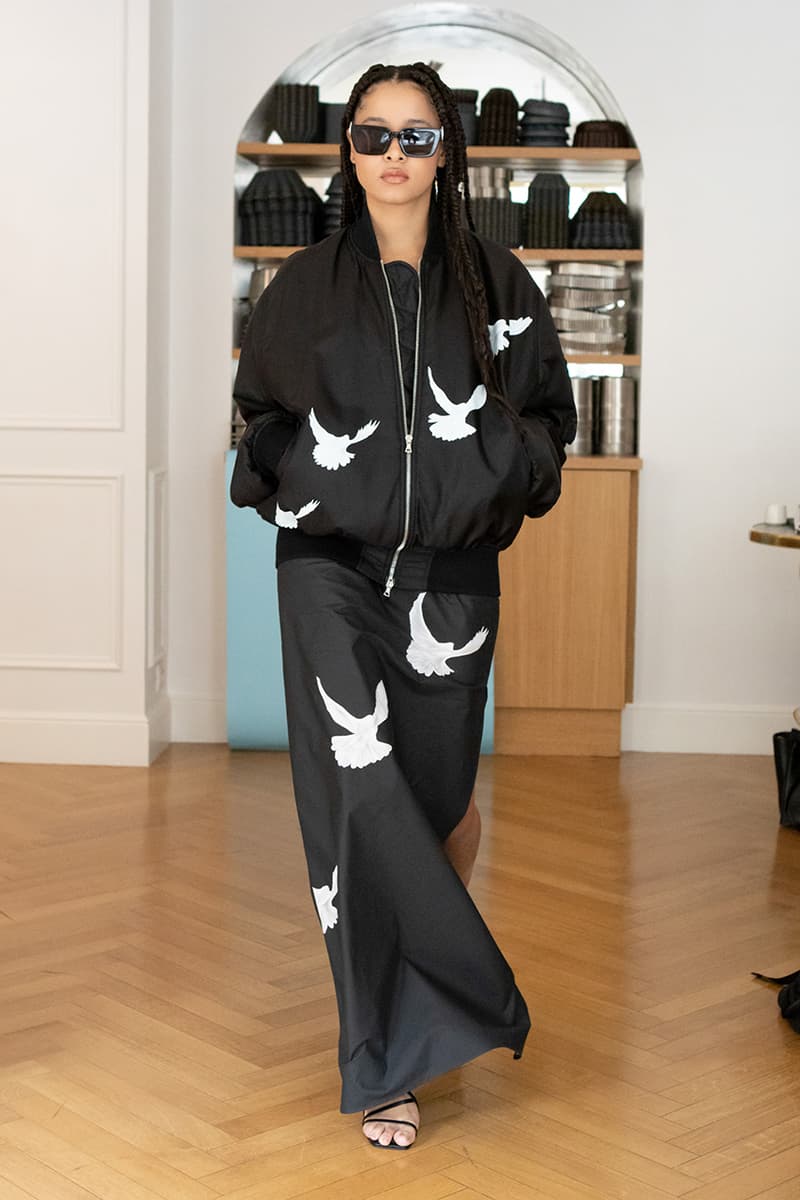 6 of 22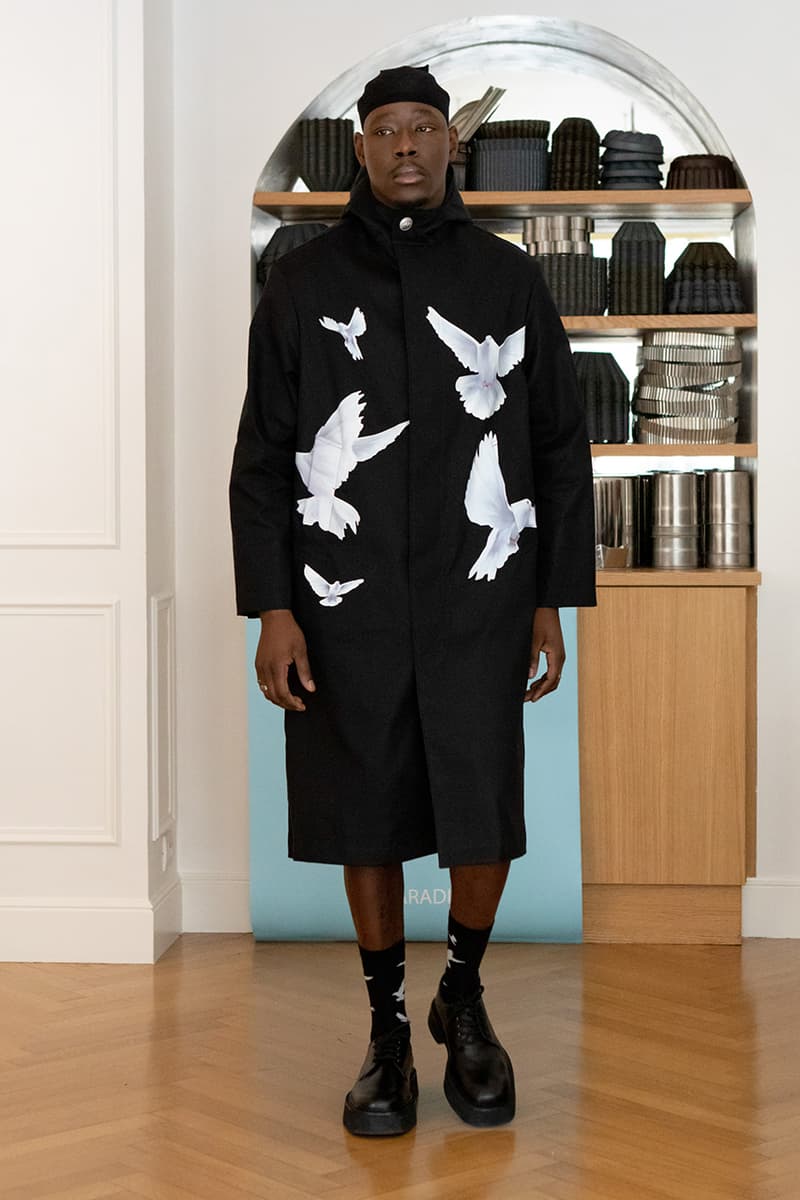 7 of 22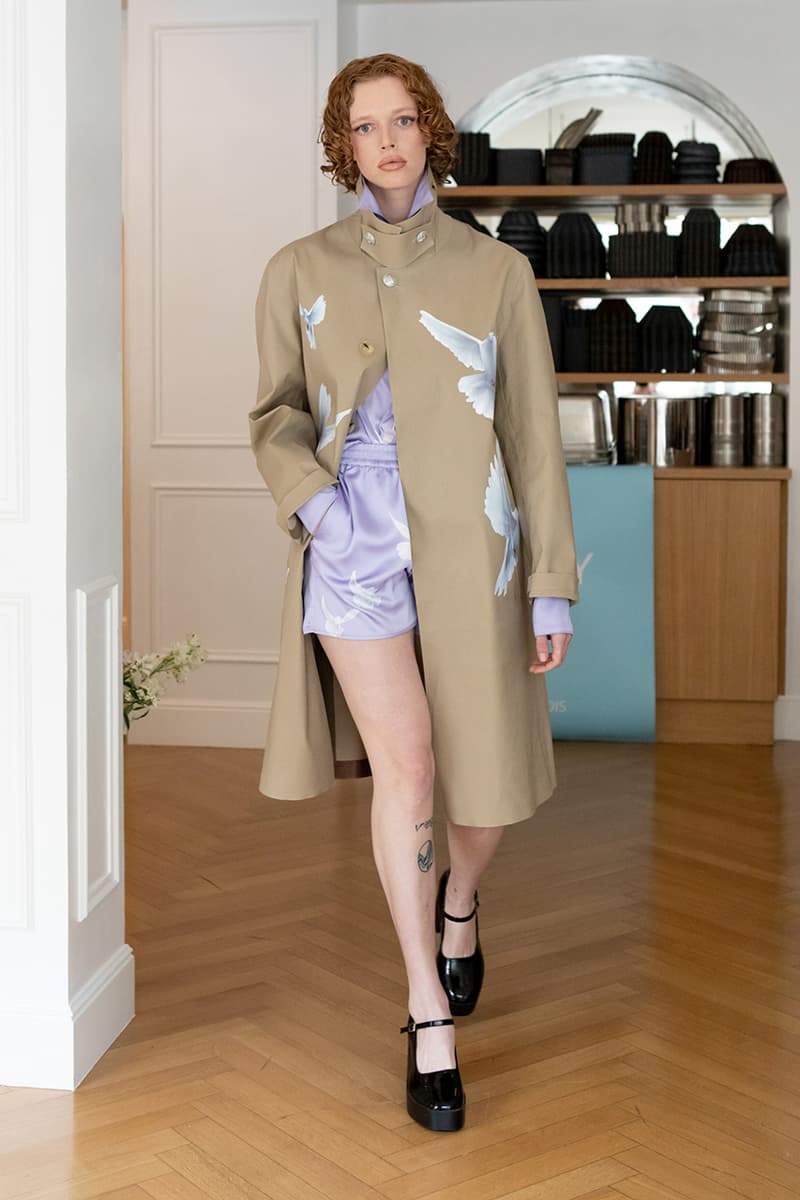 8 of 22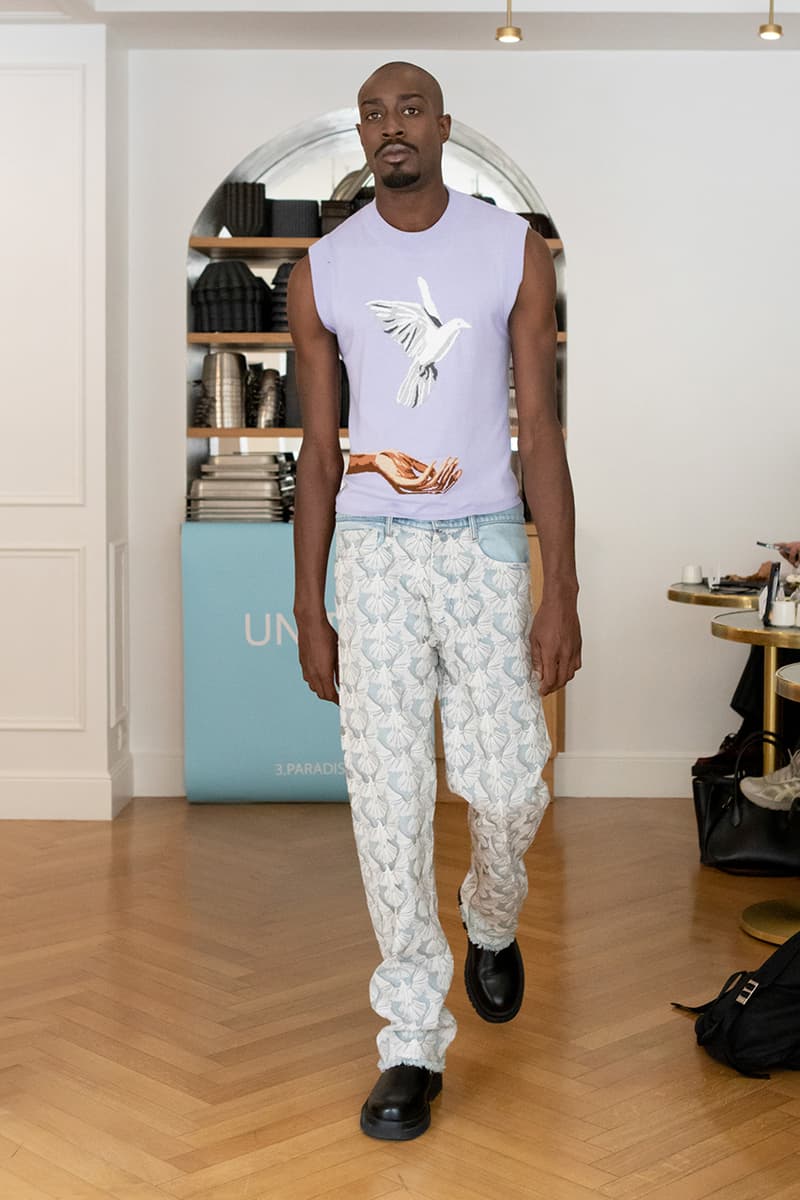 9 of 22
10 of 22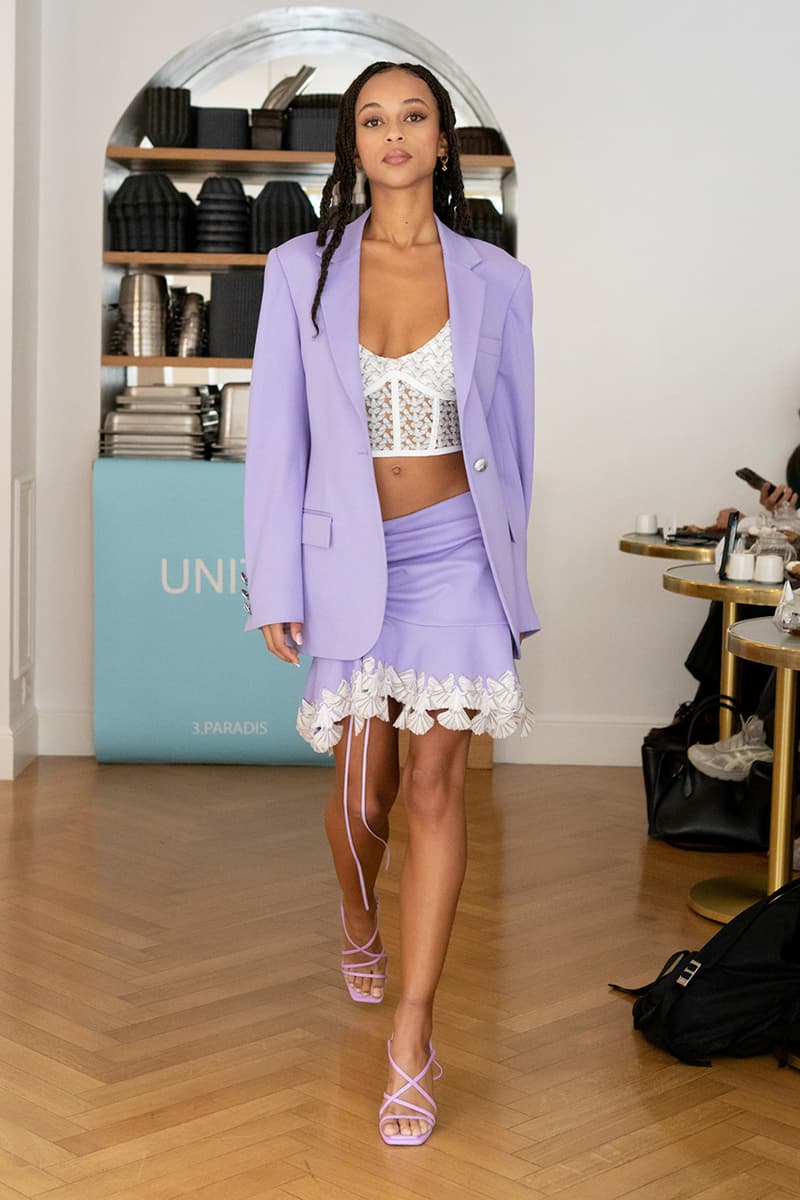 11 of 22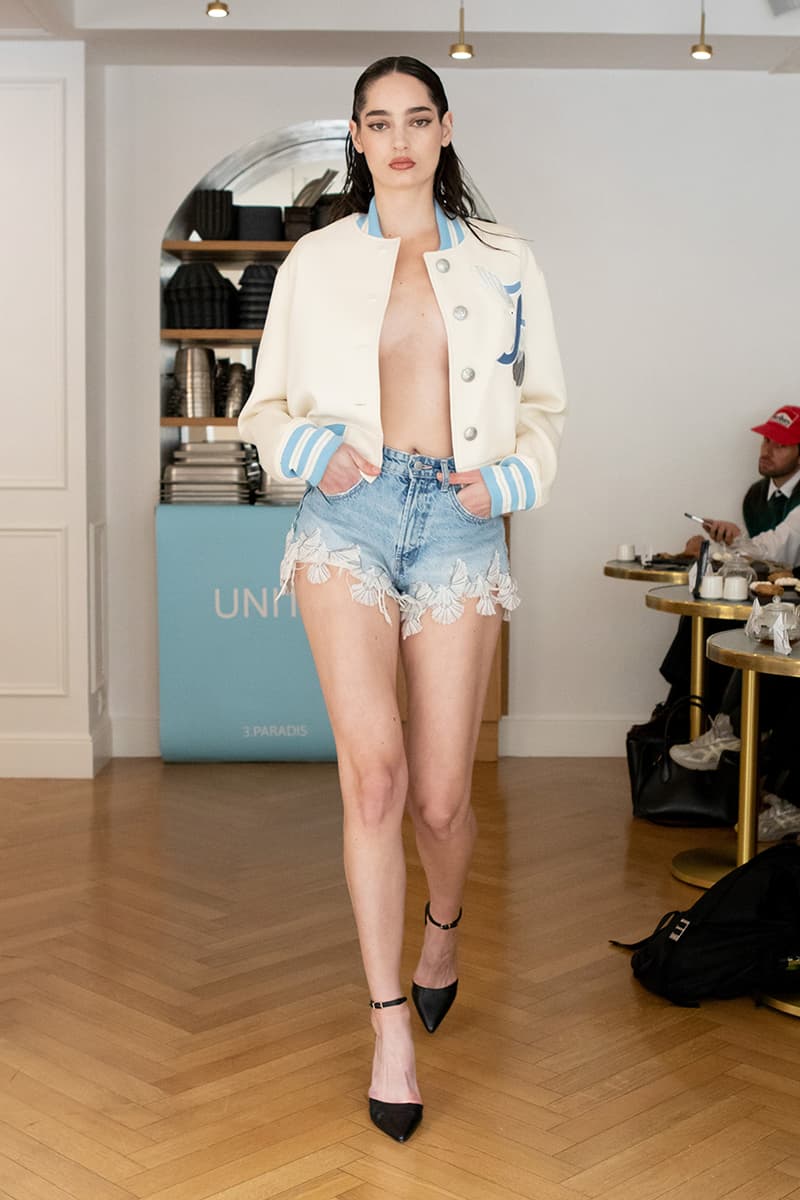 12 of 22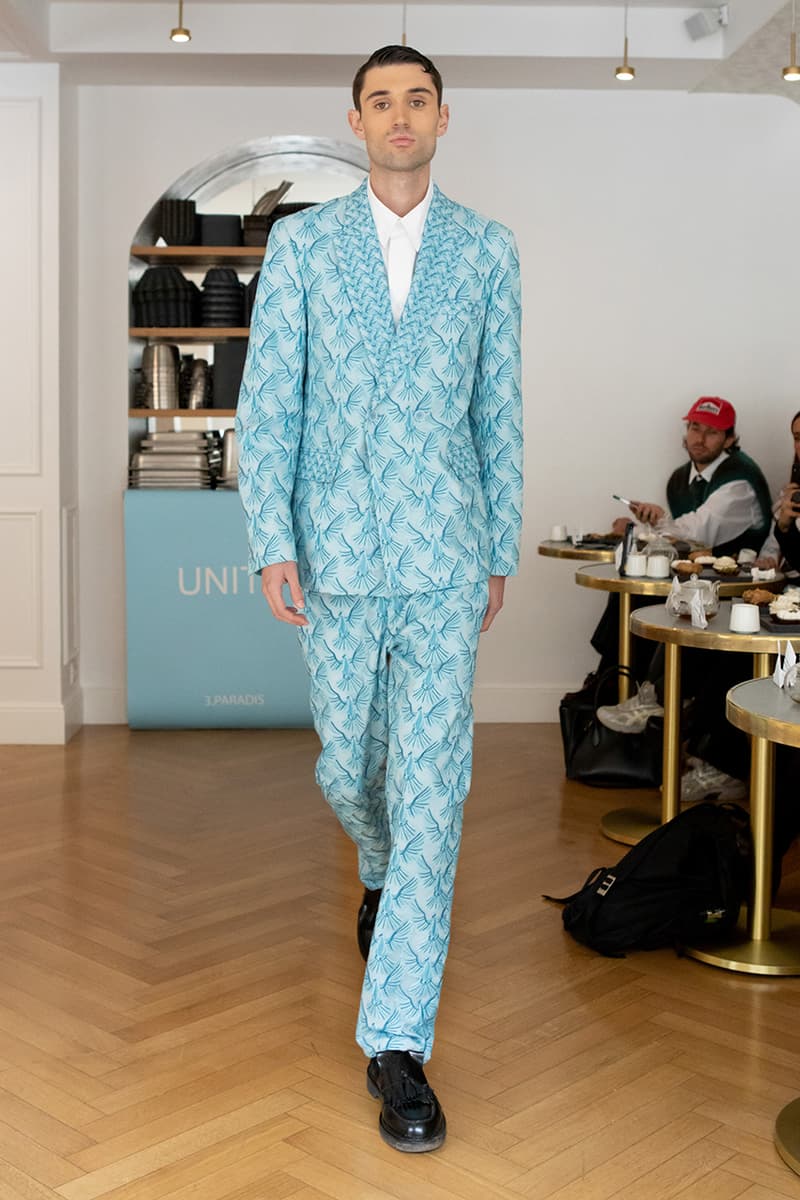 13 of 22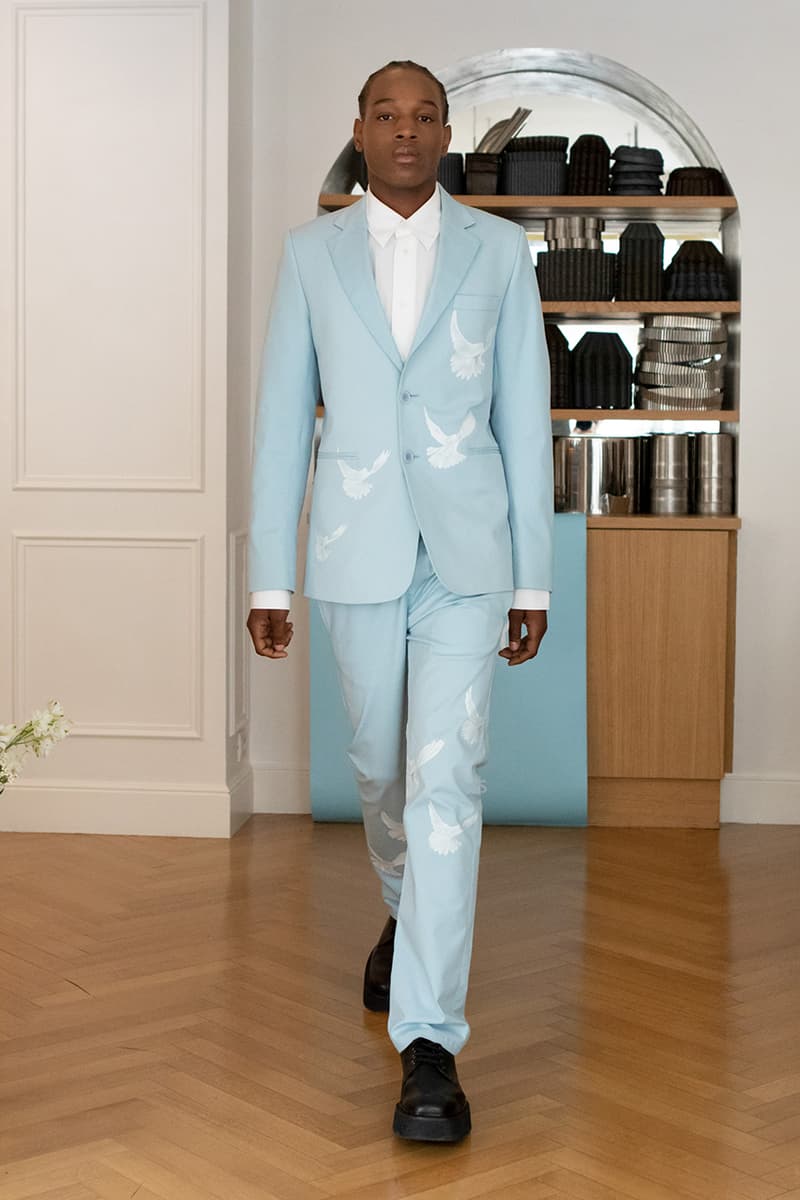 14 of 22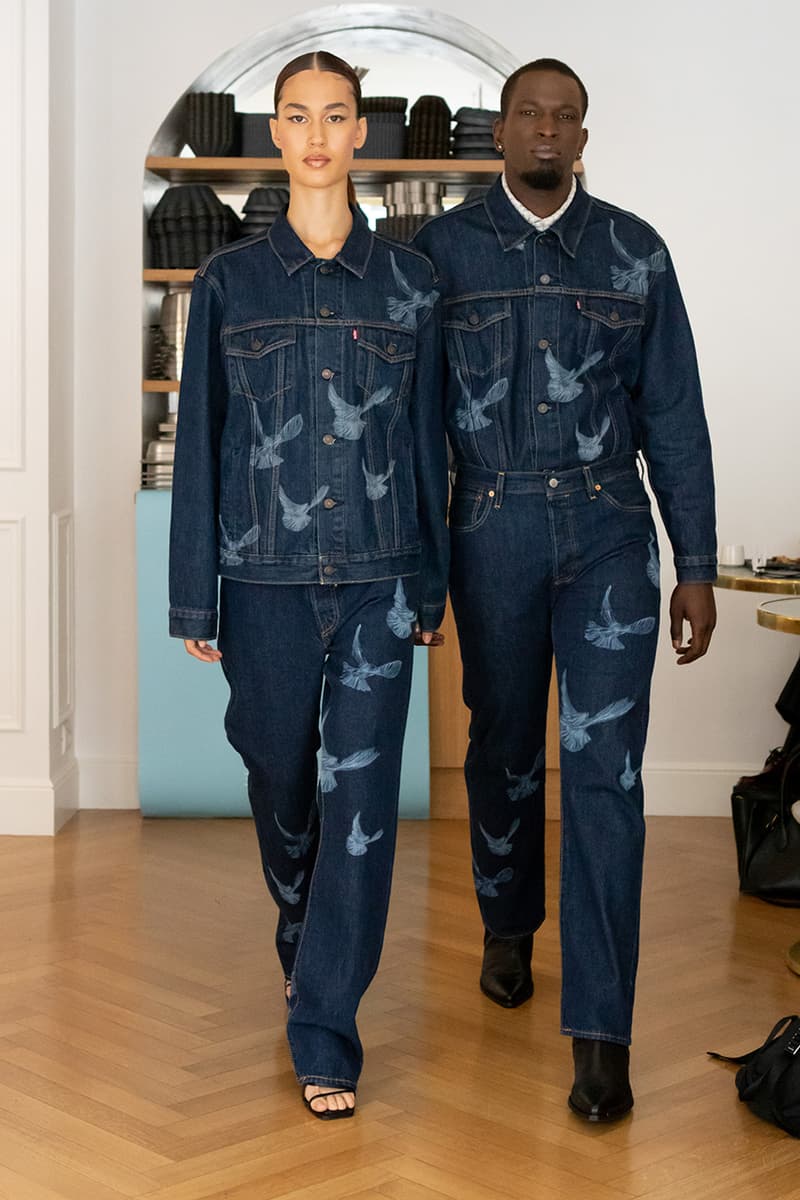 15 of 22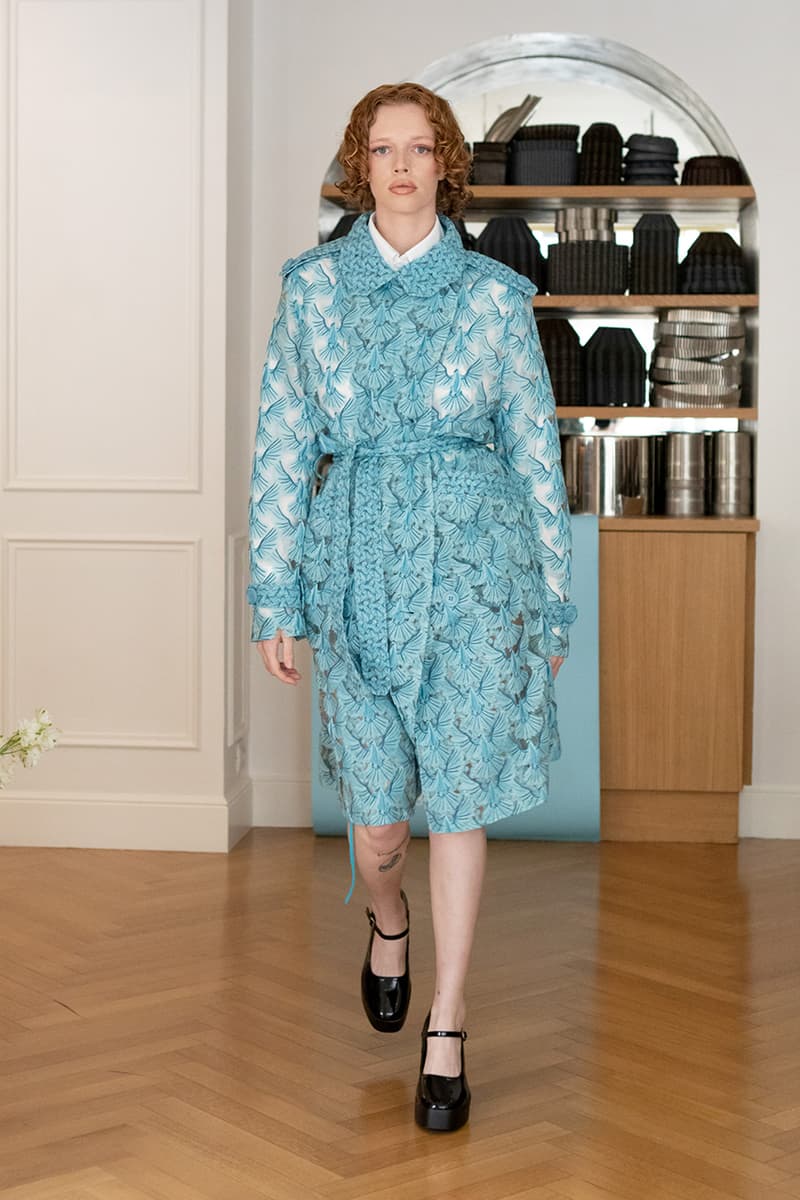 16 of 22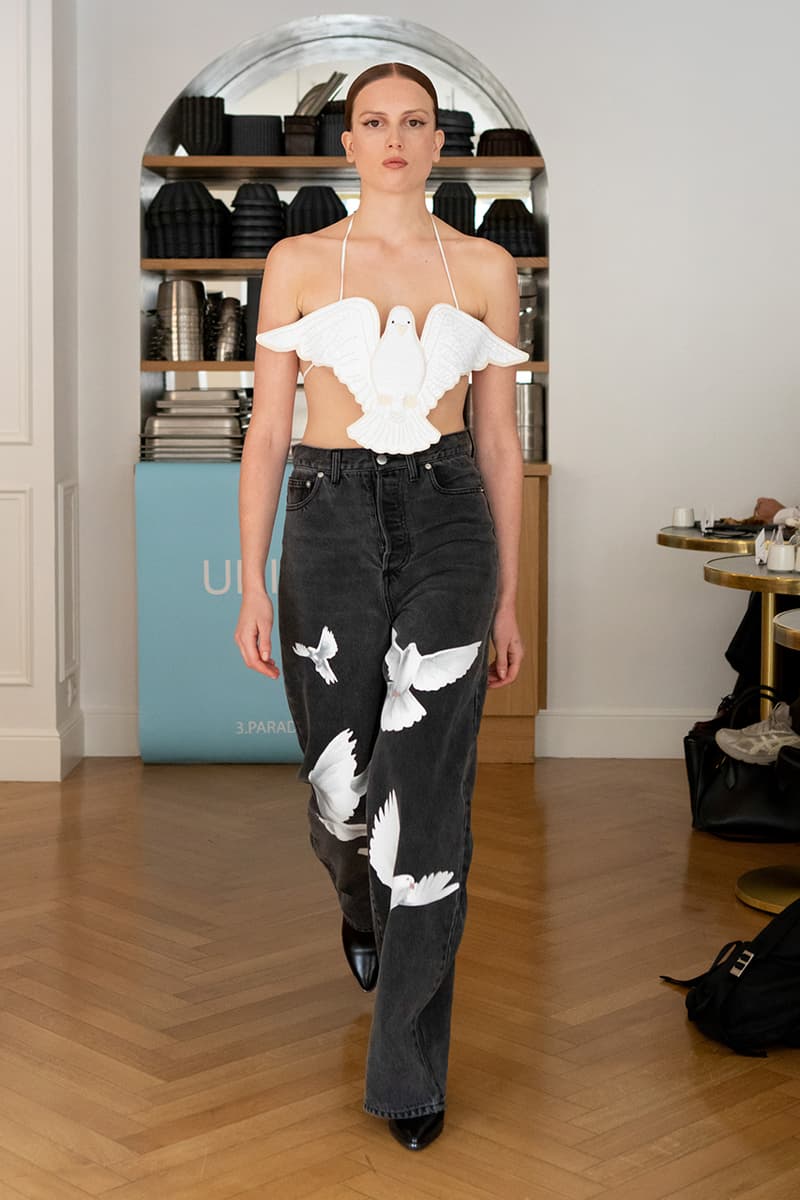 17 of 22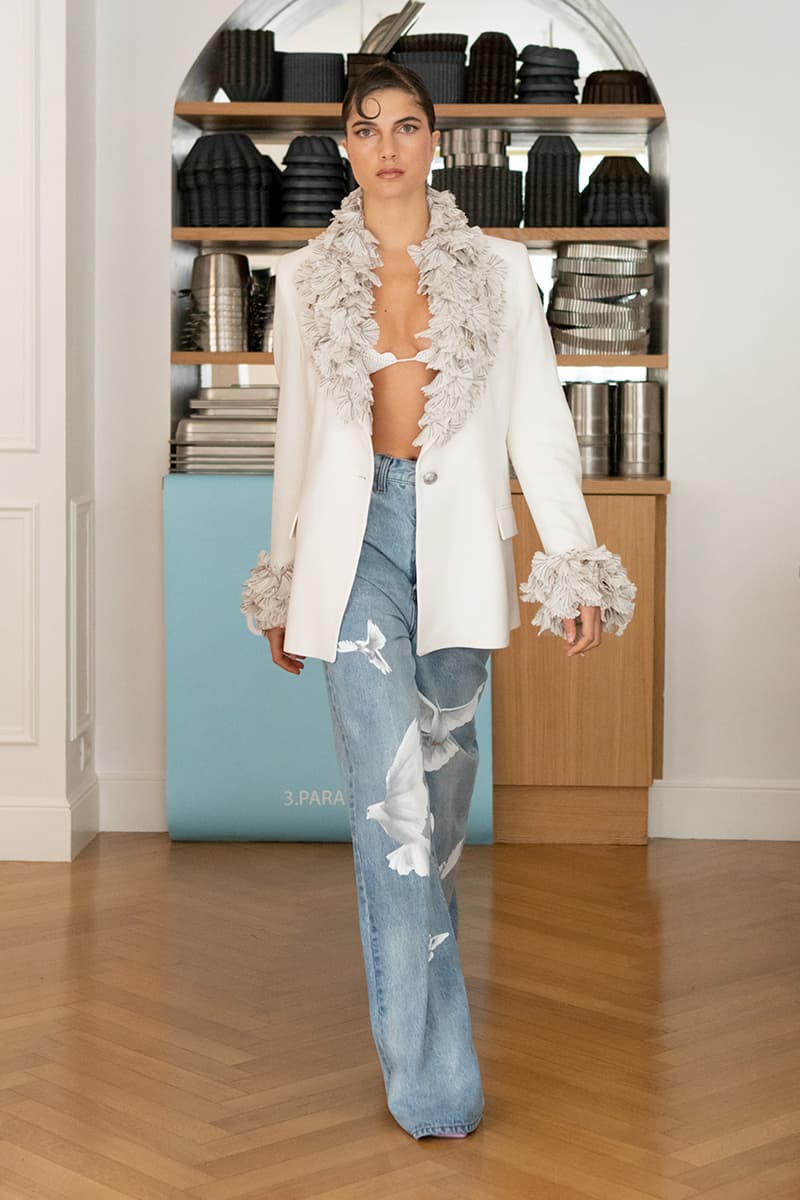 18 of 22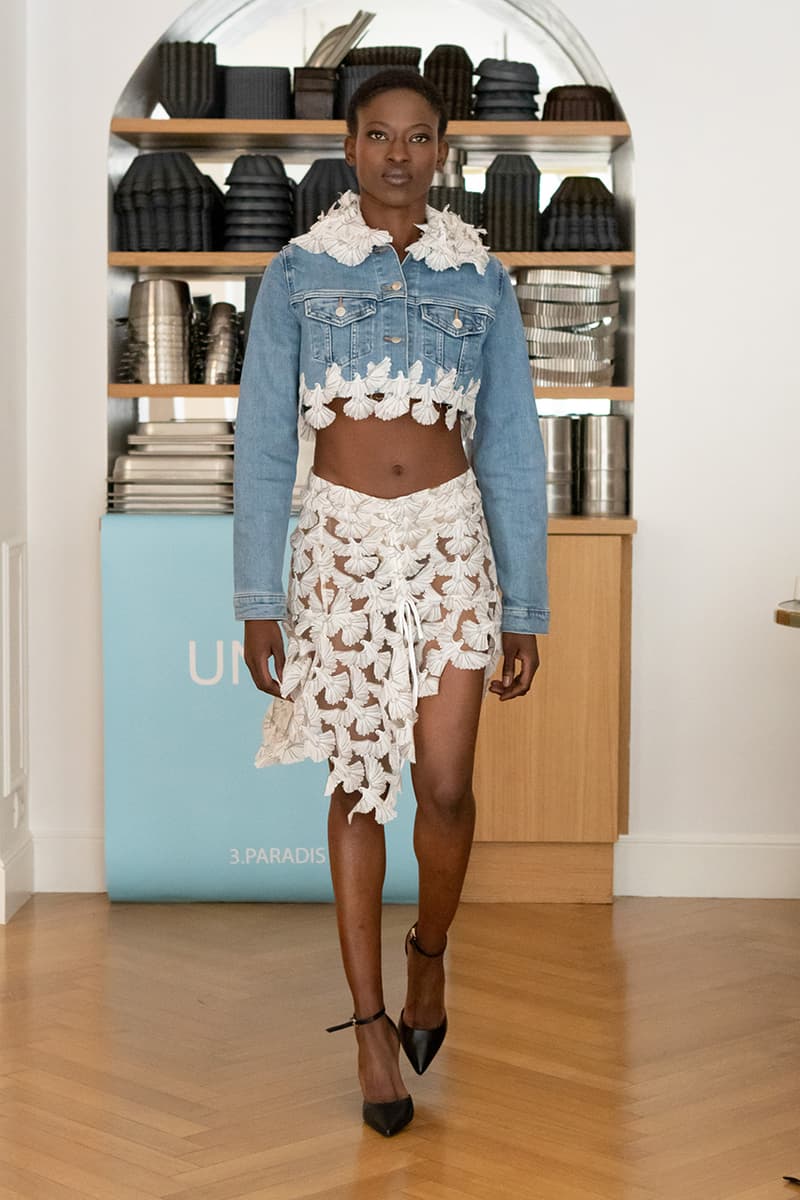 19 of 22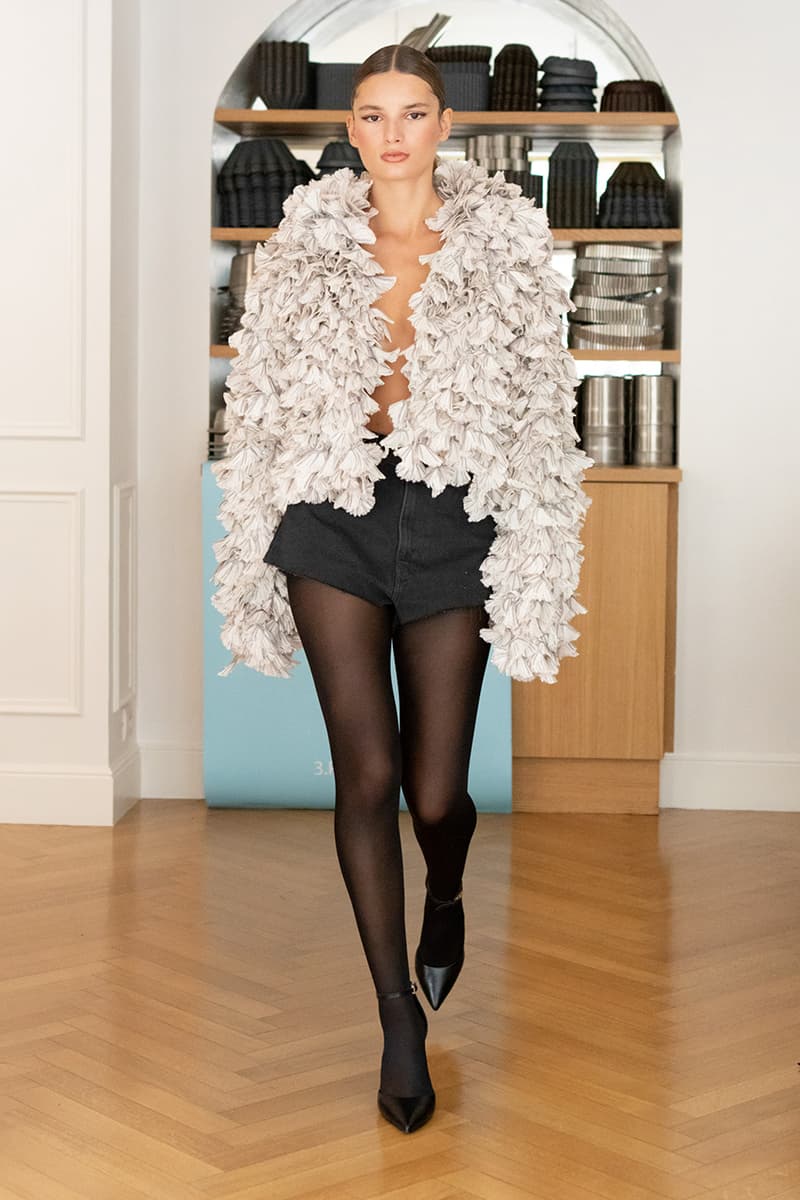 20 of 22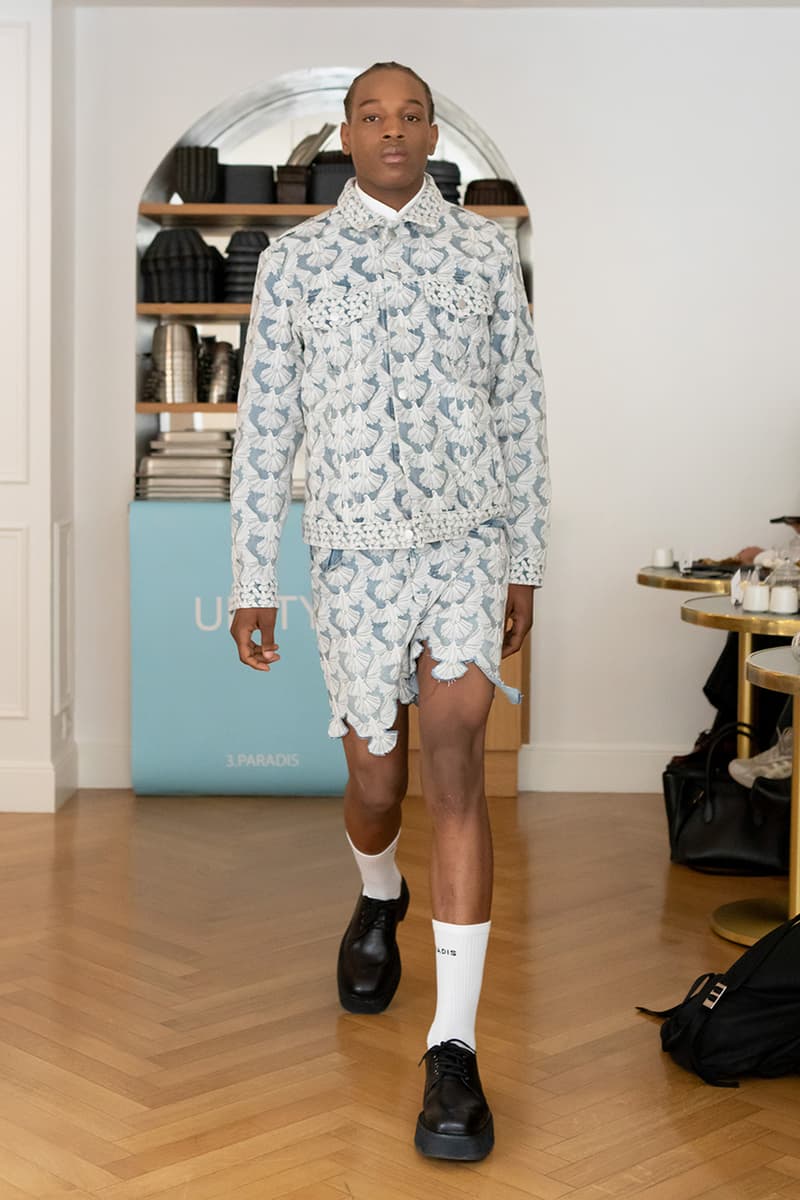 21 of 22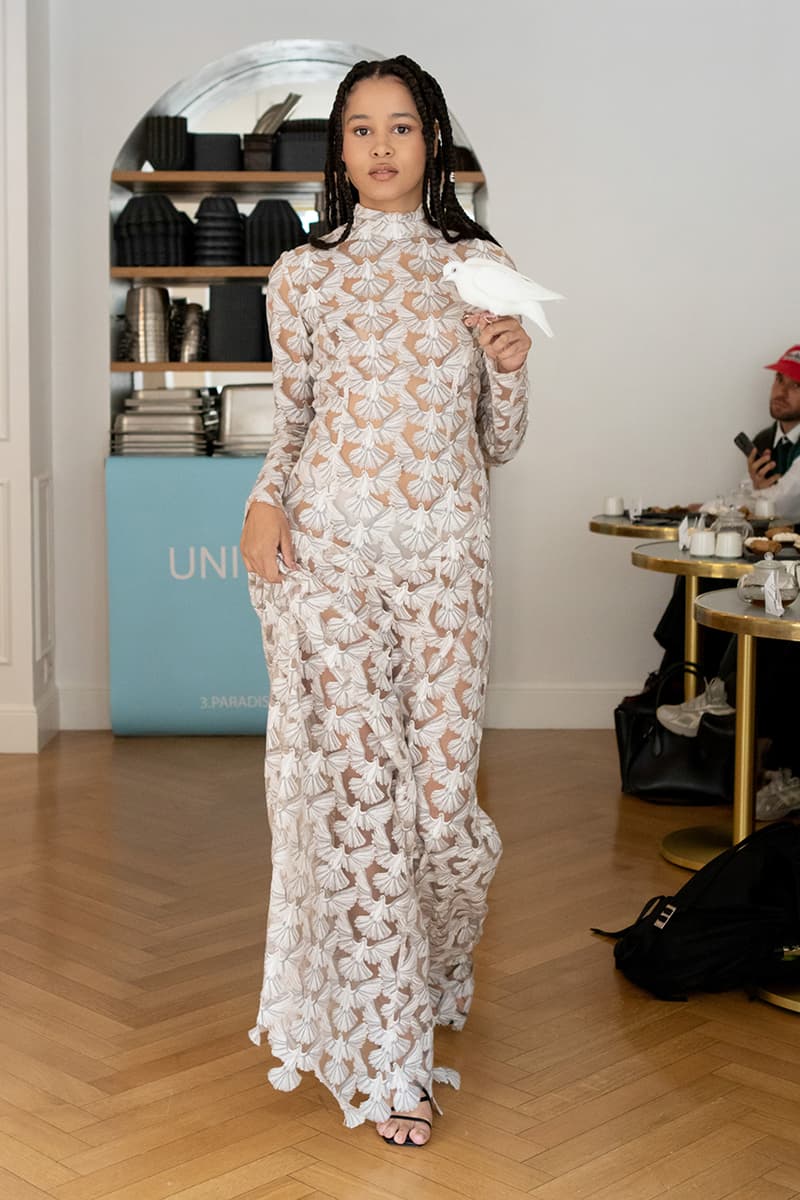 22 of 22
3.PARADIS Takes Flight With SS23 Collection
It's time to spread your wings.
Montreal-based label 3.PARADIS unveiled its Spring/Summer 2023 womenswear collection at Paris Fashion Week, presenting an avian-inspired array of fanciful garments.
After designing menswear for nearly nine years, the brand has turned its attention to womenswear. Creative Director Emeric Tchatchoua shares that the venture is a "natural evolution in the brand's mission of inspiring freedom and unity." He continues,  "Our intention has always been to design from an explorative place, using the world around us as inspiration. When I look outwardly, women are a reflection of life. Women deserve 'paradis.'"
Taking a cue from the winged creatures of the sky, collars and cuffs are heavily adorned with feathers, while sophisticated high collar jackets are embroidered with birds themselves. An elegant, yet sultry lilac crochet dress bears white doves across the knitted midriff as well as white wings on the hem.
Elsewhere, a white bird acts as a shirt while it hangs from a model's neck and is paired with washed black denim illustrated with its counterparts. Evening wear arrives in the form of a long-sleeved, high-neck gown that is masterfully crafted with an open bird pattern for a sheer effect. Meanwhile, a frothy coat covered in a textural champagne fabric catches the eye, alongside buoyant multi-tiered maxi skirt.
Take a look at 3.PARADIS' SS23 collection in the gallery above.
---
Share this article