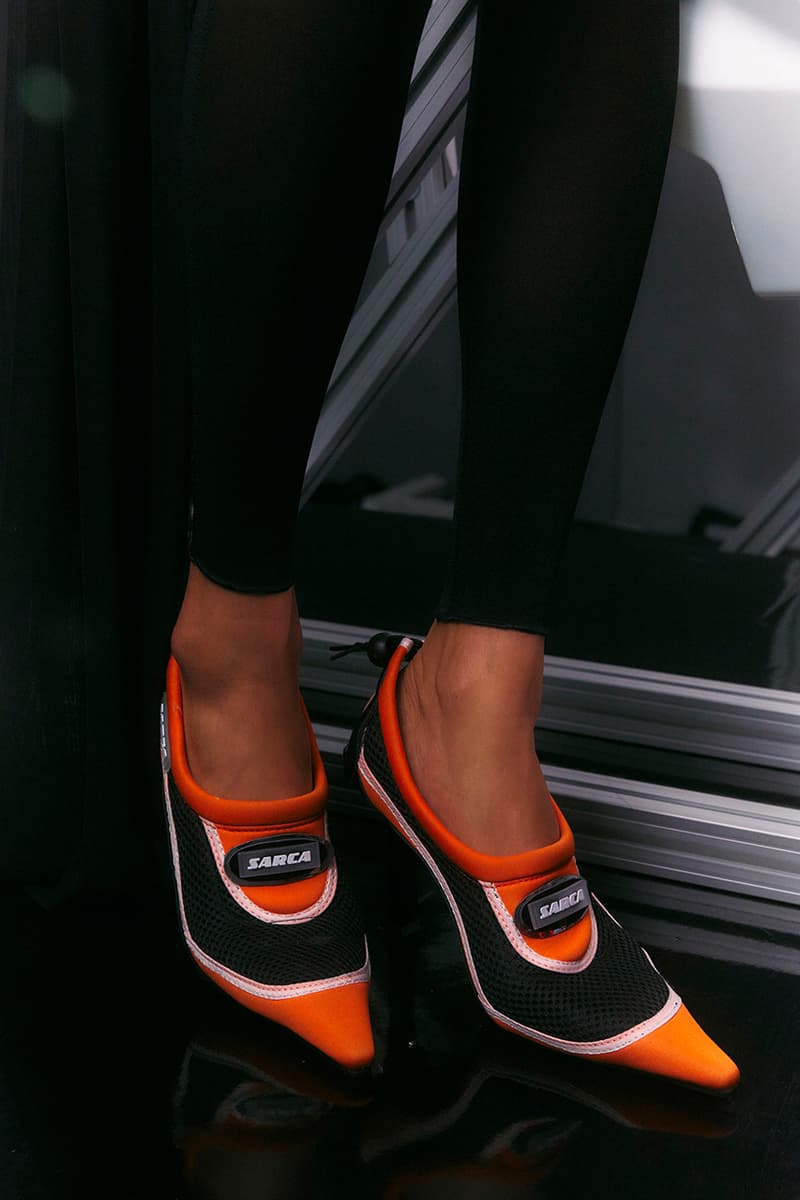 1 of 21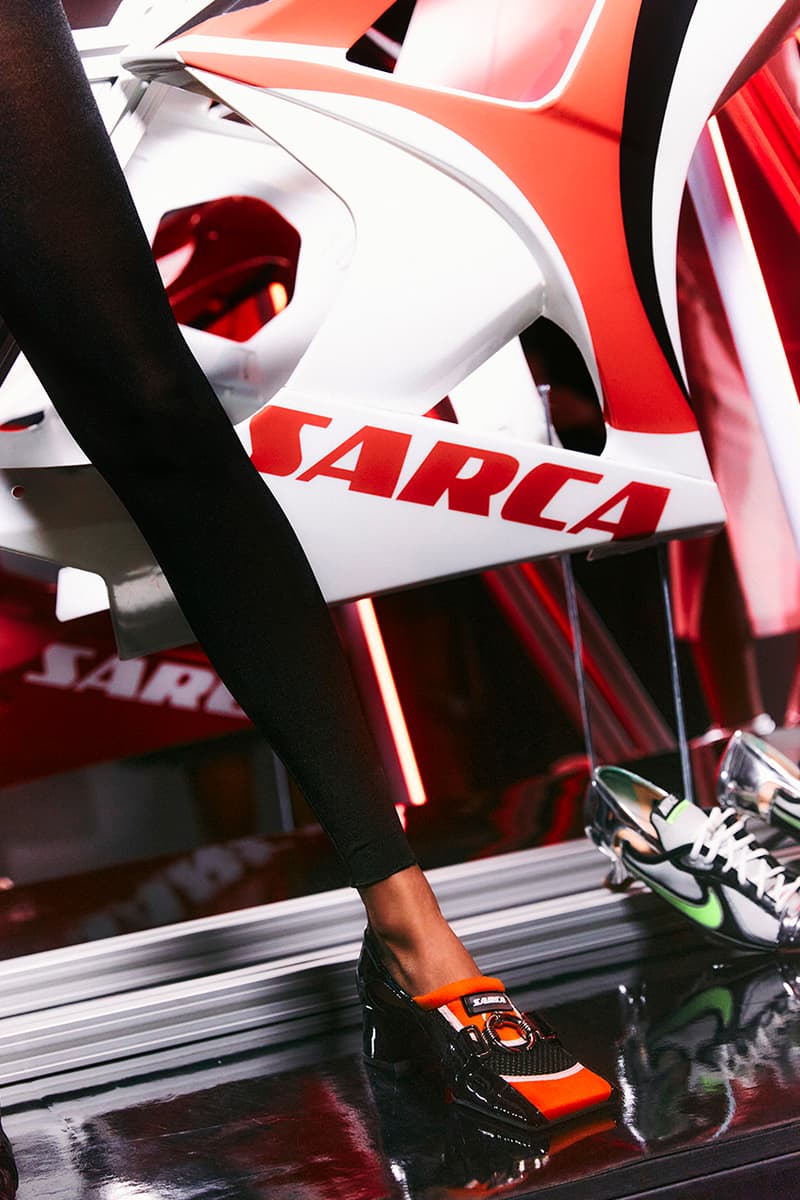 2 of 21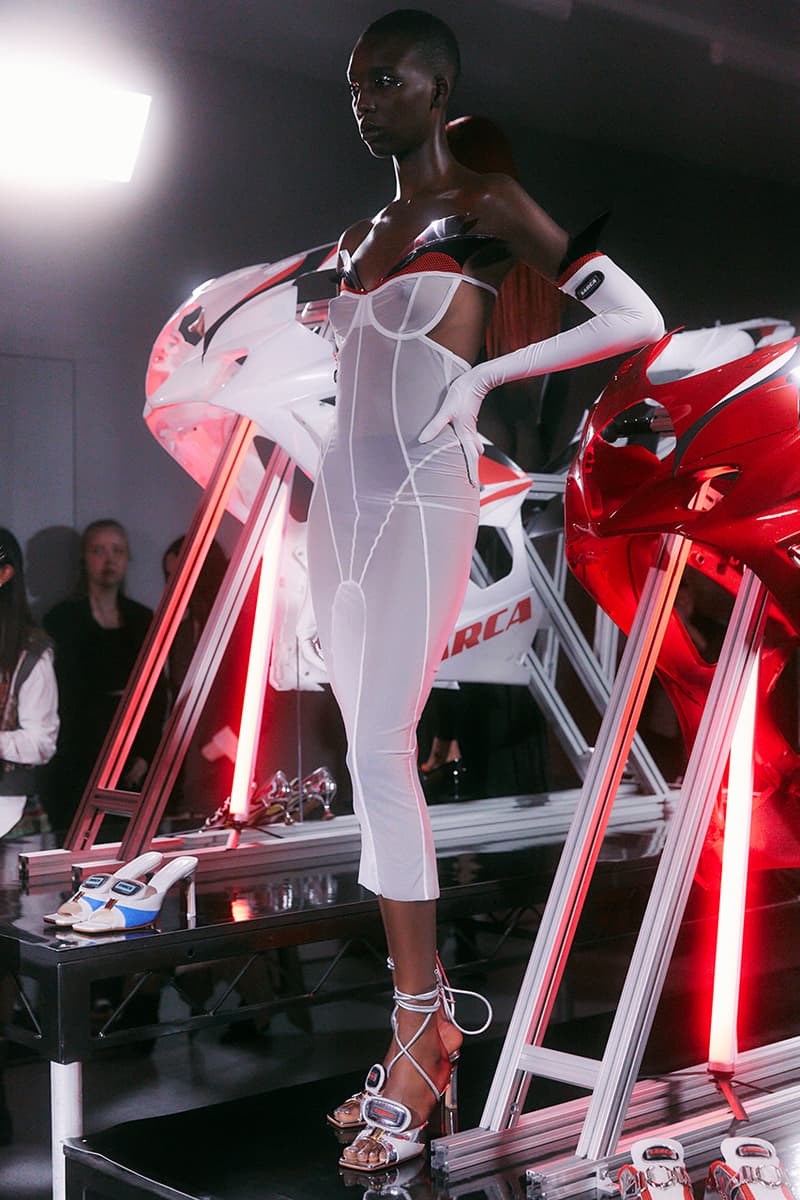 3 of 21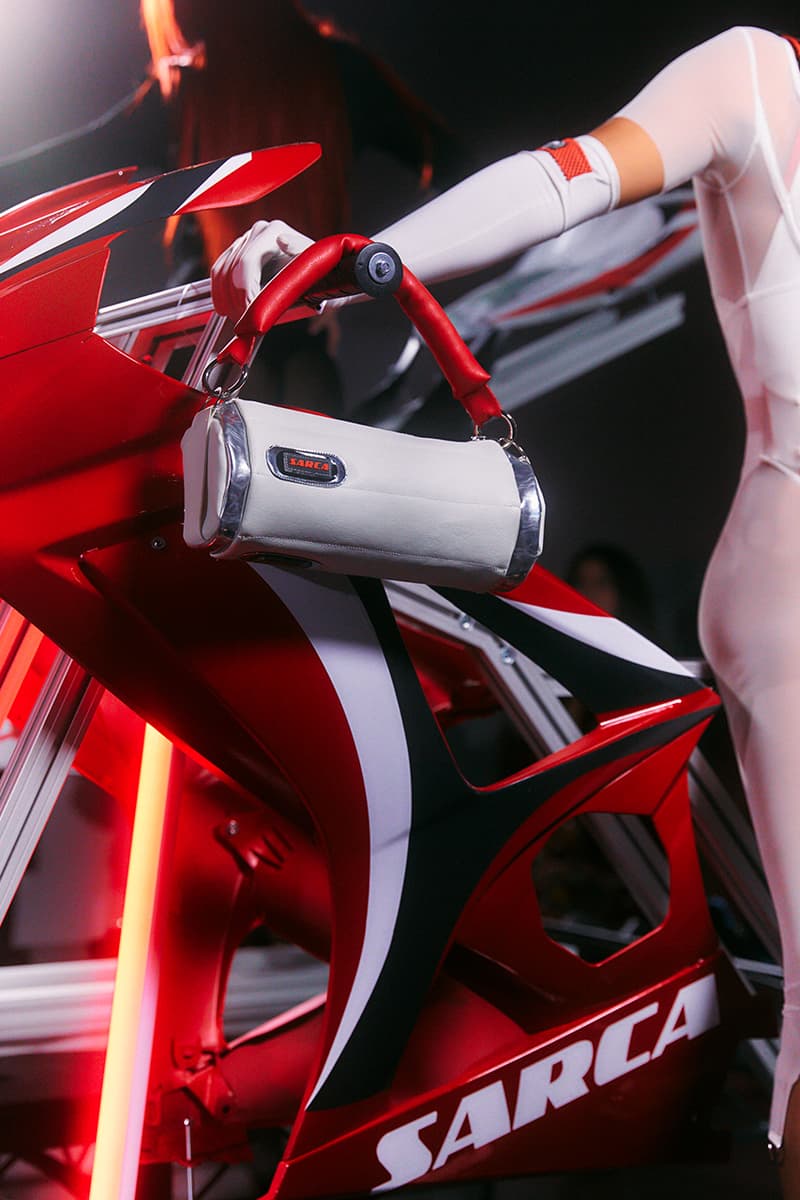 4 of 21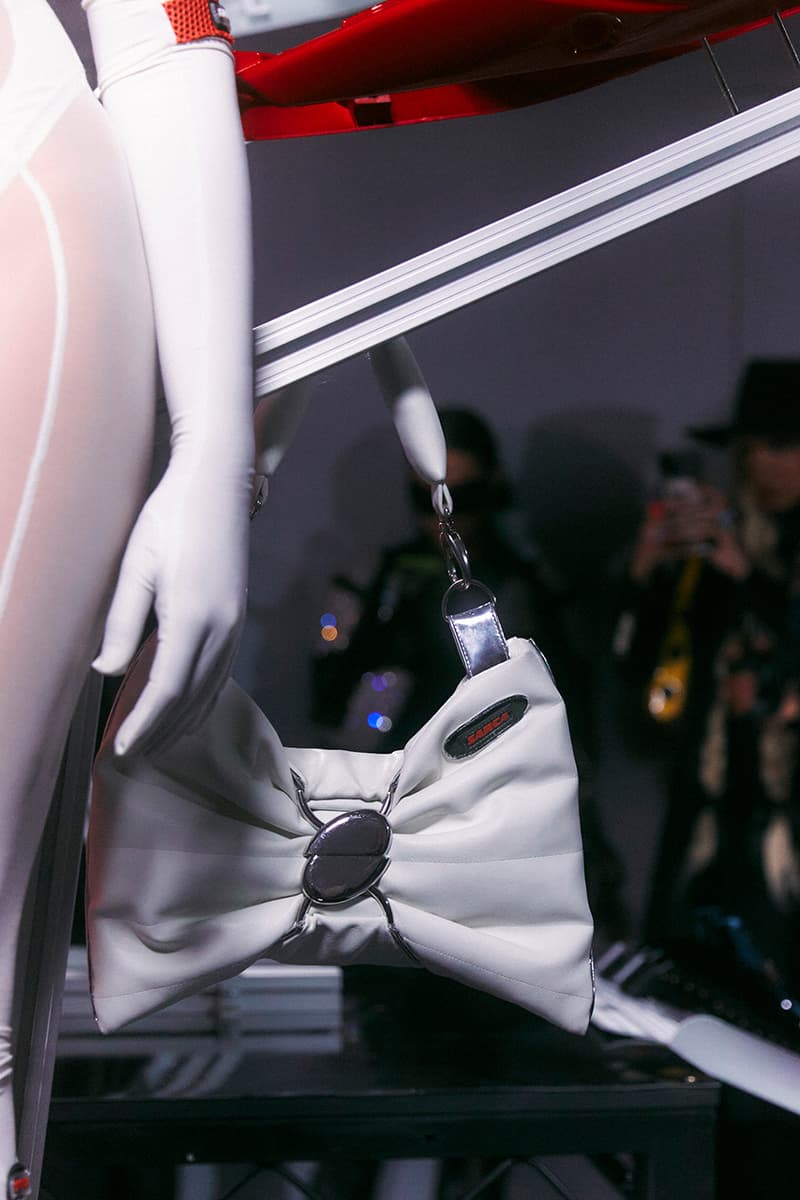 5 of 21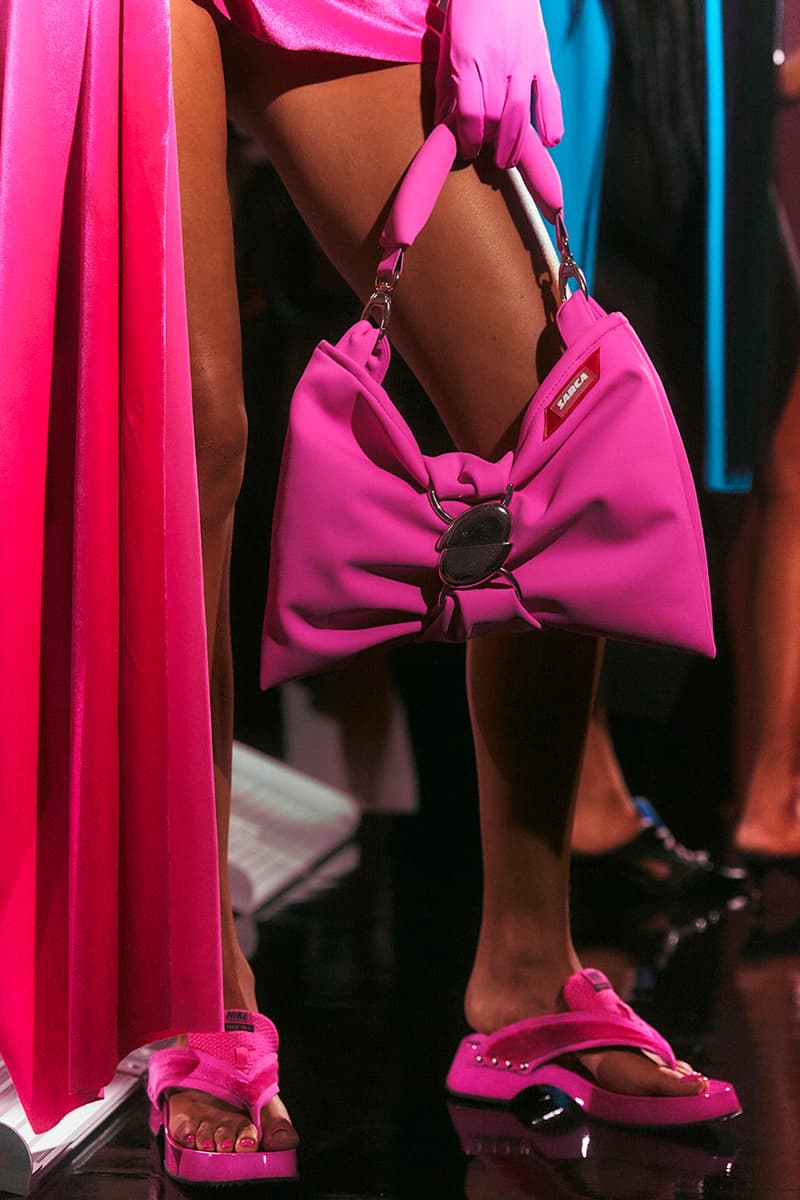 6 of 21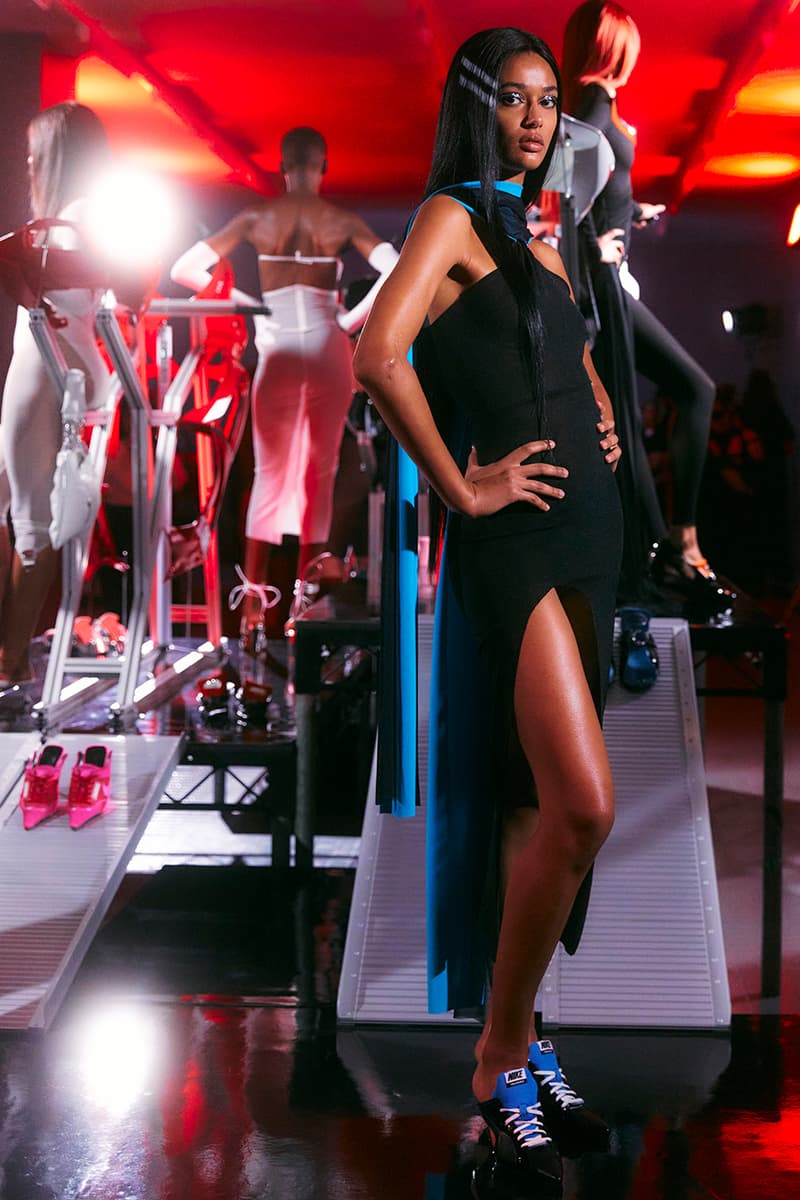 7 of 21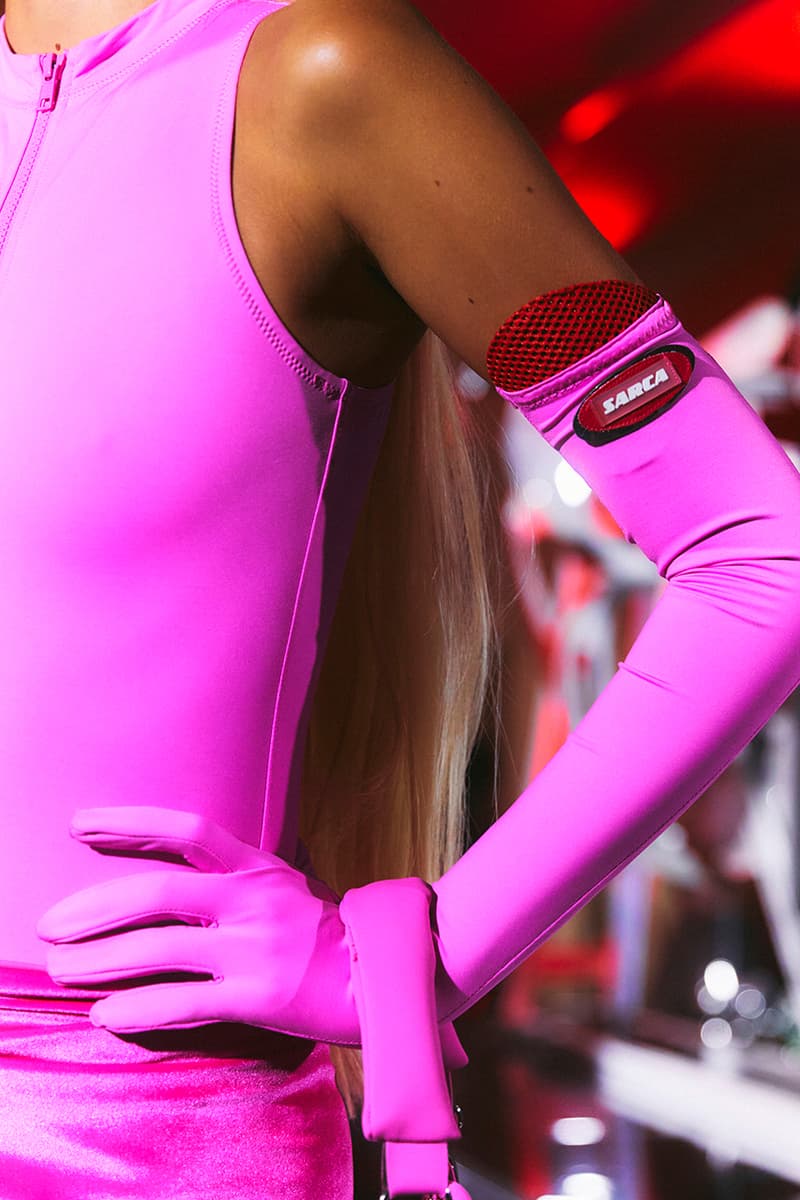 8 of 21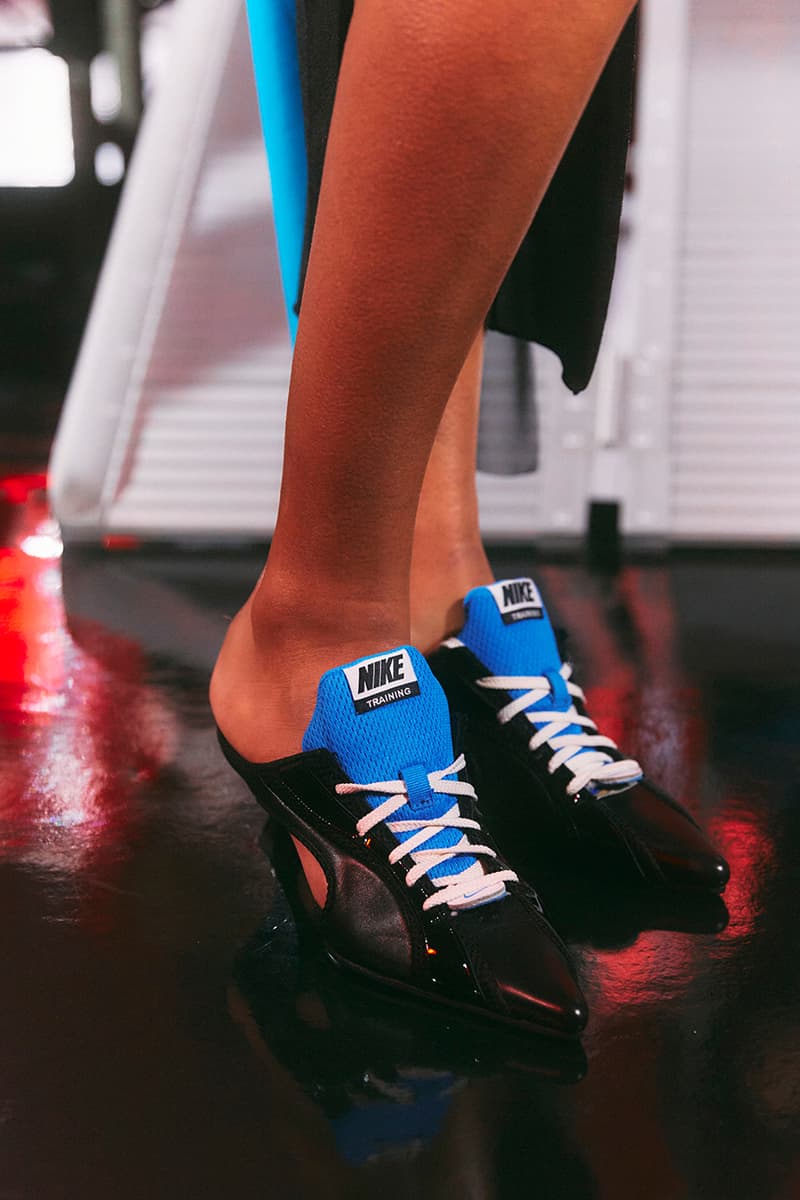 9 of 21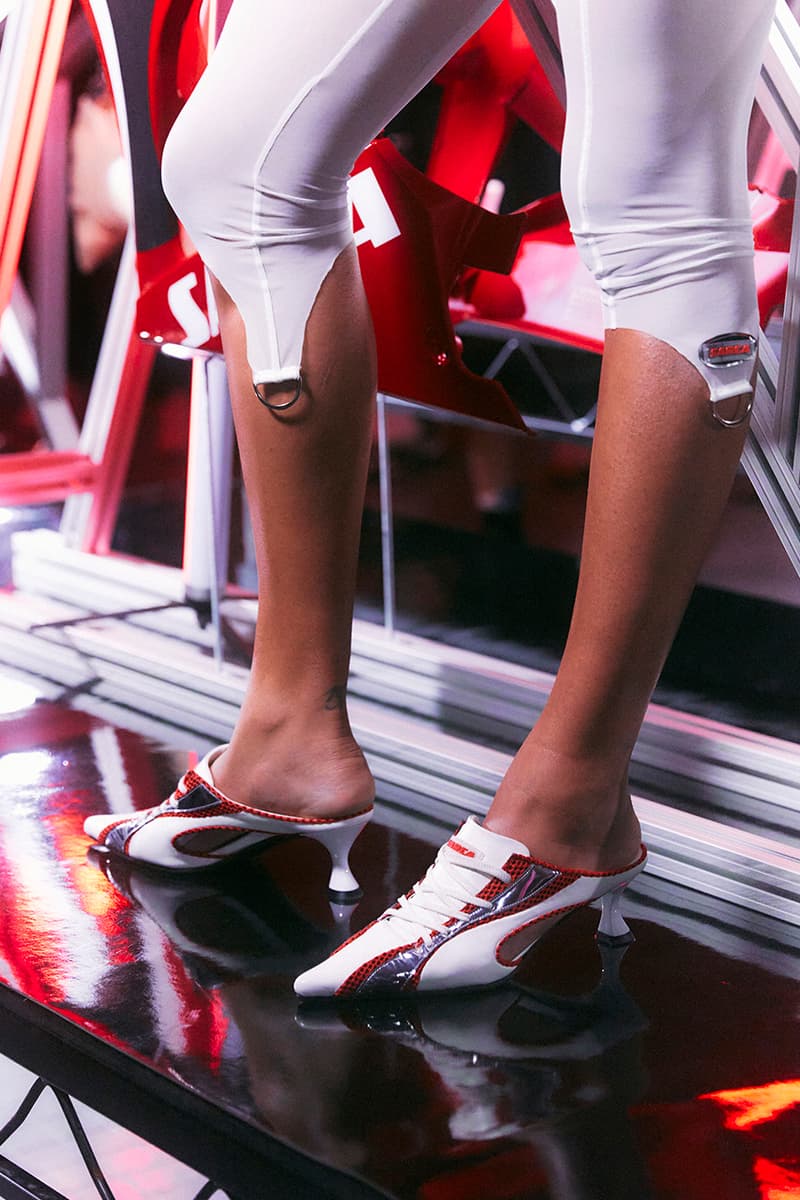 10 of 21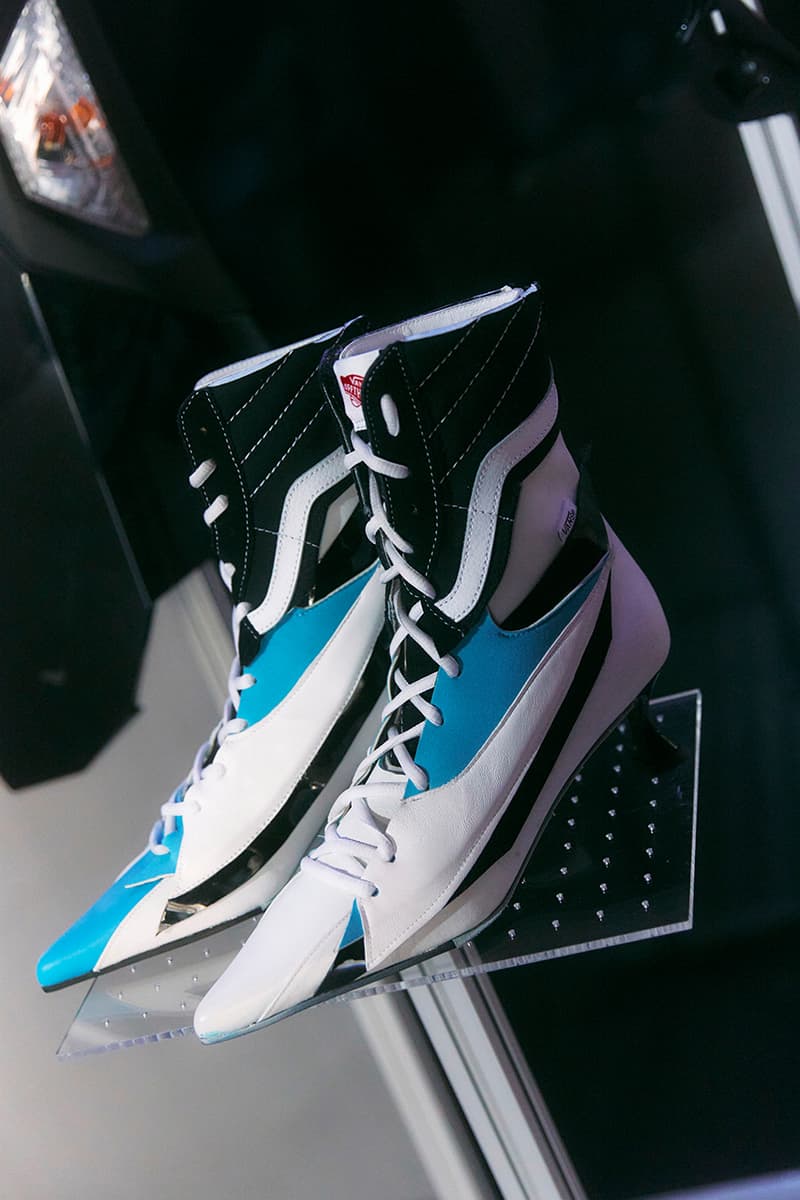 11 of 21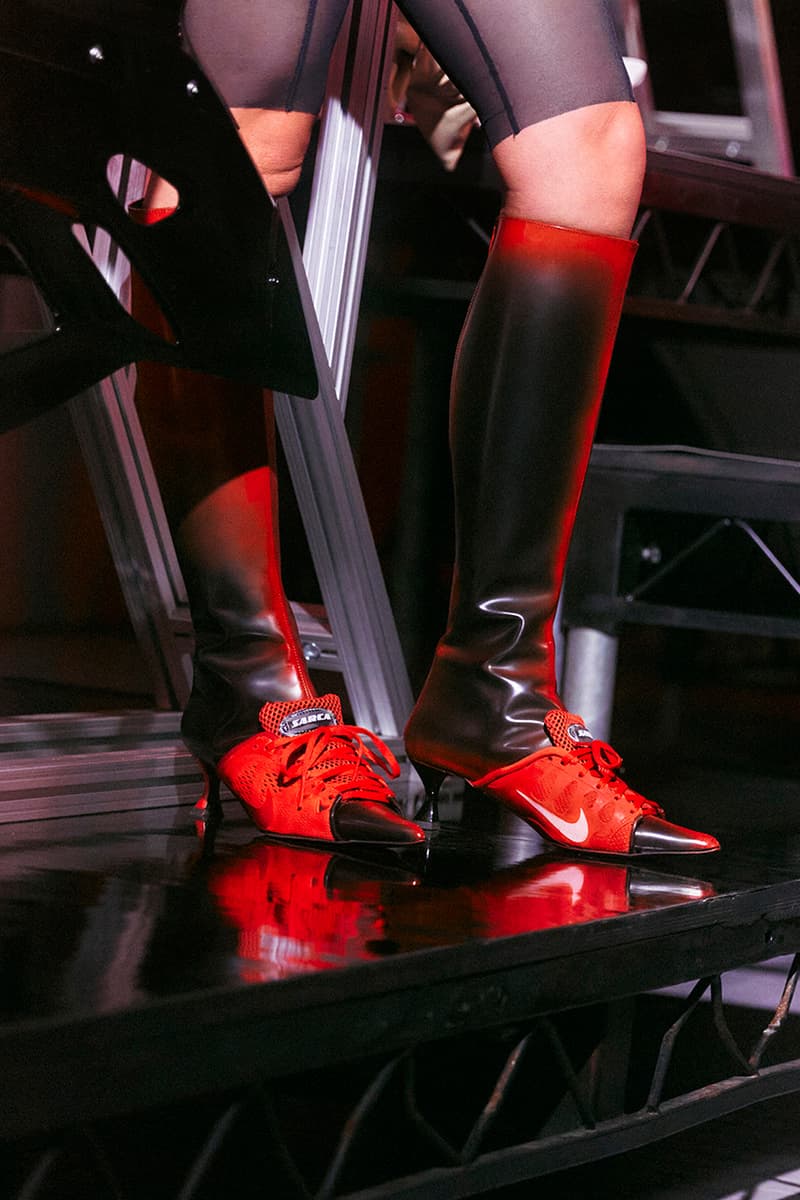 12 of 21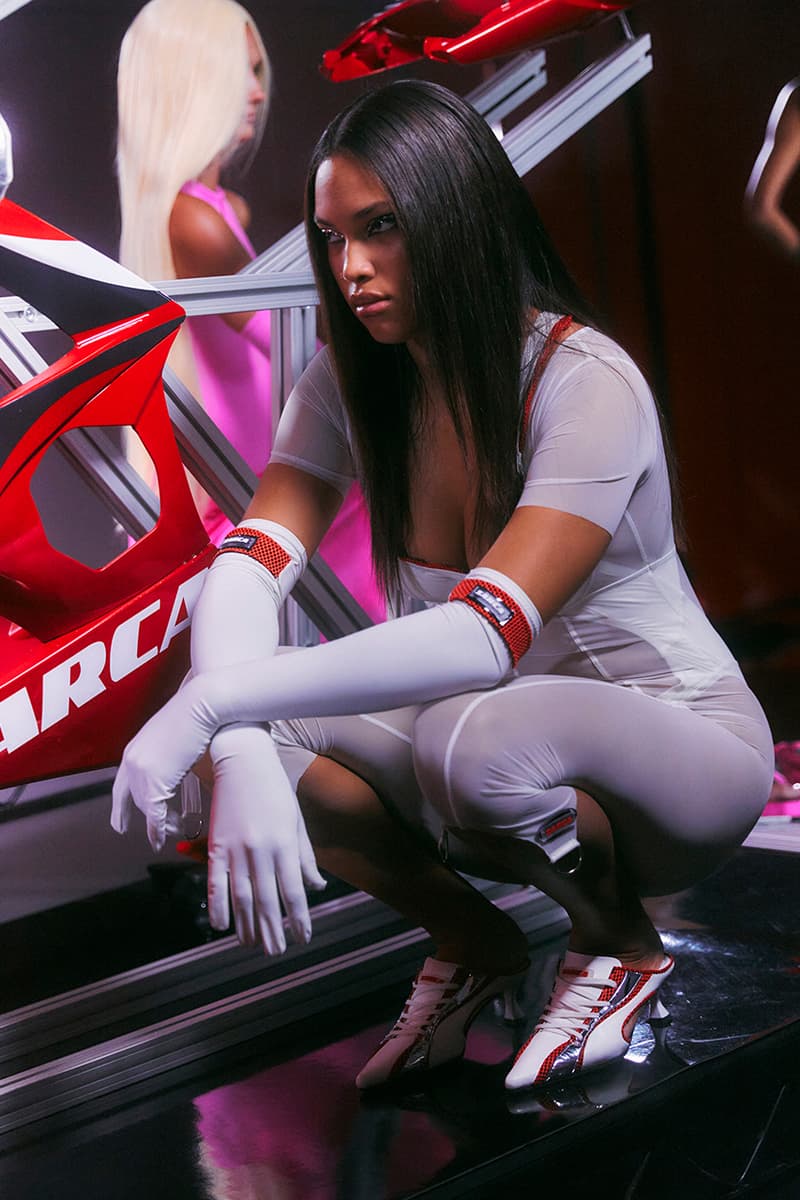 13 of 21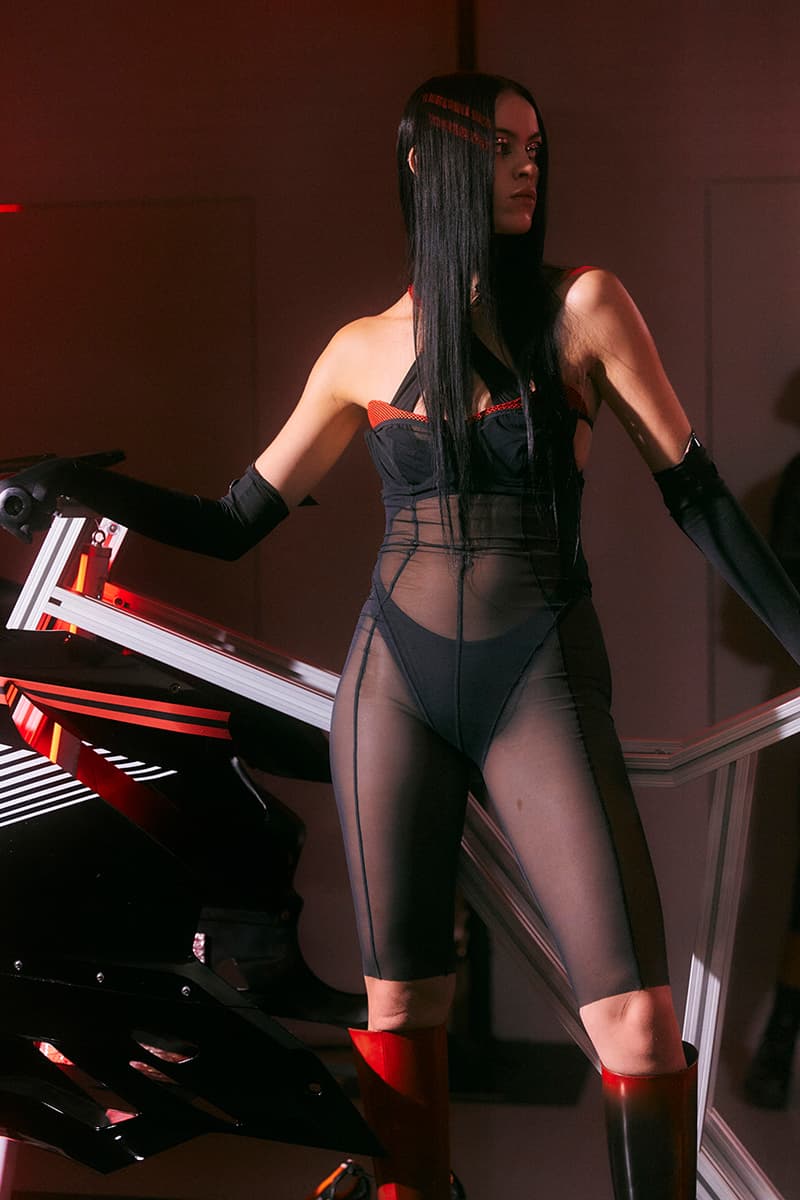 14 of 21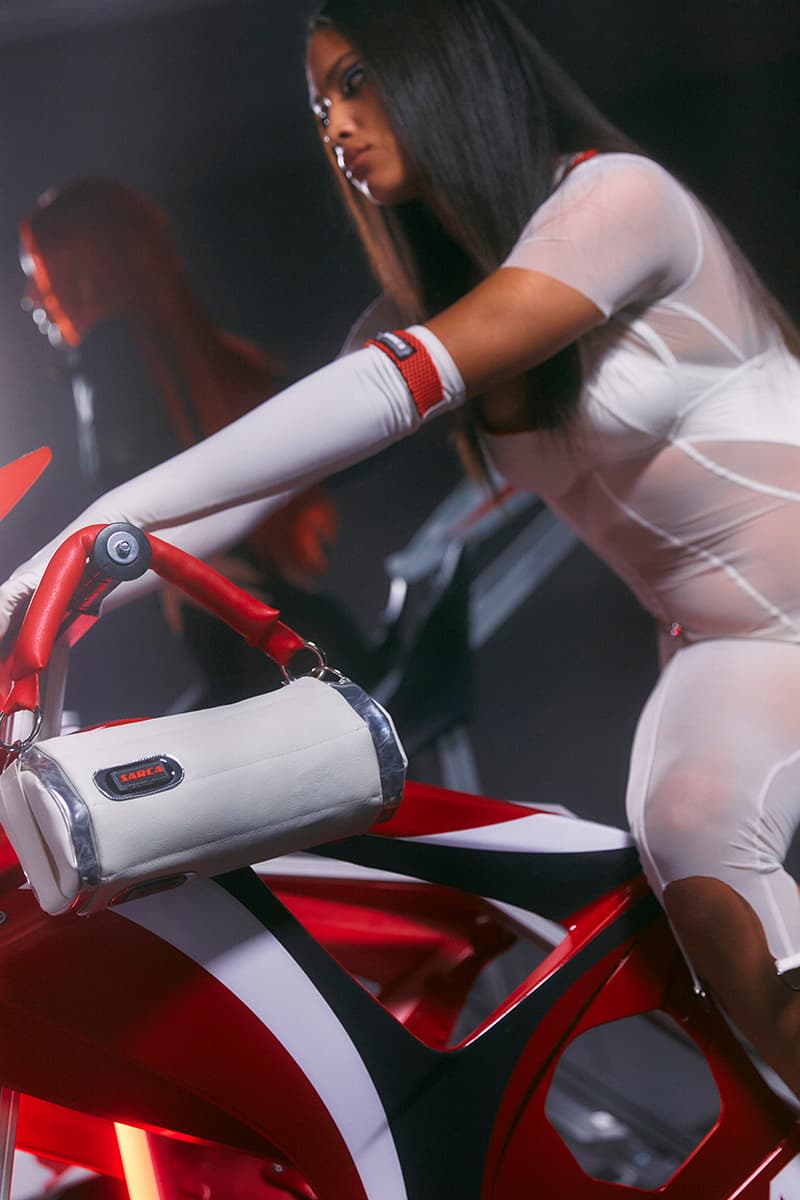 15 of 21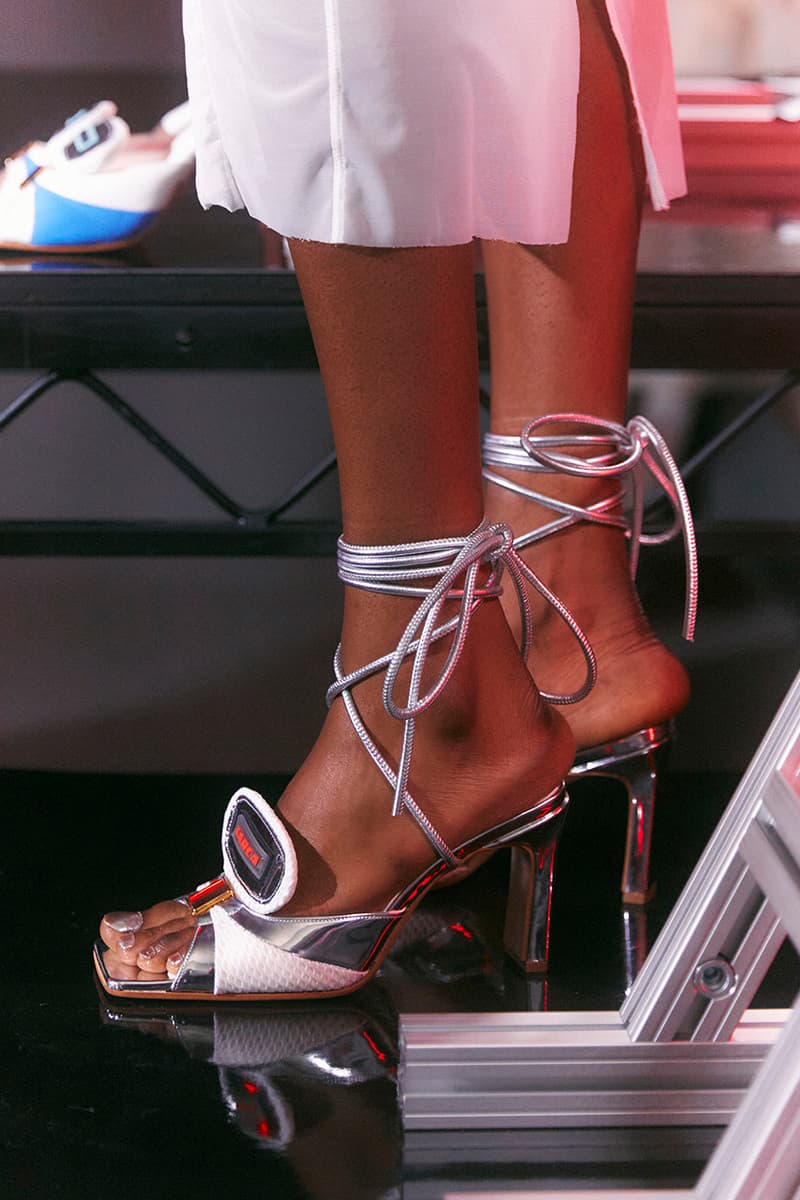 16 of 21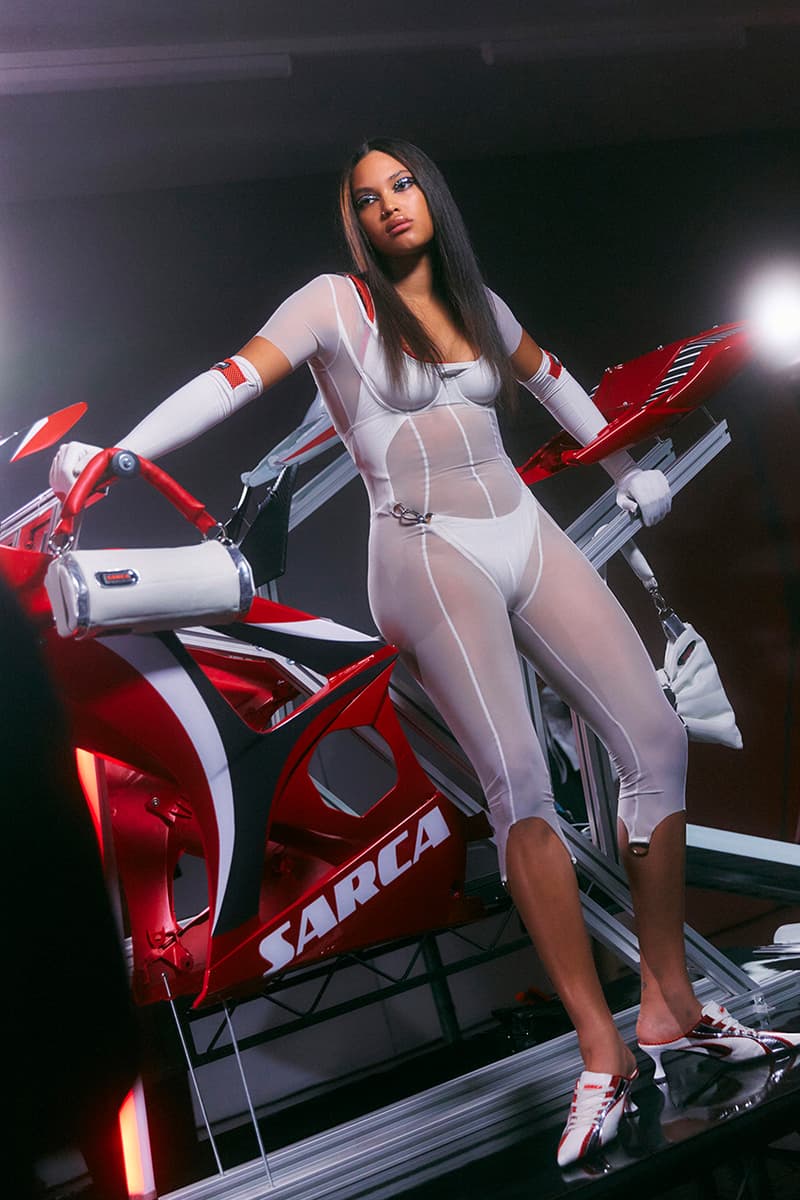 17 of 21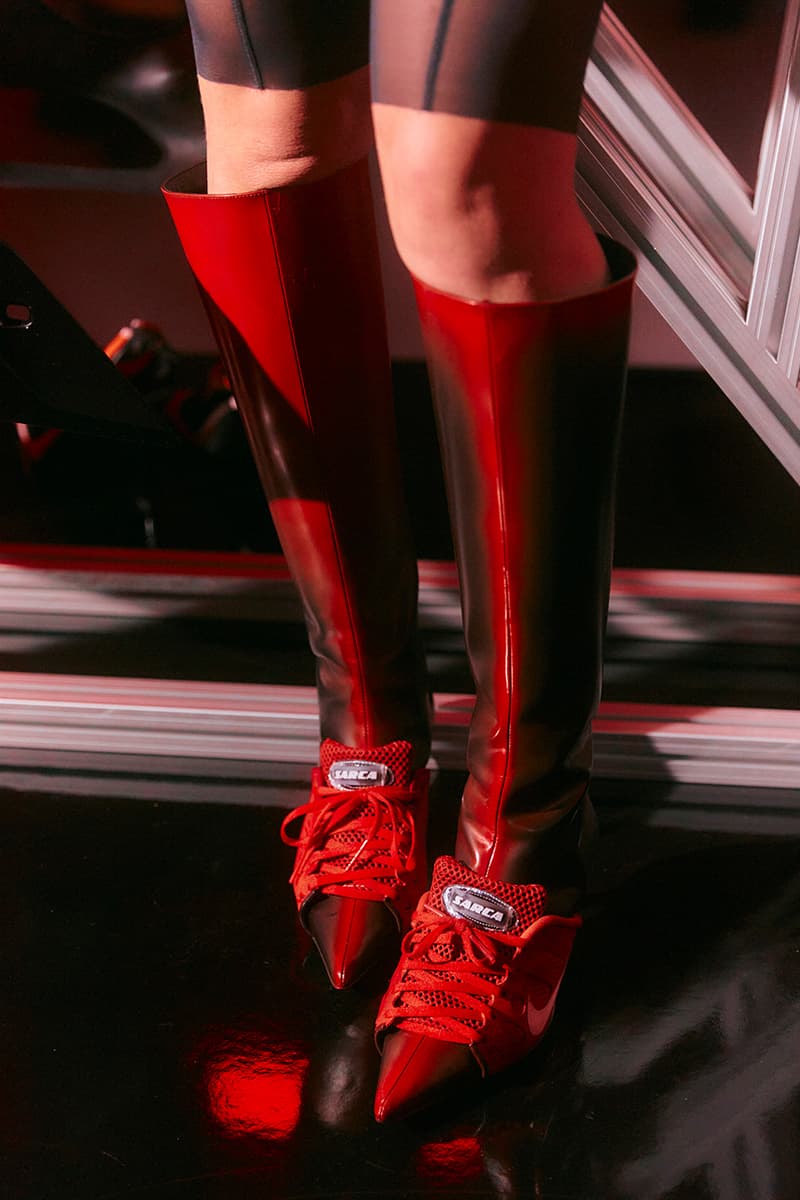 18 of 21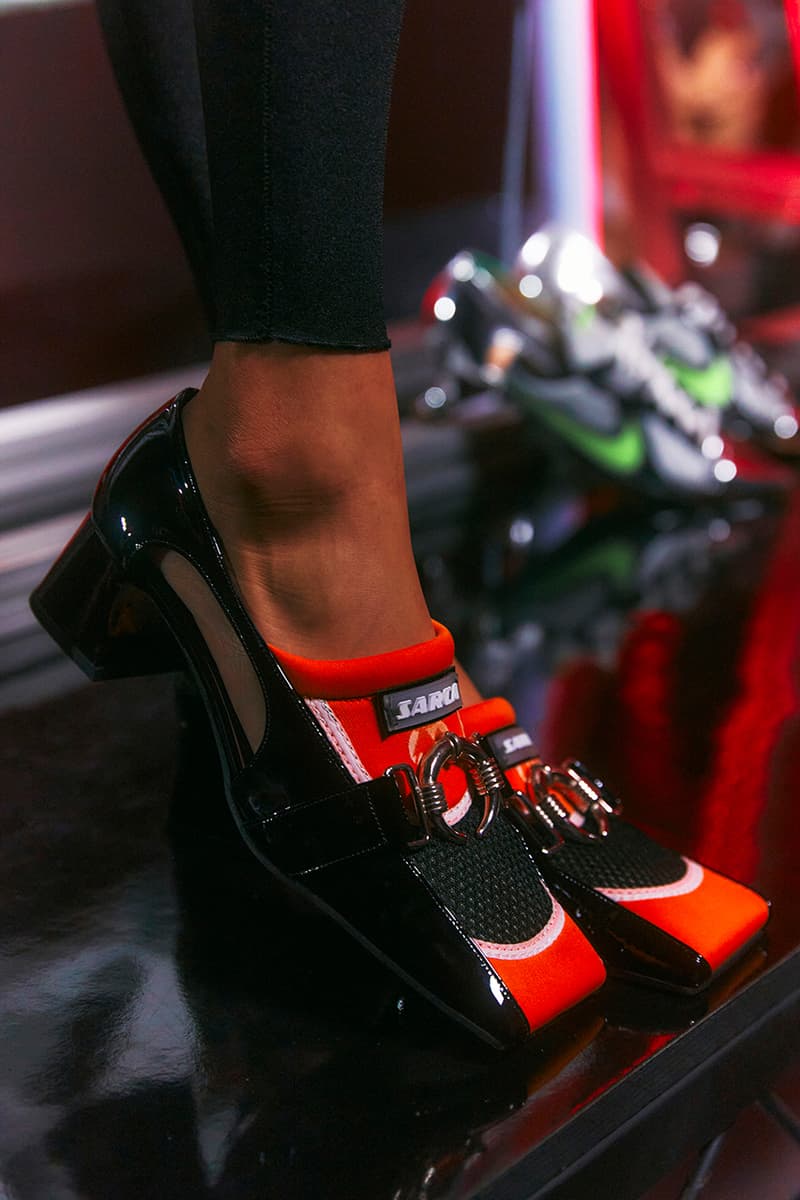 19 of 21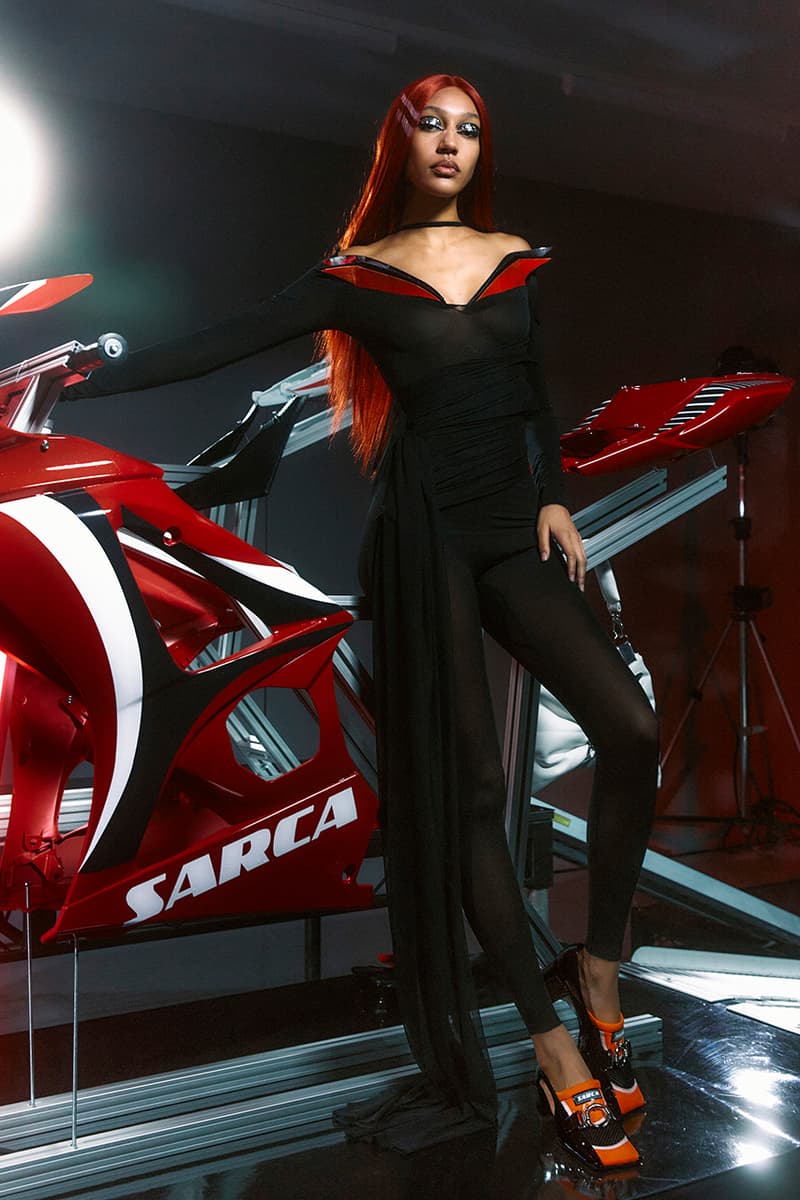 20 of 21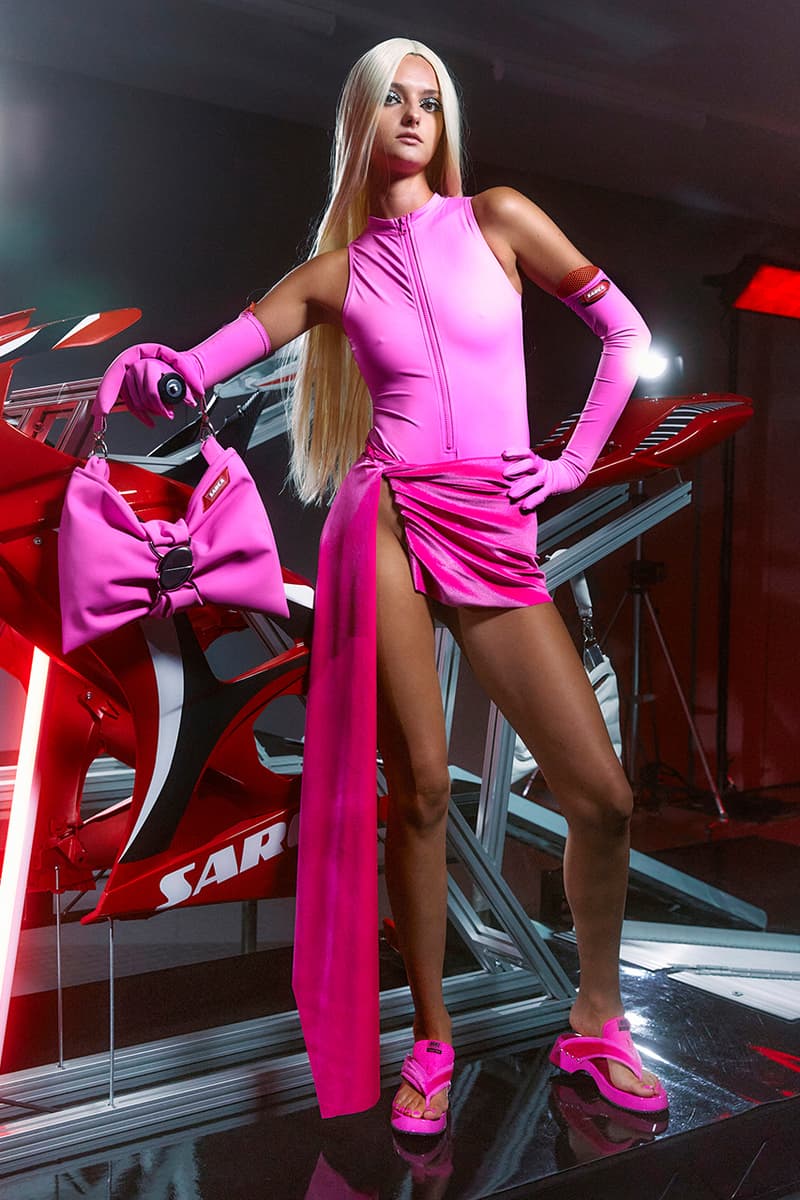 21 of 21
Fashion
Sneaker-Heel Royalty Ancuta Sarca on SS23 at London Fashion Week
"I have been waiting for a long time to show my work in real life to people."
Sneaker-Heel Royalty Ancuta Sarca on SS23 at London Fashion Week
"I have been waiting for a long time to show my work in real life to people."
Long known for fusing kitten heels with sneakers, Romanian-born designer Ancuta Sarca made her London Fashion Week debut back in 2019, under the supportive umbrella of Fashion East. Fast forward by three years and she's back to showcase her inaugural Spring/Summer 2023 collection off her own back, alongside debuting two brand partnerships and an all-new line of bags.
"I have been waiting for a long time to show my work in real life to people," the designer tells Hypebae. "I've gathered so much that I want to show now, and I think it's so exciting." The SS23 collection takes cues from '70s motorsports and features partnerships with SKIMS and Vans, ushering Sarca into a new era of experimentation and this time, everyone's invited.
SS23 also features a range of unisex designs for the first time and sees Sarca delve into her family history to repurpose a number of wigs to create bags representative of prosperity and femininity. We caught up with the designer to find out more about the inspiration behind the collection, how the partnerships came about and what's next for the brand.
Keep reading for the full interview with Sarca, and check out her SS23 collection above.
What can you tell us about the inspiration behind this season's showcase?
When I started, I was looking a lot at Formula One cars and drivers' outfits, like Bentley from the '70s, and I was reading a lot about this female driver, who was the champion. I was just so inspired by how empowered she was and how she stood up for femininity in this really masculine industry of cars. Everything I do is from such a feminine perspective so I really tried to push the boundaries between masculine and feminine by using masculine shoes on heels, and recycling shoes from more extreme sports, which are usually associated with men. I really tried to put that into a very feminine context. This is just a more mature and intimate way of doing that. That's always been the core of my brand, but I think for this collection we really pushed it forward.
You're introducing menswear styles for the first time, how did that decision come about and what are the differences in the design process – if any?
Now it's unisex and I just felt like I wanted to explore other aspects and see the designs on different bodies. There are a lot of male bodies that are also feminine, so I don't want the body to be a restriction. From that point of view, I'm not talking about the body when I say feminine and masculine, it's more about the sense of something.
SS23 also sees the debut of two new partnerships, with SKIMS and Vans, what can you tell us about them?
Vans was something that came about because I was looking at a lot of Formula One and saw all these checkerboards, and I just associated that so much with the checkerboard slip-on. I think it works really, really well in this collection. With SKIMS, I knew I wanted to create clothes, but not from scratch. I wanted to use deadstock materials and it seemed like an interesting idea to use something that's typically really soft and turn it into something very fierce and powerful. With these insertions of geometric and metallic materials, it's a huge contrast. We used a deadstock scheme and some of the [fabrics] had defects, or they were just leftovers, and we just reconstructed them into other pieces.
Sustainability remains at the core of what you do, why is that important to you?
We all see what's happening in the world, it feels like it's going to keep regressing, and it doesn't feel like it's progressing and I think we need to do something about it. We live in this world, we need to live healthily, and we need to make sure the next generations live a healthy life.
Finally, what's next for Ancuta Sarca?
I want to explore more collaborations. Having these deadstock schemes and brands come along, was just so interesting for me and it's like a mission to complete when you receive a randomised product that needs to be changed. I think I want to do more of that, but for now, I just want to take a couple of days off.
---
Share this article