Fashion
London Fashion Week SS23: Day 1 Highlights
Courtesy of Karoline Vitto, Poster Girl and more.
London Fashion Week SS23: Day 1 Highlights
Courtesy of Karoline Vitto, Poster Girl and more.
Daniel w. Fletcher kicked off the first evening of London Fashion Week with a sombre show that paid tribute to Queen Elizabeth II. For the season's first official day, attendees were treated to showcases from the likes of Fashion East designer Karoline Vitto, ex-Dior and Louis Vuitton designer Edward Crutchley and bodacious London label Poster Girl, plus many more.
As always, in and amongst a sea of seasoned professionals and emerging designers, there were a number of shows that stood out. We've rounded up our favorites from Day 1, from basement car parks to hair glitter, take a look at our top shows below.
Read on to find out more about the shows you might have missed before we dive into Day 2.
Fashion East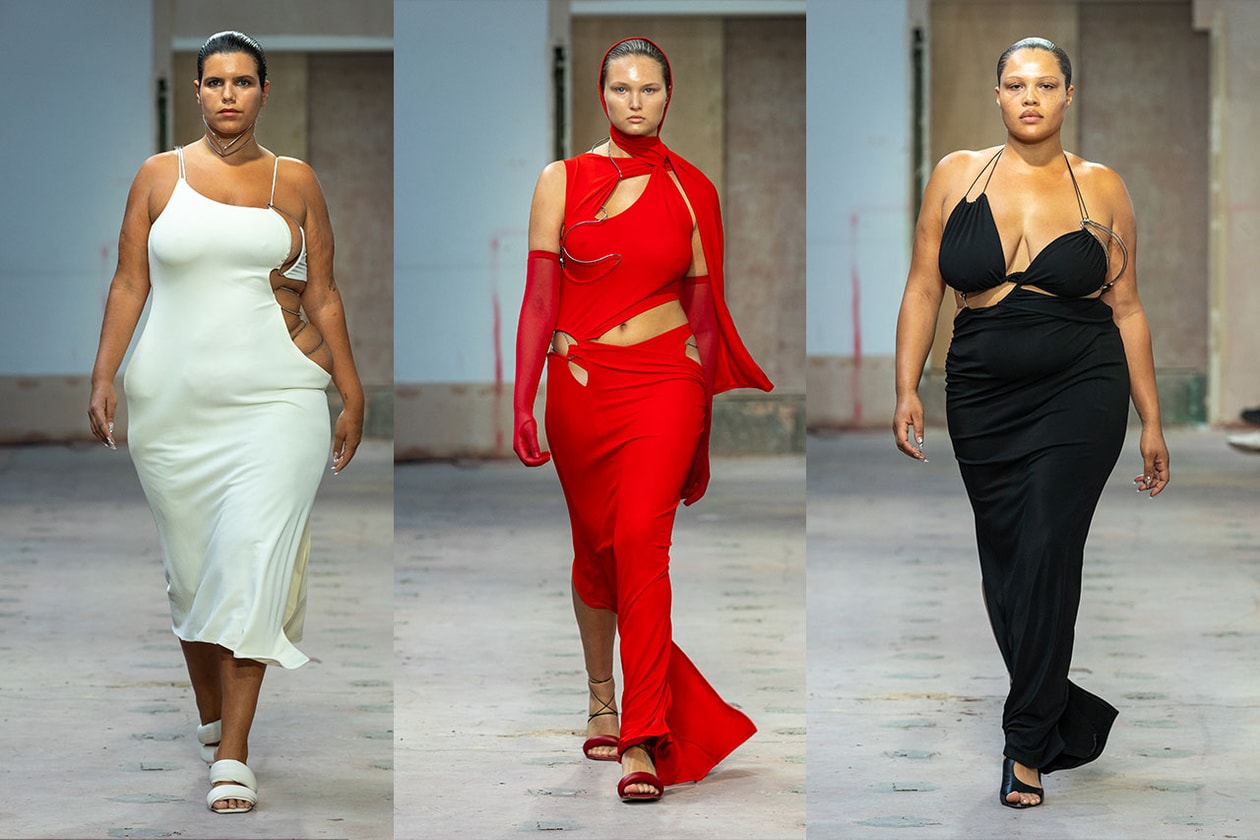 Out of all the designers in Fashion East's SS23 roster, Karoline Vitto stole the show. With the most inclusive runway that LFW has possibly ever seen, the Brazilian-born designer offered an authentic depiction of the female form and genuinely (like, really genuinely) celebrated it and supported it. The minimal color palette of red, black and green allowed Vitto's designs to speak for themselves, showcasing her ability to design for people of all shapes and sizes with ease.
Poster Girl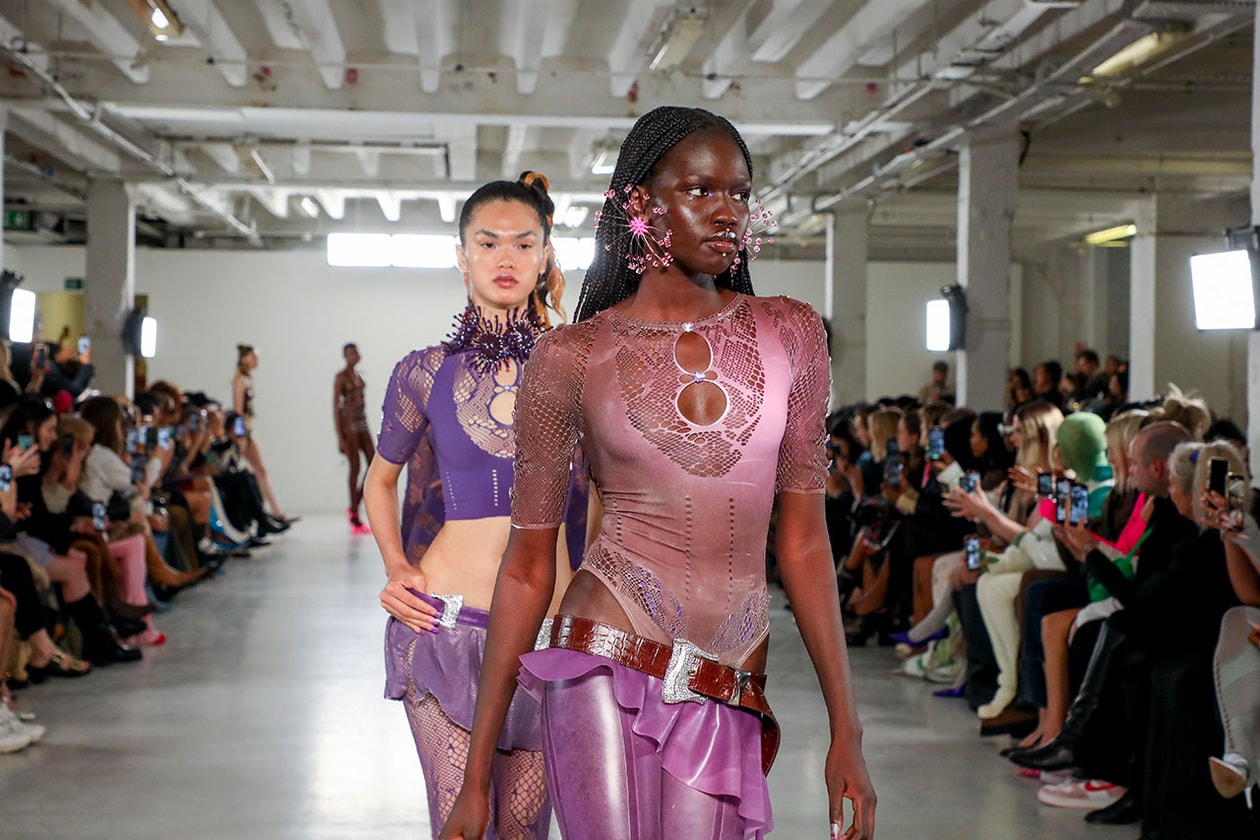 There's low-rise, and then there's really low rise. Poster Girl's SS23 showcase saw an explosive array of form-fitting fabrics hitting the runway, complete with beaded statement earrings and below-the-bum belts. While there could've been more diversity in terms of body shapes and sizes (especially since the brand's "Miranda" dress has been worn by so many,) the new collection did exactly what Poster Girl sets out to do. It shocked, it experimented and it surprised.
Edward Crutchley
Taking place in the basement of a car park, Edward Crutchley's runway show had plenty of standout moments. The models in holographic heels and crystallized thongs, the camp-esque ensembles and of course: the show-stopping dress that will be etched into our brains for years to come. Drawing inspiration from Greek mythology and seemingly from clubwear, mermaids and everything in between, Crutchley's SS23 was a holographic celebration, dripping in decadence.
KNWLS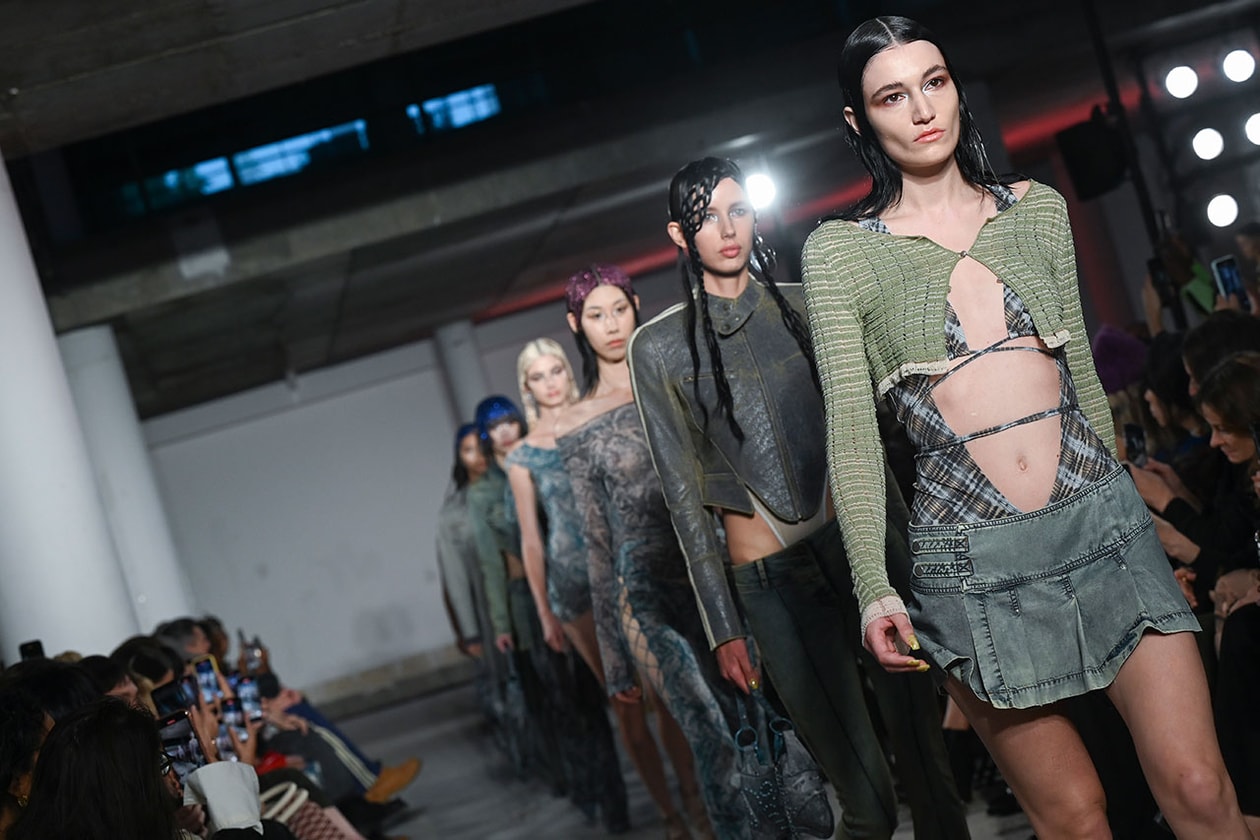 LFW Day 1's closing showcases came courtesy of KNWLS, the South London-based label created by Charlotte Knowles and her partner Alexandre Arsenault. In keeping with the current low-rise, cut-out trend that's going nowhere fast, SS23 was an exciting display of form and function. Most excitingly, however, was the showcase's hottest accessory: the hair. Numerous models paraded down the runway with their hair drenched in glitter, with hues ranging from brassy copper to electric blue.
---
Share this article