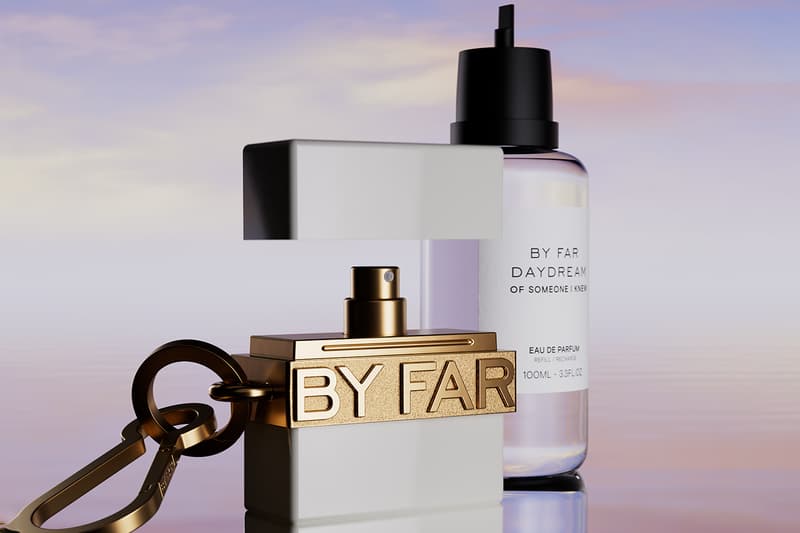 1 of 2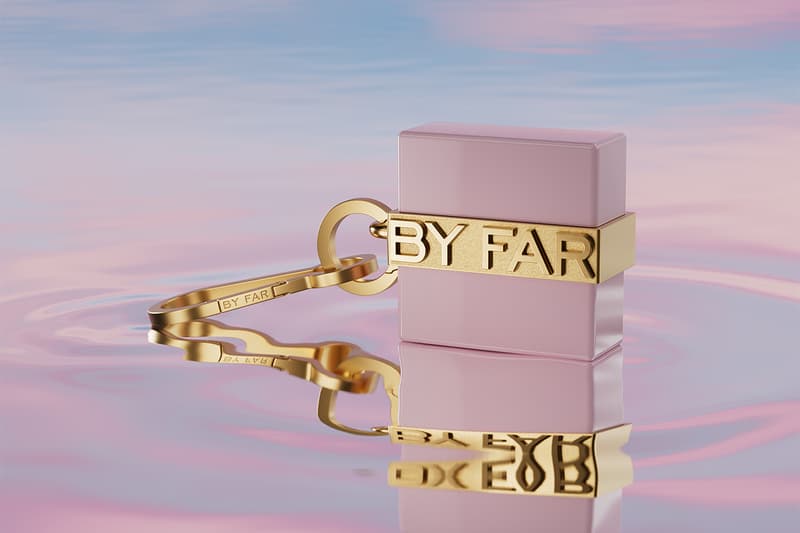 2 of 2
Beauty
BY FAR Welcomes You to Experience a Cosmic "DayDream" With New Fragrance Collection
With model Kendall Jenner fronting the unveiling campaign.
BY FAR Welcomes You to Experience a Cosmic "DayDream" With New Fragrance Collection
With model Kendall Jenner fronting the unveiling campaign.
Bulgarian cult-loved accessories brand BY FAR has launched a new fragrance collection titled "Daydreams," featuring model and reality star Kendall Jenner.
The new BY FAR perfume collection comprises seven dream-inducing refillable Eau de Parfums, such as "Daydream of a Splash," "Daydream of Passing Clouds," "Daydream of a Bing Queen," 'Daydream of a Rose Garden," 'Daydream of a Love Trance," "Daydream of a Hopscotch," and 'Daydream of Someone I Knew," all categorized as a colorful olfactory experience. BY FAR has reimagined the model to the traditional fragrance approach with charms to work as a bag or jean bracelet to carry up to 20 mL of perfume. Each case is fully customizable with the six colorways available and can also be purchased in a pre-designed version as well.
BY FAR strategically made sustainability and workability top of mind for the collection. Each scent comes in a 100 mL bottle that you can turn upside down and shake into the 20 mL charm bottle. The perfumes are made with 100% of natural alcohol and feature a base of exotic Turkish and Bulgarian repurposed rose essential oil.
Kendall Jenner stars in the "Daydream" campaign, which is an inspiring short film directed by photographer and director Charlotte Wells. Set to the nostalgic pop tune of "Fantasy" by Mariah Carey, the charm of the collection is the main character as it accompanies Jenner through a cosmic journey of a daydream reality.
The BY FAR "Daydreams" collection retails for $250 USD and can be purchased via the brand's website.
View this post on Instagram
---
Share this article