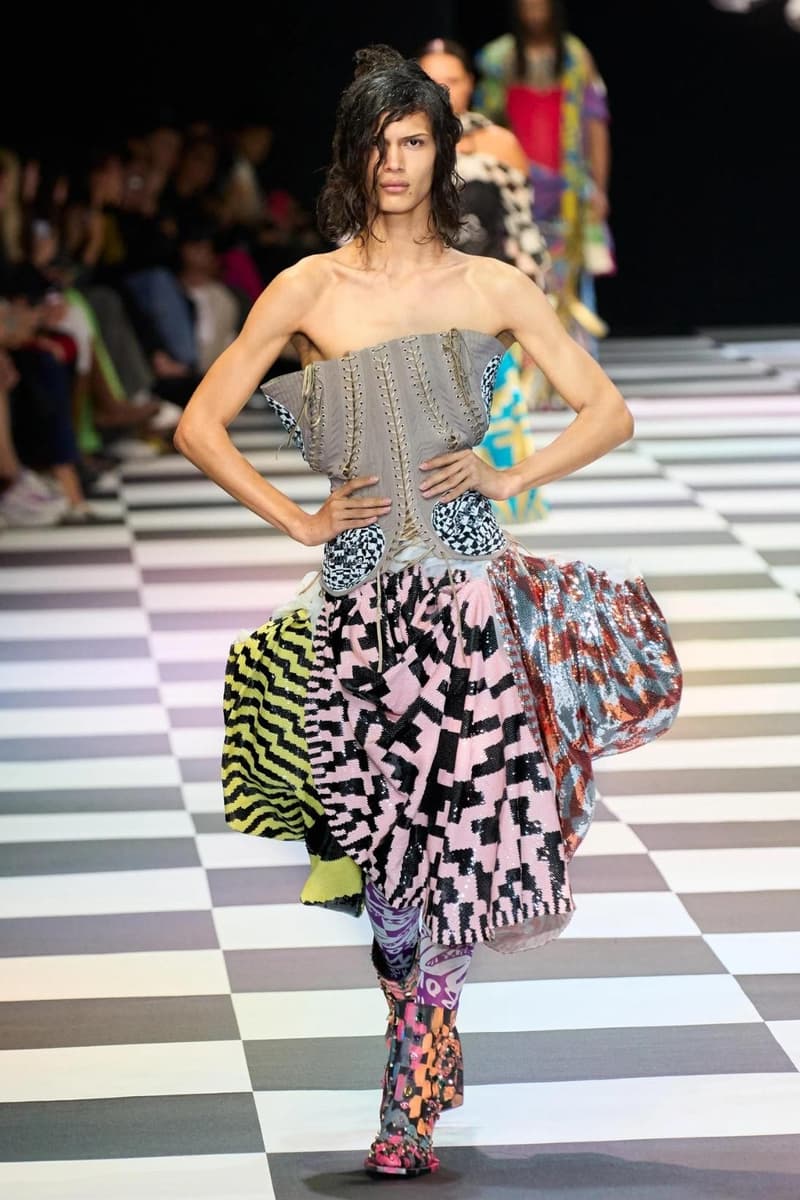 1 of 38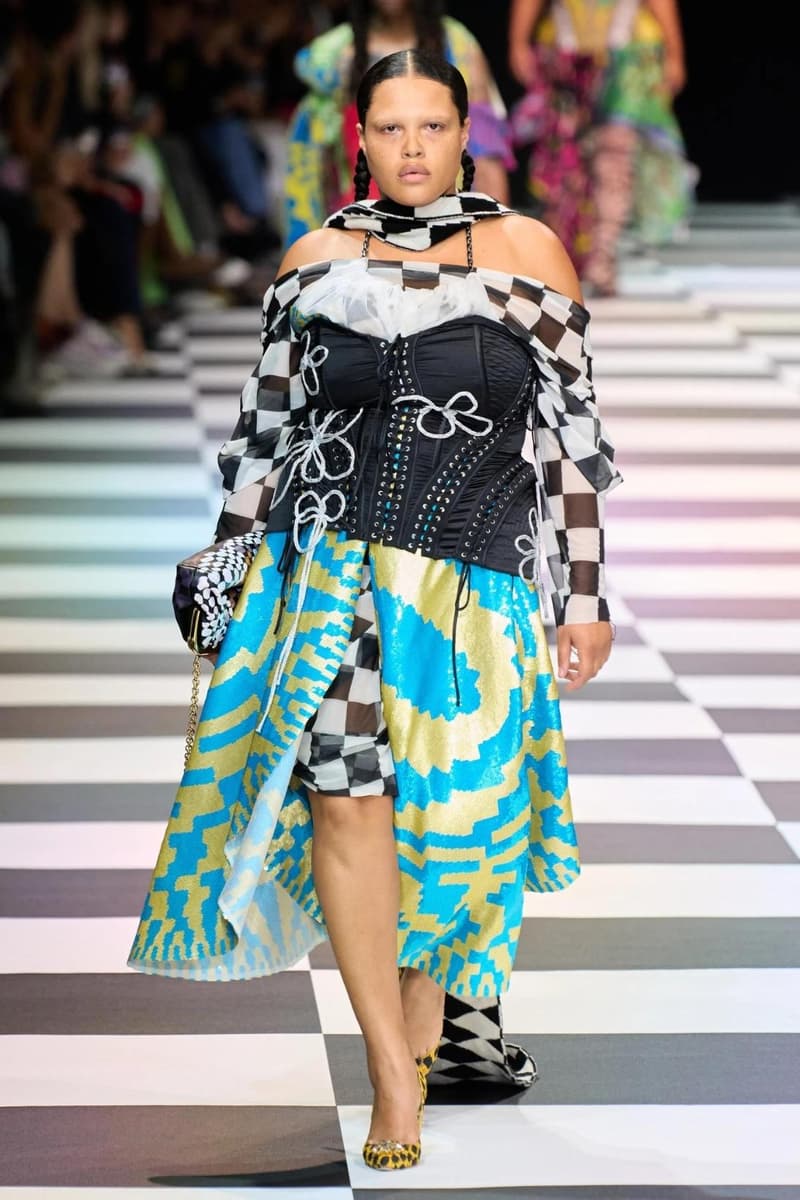 2 of 38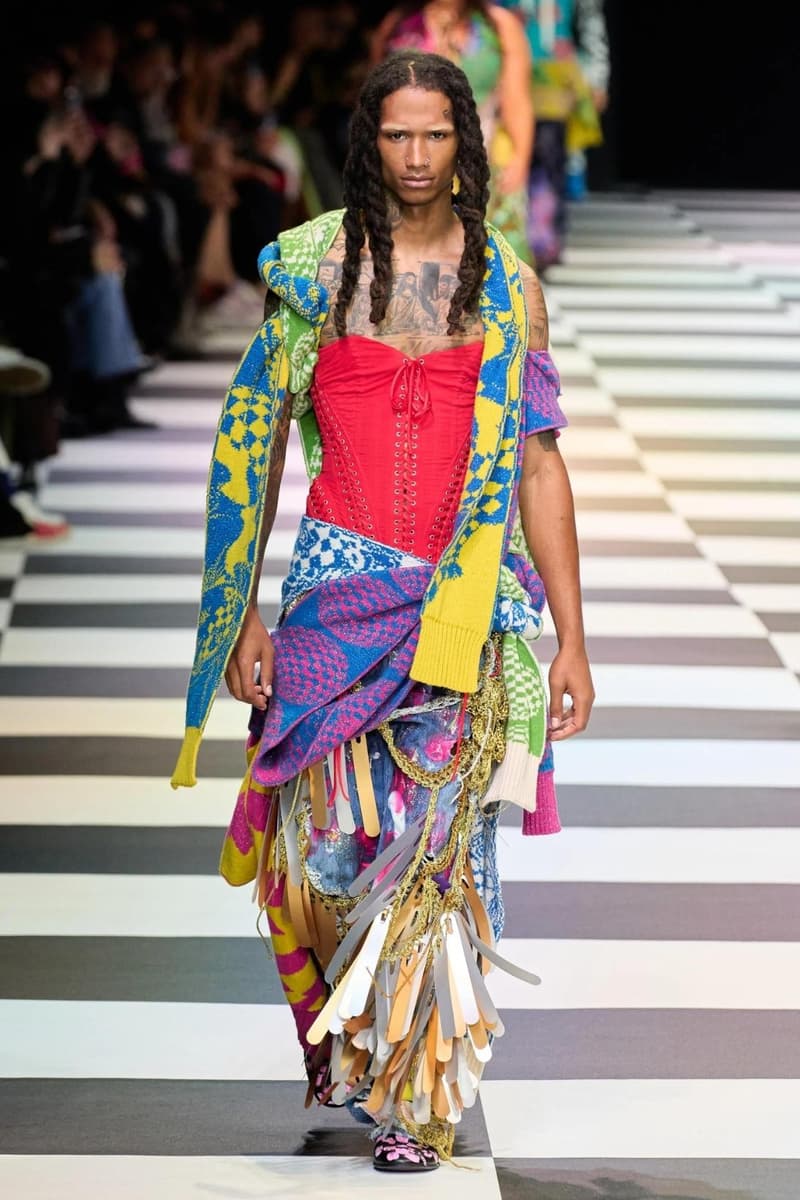 3 of 38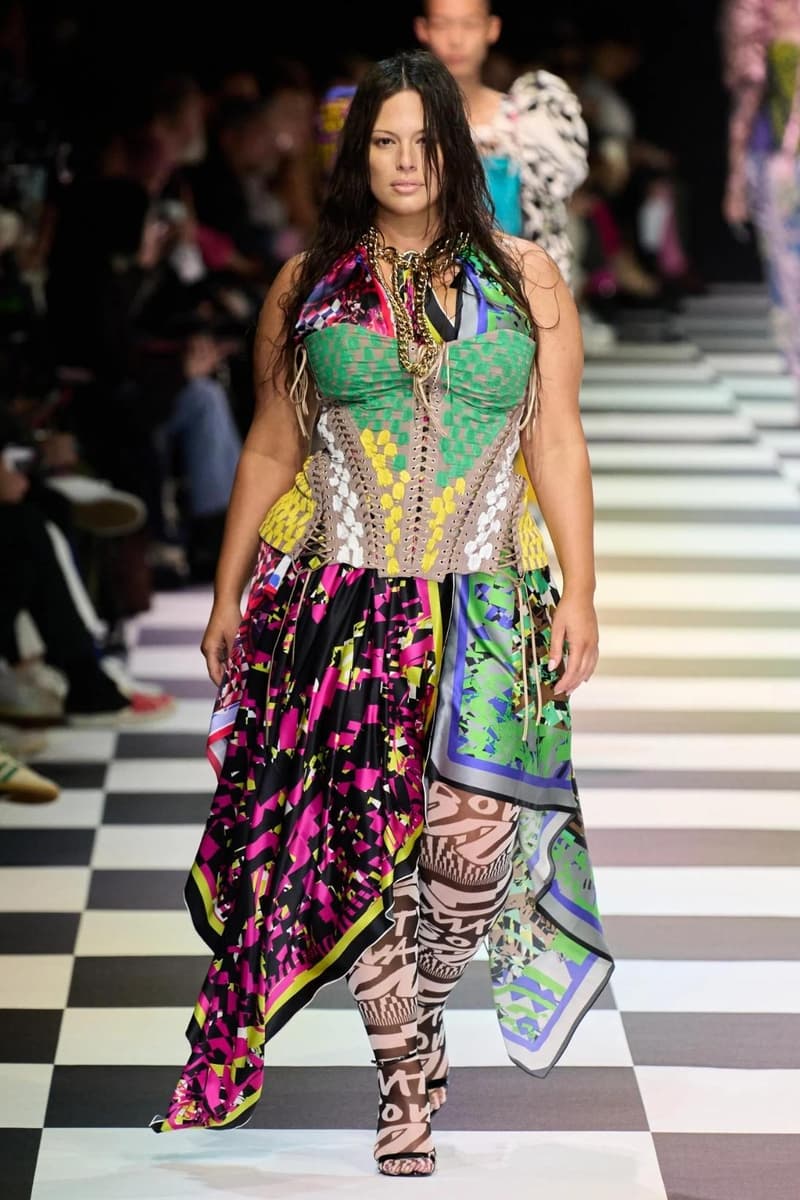 4 of 38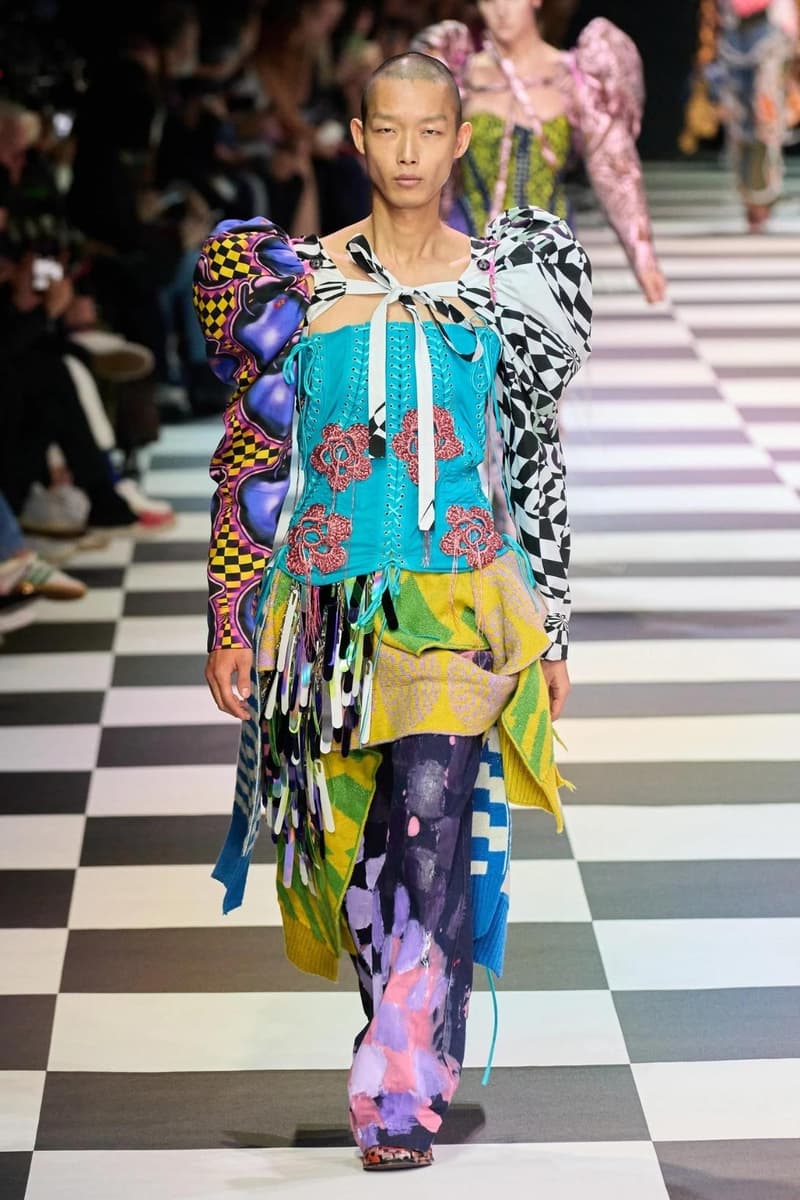 5 of 38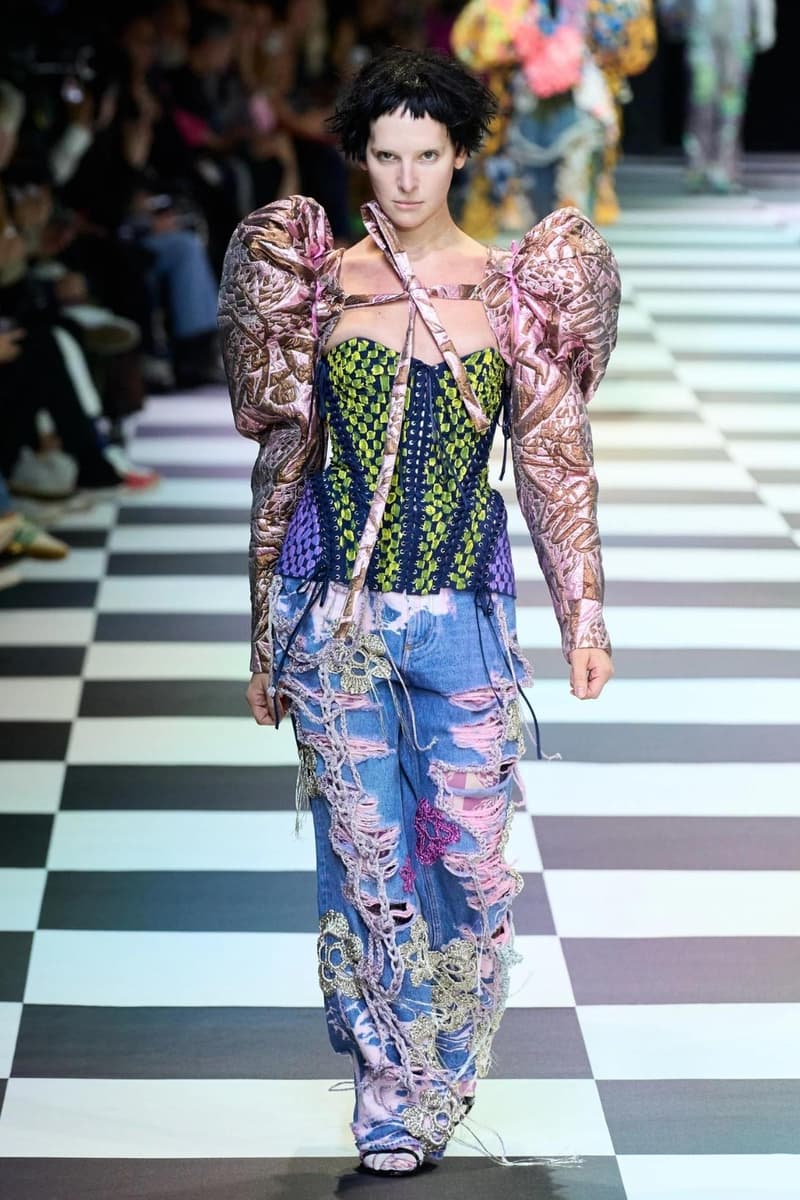 6 of 38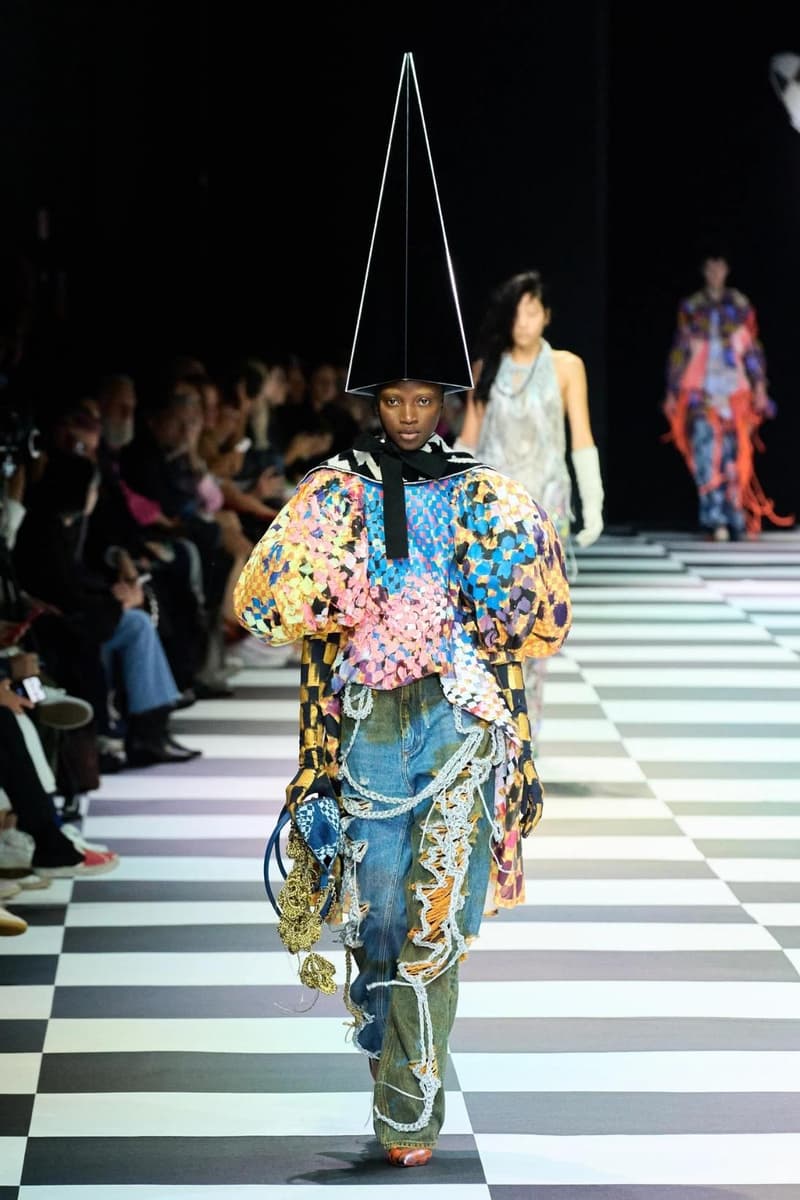 7 of 38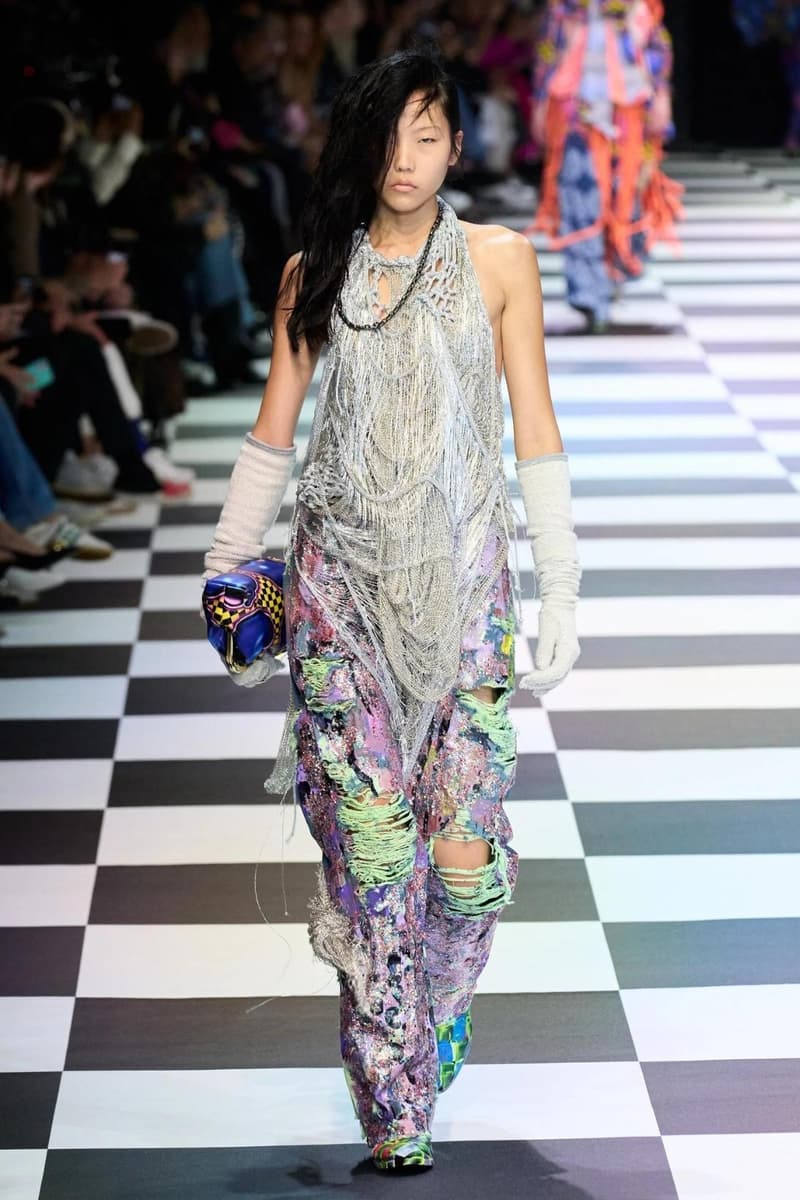 8 of 38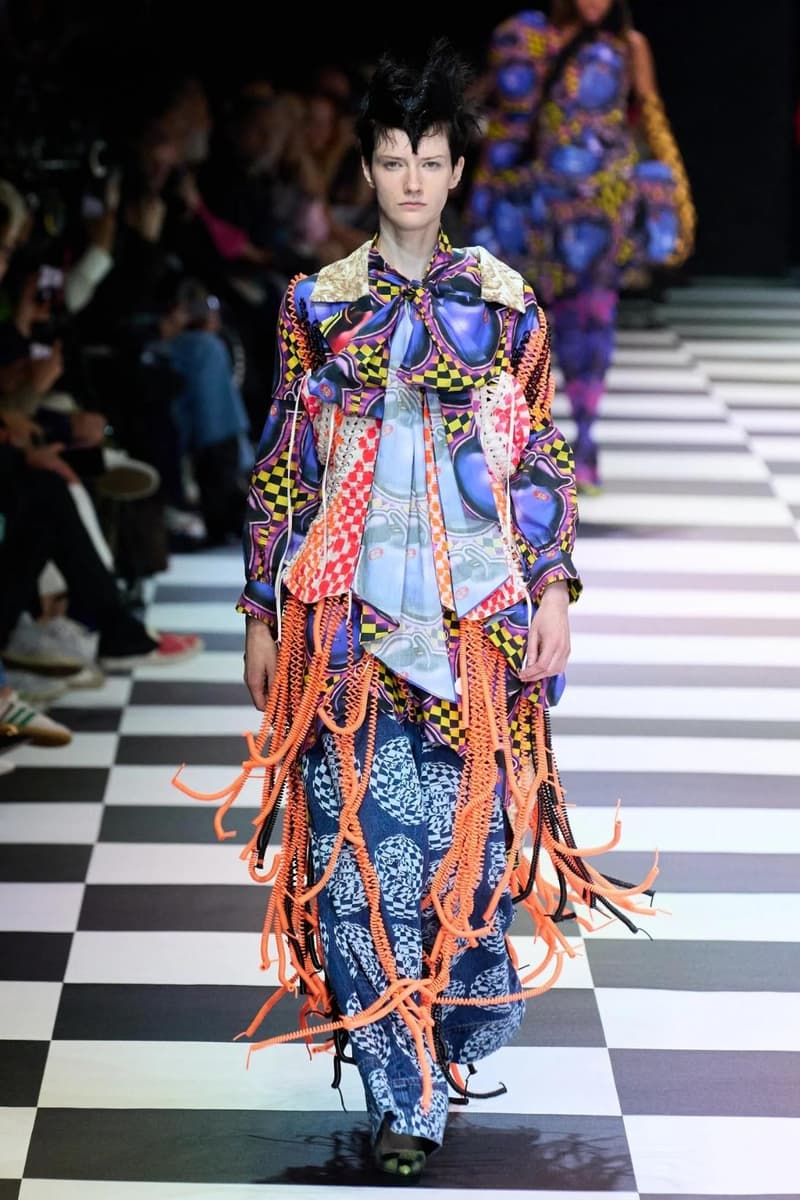 9 of 38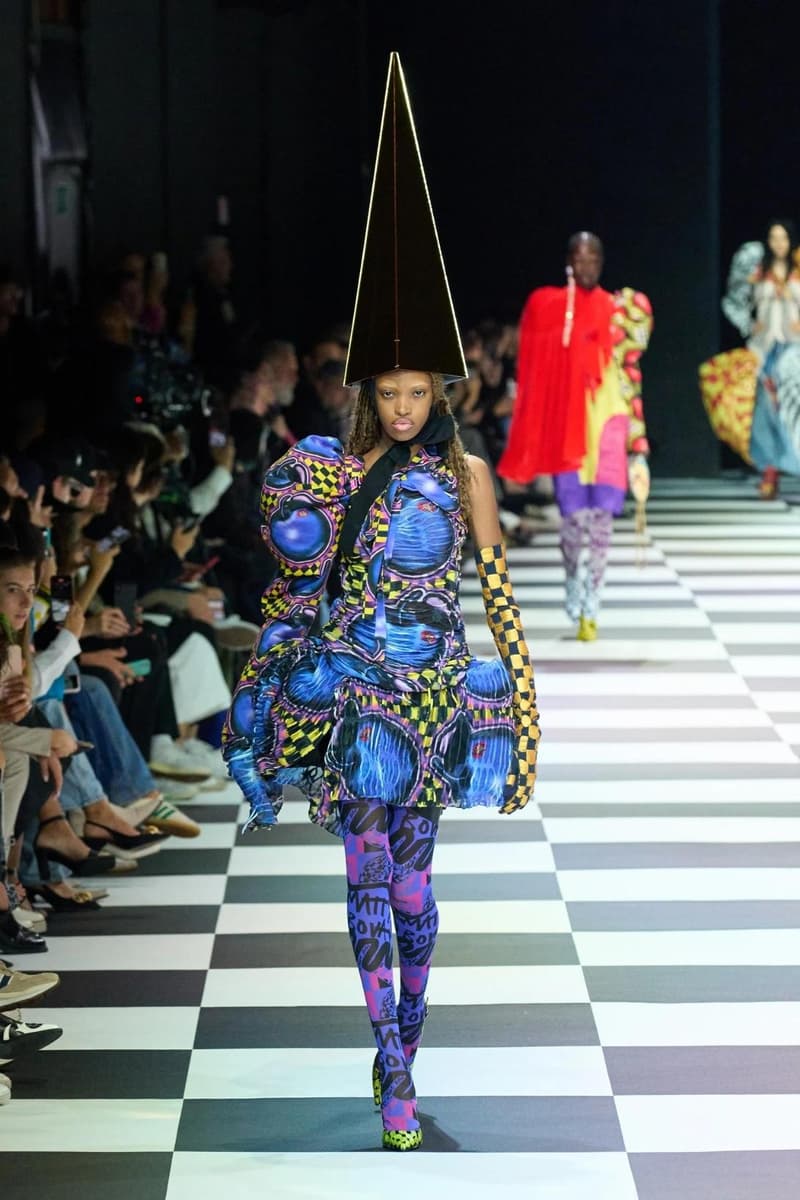 10 of 38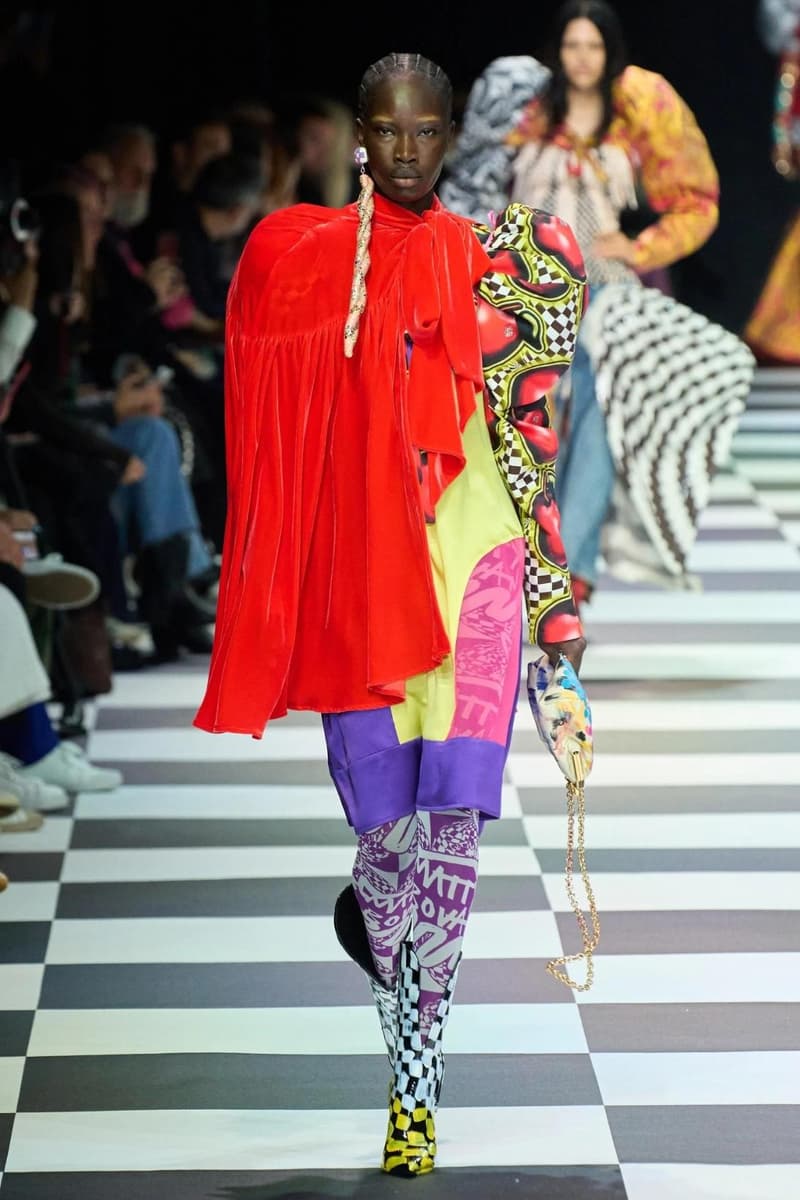 11 of 38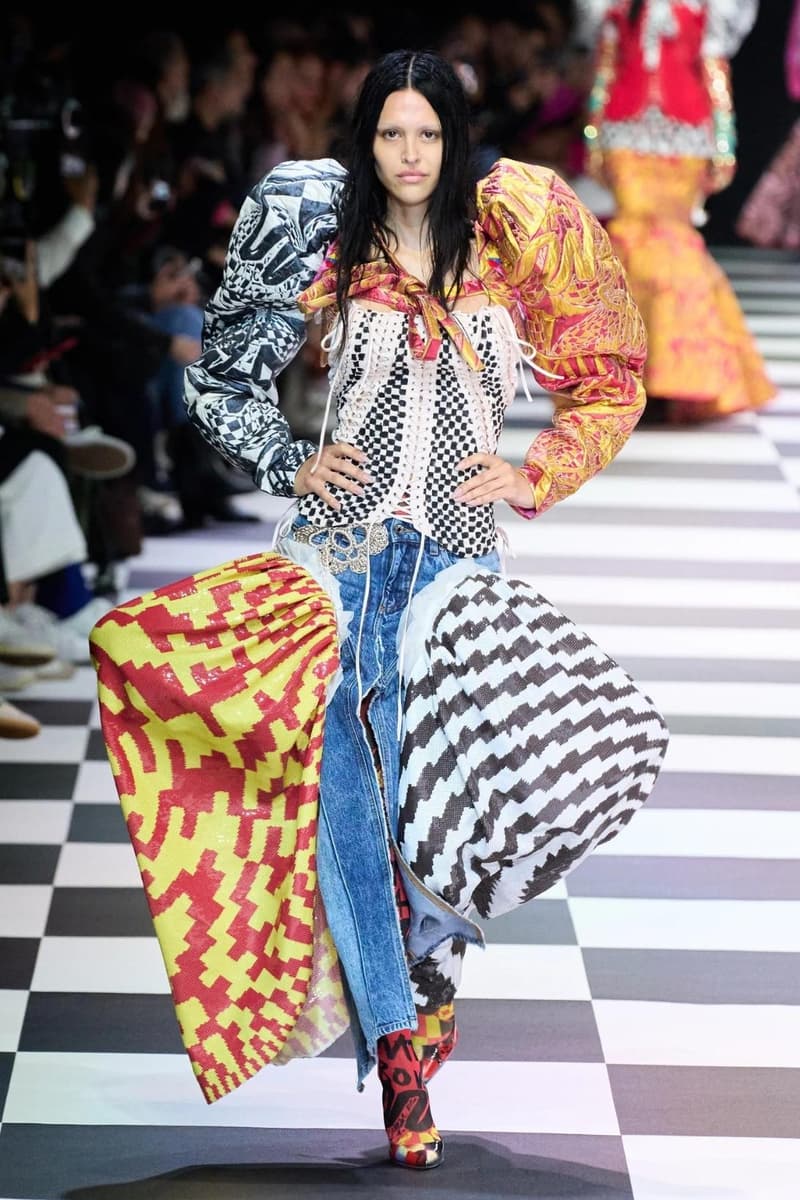 12 of 38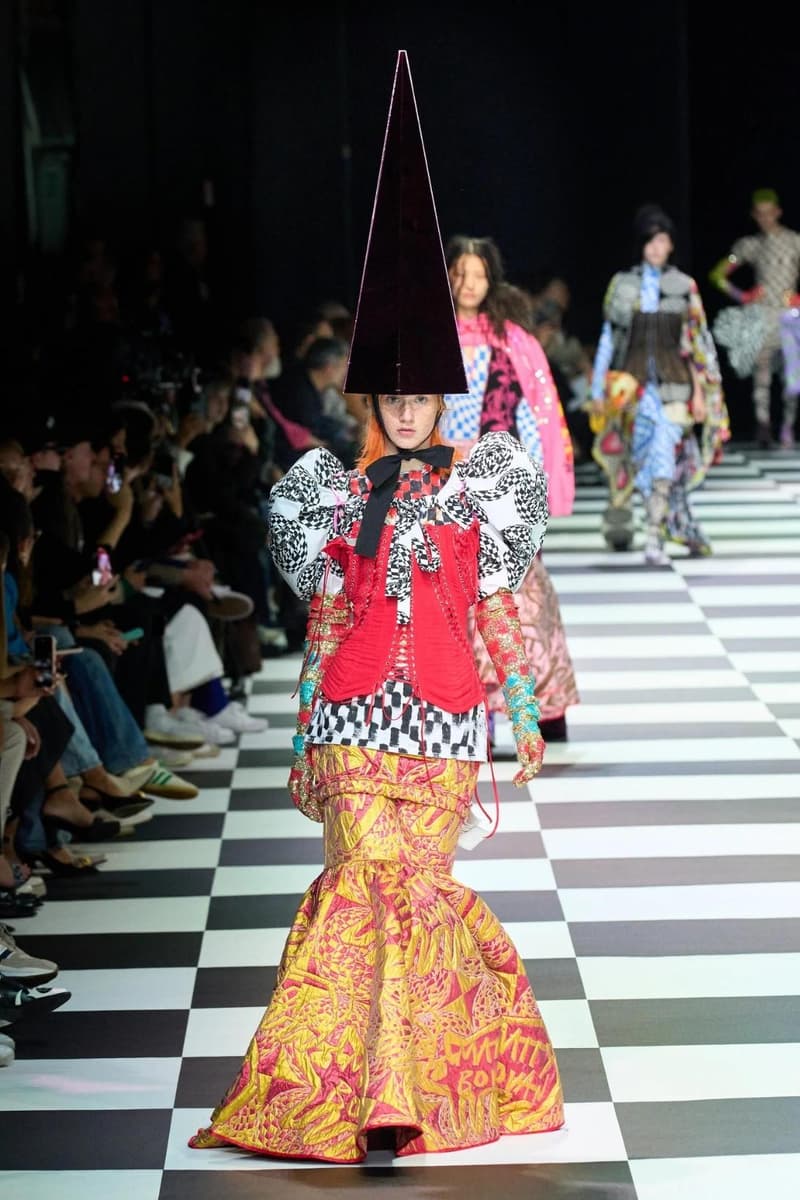 13 of 38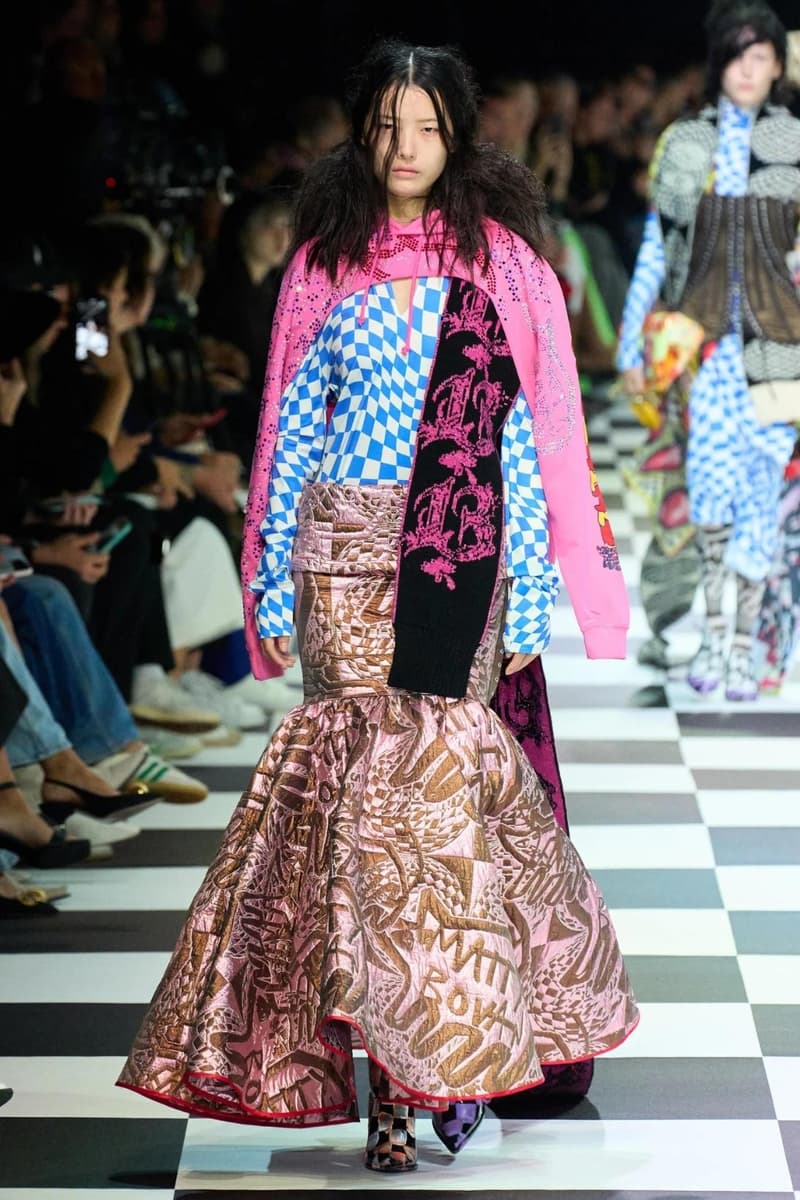 14 of 38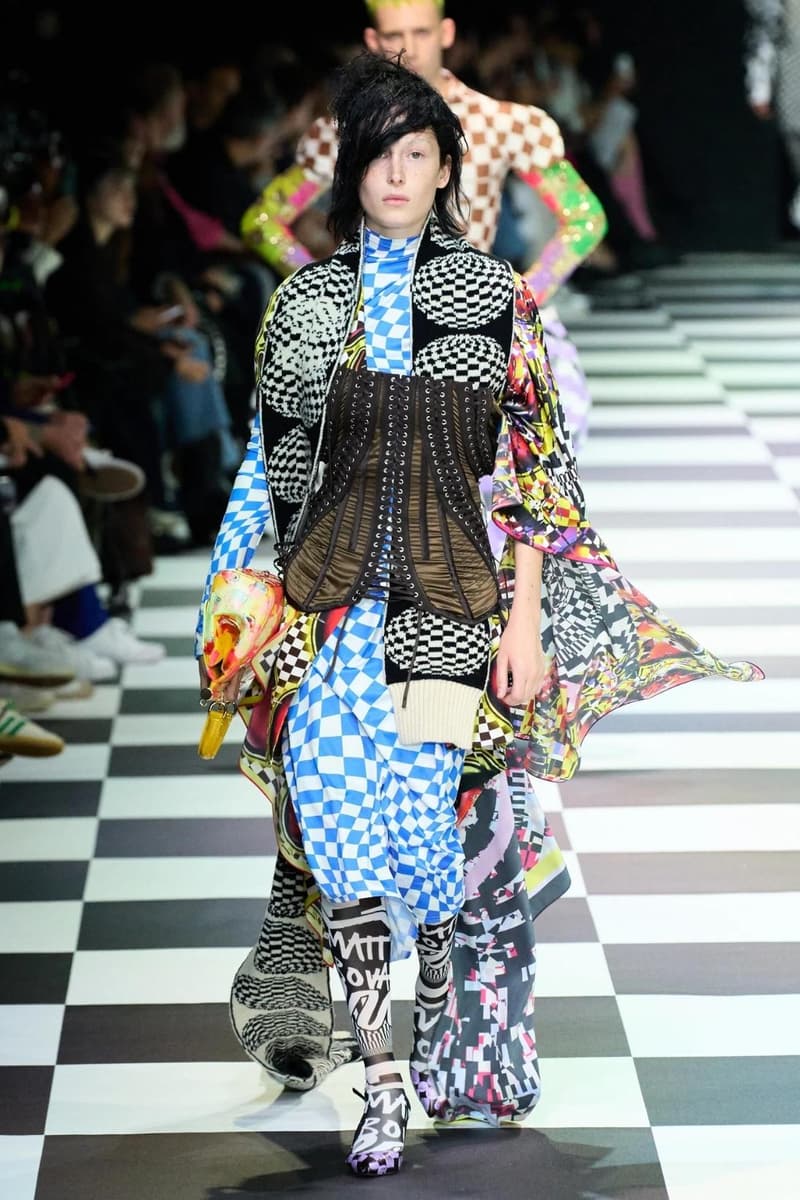 15 of 38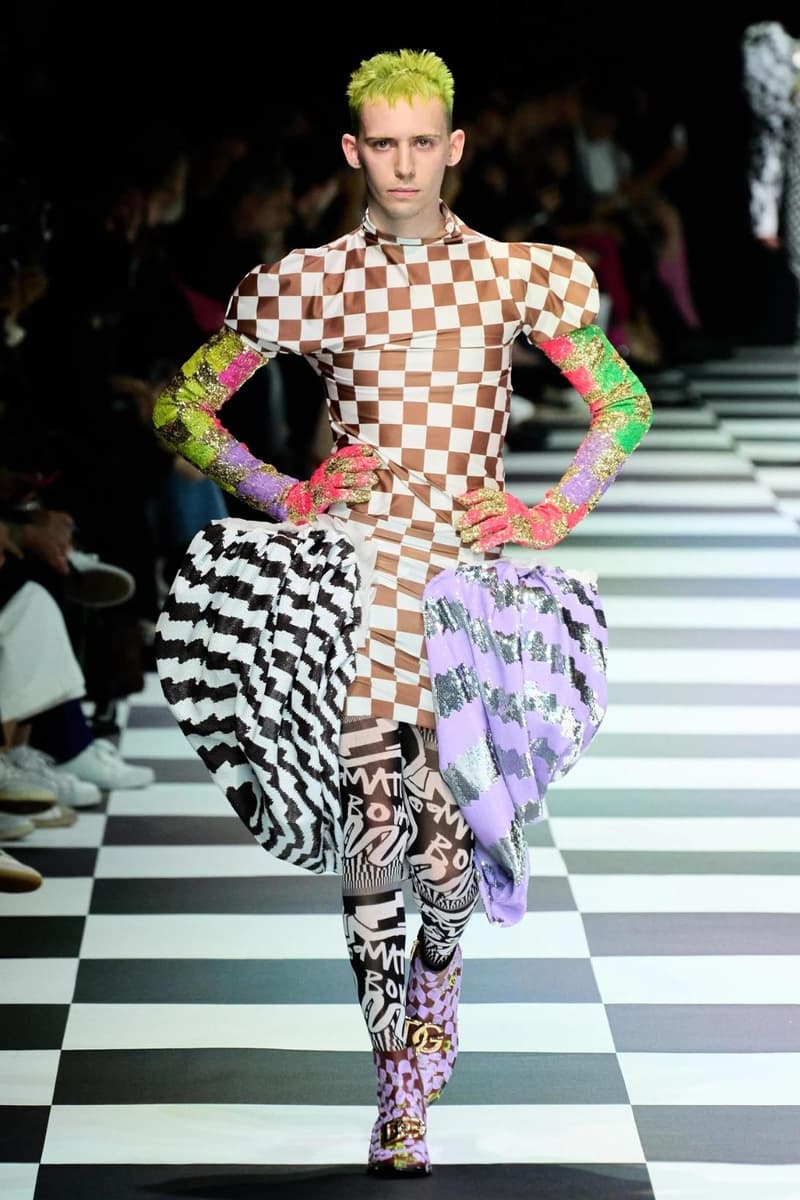 16 of 38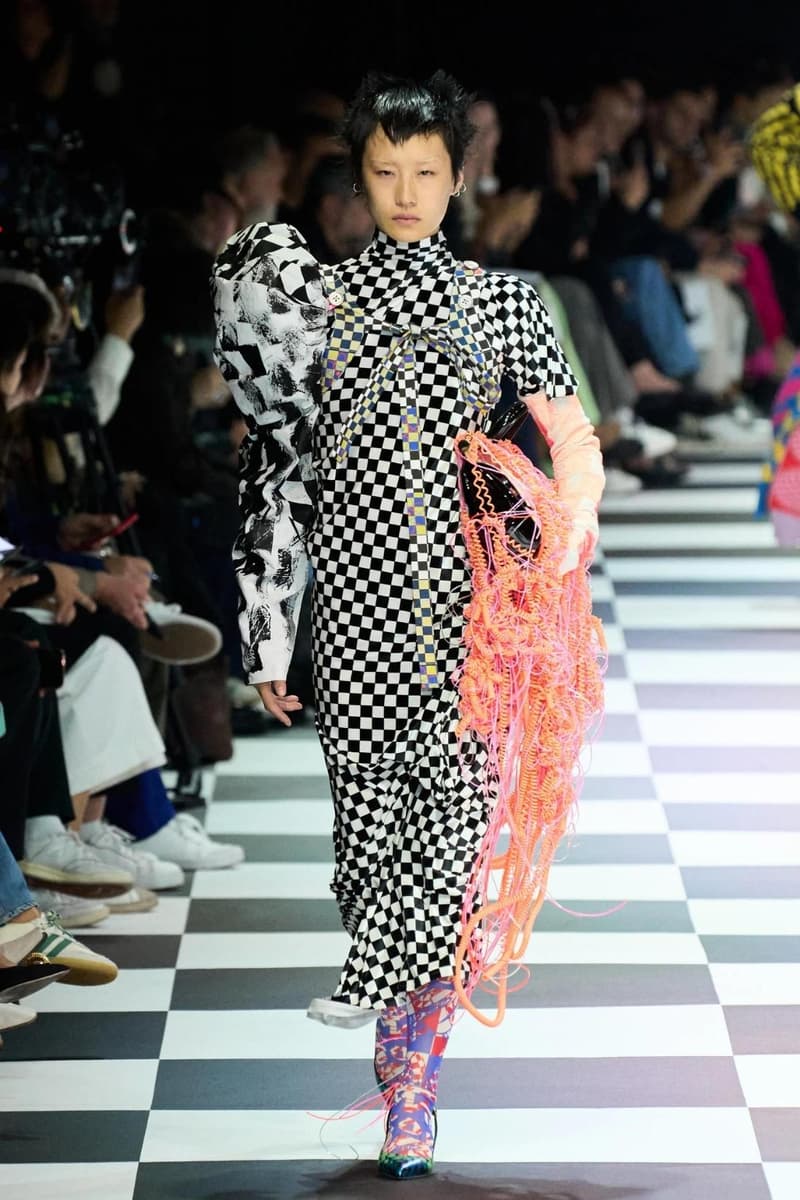 17 of 38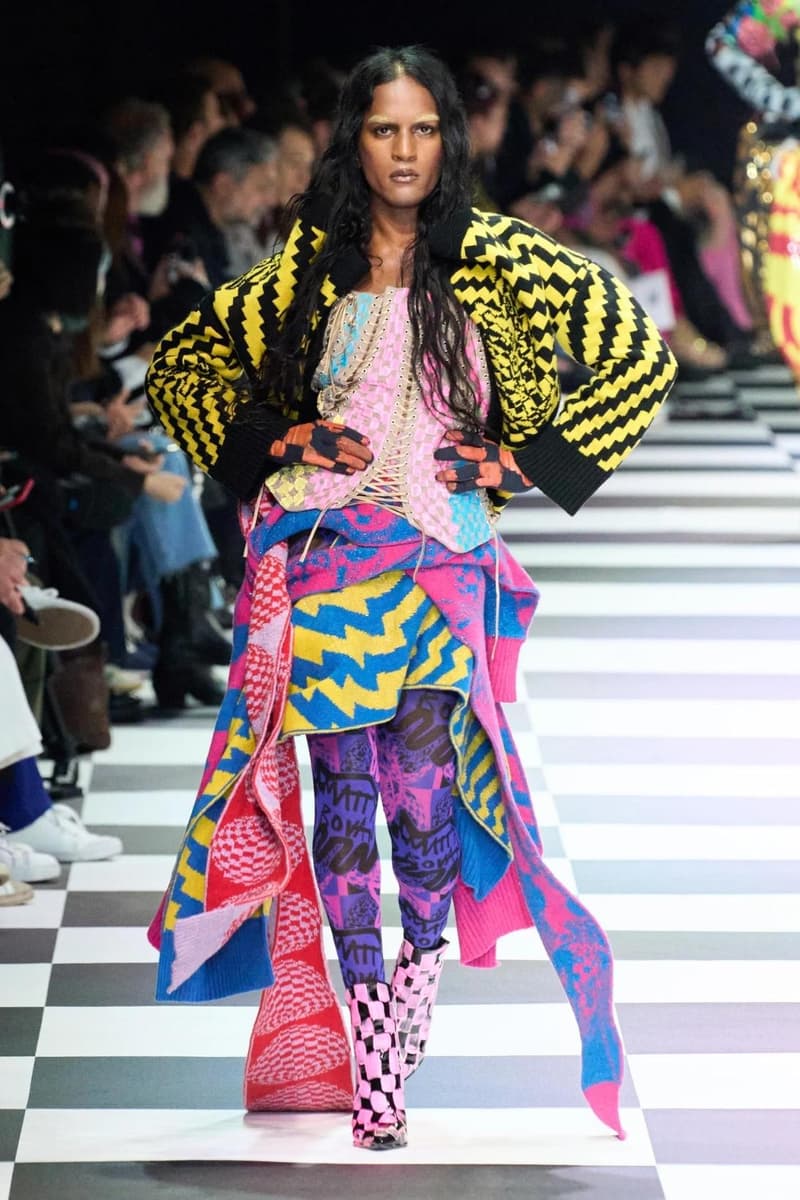 18 of 38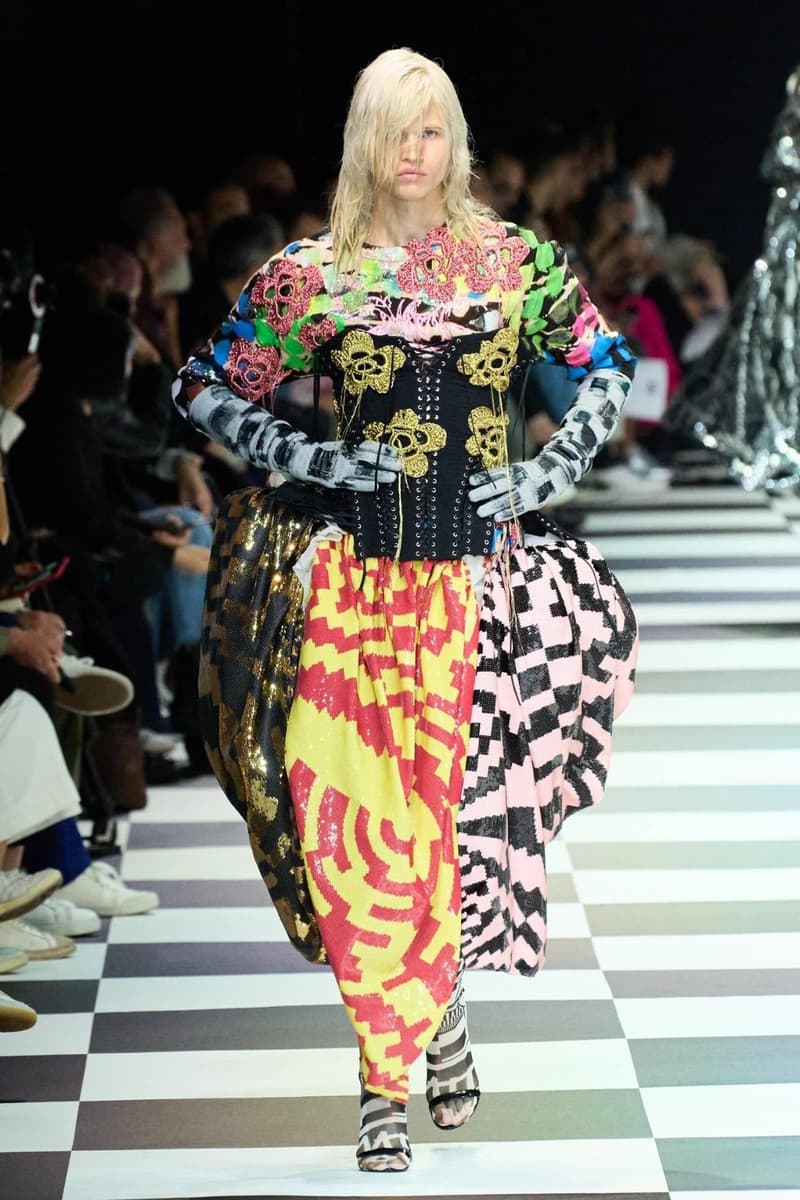 19 of 38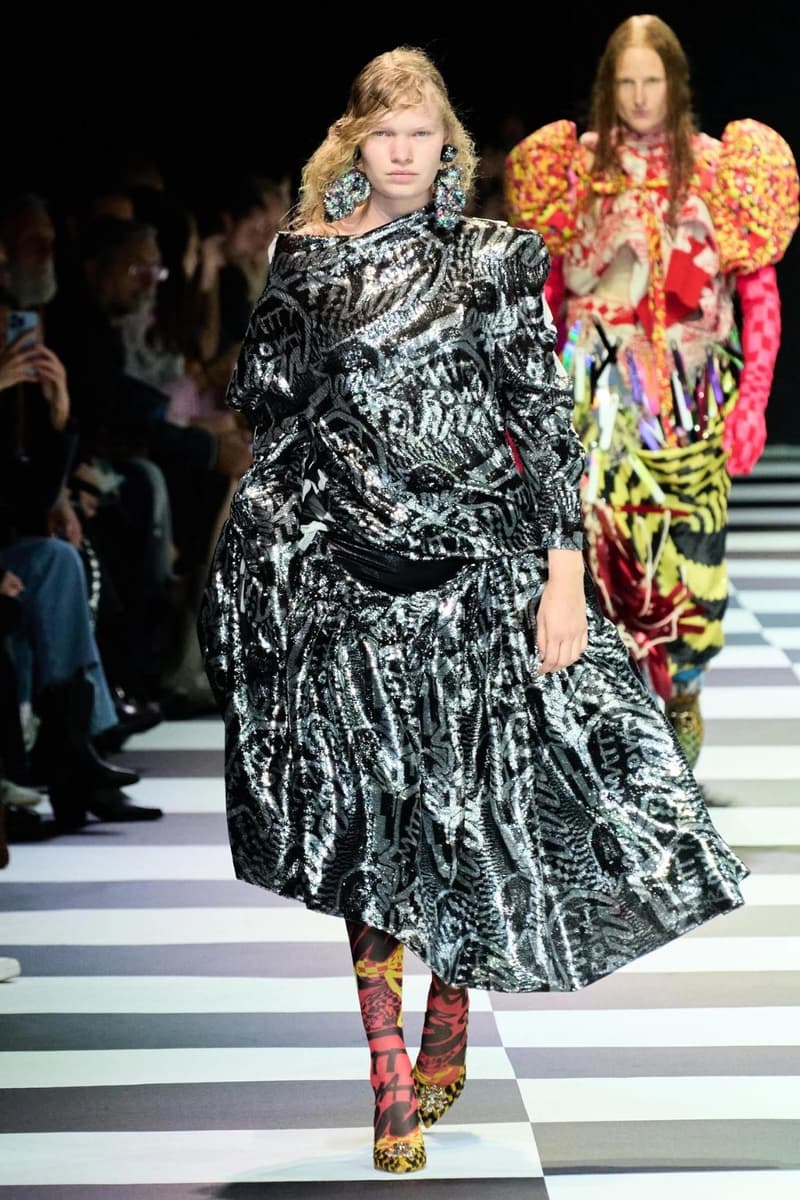 20 of 38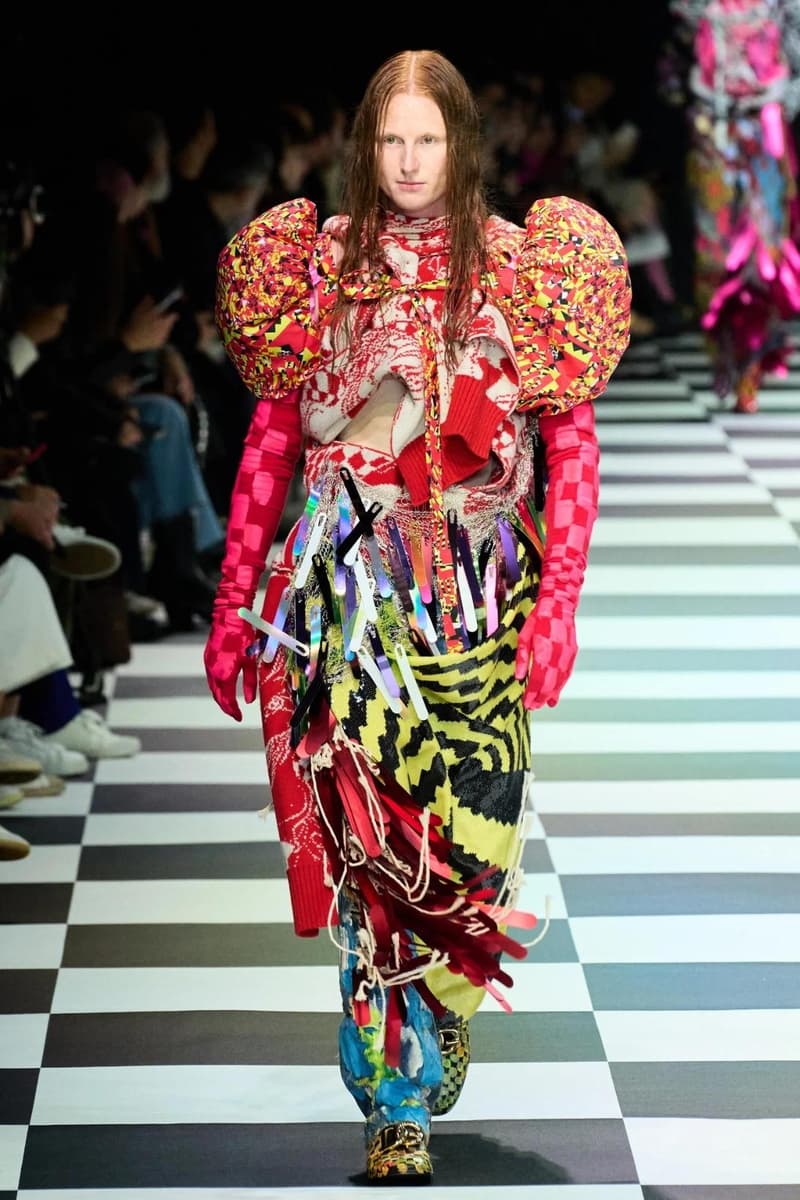 21 of 38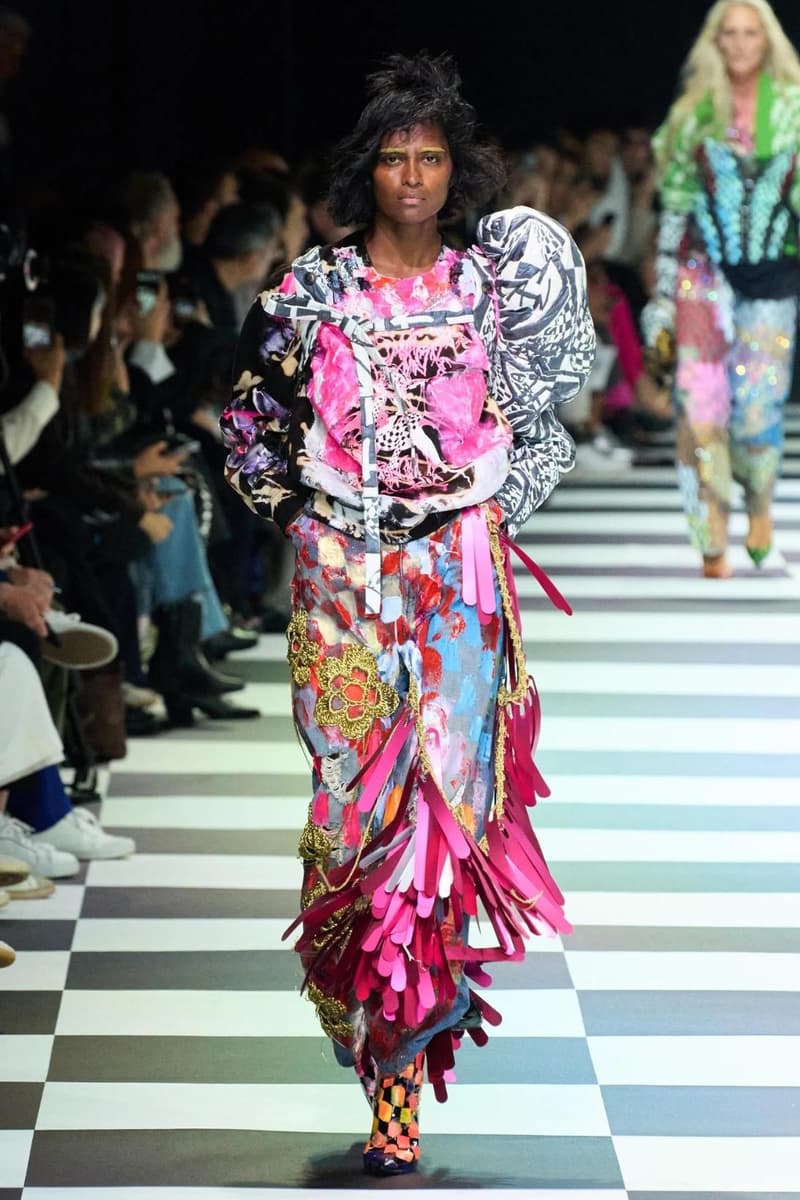 22 of 38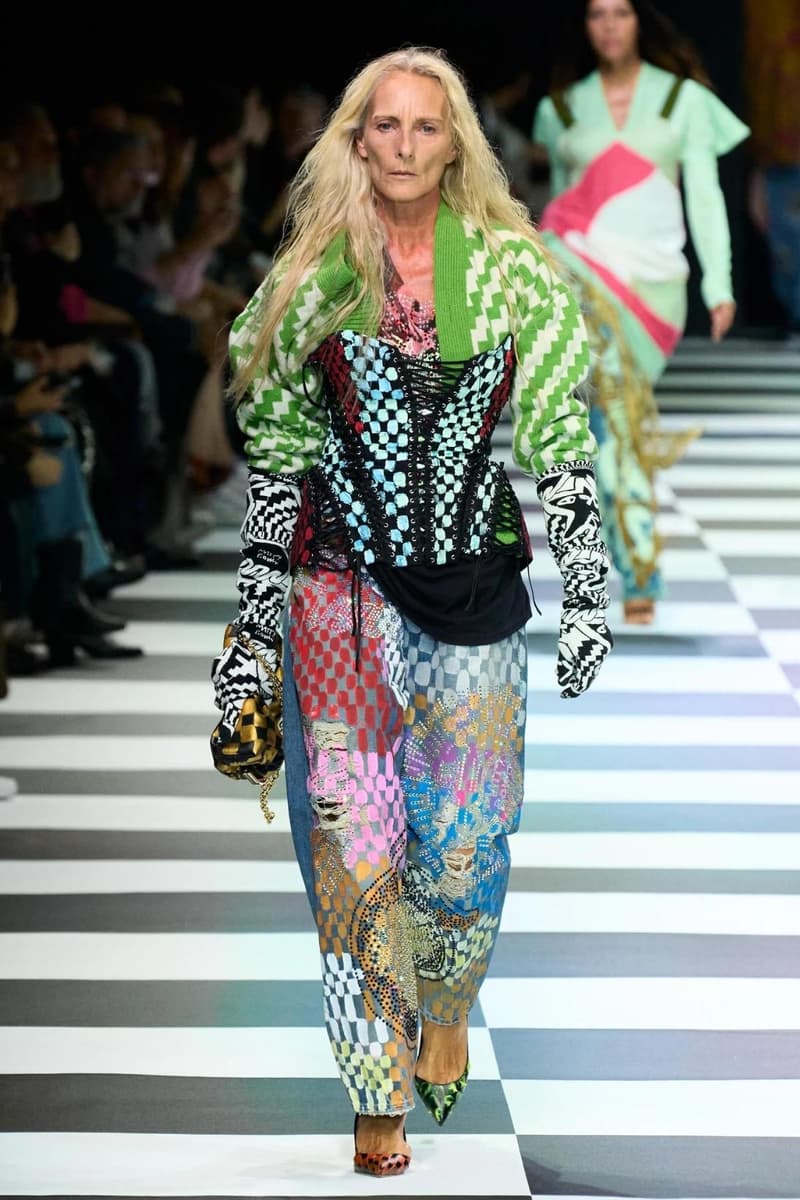 23 of 38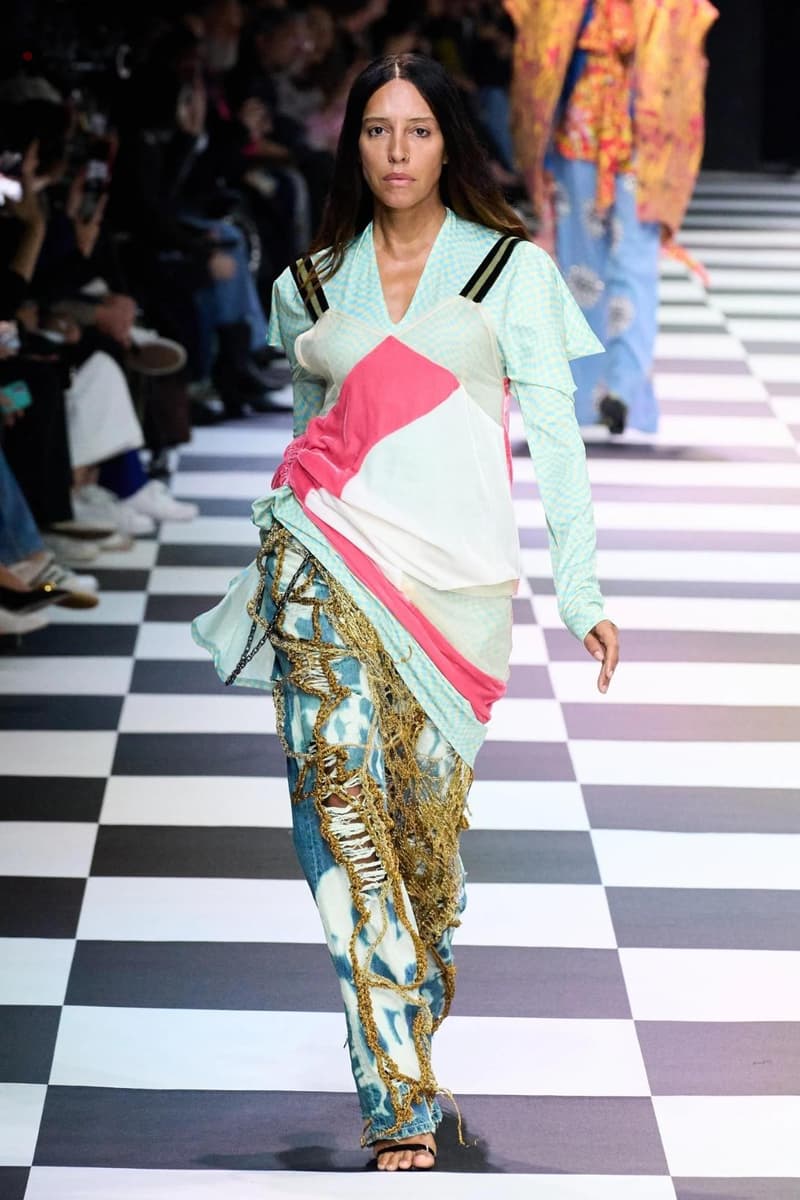 24 of 38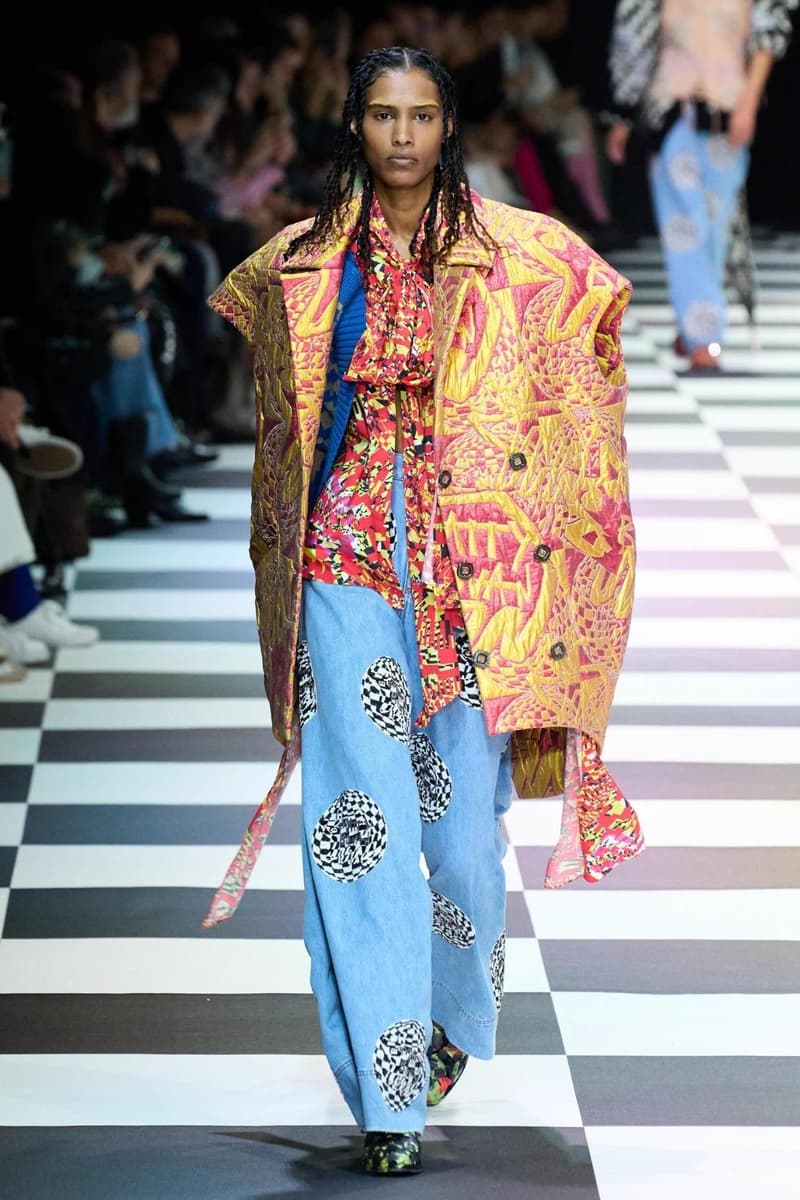 25 of 38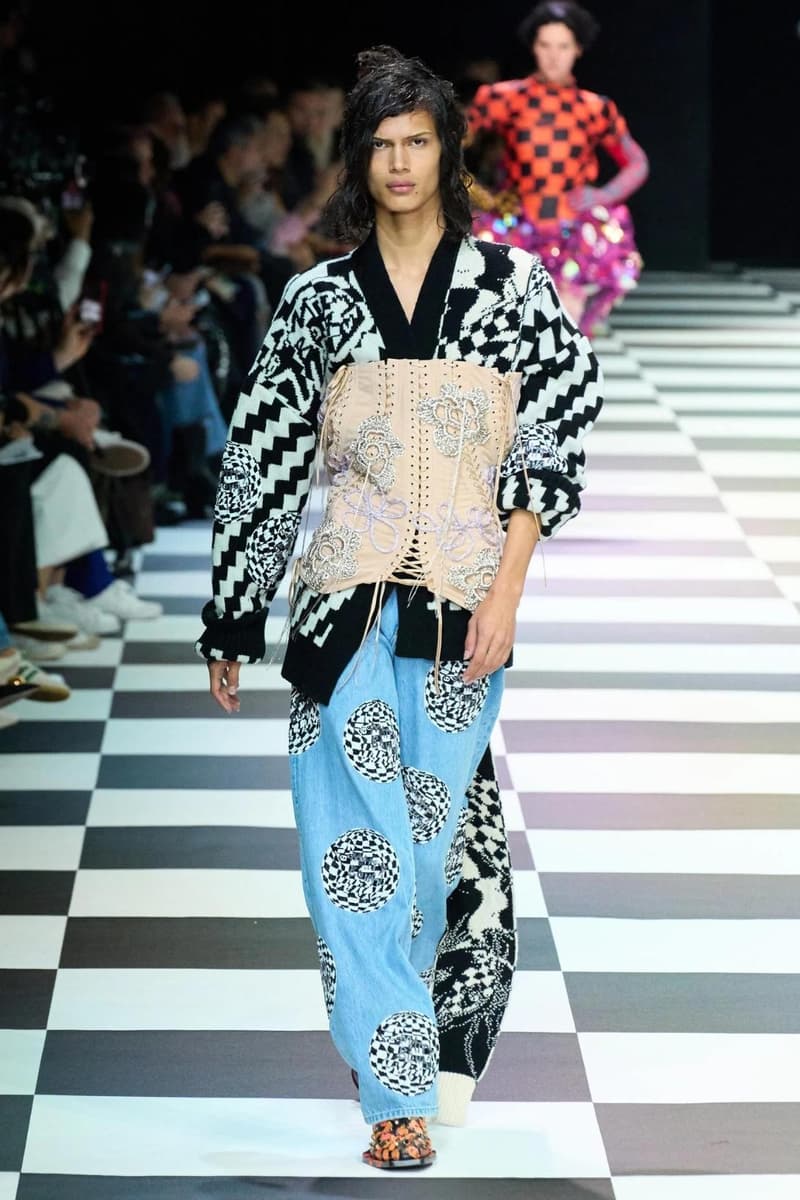 26 of 38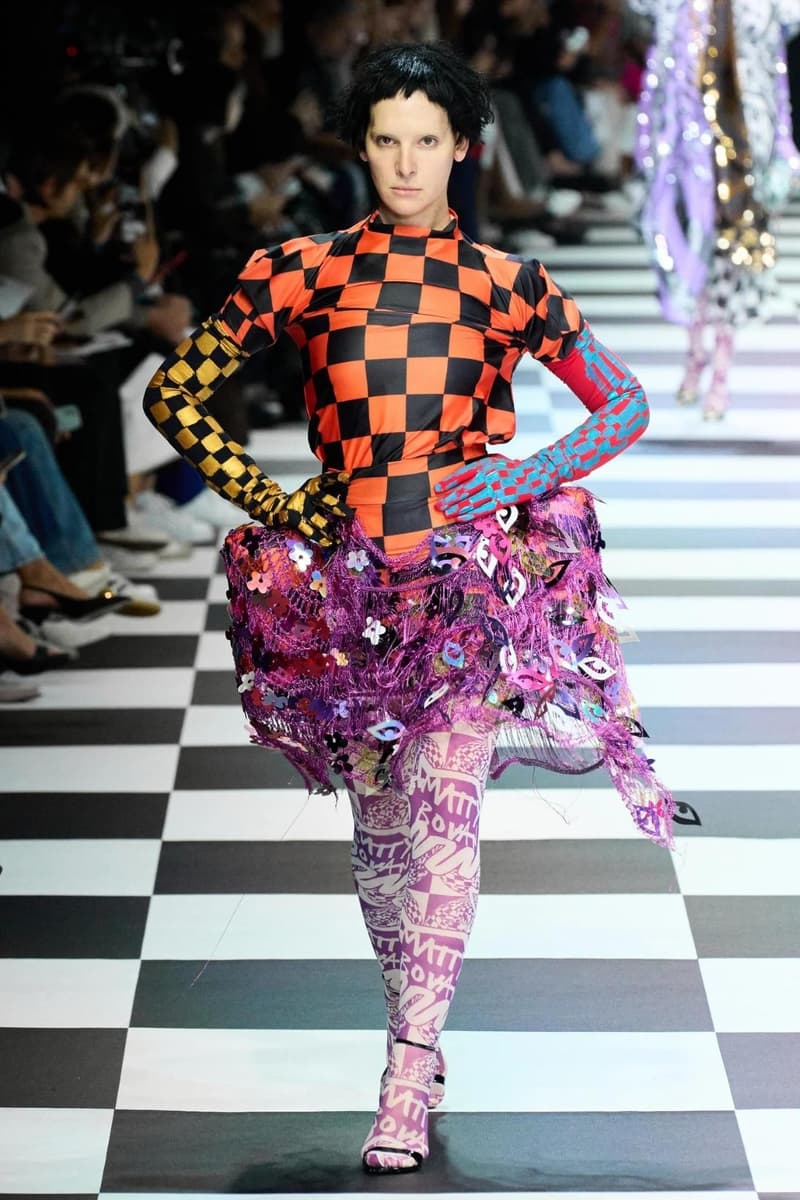 27 of 38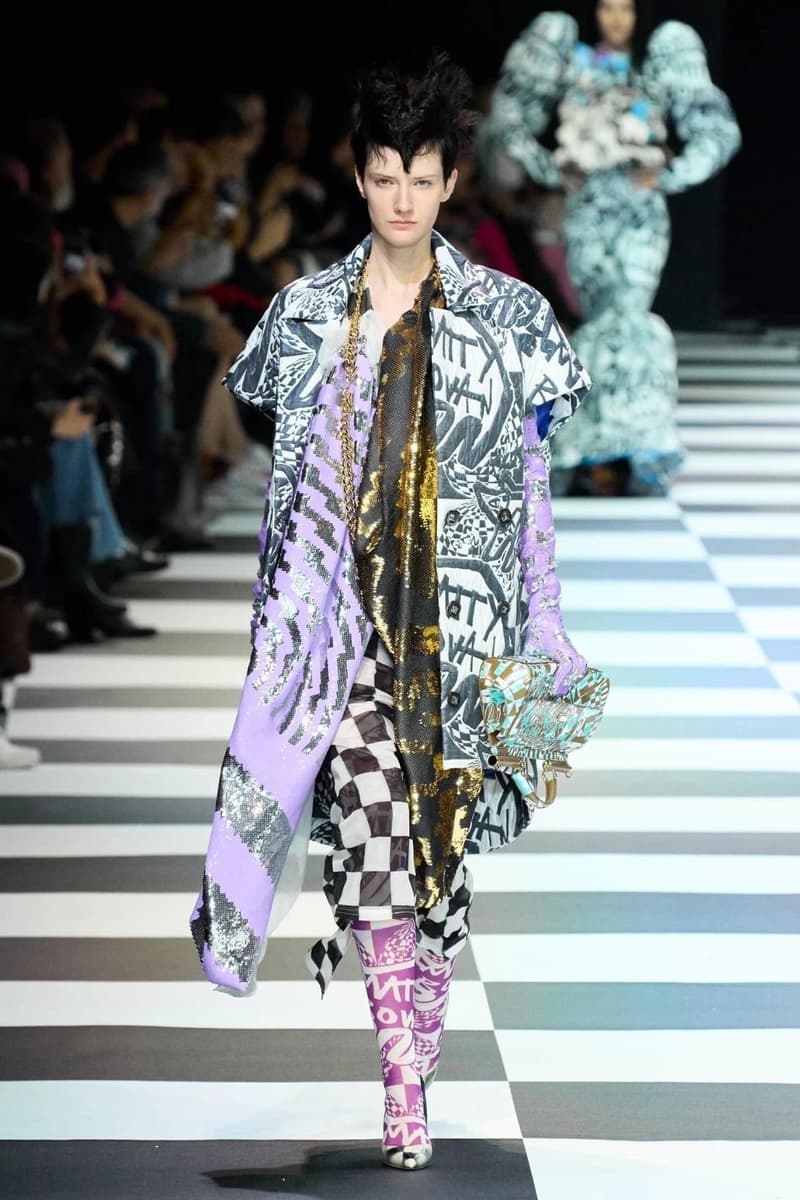 28 of 38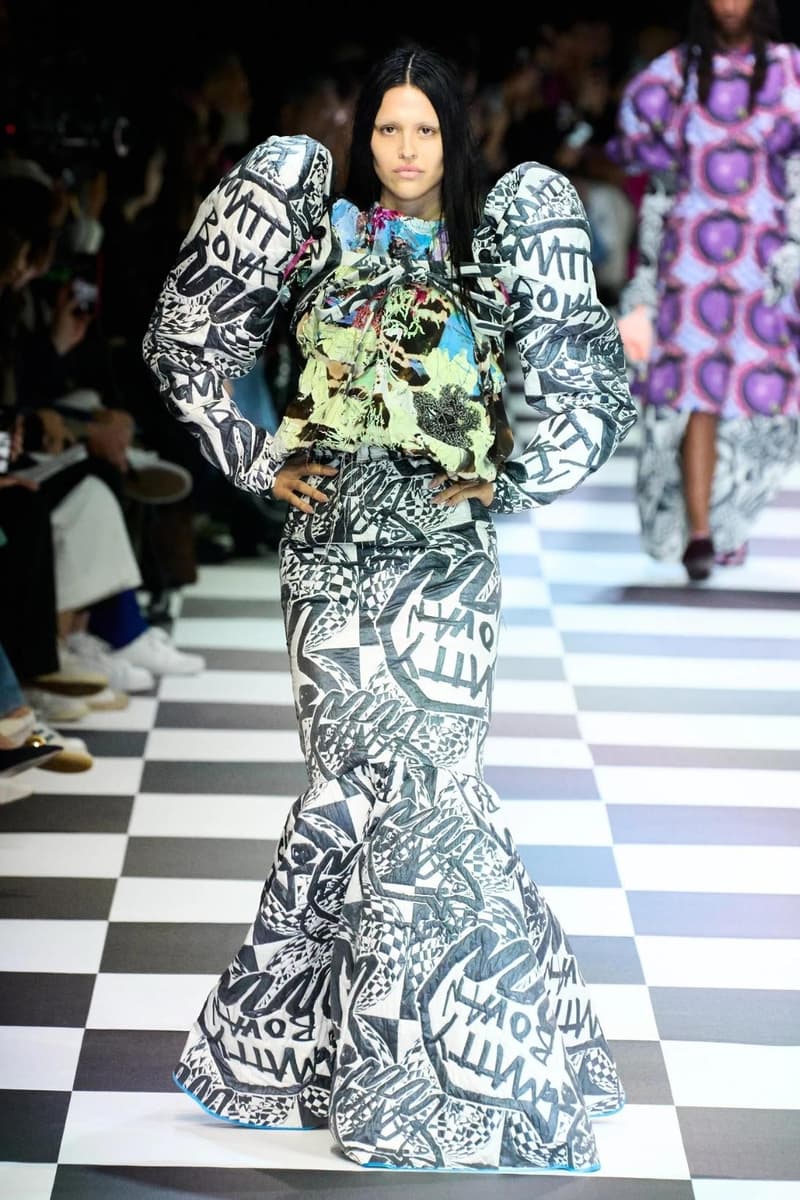 29 of 38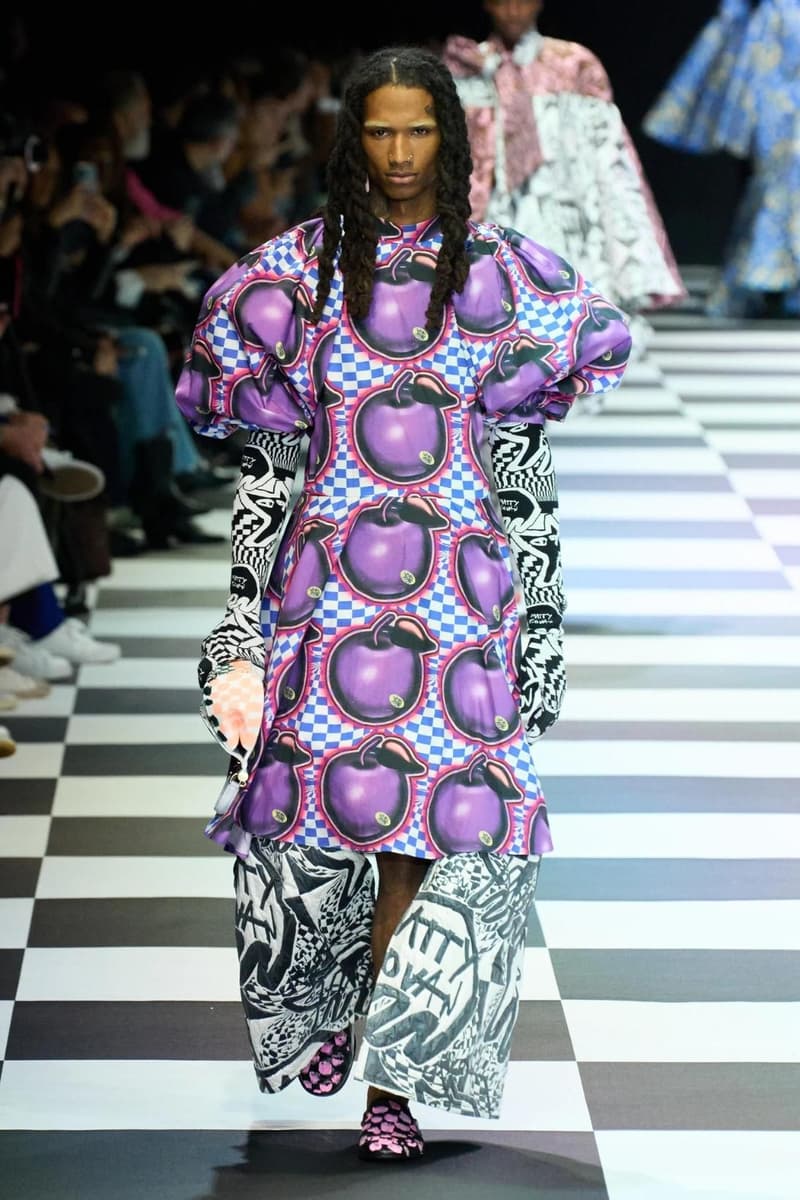 30 of 38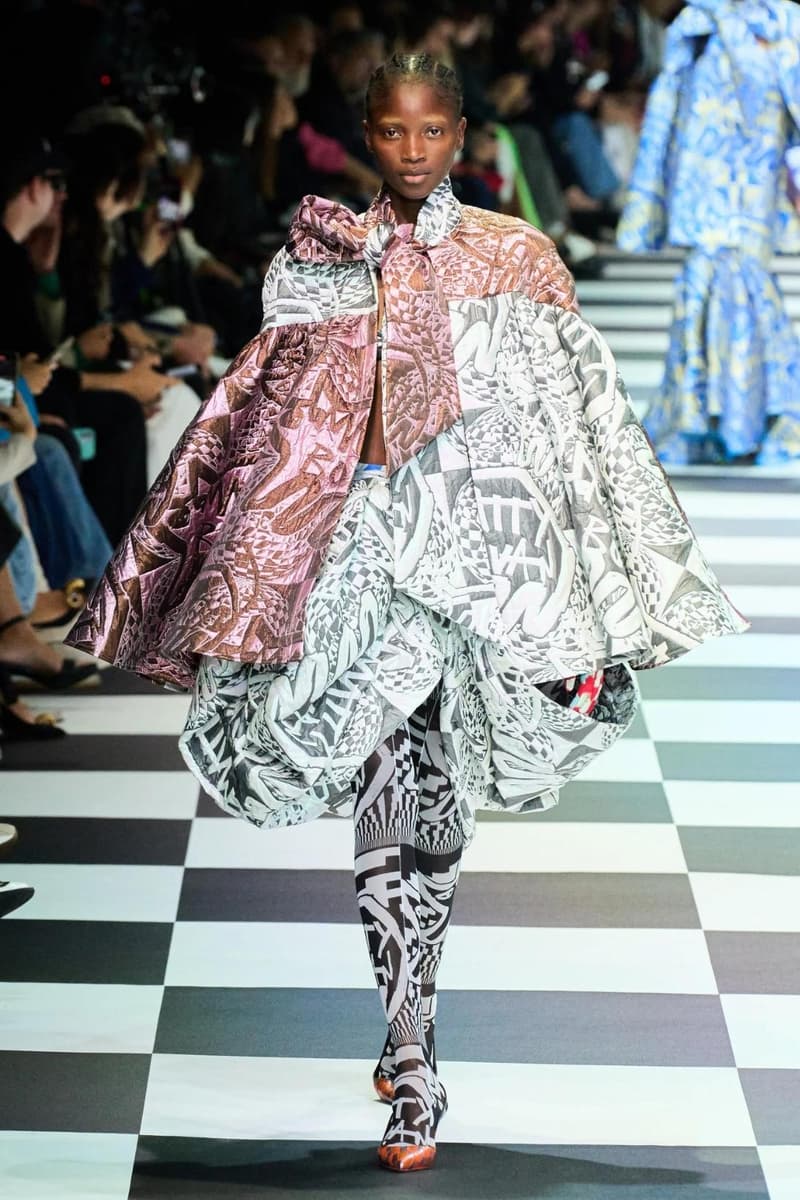 31 of 38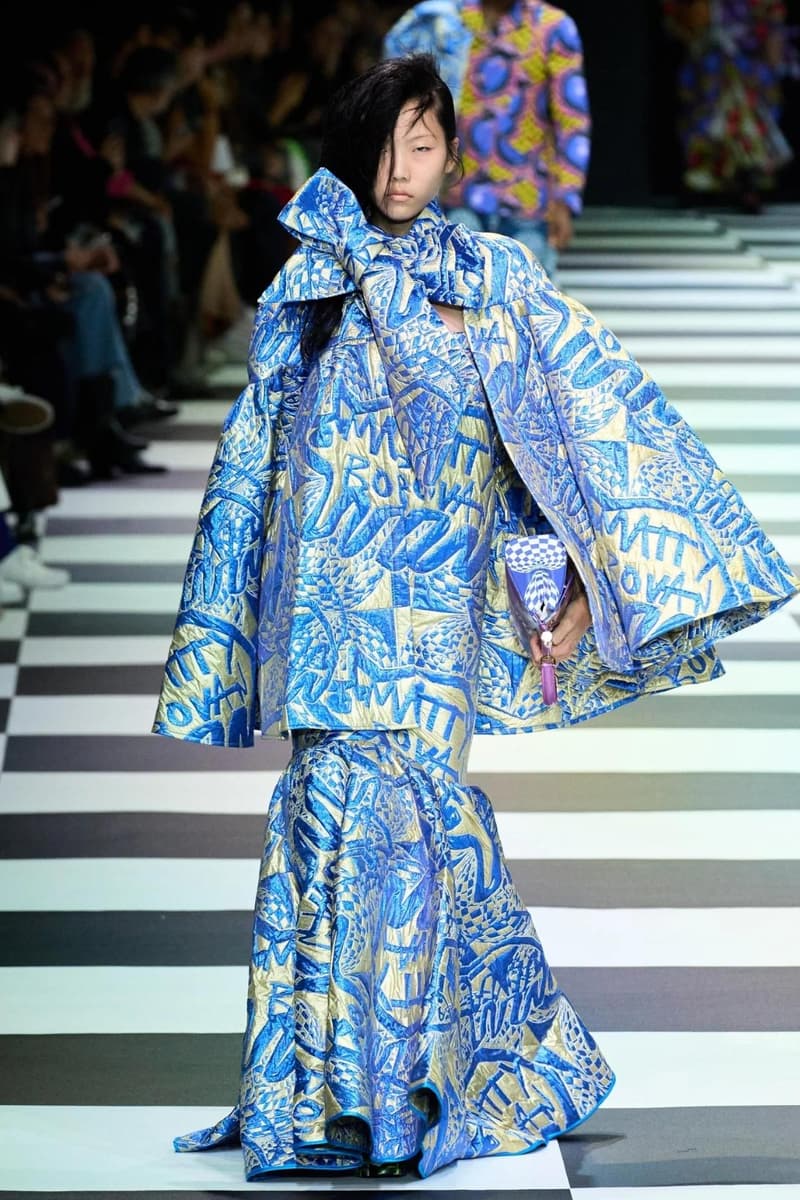 32 of 38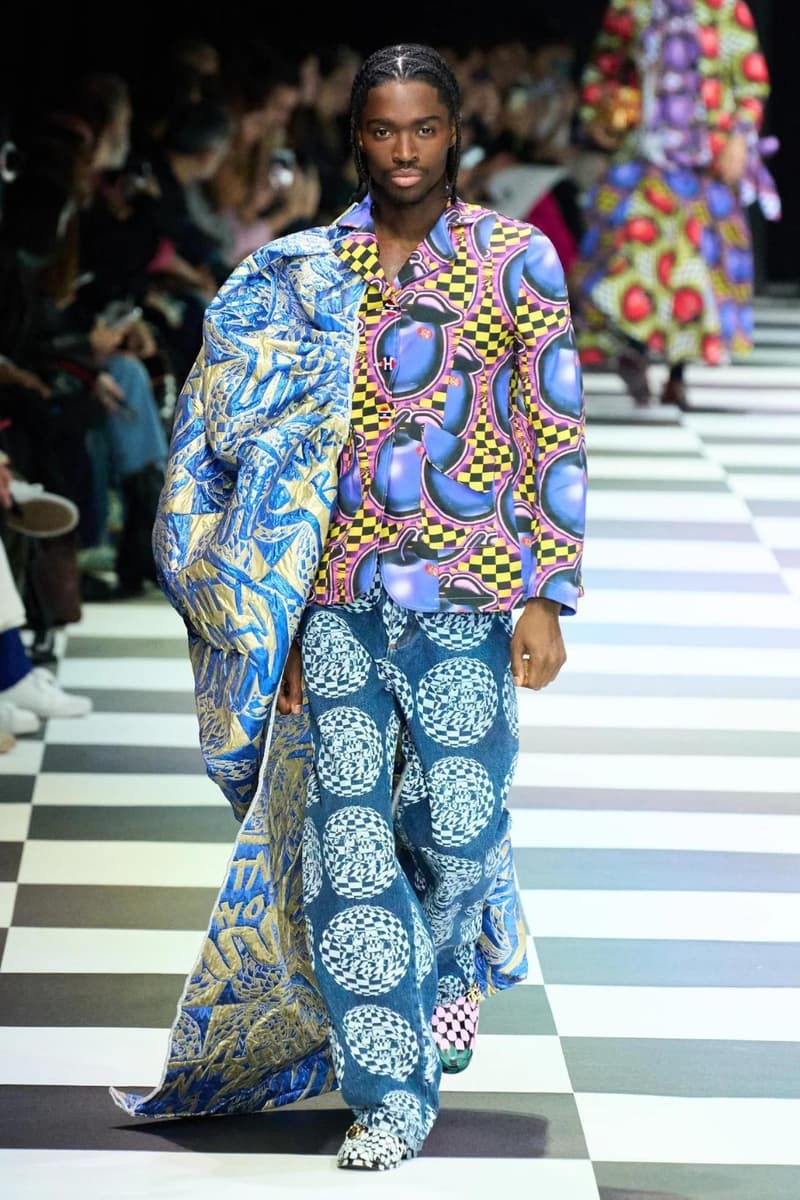 33 of 38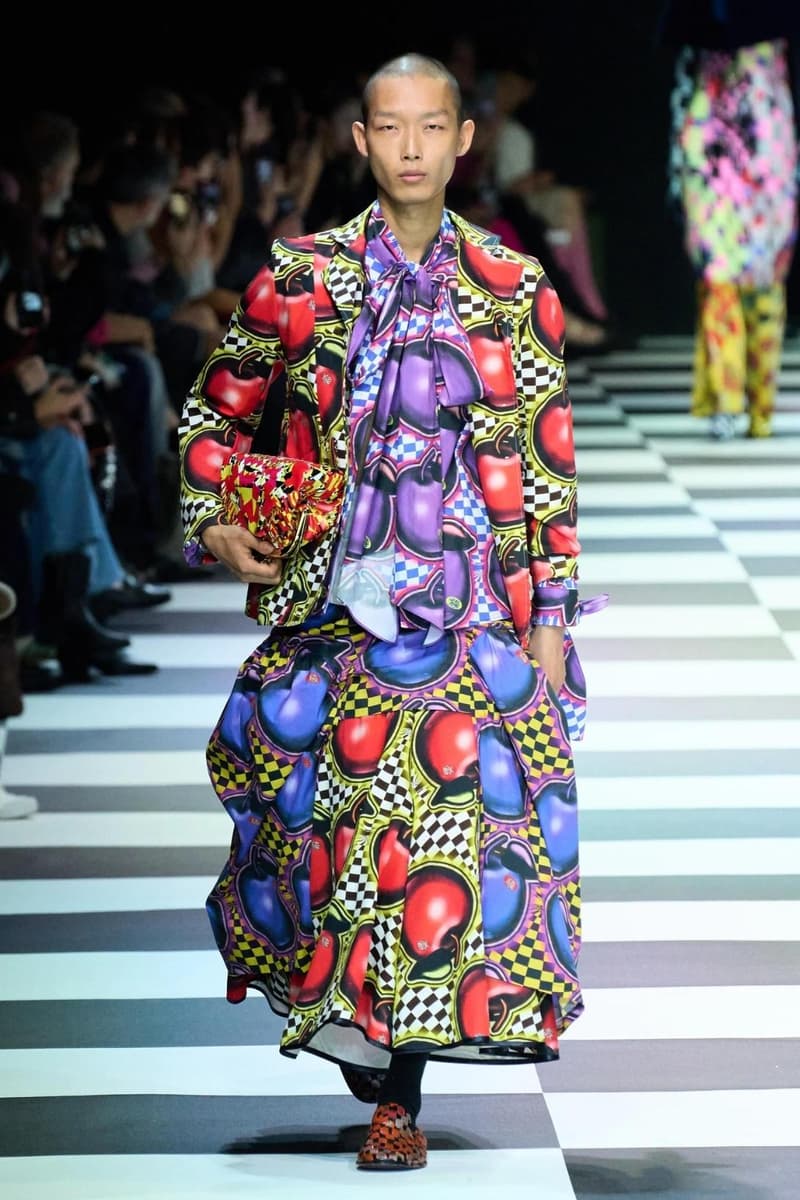 34 of 38
35 of 38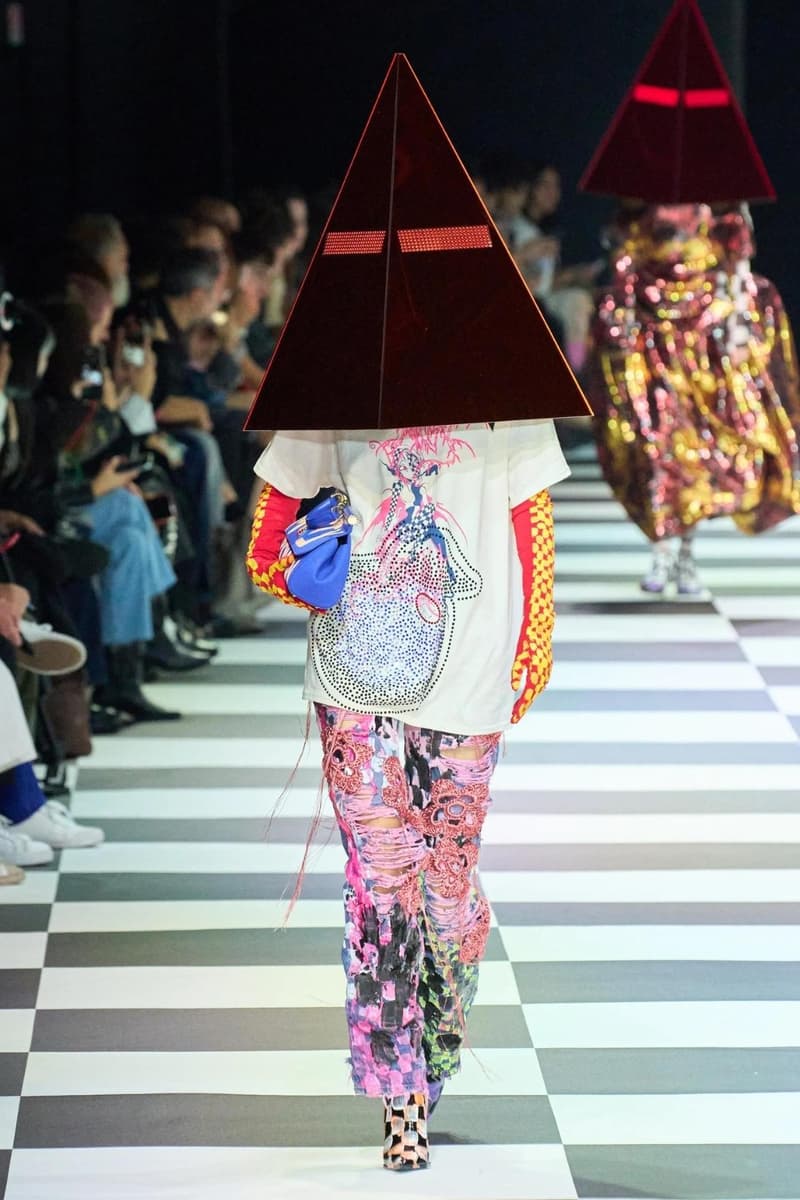 36 of 38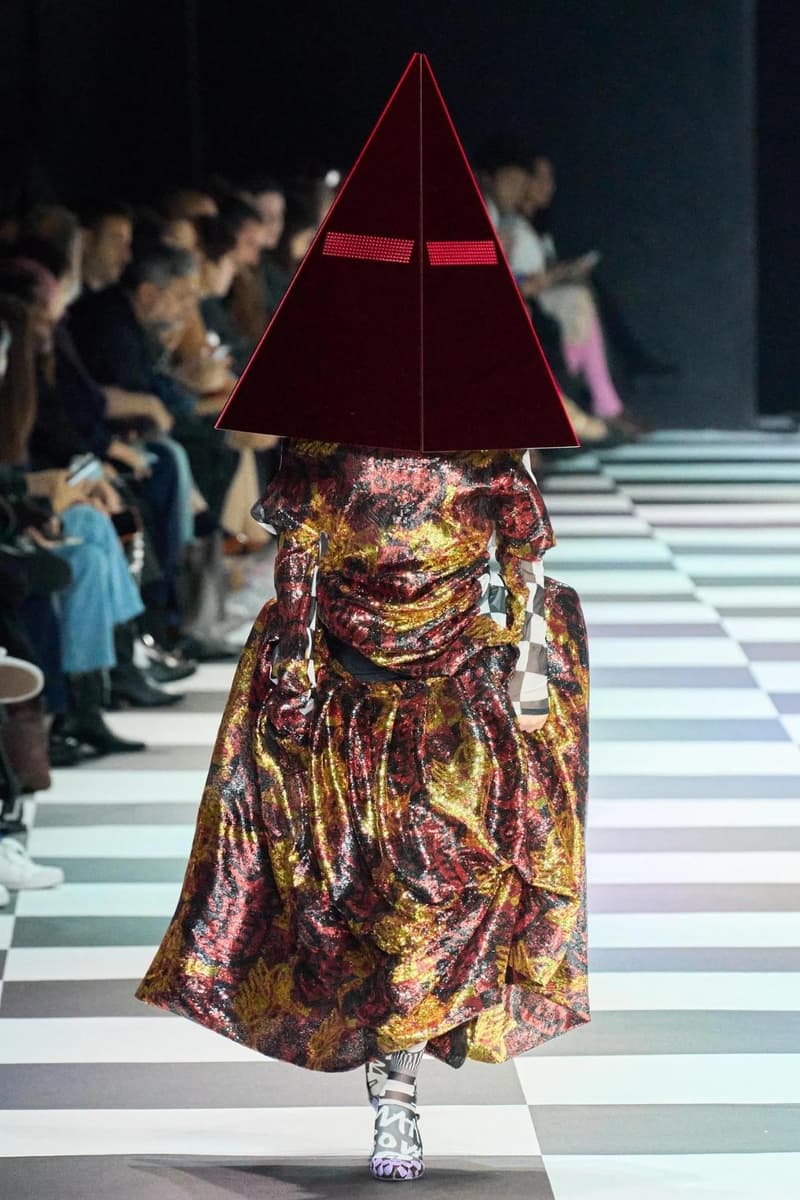 37 of 38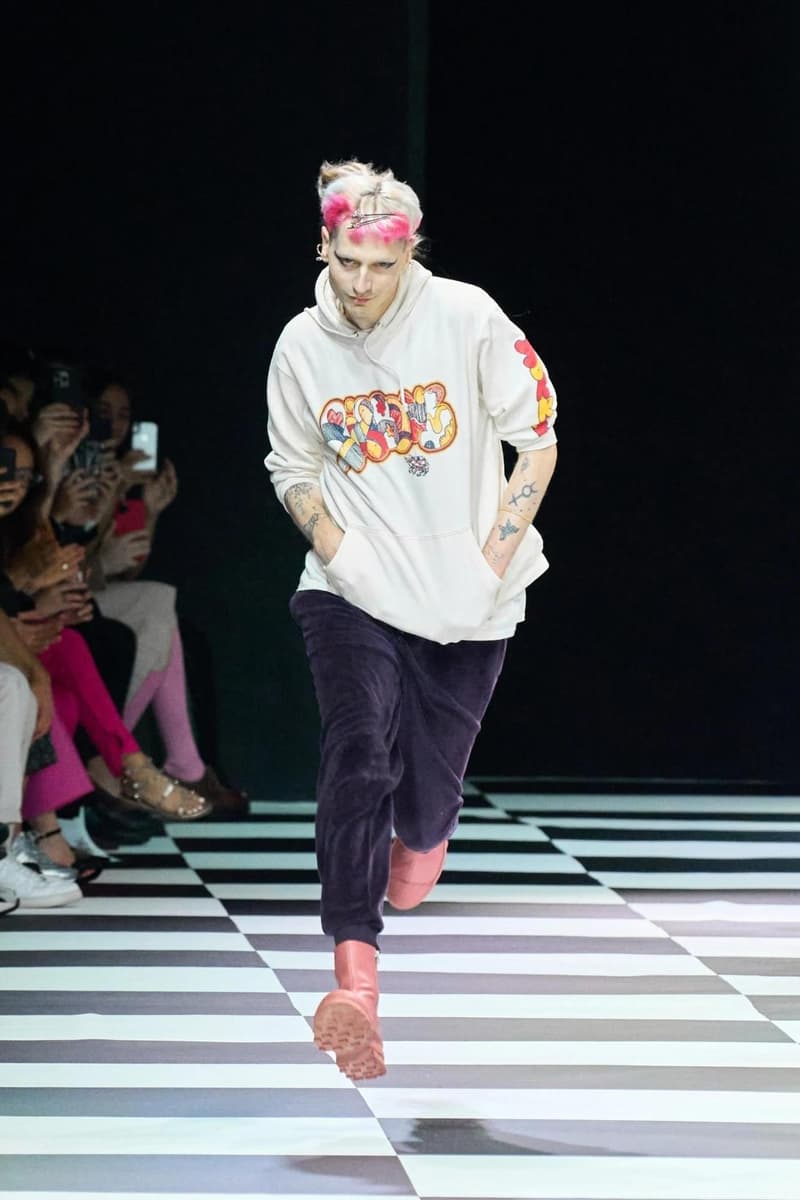 38 of 38
Matty Bovan is What Dreams Are Made Of
More is more in Matty's world.
There are runway moments, though few and far between, that are oh so fantastical that one abandons their personal style or the conformities of trends to pull up stakes and live in a designer's mind. Matty Bovan manages to reach that height with an all-consuming presentation of print-laden maximalism, closing out Milan Fashion Week with a fresh perspective on Italian luxury.
Styled and layered with the precision of an architect, knits were constrained under hand-painted corsets, glittering rope and paillettes brought a gypsy air to sarong skirts and graphic print sequin was enlisted for exaggerated hip detail. Phone cord, checkerboard, houndstooth, denim and technicolor apple prints — who could ask for more?
Experience the minimalism-shattering collection in the gallery above. Elsewhere in fashion, we ask ourselves "What would we do without Moschino?"
---
Share this article