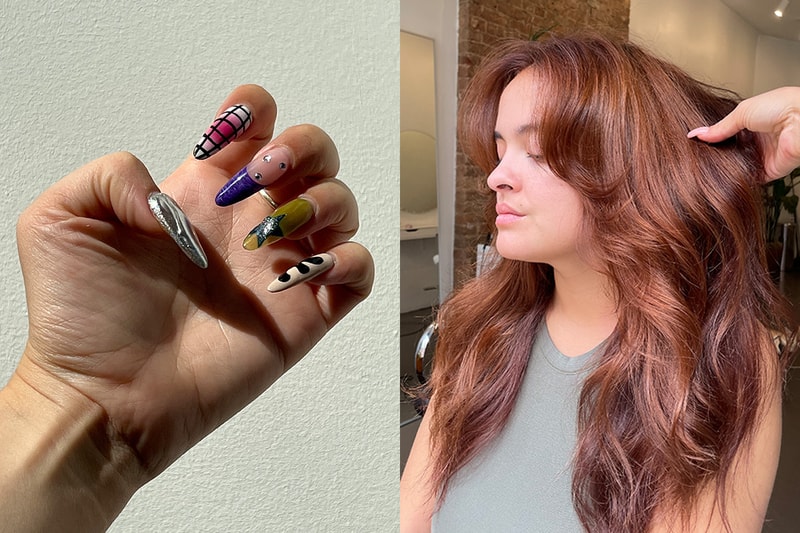 Beauty
Here's How Hypebae Got Ready For Fashion Month
Because we deserve to look just as glamorous as the runway models themselves.
Here's How Hypebae Got Ready For Fashion Month
Because we deserve to look just as glamorous as the runway models themselves.
Between New York, London, Milan and now onto Paris, Fashion Week has transformed into a full-blown Fashion Month. The Hypebae team has been lucky enough to sit front row at Fendi Resort 2023, capture the backstage glam of Tia Adeola's Spring/Summer 2023 collection and quite literally experience models "dropping" looks at Beate Karlsson's collection for AVAVAV. But we wouldn't have been able to keep up with the glitz and glam without looking (and feeling) good for the part.
Read on to learn how Hypebae prepped for the neverending list of September happenings.
While you're here, check out some of the designers we wore.
Alyssa Ackerman, Social Beauty Coordinator
What they got: Apres Gel-X Extensions and Clean + Lift Workout
Out of my four years of living in New York City, 2022 marks the first time I experienced NYFW from the inside versus finessing my way in from the outside. Because of this access, it was paramount that I not only looked but felt my absolute best (and for me, one cannot exist without the other).
For nails, I visited my go-to in Chelsea, GBY Beauty. The multi-offering glam spot is home to some of New York's most innovative nail artists like @naildnewyork and @manicures.as. Alexis, or @naildnewyork, helped me recreate an existing design I found while scrolling through my feed. Only for my nail set, I required one thing: length. Some hours later, I departed the comforting studio with 10 almond-shaped beauties that screamed "Look at me."
My complexion rescue was a no-brainer as I penciled myself in for a workout at FaceGym. Unlike traditional facials where one could expect a relaxing, spa-like experience, I received a powerful routine to the face. While taking a seat in the reclining chair, I expressed my rather simple skin goals to my trainer: combat any existing breakouts, contour me to the heavens and leave me with a glow that would make the sun jealous. With this in mind, we opted for the Clean + Lift workout that was accompanied by a SKIN IV™ cocktail blend of glow and clear skin shots. Hundreds of massages, muscle movements and melting products later, I was given a mirror and saw a new woman looking back at me.
Thanks to my friends at Lyft, I was able to quickly bounce around the city from nail appointment to fashion show and face workout to home in Brooklyn with just enough time to slumber for eight hours and do it all again the next day. Because a beauty girl must get her beauty rest, shouldn't she?
Raissa Garcia, Social Media Manager
Where they went: Kulay Studio
What they got: Double Process
For this year's Fashion Week, I wanted to make a statement and explore something new with my look so I decided to dye my hair red. Although the ginger-auburn hair color is trending at the moment, it has always been a dream of mine to try.
My inspiration for the perfect color was a mixture of Kendall Jenner's copper hair moment and Zendaya's red undertones. I was looking for a natural ginger tone without it looking too red or too showy. My local salon, Kulay Studio, paired me hair colorist, Tara Marie, who found the exact shade that suited my preference. I left the hair salon feeling more self-assured than ever before, happy that I finally mustered up the courage to just go for it.
This new look felt like an accessory to all of my Fashion Week looks. Whether I styled my hair up or down, I was able to wear less makeup paired with chill outfits because my new do was the star of the show. With an added boost of confidence, I was ready to take on New York Fashion Week, and all of those to follow, with full force.
Now, I just need a haircut for Paris.
---
Share this article