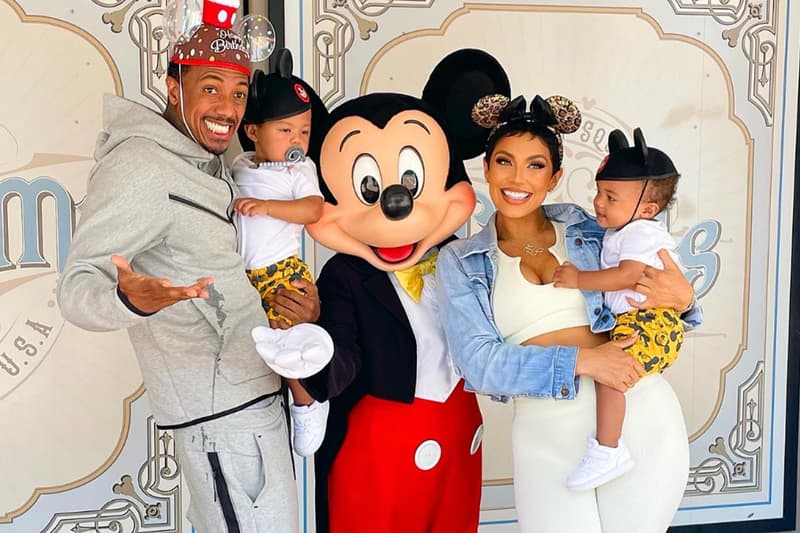 Sex & Dating
Abby De La Rosa, One of Nick Cannon's Pregnant Partner's, Opens Up
On an episode titled, "Do We Believe Her?"
Abby De La Rosa, One of Nick Cannon's Pregnant Partner's, Opens Up
On an episode titled, "Do We Believe Her?"
Nick Cannon has been making headlines for what some refer to as a breeding kink. Recently, one of his current pregnant partners, Abby De La Rosa, sat down with sex and dating expert Shan Boody on her podcast Lovers and Friends to discuss the dynamic.
According to De La Rosa, Nick is her "primary partner" and she's "monogamous by choice." Although he does have other partners, one of which is already pregnant.
This doesn't mean that she is solely tied down to him or that her dynamic with Cannon and his other partners "is one big orgy," though. She revealed that she's simply focusing on her pregnancy. But it seems that the polyamorous aspect isn't the issue.
The issue at hand for most is the children. One fan commented, "I'm just trying to understand why children have to be involved. They could do poly relationships without so many children that won't have daily access to their father."
Ultimately, De La Rosa shared, "I trust the connection that I have with Nick," but for fans — that's not enough.
Watch the snippet below to hear the full conversation — with a lovely visual on the new family tree.
View this post on Instagram
---
Share this article